Biomedical Engineering Society (BMES)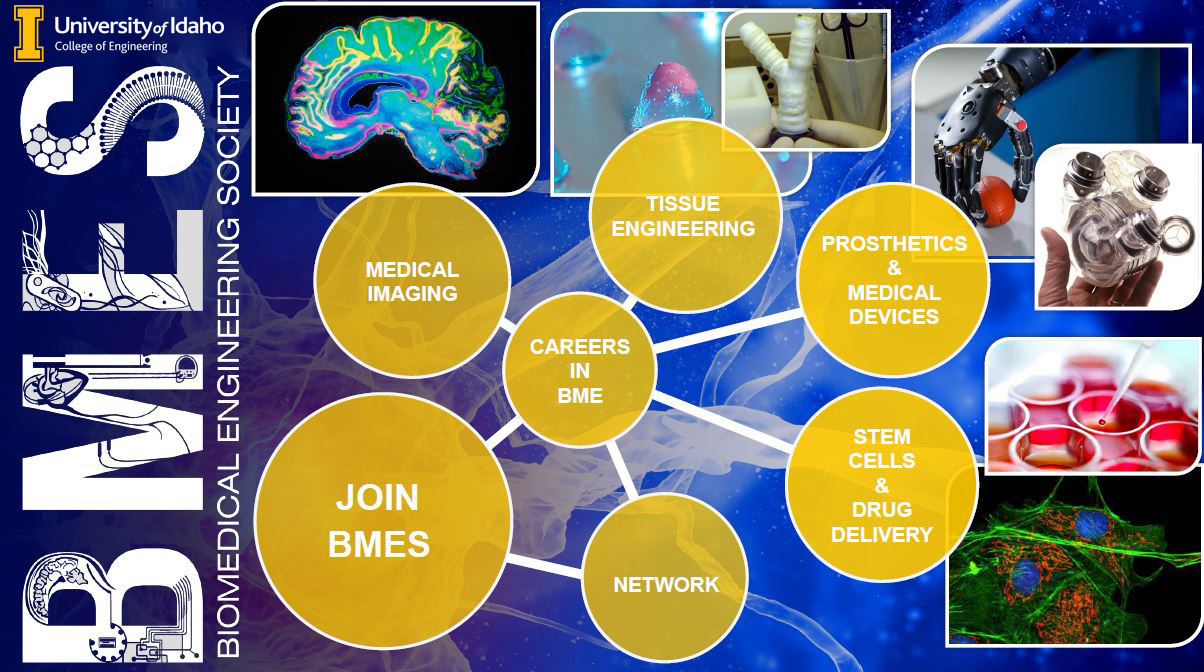 Club Purpose & Goals
Biomedical Engineering Society (BMES) promotes biomedical engineering research and innovation at the University of Idaho and supports students with an interest in biomedical engineering. BMES's goal is to send a design team to the annual BMES national conference. BMES also offers opportunities to learn about research on campus, socialize with students from different departments, meet students conducting biomedical engineering research on campus, attend scientific conferences, discuss internship and job opportunities, and tour research facilities.
Club Meetings
5 p.m. on alternating Thursdays
EP Bldg., Room 414
(Join via Zoom)
Club Events
Information is not yet available
Club Website
Who can Join?
Anyone with an interest in some aspect of biomedical engineering.
How to Join?
Email engr-clubs@uidaho.edu.