WCSU Cooperative Program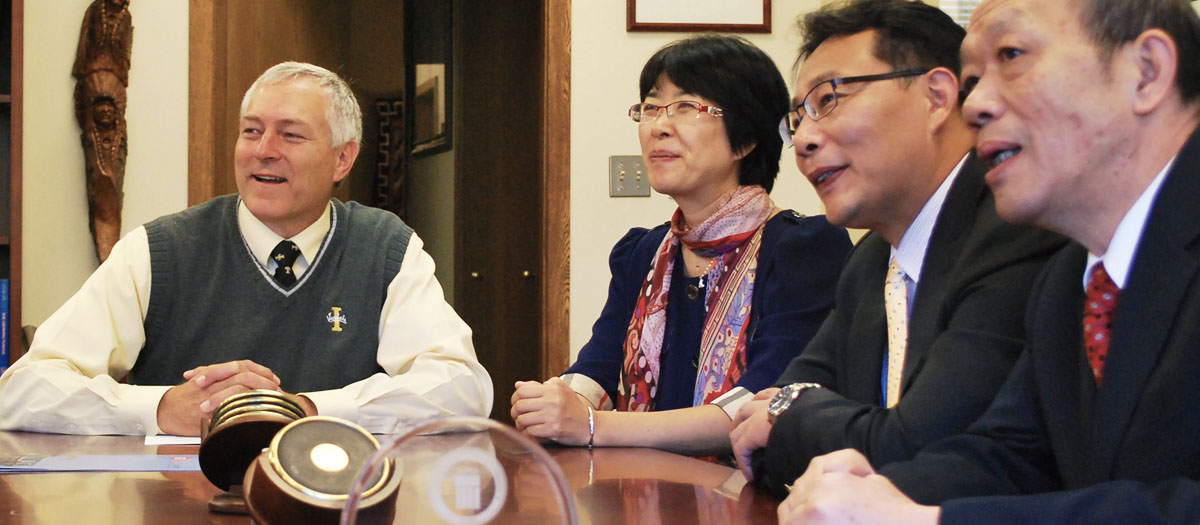 WCSU Suzhou Chinese Students transfer to Electrical Engineering at U of I Moscow
The University of Idaho College of Engineering has a strong partnership with the Wenzheng College of Soochow University (WCSU) in Suzhou China.
WCSU students are invited to study at the University of Idaho Moscow campus through the WCSU 3+1 Cooperative Program.
How a 3+1 Cooperative Transfer Program works
WCSU students enrolled in the WCSU Electrical Engineering Program spend their first three years studying U of I curriculum in Suzhou, China, and the fourth year at the U of I in Moscow, thus the program is known as a 3+1 curriculum.
Students use the same curriculum and textbooks as students on the Moscow campus, and all classes are taught in English, making the credit transfer process seamless. Students earn a B.S. in Electrical Engineering from both U of I and WCSU.
During any given year, there are about 100 WCSU students participating.
For questions regarding registration for this program as a WCSU student as well as more information on teaching classes abroad, please contact:
Feng Li
Program Advisor
Clinical Assistant Professor
fengli@uidaho.edu
208-885-7571
Joe Law
Chair of the Department of Electrical and Computer Engineering
joel@uidaho.edu
208-885-7230
U of I Moscow Students Study Aboard at WCSU in Suzhou China
Through our WCSU partnership, students currently studying electrical engineering on the Moscow campus have the opportunity to study abroad at WCSU in Suzhou China.
Students take one, six-week summer lecture course while immersing themselves in Chinese culture.
If you are interested in this opportunity, email Joe Law, Chair of the Department of Electrical and Computer Engineering or call 208-885-7230.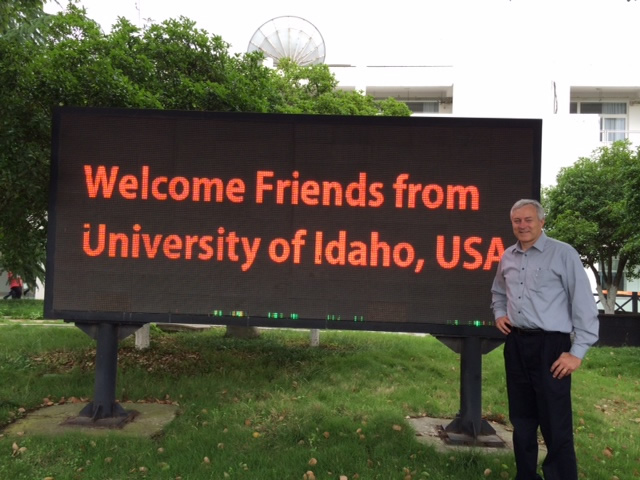 Program History
In 2013, U of I College of Engineering Dean Larry Stauffer, with the help of and electrical and computer engineering faculty and administrators at U of I and WCSU, presented a proposal for the WCSU Electrical Engineering Exchange Program to the Chinese government.
The proposal was approved, a memorandum of understanding was signed in September 2014, and the program officially began on Oct. 10, 2014, to coincide with the beginning of WCSU's academic calendar.
WCSU is located in Suzhou, China, the country's 10th largest city. It is home to a UNESCO World Heritage site, featuring several classical gardens and two of China's most famous gardens, the Humble Administrator's Garden and the Lingering Garden.