3D Imaging and Printing Lab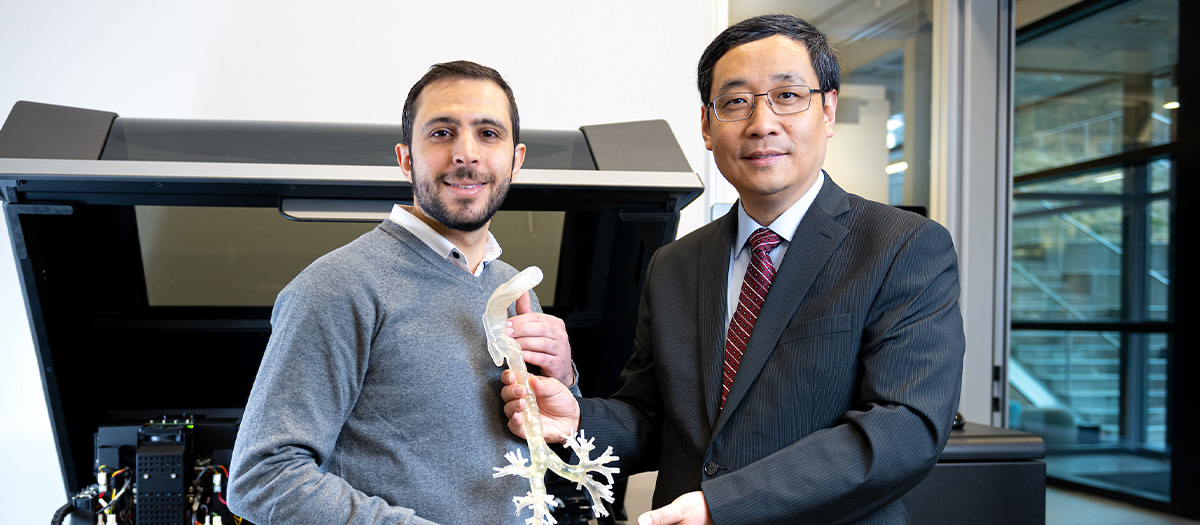 Welcome to the University of Idaho 3D Imaging and Printing Lab
Located in the U of I's Integrated Research and Innovation Center, the 3D Imaging and Printing Lab features state-of-the-art 3D scanning and printing capabilities that take advantage of modern X-ray technology. The scanner and printer were purchased with funding from the National Science Foundation (NSF) MRI program, Award 2019231, and the M.J. Murdock Charitable Trust.
Questions about the lab? Please contact the Director, Tao Xing, Ph.D., P.E., Professor of Mechanical Engineering by email or by phone at: 208-885-9032
Physical Address:
Integrated Research & Innovation Center (IRIC), Room 221
685 South Line Street, Moscow ID. 83844
Mailing Address:
University of Idaho
875 Perimeter Dr. MS 1122
Moscow, ID. 83844-1122
Web: uidaho.edu/3dip | Lab Phone: 208-885-1227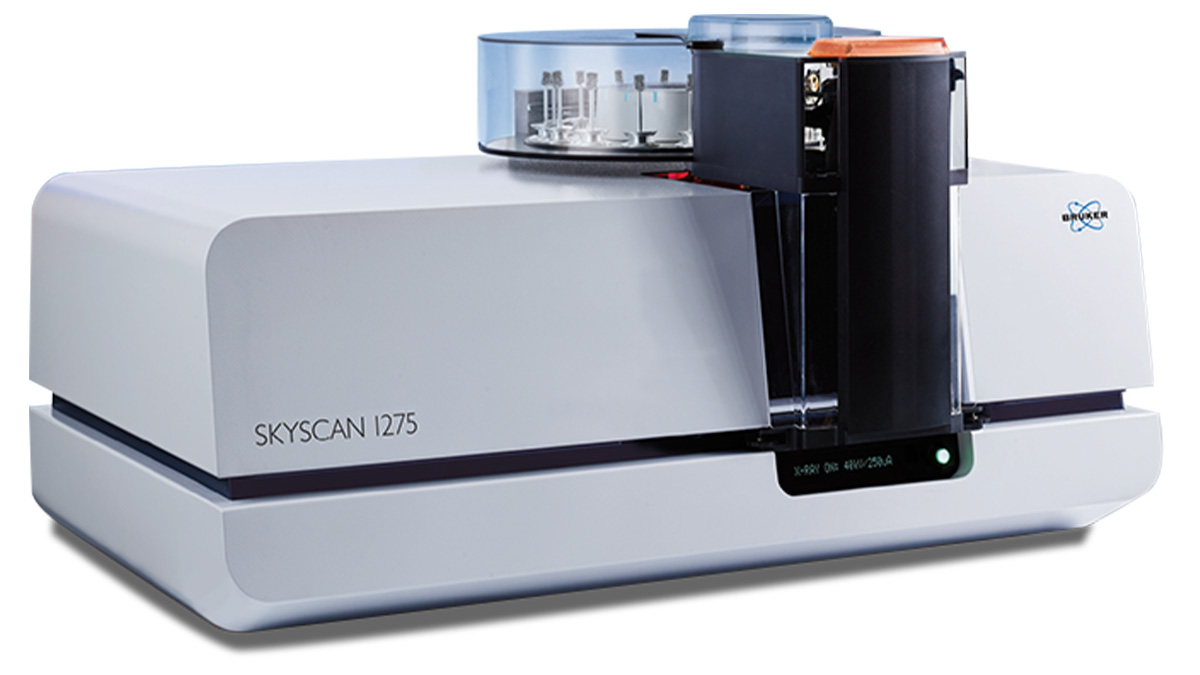 SkyScan 1275

Feature
Specification
Benefit
X-ray source
40 – 100 kV
10 W
5 µm spot size at 4 W

Maintenance-free sealed X-ray source
Fast scans for QC, or 4D XRM
X-ray detector
Active pixel CMOS flat-panel
3 MP (1944 x 1536)
75 µm pixel size
Excellent signal-to-noise
Large Field-of-View
Object size
96 mm diameter
120 mm height
Capable to scan a large range of sample sizes
Sample changer
(optional)
16 samples up to 50 mm diameter
8 samples up to 96 mm diameter
External access
Unattended high throughput
Any combination of large and small samples
Add/remove samples at any time without interrupting the actual scan
Dimensions
W 1040 mm x D 665 mm x H 400 mm
Weight 170 kg
Space-saving desktop system that fits in every lab
Power supply
100-240V AC, 50-60Hz, 3A max
Minimum installation requirements, a standard power supply suffices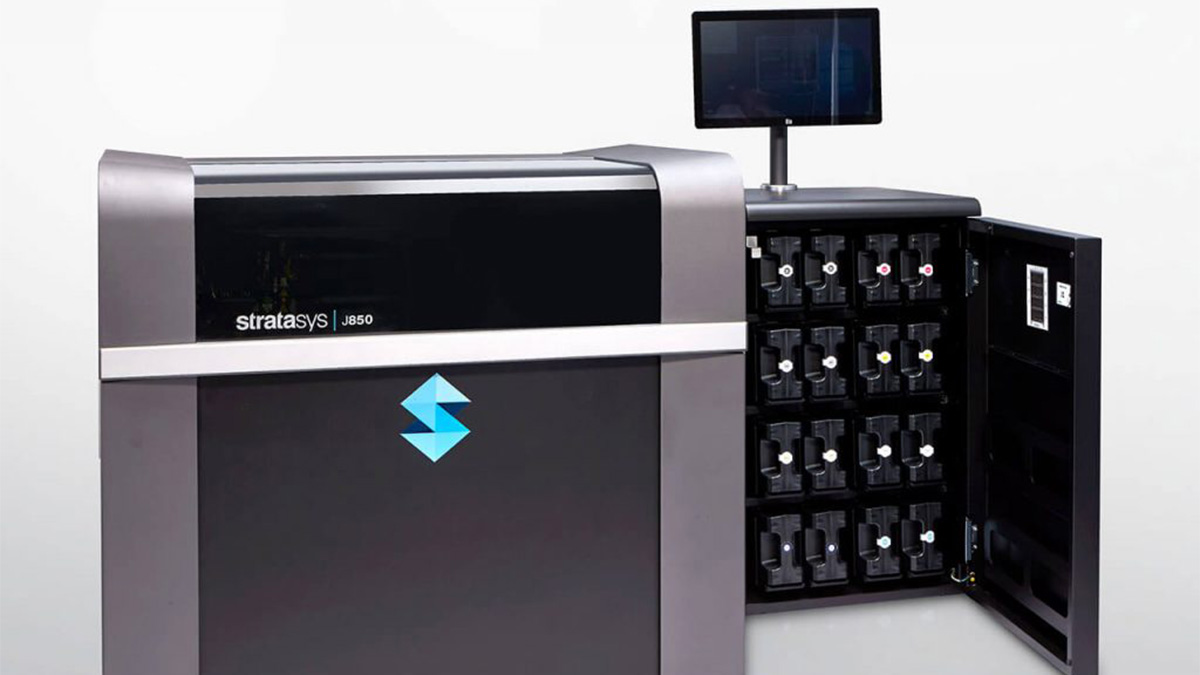 Stratasys J850

Model Materials

Vero™ family of materials in black, white and gray
Agilus30™ family of flexible materials
Transparent VeroClear™ and VeroUltraClear
VeroUltra™ materials in black and white

Digital Model Materials

Composite materials including:
Digital ABS Plus™ and Digital ABS2 Plus™ in ivory
Rubberlike materials in a variety of Shore A values
Translucent color tints

Support Materials
SUP705™ (water jet removable) SUP706B™ (soluble)
Build Size
490 x 390 x 200 mm (19.3 x 15.35 x 7.9 in.)
Layer Thickness
Horizontal build layers down to 14 microns (0.00055 in.)
55 microns (0.002 in.) in Super High Speed1 mode
Workstation Compatibility
Windows 10
Network Connectivity
LAN — TCP/IP
System Size and Weight
System: 1400 x 1260 x 1100 mm (55.1 x 49.6 x 43.4 in.);
430 kg (948 lbs.) Material Cabinet: 1119 x 656 x 637 mm
(44 x 25.8 x 25.1 in.); 153 kg (337 lbs.)
Operating Conditions
Temperature 18 – 25 °C (64 – 77 °F); relative humidity
30-70% (non-condensing)
Power Requirements
100–120 VAC, 50–60 Hz, 13.5 A, 1 phase 220–240 VAC,
50–60 Hz, 7 A, 1 phase
Regulatory Compliance
CE, FCC, EAC, RCM, R-NZ
Software
GrabCAD Print
Build Modes
High Quality: up to 7 base resins, 14-micron (0.00055 in.) resolution High Mix: up to 7 base resins, 27-micron (0.001 in.) resolution High Speed: up to 3 base resins, 27-micron (0.001 in.) resolution Super High Speed: 1 base resin, 55-micron (0.002 in.) resolution
Accuracy
Typical deviation from STL dimensions, for models printed with rigid materials, based on size: under 100 mm – ±100μ; above 100 mm – ±200μ or ± 0.06% of part length, whichever is greater.
Scanning Job Application Process
Fill in the scanning application form (above)
Send the form and sample* to xing@uidaho.edu
You will receive a quote for the cost
If cost agreed, sign and send the form back
We will send you the scanned images via cloud
Printing Job Application Process
Fill in the printing application form (above)
Send the form and geometry* to xing@uidaho.edu
You will receive a quote for the cost
If cost agreed, sign and send the form back
We will send you the printed object (external customers are responsible for shipping cost)
*If sample/geometry is confidential, indicate in the email and request a Non-Disclosure Agreement (NDA)