Cybersecurity Awareness Month: Isabel Hinkle
Isabel Hinkle
Senior, Computer Science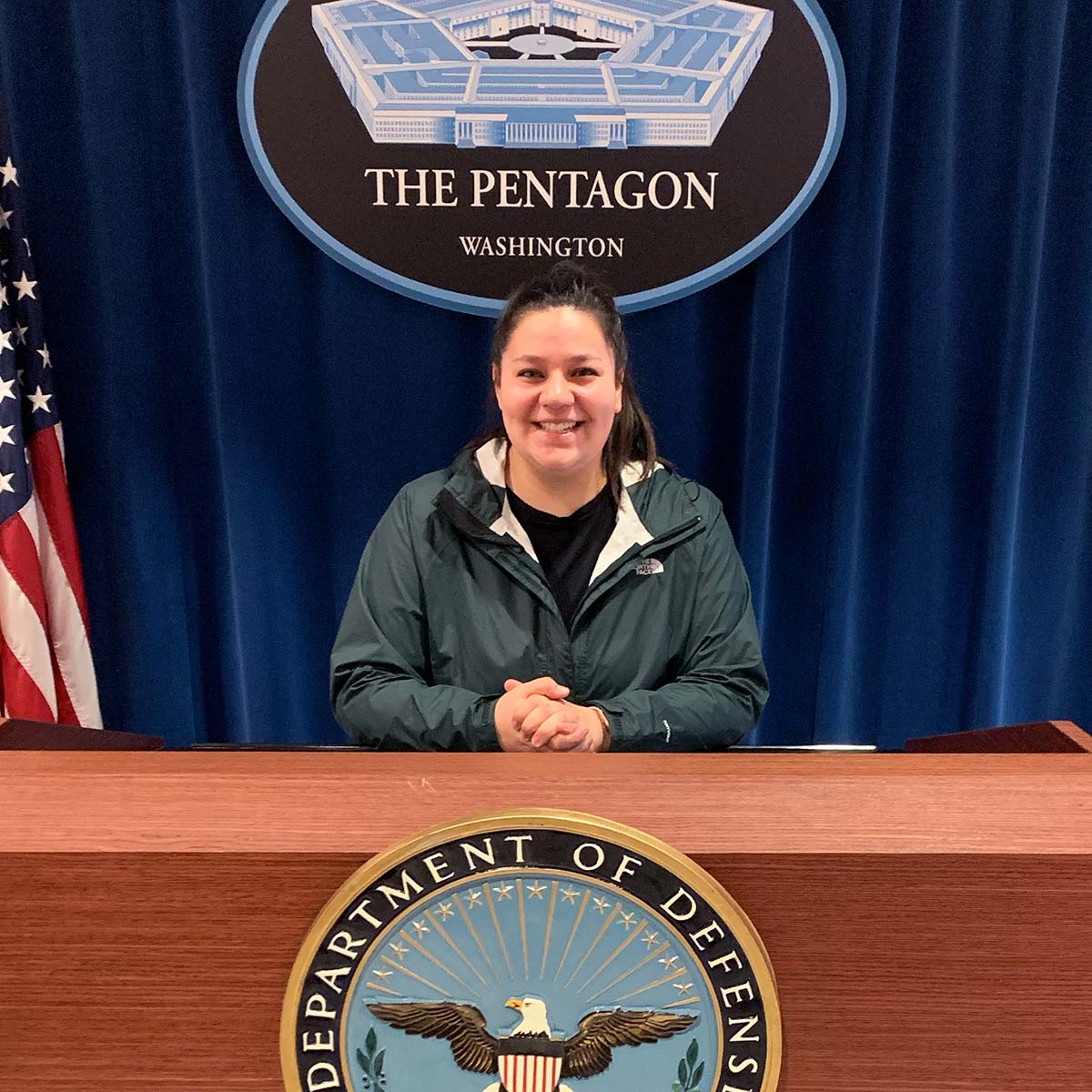 For Isabel Hinkle, cybersecurity is the perfect mix of criminology and computer science.

"Cybersecurity is all about fighting crime and criminals," she said. "The people out there who need protection are the ones who don't know how to protect themselves."

The computer science senior spent the summer as an Idaho National Laboratory intern, developing cybersecurity-focused curriculum to help high school students build programming skills and a better understanding of cybersecurity concepts.

"It's important to introduce younger students to all the fun aspects of cybersecurity, like capture the flag challenges and ethical hacking," Hinkle said. "The younger generation is our future, so getting them interested in cybersecurity now and honing their skills early on is nothing but beneficial."

Hinkle is a CyberCorps®: Scholarship for Service (SFS) participant. U of I is one of a few universities to participate in the program, training students to work as cybersecurity professionals and leaders at the federal, state, local and tribal levels. Funded through the National Science Foundation, the program covers tuition and fees, and undergraduate students receive a stipend of $27,000 while earning their degrees.

Hinkle said the SFS program provides a strong support system made of faculty, undergraduate and graduate students who truly understand the importance of cybersecurity to protect the general population.

This fall, Hinkle said she plans to take the Computing Technology Industry Association (CompTIA) PenTest+, a certification course designed for intermediate cybersecurity professionals. CompTIA is known as a world leader in IT certification programs.

"Hackers are very smart. It's important to stay informed on all the latest and greatest cyber tricks and social engineering out there," she said.