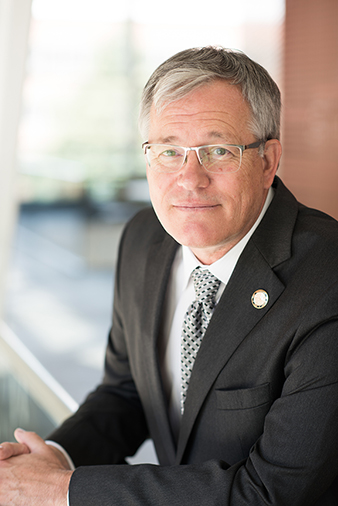 I am proud to serve the people of this exceptional public research university and the state of Idaho. As a land-grant institution, we serve our state while offering education that transforms lives, world-class research that addresses ideas that matter, and outreach that partners with industries and communities. That work has national and international impact.
Our success is made possible through the tireless efforts of our dedicated faculty and staff; through productive collaboration with our private and public partners; and through the efforts of our passionate alumni. I am committed to working with our stakeholders to continue our legacy of service and success, enhancing U of I's excellence as a leader in higher education.
I encourage you to learn more about the remarkable work being done at the University of Idaho. Please contact me or my staff in the President's Office for more information. Thank you for your interest in the exciting work and opportunities at Idaho's leading, national research university.
Go Vandals!