Women in Engineering Day
Open to ALL 5th through 12th graders!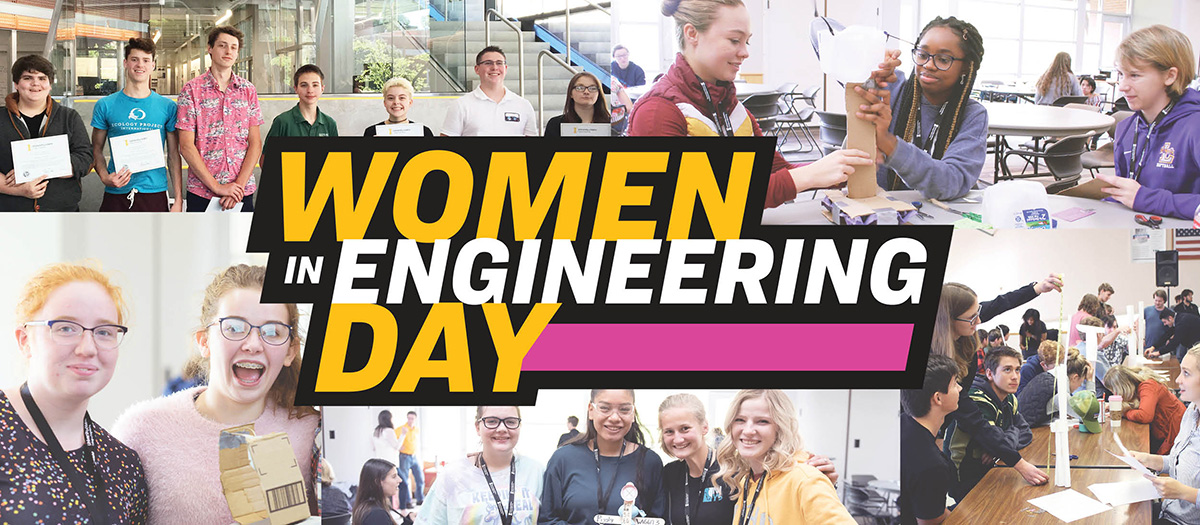 Women in Engineering (WIE) Day is a free workshop for 5th through 12th grade high school students designed to build on existing interests in math and science. Students of all gender identities are welcome.
Save the Date: Saturday, Sept. 30, 2023
Engineers work collaboratively to make a world of difference. Learn more about what engineers do and how to take the skills you already have and turn them into a successful college experience and future career!
Deadline to register is Friday, Sept. 15. Participation is limited.
Spend the day with the U of I College of Engineering!
PARTICIPATE IN A HANDS-ON ACTIVITY, that makes engineering, computer science and design concepts fun and easy to understand.
HIGH SCHOOL JUNIORS AND SENIORS EARN A $500 SCHOLARSHIP toward a U of I undergraduate degree in engineering.
GAIN CAREER INFO and insight into the many engineering degree paths at U of I.
ENGAGE WITH CURRENT WOMEN STUDENTS, FACULTY & INDUSTRY LEADERS through group discussions, activities and more.
TOUR LABS AND LEARNING SPACES and learn about student life at U of I!