Women in Engineering Day
Open to ALL 11th and 12th graders!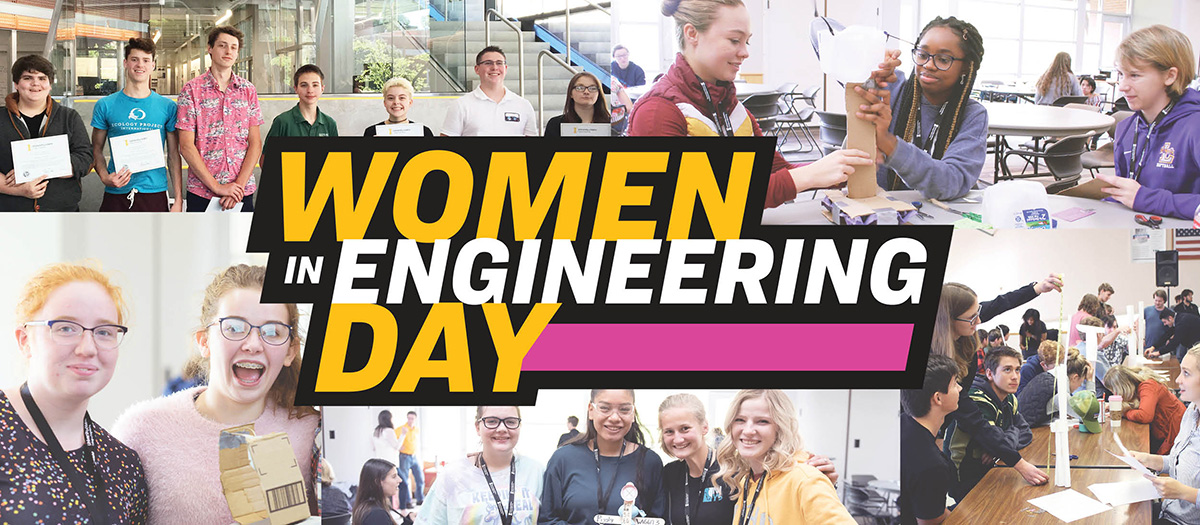 Women in Engineering (WIE) Day is a free workshop for 11th and 12th grade high school students designed to build on existing interests in math and science. Students of all gender identities are invited to participate.
Friday, September 24, 2021
7:45 a.m. - 4 p.m. PT
Bruce M. Pitman Center
International and Vandal Ballrooms – Second Floor
Engineers work collaboratively to make a world of difference. Learn more about what engineers do and how to take the skills you already have and turn them into a successful college experience and future career!

Spend the day with the U of I College of Engineering!
PARTICIPATE IN A HANDS-ON ACTIVITY, that make engineering, computer science and design concepts fun and easy to understand.
EARN A $500 SCHOLARSHIP toward a U of I undergraduate degree in engineering.
GAIN CAREER INFO and insight into the many engineering degree paths at U of I.
ENGAGE WITH CURRENT WOMEN STUDENTS, FACULTY & INDUSTRY LEADERS through group discussions, activities and more.
TOUR LABS AND LEARNING SPACES and learn about student life at U of I!

Registration Deadline
Deadline to register is Friday, Sept. 17. WIE Day is limited to 80 participants.

Facts
13% OF ENGINEERS ARE WOMEN. The University of Idaho is committed to changing that statistic.
MORE THAN 250 WOMEN attend Women in Engineering events each year
76% OF STUDENTS say they could envision themselves studying engineering in college after attending a Women in Engineering Event
Our Commitment to Diversity
"We need engineers who add value to the teams they serve by bringing different perspectives and experiences." — Dean Larry Stauffer
Women in Engineering Explore for all 9th and 10th Graders
Gain a better understanding of engineering through hands-on activities and experience with STEM disciplines, students and female engineering alumni.