Women in Engineering Day
Open to ALL 5th through 12th graders!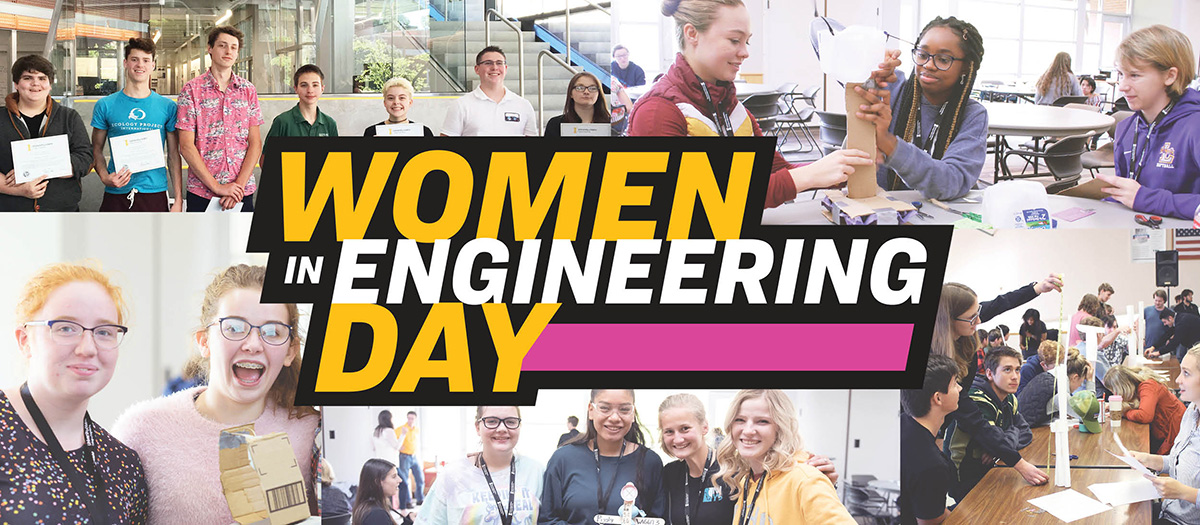 Women in Engineering (WIE) Day is a free workshop for 5th through 12th grade high school students designed to build on existing interests in math and science. Students of all gender identities are welcome.
Save the Date: Saturday, Sept. 24, 2022
Engineers work collaboratively to make a world of difference. Learn more about what engineers do and how to take the skills you already have and turn them into a successful college experience and future career!
Schedule
7:45 a.m. — Early Bird Check-in & College of Engineering Tours (optional)
8:30 a.m. — Check-in
9:15 a.m. — Welcome
9:30 a.m. — STEM Activity: design and build
11:45 a.m. — Lunch (provided by College of Engineering)
12:30 p.m. — STEM Carnival (grades 5 – 10)
1:15 p.m. — STEM Activity: testing
2:00 p.m. — Ice Cream & Achievement Party
2:30 p.m. — Afternoon College of Engineering Tours (optional)
What's included:
Lunch
Swag bag
WIE Day T-Shirt
Afternoon Ice Cream Party
What to bring:
Parking
This event will be hosted at the Idaho Central Credit Union Arena on the Moscow Campus of the University of Idaho. There are various University of Idaho parking lots in the near vicinity of the arena. On the day of the event, you are welcome to park in any of the lots. Parking passes are not required. The closes lots are lot 24 and 34. You can download the campus parking map here.
Travel Arrangements
We may be able to assist with your travel plans and offer travel reimbursements. If you are interested in more information, please email
Deadline to register is Friday, Sept. 16. Participation is limited.
Spend the day with the U of I College of Engineering!
PARTICIPATE IN A HANDS-ON ACTIVITY, that makes engineering, computer science and design concepts fun and easy to understand.
HIGH SCHOOL JUNIORS AND SENIORS EARN A $500 SCHOLARSHIP toward a U of I undergraduate degree in engineering.
GAIN CAREER INFO and insight into the many engineering degree paths at U of I.
ENGAGE WITH CURRENT WOMEN STUDENTS, FACULTY & INDUSTRY LEADERS through group discussions, activities and more.
TOUR LABS AND LEARNING SPACES and learn about student life at U of I!