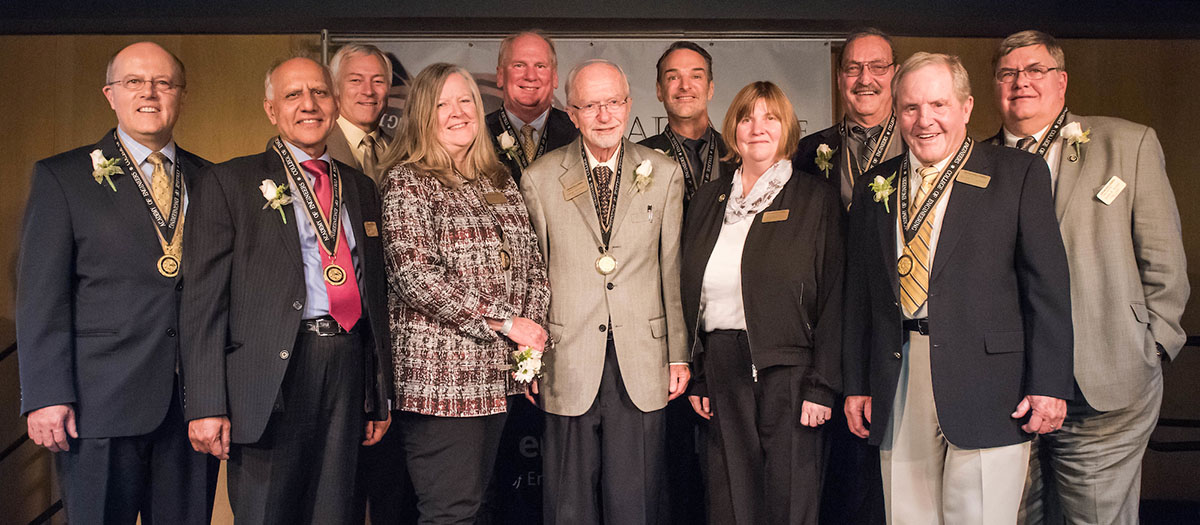 Academy of Engineers
Honoring eminent engineers who are University of Idaho alumni or those engineers deeply connected to Idaho's strong legacy of global engineering impact, the Academy of Engineers recognizes individuals for their personal contributions to engineering achievement, leadership, engineering education, and service to the profession and society.
The academy salutes engineering leaders for their lifetime commitment to advancing the quality of life through achievement, high ethical standards and innovation.
The responsibilities of academy members will be to strengthen the College of Engineering through personal and professional example, by providing advisory guidance and counsel at the call of the Dean, and by encouraging personal, corporate, foundation and government gifts and grants to the board of Trustees of the University of Idaho Foundation for the benefit of the College of Engineering at the University of Idaho.
Class of 2015
Class of 2014
Class of 2013
Class of 2012
Class of 2011 - Inaugural Class