Summer 2020 Experience
Despite challenges added by COVID-19, students in the University of Idaho College of Engineering are staying active through remote and on-campus internships and research this summer. We will update this site with new stories throughout the summer.
Degrees & Programs
Hands-on experience, guaranteed — All U of I engineering students gain professional growth through programs infused with real-world experiences.
Previous
Next
Sara Murphy
Chemical Engineering Senior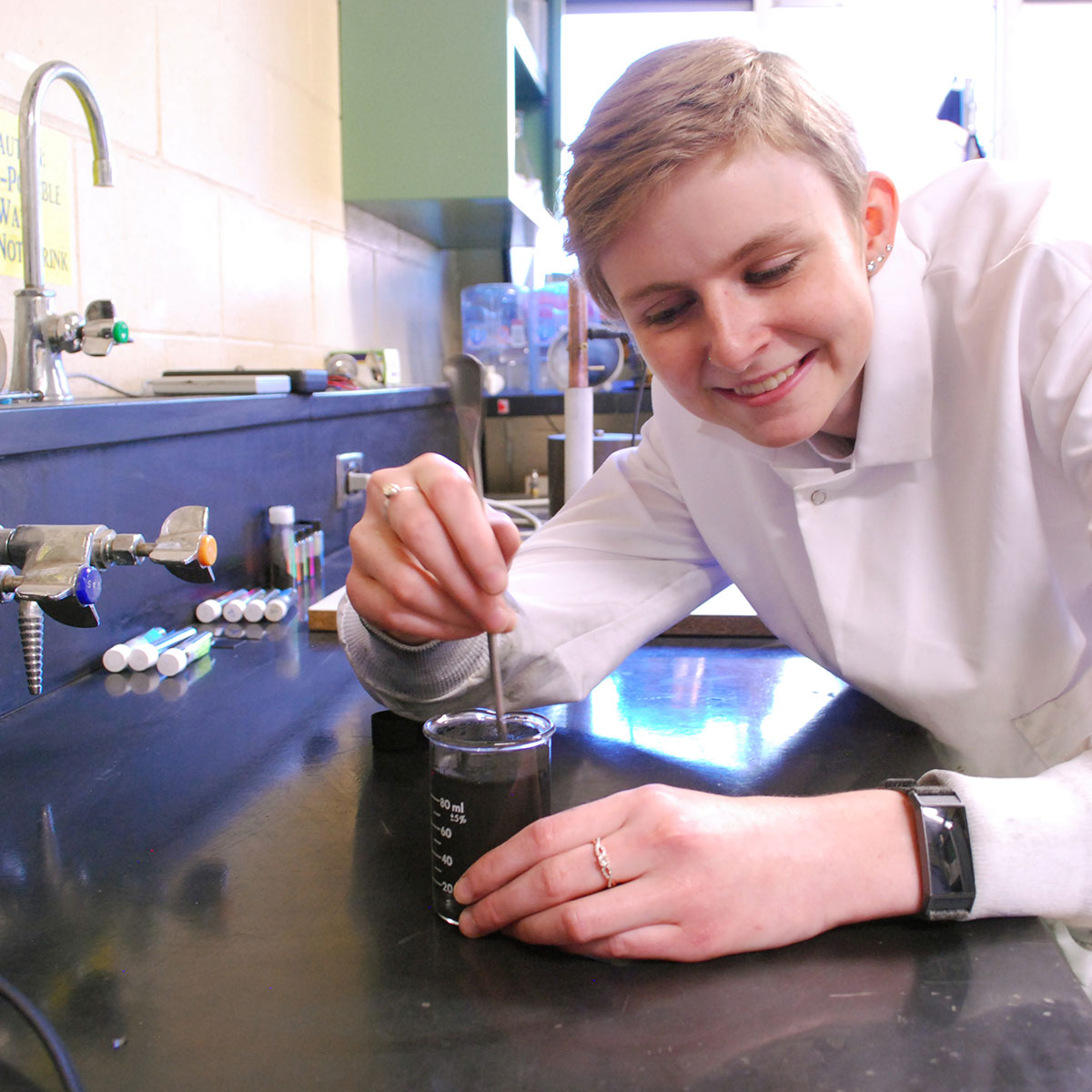 Chemical engineering senior Sara Murphy is improving lead-acid battery performance this summer using an innovative and useful form of carbon.

The highly conductive Graphite from University of Idaho Thermolyzed Asphalt Reaction, or GUITAR, burns like carbon. In addition to its use in battery additives, it has been tested for a variety of research applications, including the purification of saltwater as well as electrodes for hydrogen-powered vehicles.

Using a rotary kiln, Murphy is heating various types of particles to 900 degrees Celsius and vaporizing diesel over them, coating them in GUITAR. The GUITAR provides conductivity and other benefits to produce effective battery additives.

The goal is to use these additives to improve a battery's max utilization, or its ability to use lead material inside the battery toward the chemical processes that power it. The more material used, the better the battery life and performance.

One problem with GUITAR coating is it makes the particles hydrophobic, or adverse to water, a standard agent in lead-acid batteries. In order to get chemicals to mix and react properly, Murphy is working to troubleshoot new ways to make the particles hydrophilic so they mix well with water.

"In engineering, everything has to be about scaling up," she said. "No matter how innovative, if it's not easy and convenient, people won't use it."

Murphy is currently experimenting with heating up the GUITAR-coated particles again while maintaining a constant airflow over them. This process alters the GUITAR coating without burning it off. The alterations helps particles better submerge in water.
Christine Page
Electrical Engineering Graduate Student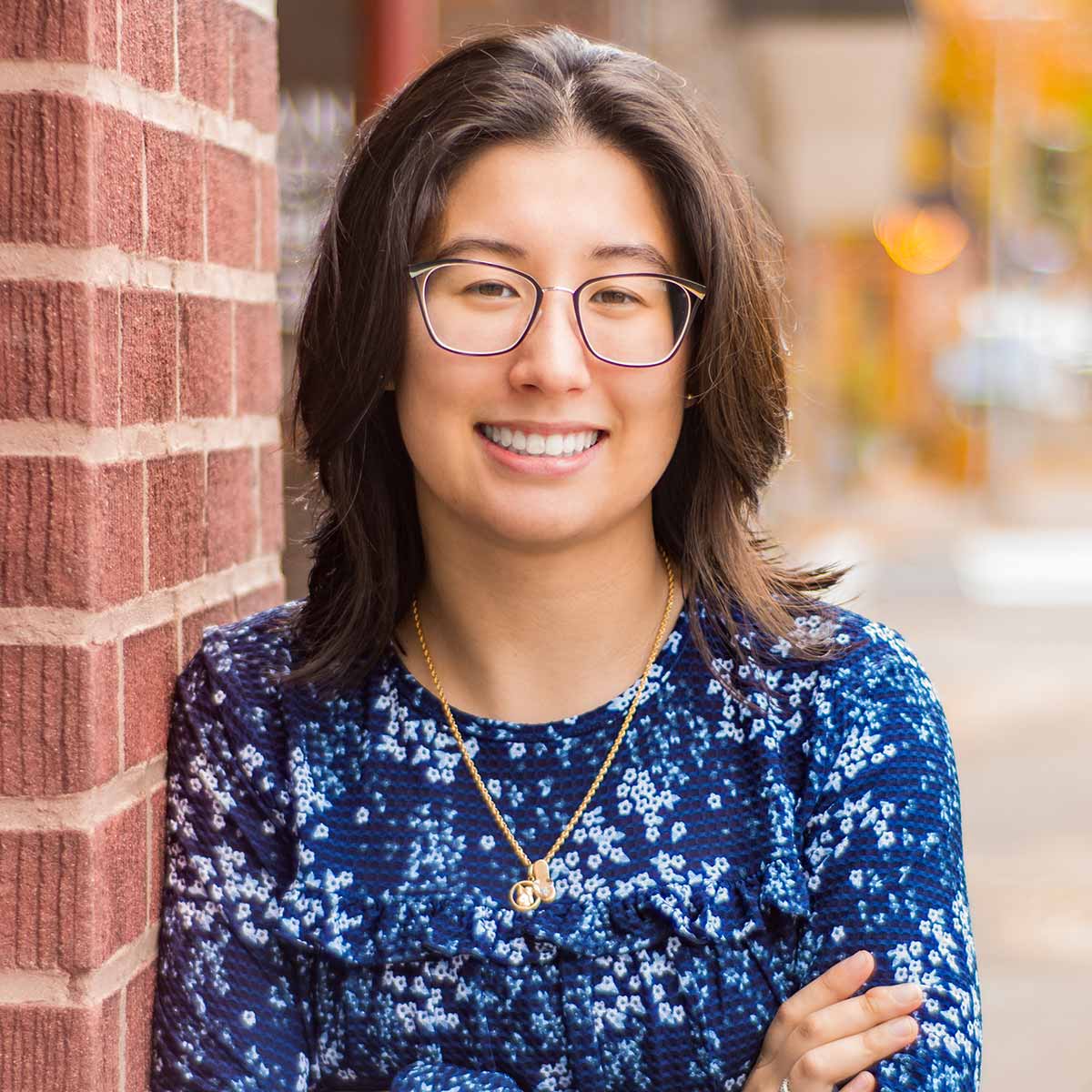 "I really trust my professors at U of I, and I'm actually super afraid of the idea of going to any other university. I know my department and how much they care. Talk to your professors. Ask questions. Treat them like they're human beings. The opportunities that I have gotten from connecting with my professors has made me the successful person I am today." – Christine Page, Electrical Engineering Class of 2020

Christine Page will begin her master's at the University of Idaho this fall, working to improve the power electronics behind innovative communication satellites that are the size of a Rubik's Cube.

These little satellites, called CubeSats, are the focus of Page's summer graduate research, a partnership study between U of I and the Massachusetts Institute of Technology funded through the Air Force Research Laboratory.

"Current satellites are really big, as big as three semi-trucks combined, and they cost millions to make and launch," she said. "These little CubeSats are significantly smaller. They are cheaper and you can launch more of them, covering a wider area than a bigger satellite."

Page's research will focus on improving the power subsystem of these CubeSats that uses the sun and solar panels to provide power to its systems. The current method requires voltage changes that produce a lot of noise, which can affect communication between satellites.

"When you dial in a station on a radio and you hear that static? That same kind of noise happens in space," she said. "It's especially detrimental because you're affecting everything in these systems, from how these power systems communicate, to the cameras, the antenna, and the data that's being received."

A SMART Scholarship recipient, Page also spends her summers working for the U.S. Department of Defense at the Kirtland Air Force Base Space Vehicles Directorate in Albuquerque, New Mexico. The SMART Scholarship program offers full tuition to students pursuing STEM fields in high demand.
Wastewater Testing for the Presence of SARS-CoV-2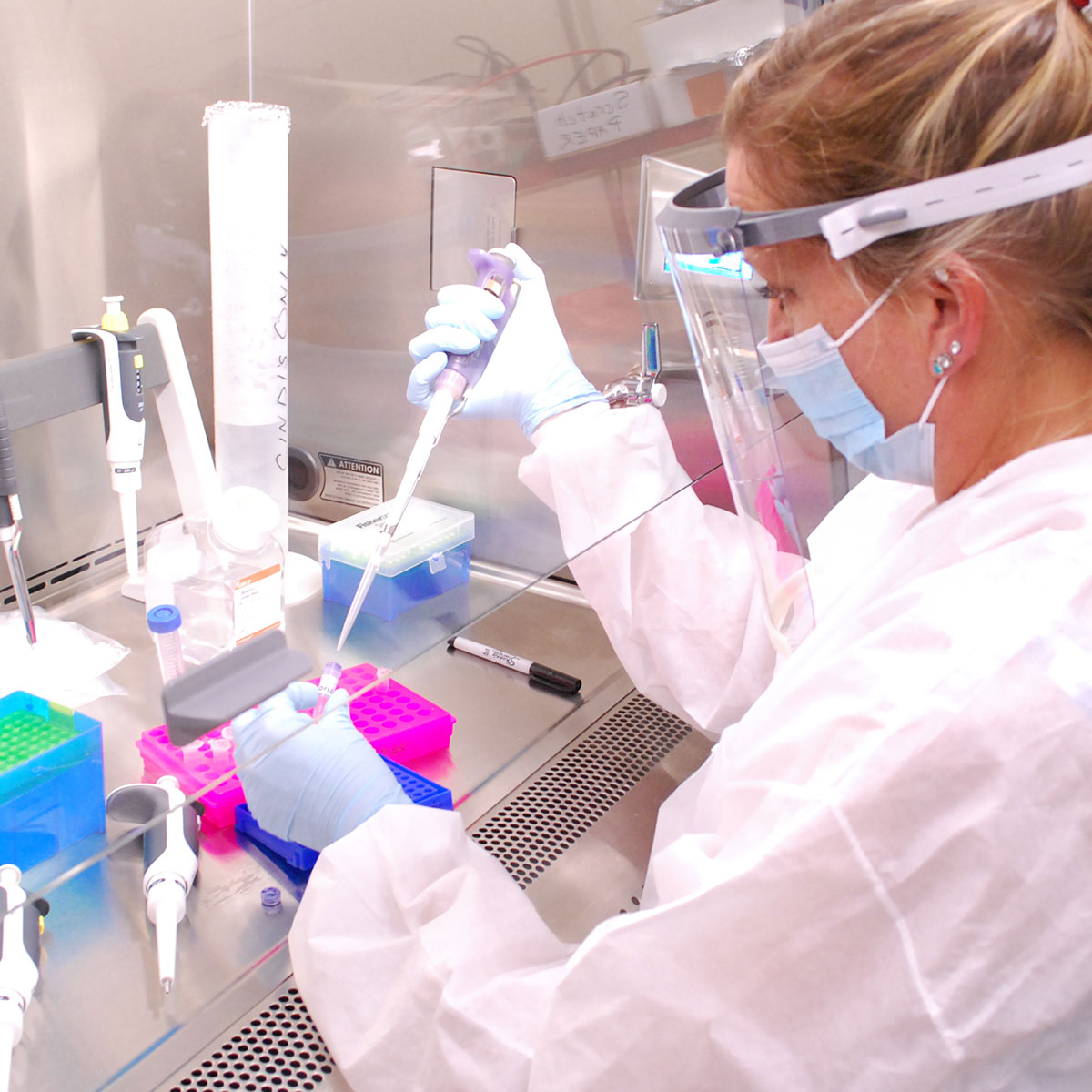 Research Scientist Cynthia Brinkman and Civil Engineering Professor Erik Coats are part of a research team that's partnered with the City of Moscow this summer to improve wastewater testing for the presence of SARS-CoV-2, the virus that causes COVID-19.

The team hopes to develop an early warning system for spikes in local cases.

"Our primary contribution would be toward a bit of an early warning test," Coats said. "We could help hospitals focus on clearing up beds, gathering more personal protective equipment and making sure people are well-rested in advance of a wave."

Testing wastewater for the presence of SARS-CoV-2 is being conducted in areas worldwide, and estimating cases within a community based on the concentration of viral RNA in wastewater samples is a science that is gaining ground.

Test results with higher concentrations of the virus, especially in areas with low case numbers, could foretell of future spikes in diagnosed patients.

Moscow participated in a subsidized testing program through Massachusetts-based startup Biobot Analytics. The city provided Biobot with 24-hour composite wastewater samples in May and July.

SARS-CoV-2 was not detected for the three tests in early May. Biobot estimated 190 cases of COVID-19 from a test later that month. Analysis of samples sent July 1 and July 13 indicated 1,400 and 1,800 cases respectively.

U of I testing will start using the same sample submitted to Biobot on July 1.
Joel Oduro-Afriyie
Computer Science Graduate Student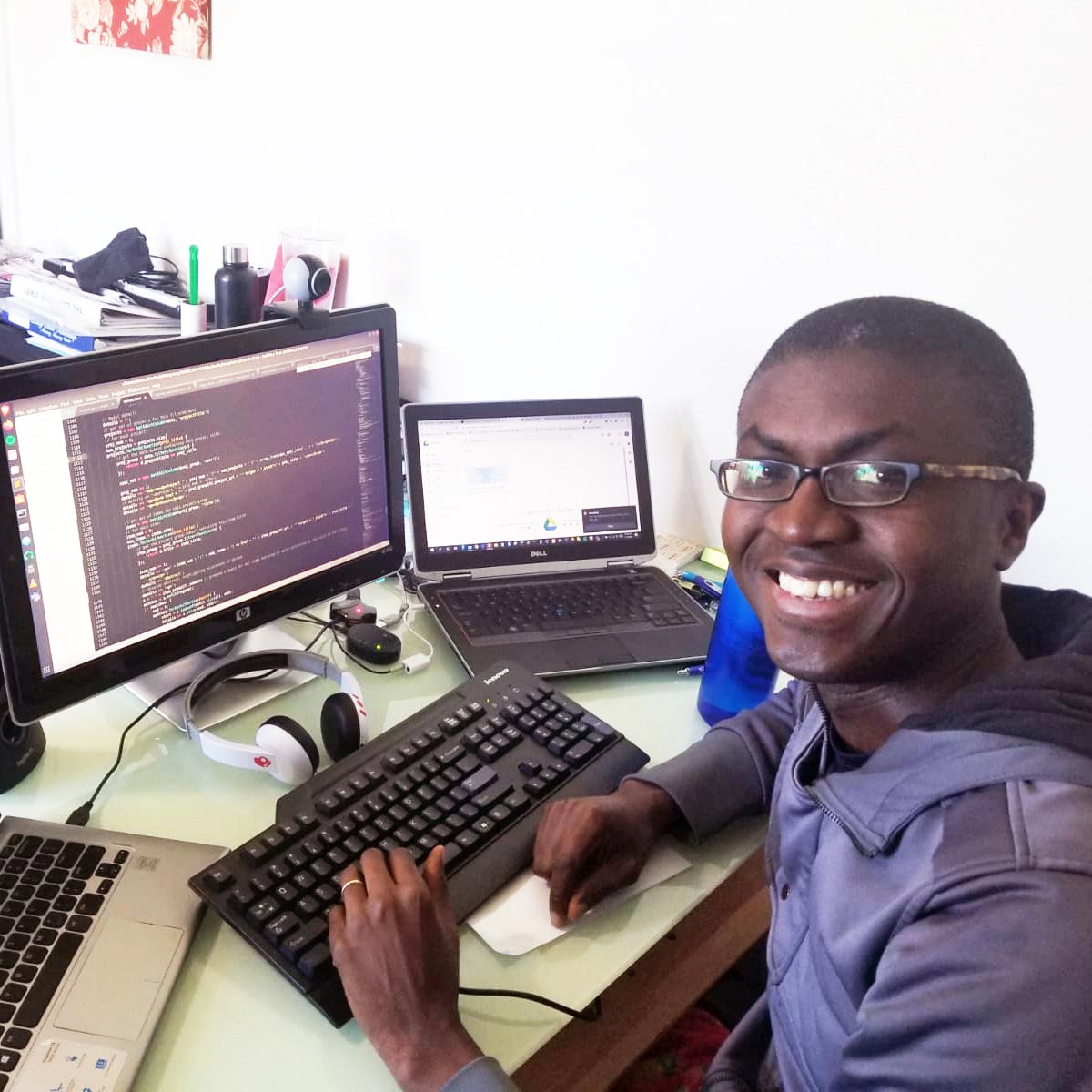 Computer science graduate student Joel Oduro-Afriyie is spending the summer developing the conversational AI system, Omniscient.

Oduro-Afriyie's system would help AI-powered virtual assistants better understand paragraphs of natural language and use that information to deduce concepts that are not explicitly stated. A user can ask a random number of questions, and Omniscient will use the information to deduce the best answer.

To put his research in perspective, Oduro-Afriyie recalls a time he asked Google Assistant to set an alarm. The request worked perfectly. But when he next asked Google to recall the "last alarm" set, instead of pulling up his last wake-up call, Google provided a synopsis of the 1940s movie drama "The Last Alarm."

Ideally, tools like Omniscient could use information from Oduro-Afriyie's last request to assume he wasn't asking for movie reviews. This tool could also be used to help researchers better use applications they're not familiar with.

"If a researcher is not well-versed with commands and scripting, they should be able to tell the computer to 'fetch that' or 'zoom into this,' " Oduro-Afriyie said. "They shouldn't have to learn complicated coding languages to use the system."

Oduro-Afriyie is also working part-time for the U of I Library, analyzing 10 years of data from the United States Geological Survey to design a web interface to measure research topic interest trends over time.

"Overall, COVID-19 hasn't affected my summer plans," he said. "I'm learning many new things, like JavaScript visualization. The skills I learn here help in my coursework."
High-Altitude Balloons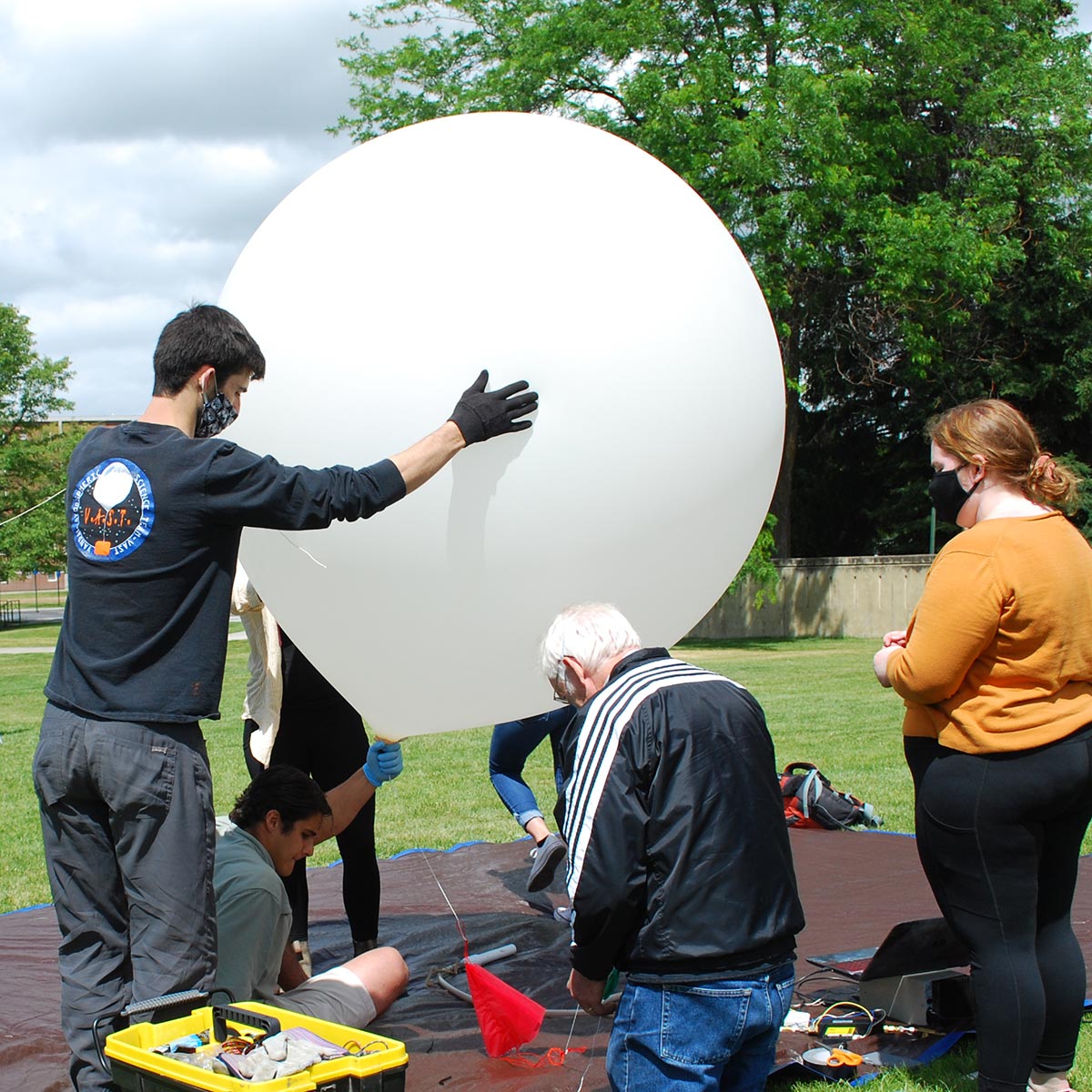 A team of U of I engineering students are using high-altitude balloons to prep for future tracking of gravity waves, large-scale disturbances in the atmosphere, that help us predict the weather.

Atmospheric gravity waves are also present during a total solar eclipse, and scientists have been trying to detect eclipse-induced waves for decades.

A total solar eclipse will occur over Chile and Argentina this winter, and students will travel, pandemic permitting, to South America along the path of totality to launch payloads every hour on the hour from Dec. 13-15.

Working with other university teams from Montana, Oklahoma and Kentucky, U of I students will gather launch data to gain a better understanding of Earth's dynamic atmospheric and improve global weather forecast models and climate change mitigation processes.

The program is administered by the NASA Idaho Space Grant Consortium and is funded through the National Science Foundation.

Work this summer will focus on weekly launch sessions to ensure the team is prepared for the timing and accuracy required during the consecutive launches abroad.

Launches occur every Wednesday on the Theophilus Tower lawn.
Maxwell Johnson
Mechanical Engineering Graduate Student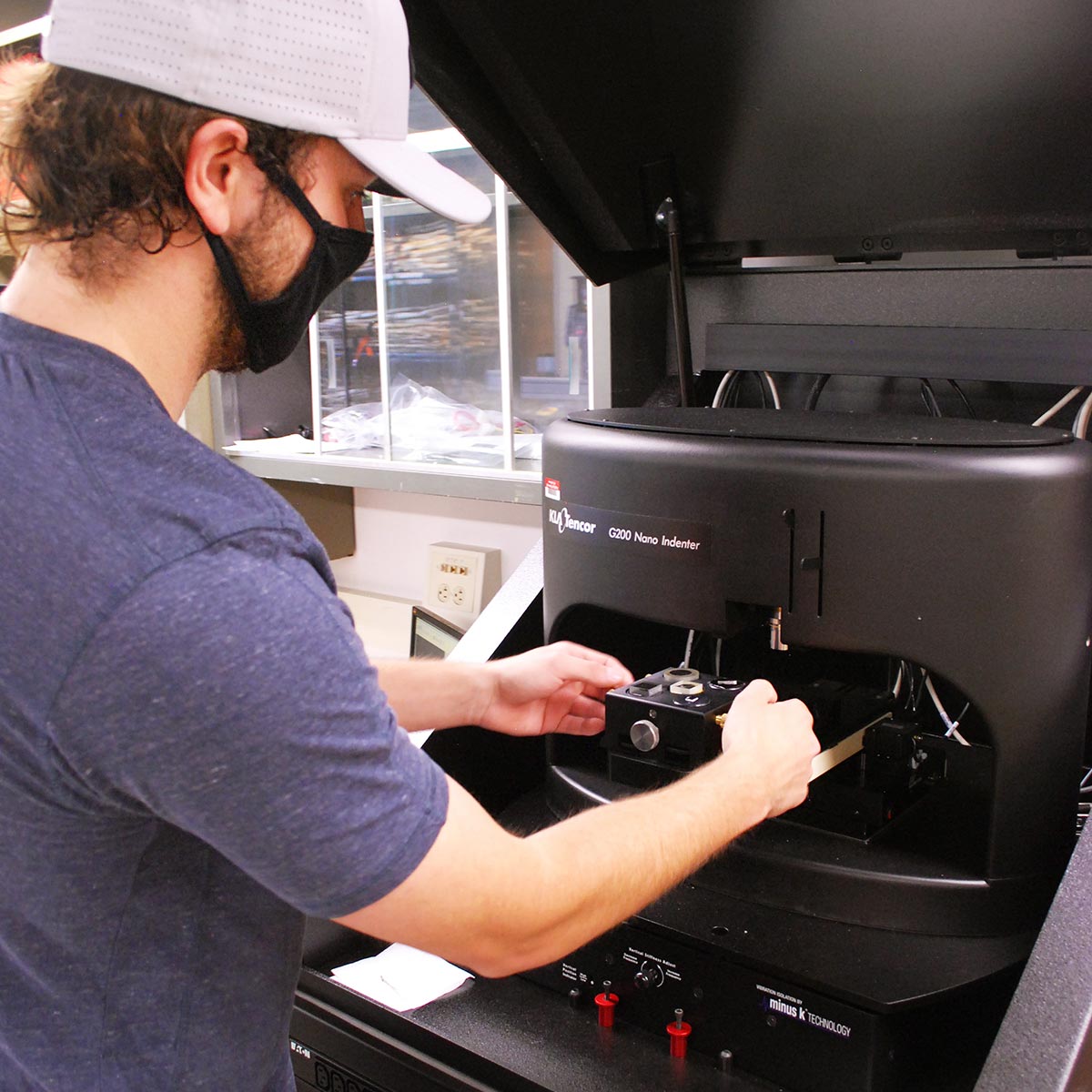 Graduate mechanical engineering student Maxwell Johnson is spending the summer gathering data on the hardness and microstructure changes of irradiated materials for nuclear reactors using our new Nano Indenter G200.

"Most materials get harder and more brittle as they become irradiated," Maxwell said. "During irradiation, they expand and start to look like Swiss cheese, which ultimately makes the material much weaker and prone to fracture. They are naturally less stable."

The alloys Johnson is working with are large, but the Nano Indenter allows our students to better understand the fundamental mechanical properties and microstructure behavior in materials with extremely small dimensions, such as scratch resistant coatings on eyeglasses or the cell walls of trees.

Indentation hardness testing has been around since the early 1900s. The earliest and most commonly used approach is to press a hard steel sphere into the material to be tested with a specified force, and to measure the size of the remaining impression.

Nanoindentation shrinks the process to penetration depths as small as a few nanometers (a strand of human DNA is 2.5 nanometers in diameter), and the device can control the force placed on the material precisely at all times.

Nuzhat Yamin
Electrical Engineering Doctoral Student
Electrical engineering doctoral student Nuzhat Yamin is working with the National Institute of Advanced Transportation Technology this summer to optimize an intelligent communication scheme for autonomous vehicles on our highways.

Through reinforcement learning, vehicles learn using a very smart algorithm that gathers information by interacting with the environment.

"Vehicles are just getting smarter, and human life will depend on all of this," Yamin said. "Vehicles need to be aware of the vehicle that is in front of it, its particular location, what lane it's in, whether or not it's changing lanes, etc. It can sense an upcoming accident beforehand, and it can also make the other vehicles behind it aware of the situation."

Yamin presented this spring at the International Conference on Communications, organized by the Institute of Electrical and Electronics Engineers' Communications Society.

Her presentation included work on a previous project to improve response rates of autonomous vehicles in the city of Seattle.

By dividing the city into zones, Yamin's communication scheme allowed the zone controllers to better sense when a particular zone was at a vehicle deficiency and maximize vehicle response rate. Vehicles could then freely move from zone to zone to respond to traffic changes, like rush hour and downtown congestion, to attend to customers with the greatest need.
Craig Woodruff
Biological Engineering Doctoral Student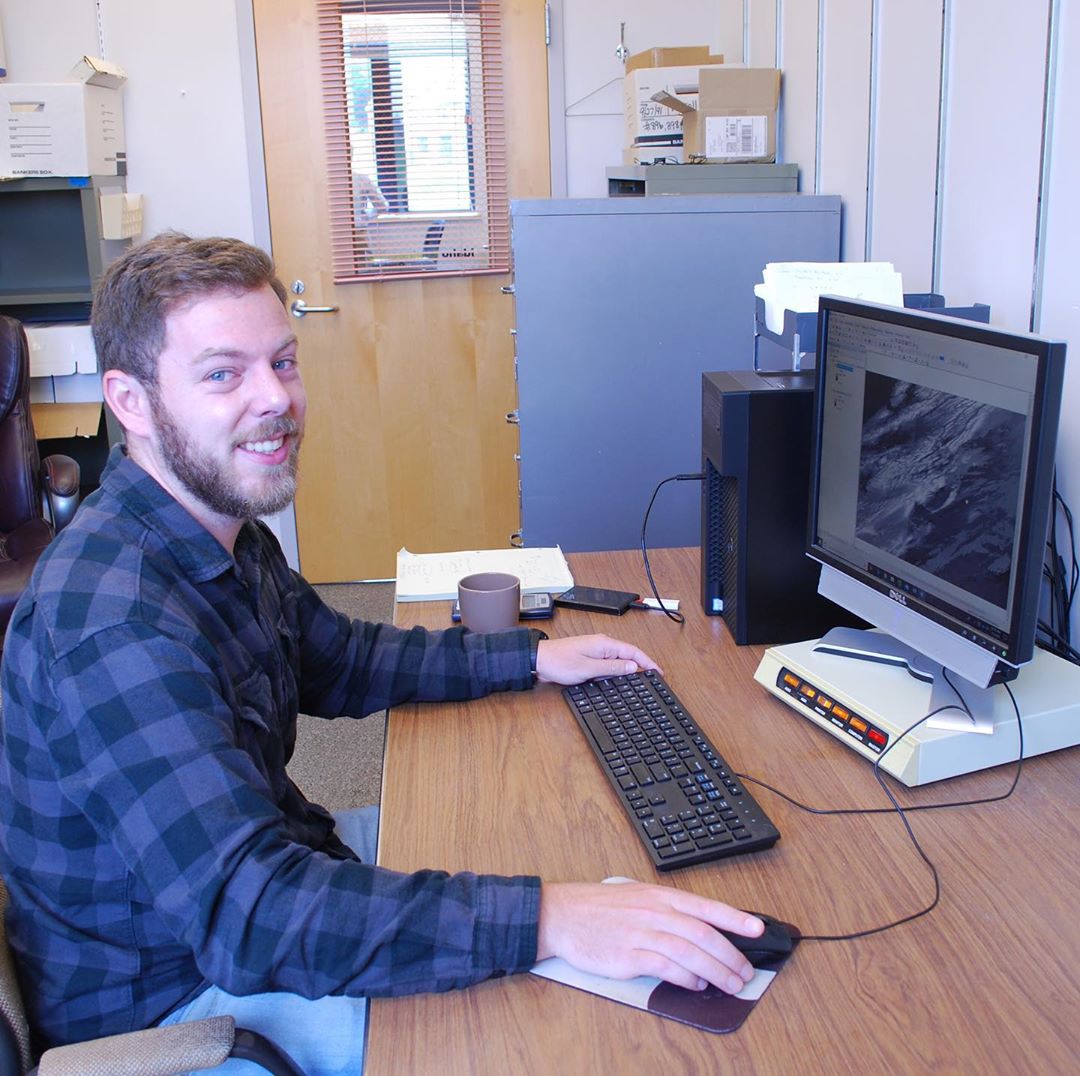 Biological engineering doctoral student Craig Woodruff is continuing his research over the summer to track snow cover and the rate of snowmelt to help water management and agricultural industries plan better business operations around streamflow and water availability.

In the western United States, snowmelt makes up between 50% to 80% of the annual water flow used for irrigation, drinking water and other uses.
Woodruff and Russell Qualls, associate professor and Idaho state climatologist, have developed a mathematical model that processes thousands of remotely sensed images to synthesize the annually recurrent pattern of snowmelt from mountainous watersheds. They have applied this process to images of the upper Snake River basin.

"This is a pretty big advancement for our understanding of snow," Woodruff said. "A lot of places are reliant on stream flow for drinking water, and we're starting to understand that process a little more."

Their research, "Recurrent Snowmelt Pattern Synthesis Using Principal Component Analysis of Multiyear Remotely Sensed Snow Cover," published in the journal Water Resources Research, was recently selected for recognition in a research spotlight article in the American Geophysical Union's online magazine, Eos, in fall 2019.
Silpa Subedi
Biological Engineering Senior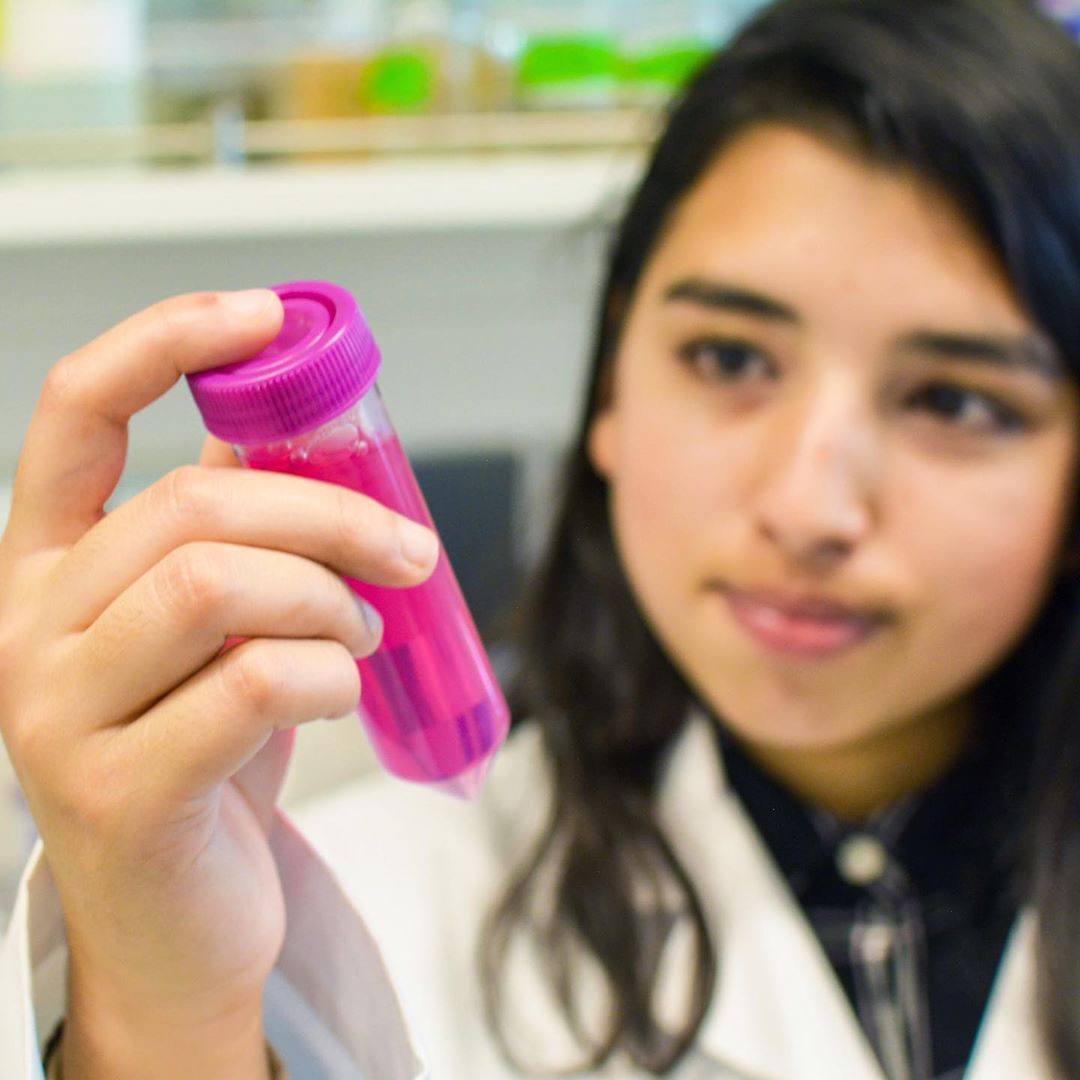 Biological engineering senior Silpa Subedi is spending her summer synthesizing an inexpensive nanoparticle that could help our immune systems better recognize cancer through gene delivery.

Working with professor and Department of Chemical and Biological Engineering chair Ching-An Peng, Subedi is investigating gene delivery capacity of these nanoparticles by preparing them in various chemical conditions to test their efficacy.

"Our own immune cells could recognize cancer cells in our bodies and fight them without harming the healthy cells," she said. "With the research going on in immunotherapy, I hope in the future we could develop a cancer treatment that is cost-efficient and accessible worldwide."

As an undergraduate, Subedi said her research has helped enrich her class work, even if the subjects don't directly overlap, and has provided clarity toward her true academic and career goals.

"Determining what kind of research you want to do forces you to think about what you are passionate about," she said. "As you engage more deeply in your research, you will soon realize what interests you and what you could do without. Research has helped many people, myself included, confirm their desire to go into medicine."

Subedi said funding from the U of I Summer Undergraduate Research Fellowship and our college's Durcan Scholar assistantship have helped make research possible over the summer and have contributed to her added experience writing grants and presenting at conferences.

After graduation in May 2021, Subedi said she plans to work in oncology research at a pharmaceutical and biotechnology company for a couple years before going to medical school.

Despite challenges added by COVID-19, our students are staying active through remote and on-campus internships and research this summer. Stay tuned for more stories on their achievements!