Cybersecurity Awareness Month: Andrew Miles
Andrew Miles '15, '17
Current Doctoral Student, Electrical Engineering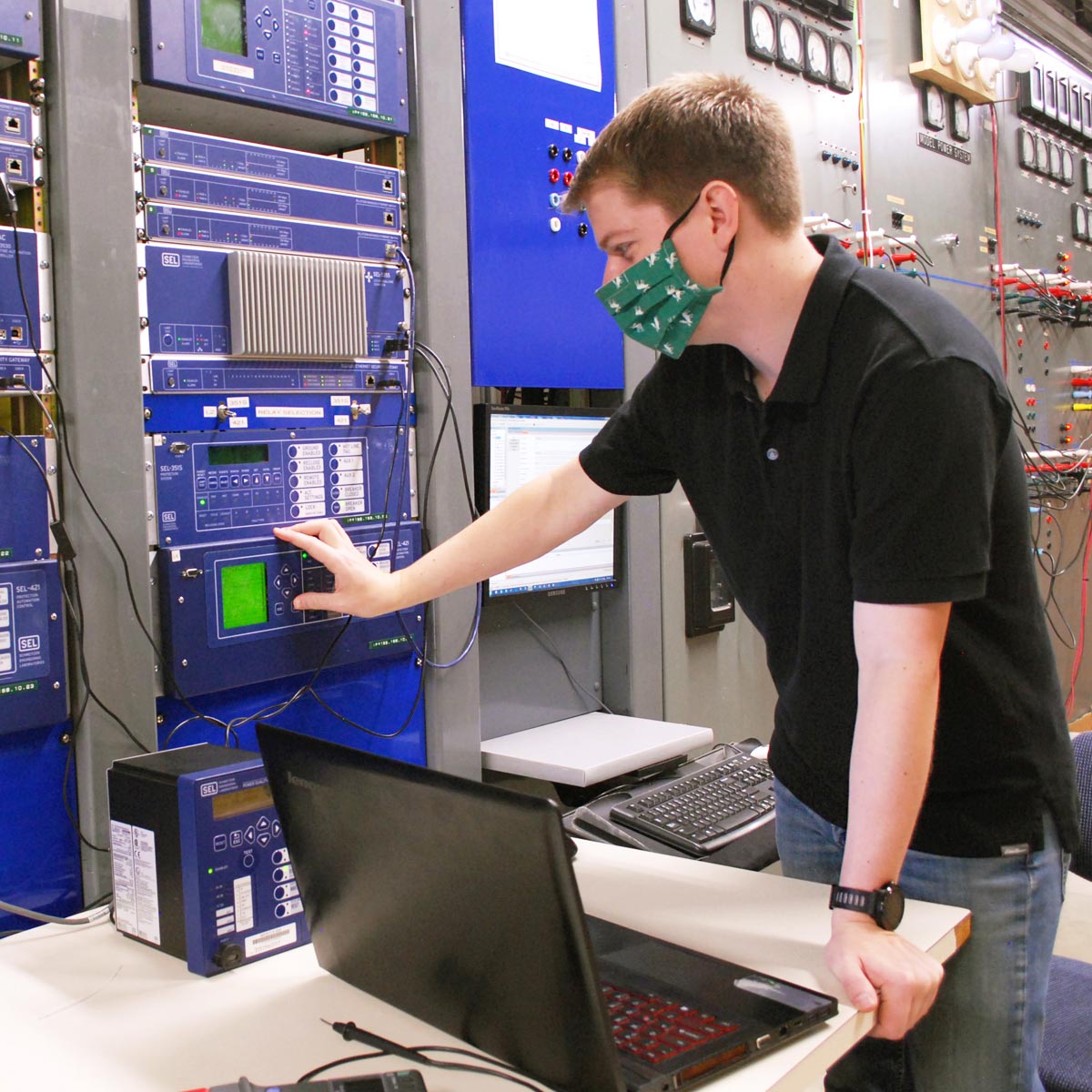 For University of Idaho College of Engineering doctoral student Andrew Miles, cybersecurity is about solving complex puzzles to identify bad data.

"People think cybersecurity is just computer programming, but it also involves a lot of critical thinking," Miles said. "There is always a mind behind cybersecurity and cyber-attacks, which makes for an interesting puzzle to solve."

Miles' research focuses on power system resiliency – or the ability of a power system to handle everything from cyber-attacks to disturbances such as downed power lines and operation challenges presented by natural causes.

"Power systems are always evolving, and there is now a bridge between the cyber and physical world," he said. "Much more of a power system, like those that run our electricity grids, have moved to a networked system instead of strictly being hardwired in electro-mechanical controls."

Miles uses estimation techniques to determine the state of a power system. Having a better understanding of how a power system operates normally makes cyber-attacks – or bad data that could knock the system off course – easier to identify. By creating a mathematical model, this bad data can be removed to protect the system.

The Juneau, Alaska, native has spent his entire academic career with U of I, earning his bachelor's in electrical engineering in 2015 and his master's in 2017. He is now in the third year of his doctoral program, having returned to U of I after working in industry.

"With an excellent program and amazing professors, the College of Engineering has provided me with countless opportunities," Miles said. "Its strong ties to industry leaders create a very enriched program where we can learn not just theory, but also practice application before we graduate."

A current intern with global power systems protection leader Schweitzer Engineering Laboratories, Miles works alongside lead engineers to model and simulate power protection functions.