Alumni Awards for Excellence 2020
The Alumni Award for Excellence program recognizes the University of Idaho's distinguished scholars who have achieved outstanding academic success and have demonstrated career and professional preparation, and campus and community leadership and involvement.

Senior awardees also select a faculty member to be recognized. This faculty member can be their nominator or a mentor.
About the Award Recipients
---
Adriana Bryant
Senior, Chemical Engineering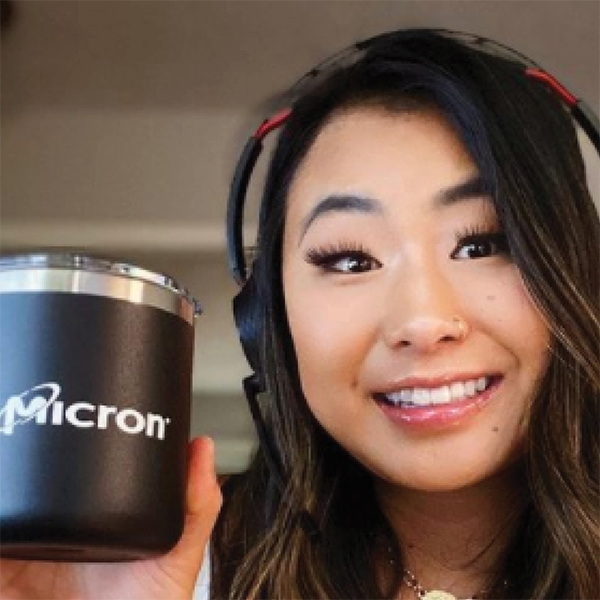 Hometown: Boise, ID

"Engineering isn't about being the best at math and science. You have to show people that you are determined and want to do a good job. My classmates and the comradery from faculty at U of I have been a huge component for how I've succeeded so far," – Adriana Bryant, chemical engineering senior.

Congrats to Adriana Bryant on her recent Alumni Award for Excellence!

Her Senior Capstone Design Program team recently submitted their project to NASA's Student Payload Opportunity with Citizen Science program. The project aims to further human space travel by developing an experiment to address bacteria resistance research at the International Space Station.

A development engineer intern for Micron Technology in summer 2020, Bryant analyzed trends of process parameters and performed experiments at one of the Boise site's fabrication facilities to achieve better overall product quality.

"Learning the software, understanding the process to operate and shut down tools, and the automation system that facilitates this, was a huge learning curve when working in industry," she said. "All of the theory you learn in class is a great foundation but does not teach you the logistics of doing the job in industry."

As a sophomore, Bryant interned with Tokyo Electron America in Hillsboro, Oregon as a process technician, developing optimal process parameters for an atomic layer deposition film.

"As a sophomore, this was a great insight into industry and gave me valuable insight of how a degree in chemical engineering could be applied," she said.

A member of Pi Beta Phi fraternity for women, Bryant has served as Vice President of Member Development, interim Chapter President and is currently serving as the Director of Leadership. She has won the Margaret Kinyon Award every semester since fall 2017 for having the highest GPA in her member class.

She is also a member of the College of Engineering Ambassador Program, participating in outreach events with K-12 students and helping prospective students and their families learn more about life at U of I.

"Adriana is a very bright and a perceptive individual," said chemical engineering professor Wudneh Admassu. "Ethical in her work, and a trustworthy person, I find her to be creative, intelligent and hardworking student."

After graduation in spring 2021, she plans to attend graduate school focusing on engineering with environmental sustainability applications.

Eric Mulligan
Senior, Civil Engineering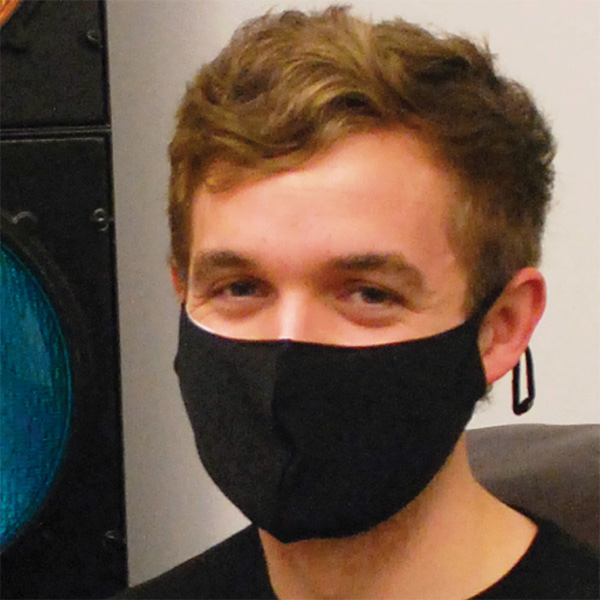 Hometown: Liberty Lake, Wash.

Congrats to civil engineering senior Eric Mulligan on his recent Alumni Award for Excellence!

A National Merit Scholar, Mulligan will graduate in spring 2020 with a job at national engineering firm Kimley-Horn working as an analyst in transportation engineering.

"Transportation is so ubiquitous, and there's always something people wish could be improved about it," he said. "Working in this field, I get a chance to impact the greatest number of people."

An undergraduate researcher for the National Institute for Advanced Transportation Technology (NIATT), Mulligan spent last summer 2020 designing and administering a survey to those living near the Trail of the Coeur d'Alenes along the Idaho panhandle to examine how often people use the trail and how important it is to the community.

In addition to his engineering interests, Mulligan is actively involved with the Lionel Hampton School of Music. He has played the clarinet since sixth grade and is a member of the U of I Wind Ensemble. He is also a DJ for U of I's student-run radio station KUOI.

"Allowing yourself time away from what you're doing, whatever your major is, is important," he said. "I like music, and I like sharing with others."

Mulligan is also a member of the Department of Civil and Environmental Engineering Ambassador Team, which participates in outreach events to engage K-12 students in STEM education.

"Eric has consistently demonstrated a passion to help others and a commitment to ensuring that his leadership will positively reflect on both our department and college," said civil engineering associate professor Kevin Chang, who is also Mulligan's faculty advisor.

Jett Murray
Senior, Biological Engineering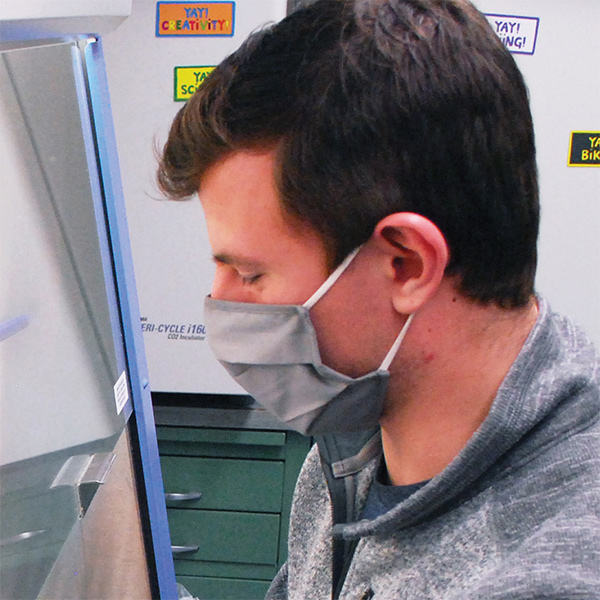 Hometown: Preston, Idaho

"As a biological engineer, I have to toolset to identify problems in healthcare and will be better able to advance medicine as a physician." – Jett Murray, senior biological engineering major

Congrats to biological engineering senior Jett Murray on his recent Alumni Award for Excellence!

After graduation this spring, Murray will be part of the fourth class to enter the Idaho College of Osteopathic Medicine, a private medical school in Meridian, Idaho.

A 2019 Beckman Scholar, Murray earned $21,000 toward his research to explore how cell-signaling molecule beta-catenin impacts a stem cell's ability to become tenogenic, or having the ability to develop into tendon tissue.

In less than two years, Murray has co-authored and published several peer-reviewed articles and attended a number of national conference presentations. Murray currently has two additional publications in the works.

"His tangible excitement for exploring the unknown and personal motivation to advance scientific knowledge has no equal," said biological engineering Assistant Professor Nathan Schiele, Murray's research advisor.

There are more than 16 million reported tendon injuries in the U.S. each year. Over the past 30 years, research has focused on developing engineered tissue replacements and regenerative therapies using stem cells. But limited understanding of the fundamental biology behind these fibrous cords, including how they develop and the factors that regulate stem cells to become tendon tissue, referred to as tenogenic differentiation, continue to challenge the advancement of this research.

Silpa Subedi
Senior, Biological Engineering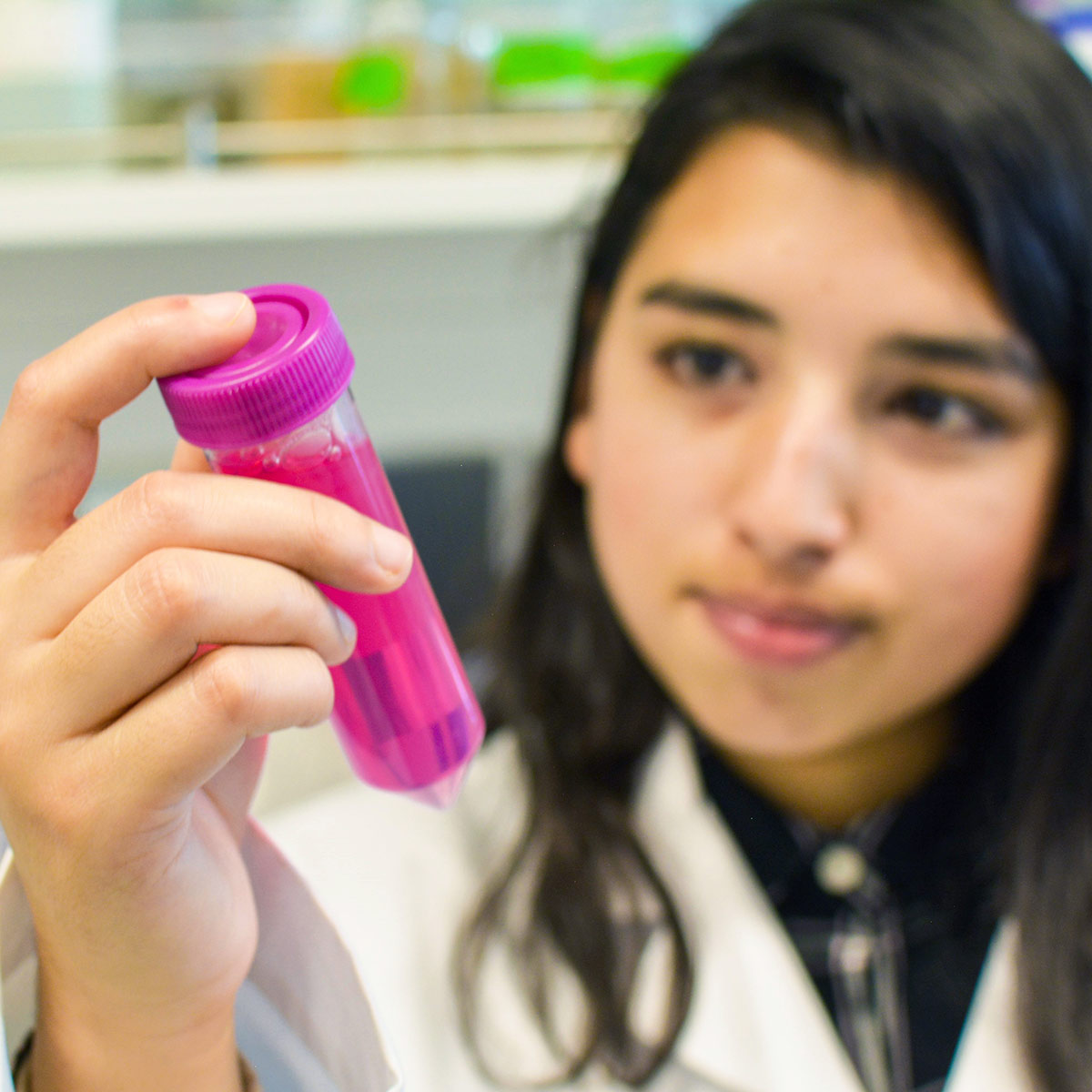 Hometown: Nepal

Congrats to biological engineering senior Silpa Subedi on her recent Alumni Award for Excellence!

Subedi began her research in 2019, using an inexpensive nanoparticle to help our immune systems better recognize cancer cells and fight against them. Subedi is testing the gene delivery, or ability to introduce genetic material into a cell, of these nanoparticles by preparing them in various chemical conditions to test their efficacy.

In addition to her research funding awards, being U of I Summer Undergraduate Research Fellow and Durcan Scholar, Subedi volunteers with the International Program's Office to help new international students during orientation, sharing her Nepali culture with our community.

"Silpa's perpetual positive attitude, eagerness to engage and support others, and constant pursuit of excellence in all she does make her an exception ambassador for the University of Idaho," Said Dana Brolley, director of the U of I International Programs Office. "Our university and wider community are made richer by her presence."

After graduation in May 2021, Subedi said she plans to work in oncology research at a pharmaceutical and biotechnology company for a couple years before going to medical school.