Cybersecurity Awareness Month: Osama Al Qahtani
Osama Al Qahtani
Doctoral Student, Computer Science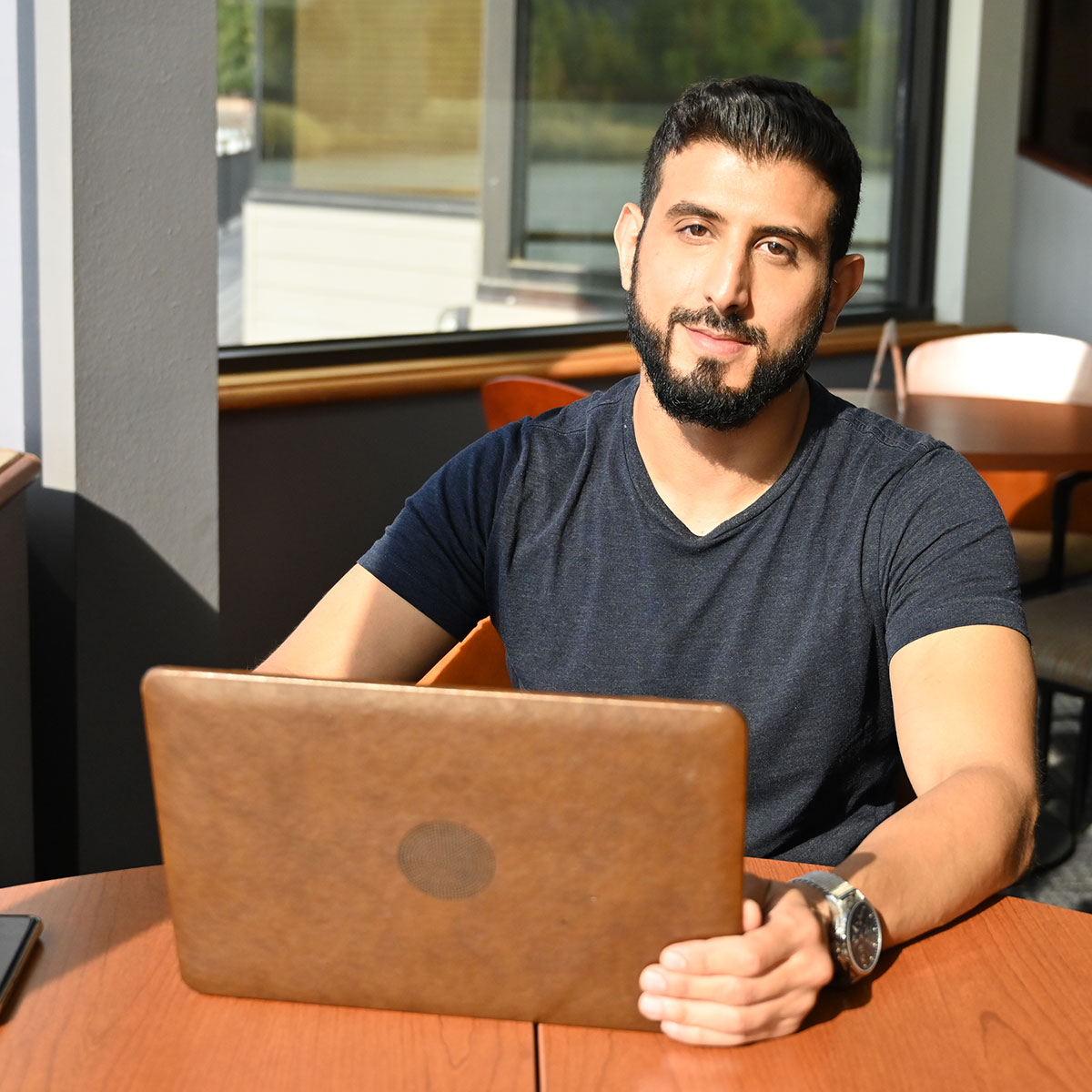 Vehicle crashes killed an estimated 36,120 people in the U.S. last year, according to the National Highway Traffic Safety Administration (NHTSA).

With human error accounting for 94% of crashes, researchers at University of Idaho look to communication between cars themselves to make the difference.

"I'm intrigued by cyber research related to highway intelligence because ultimately, it's about saving lives," said Osama Al Qahtani, U of I College of Engineering doctoral student.

A Saudi Arabia native, Al Qahtani chose Idaho after seeking out university faculty with his same research interests.

"U of I offers great educational value," said Al Qahtani. "The computer science department has several professors with phenomenal backgrounds."

Al Qahtani's major professor, Frederick Sheldon, Ph.D., worked in highway and vehicle research with the Minnesota Department of Transportation and Mercedes Benz.

"Mercedes Benz is the leader in safety," said Sheldon. "You can't have safety without security."

Sheldon's U of I research team is called Ensamble, the Spanish word for assemble. Along with safety improvements, Ensamble's work could also have economic impact. NHSTA studies show crashes account for several hundred billion dollars in losses each year. In 2010, that figure worked out to $784 in economic costs for every person in the U.S.

To reduce crashes, Al Qahtani wants to enhance reliability in the vehicular ad hoc network (VANET), a cyber system enabling intervehicle and roadside communication. He set out to uncover challenges IT would face when trying to improve traffic safety and found himself in a broadcast storm.

"When a warning message has to be spread throughout vehicles, many packet collisions occur on the wireless medium," said Al Qahtani. "I started researching ways to prevent these broadcast storms, which led me to the use of vehicle clusters and a scheme to merge such clusters."

Simulations for their studies present a challenge, but with the pace of transportation changes and lives on the line, it's a challenge Al Qahtani and Sheldon are happy to tackle.

"We hope to make the world a better, safer and more secure place," said Sheldon.