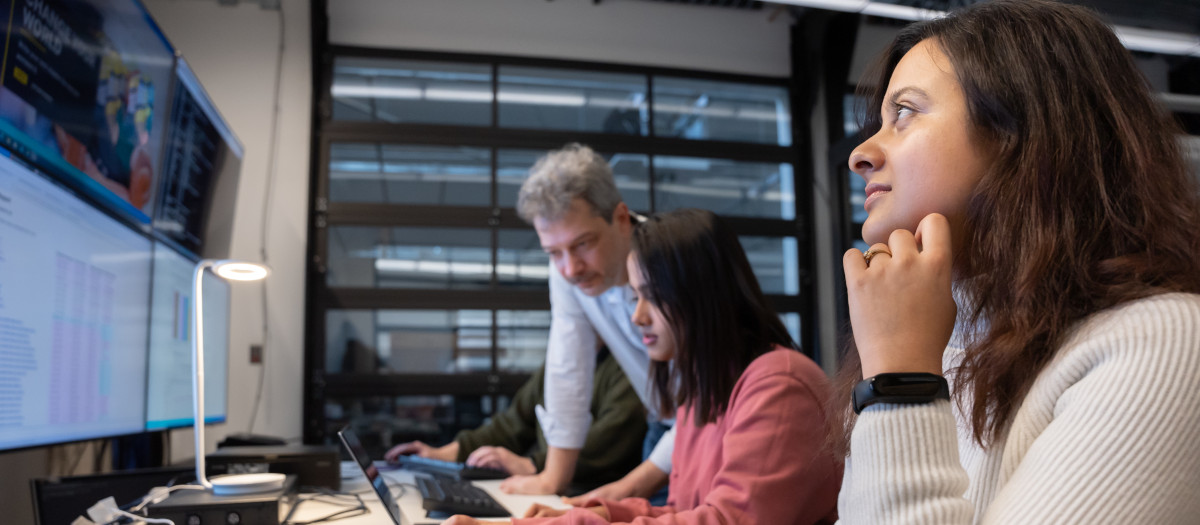 Cybersecurity: We're Ready for What's Next
Leading Cybersecurity in the Northwest for Three Decades
Answering Idaho Governor Brad Little's recent Cybersecurity Task Force recommendations to increase investments for cybersecurity professionals in workforce and education, the U of I Center for Secure and Dependable Systems has maintained its status as a National Science Foundation Cybercorps: Scholarship for Service Program participant for over 20 years, securing more than $20 million in total funding to train students to work at the highest levels of government. Since 2001, over 110 students have graduated from the program.
SFS participants are assigned to a faculty-led research project investigating cybersecurity and cyber defense issues. Undergraduate students earn a $27,000 annual stipend, and graduate students earn $34,000. Additional support funds are available to help offset student health insurance, professional development and books.
Train With Expert Faculty
Students receive 1-on-1 mentorship from nationally and internationally recognized professional faculty with Ph.D.s in the field of cybersecurity, with expertise in power engineering, information assurance, industrial control systems and transportation. U of I Distinguished Professors Jim Alves-Foss, Ph.D. and Brian Johnson, Ph.D., P.E. lead the cybersecurity program.
Through partnerships with leading industry, including global power systems protection leader Schweitzer Engineering Laboratories (SEL), Idaho National Laboratory, Idaho Power, POWER Engineers and Avista, the U of I College of Engineering has developed a network of state-of-the-art equipment, labs and resources to give undergraduate students opportunities for lab exploration and undergraduate research aimed at strengthening cybersecurity and developing inherently cyber-secure industrial control systems.
Students have access to a Real Time Digital Simulator (RTDS) capable of simulating any modern high voltage power grid configuration. The College of Engineering is one of a few nationwide to offer this equipment to its students.

The RTDS Lab on the Moscow campus is also connected to a local control hub in the Integrated Research and Innovation Center, allowing students to mimic control operations and simulate what a cyberattack might look like as it occurs.
University of Idaho Named Academic Lead for DOD Cybersecurity Consortium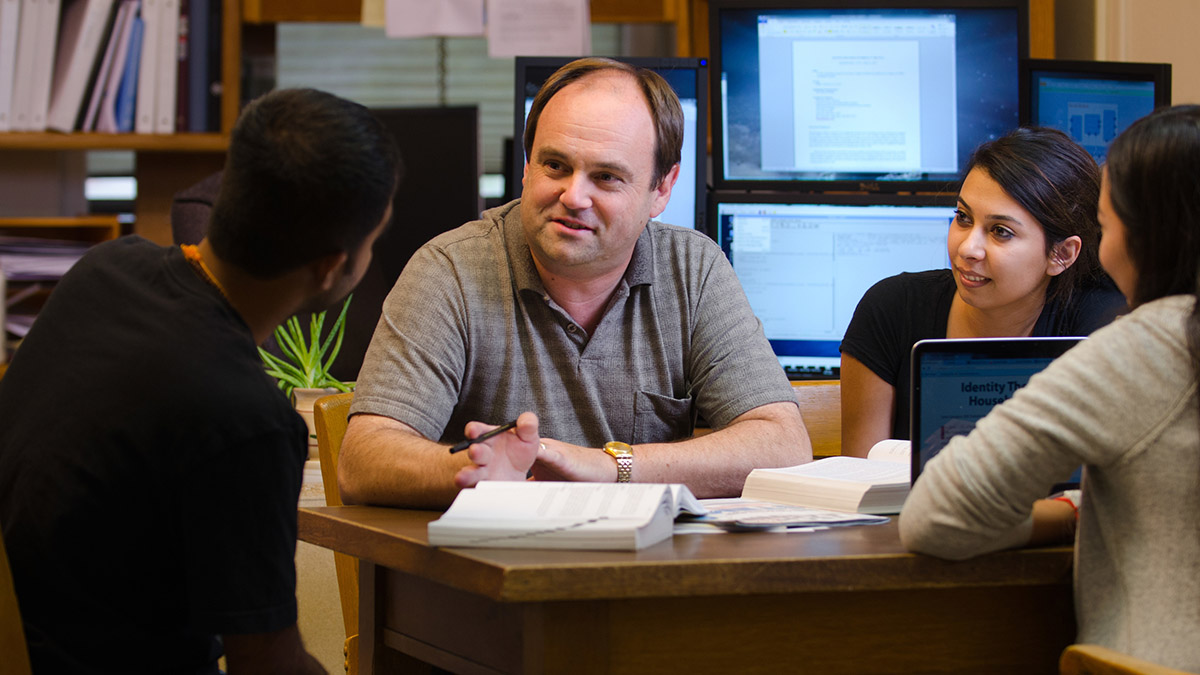 The University of Idaho Center for Secure and Dependable Systems (CSDS) was recently appointed academic support center lead, representing community colleges and universities nationwide, for the newly launched Department of Defense University Consortium for Cybersecurity (UC2).
This is the second national positioning of U of I's cybersecurity work in the past month, expanding opportunities for students and faculty in Idaho and nationwide to engage in cybersecurity solutions needed in the highest levels of government.
Preparing High School Educators Across the Region
Cheers to our Idaho and Washington high school teachers who are now ready to train our next generation of cybersecurity professionals!
Educators across the region attended the University of Idaho's Cybersecurity and Privacy and Computational Thinking and Problem Solving trainings in Boise, Idaho Falls and Coeur d'Alene!
These discipline-specific workshops, led by U of I faculty Jim Alves-Foss, Terry Soule, Jia Song and Robert Heckendorn, certify high school educators to teach dual-credit cybersecurity and computer science classes in their schools this fall. Teachers received a stipend for completing the training thanks to sponsorship from the Idaho STEM Action Center.
Thanks to these educators, students can get ahead on course credits needed to pursue cybersecurity and computer science degrees and fill job openings that have grown 160% since 2015 in Idaho alone.