Wenzheng College of Soochow University Electrical Engineering Exchange Program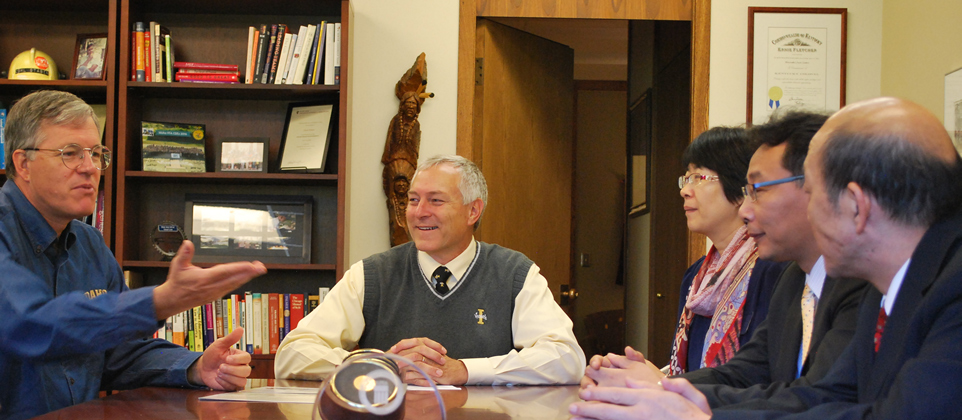 In 2013 discussions began between University of Idaho College of Engineering and Wenzheng College of Soochow University (WCSU), in Suzchou China to establish a joint 3+1 electrical engineering exchange program.
A proposal was designed by Dean Larry Stauffer, electrical and computer engineering faculty and administrators at WCSU to present to the Chinese Government to establish a joint program between the two universities. The program was approved by the Chinese government in the spring of 2013.
In June of 2014, Dean Stuaffer and U of I faculty visited WCSU to tour the WCSU campus and conduct several meetings key to planning out the details of the program.
WCSU is located in Suzchou, China's 10th largest city, and is home to several classical gardens collectively making up a UNESCO World Heritage site, of which includes two of China's most famous gardens, the Humble Administrator's Garden and the Lingering Garden.
In September 2014 a delegation from Soochow University visited Moscow where they met President Staben and signed a memo of understanding between the two universities. The program officially began Oct. 10, 2014 to coincide with the beginning of WCSU's academic calendar.
The College of Engineering hired clinical assistant professor Feng Li in electrical and computer engineering to serve as the primary contact for the program. A committee in the Department of Electrical and Computer Engineering that includes professors Karen Frenzel, Brian Johnson, and Feng Li administers the program and advises students. Li traveled to Suzchou this past summer to spend time advising students for the 2015-16 academic year.
Program Contacts
Feng Li
Program Advisor
Clinical Assistant Professor
fengli@uidaho.edu
208-885-7571
Moshen Guizani
Chair of the Department of Electrical and Computer Engineering
info@ece.uidaho.edu
208-885-6554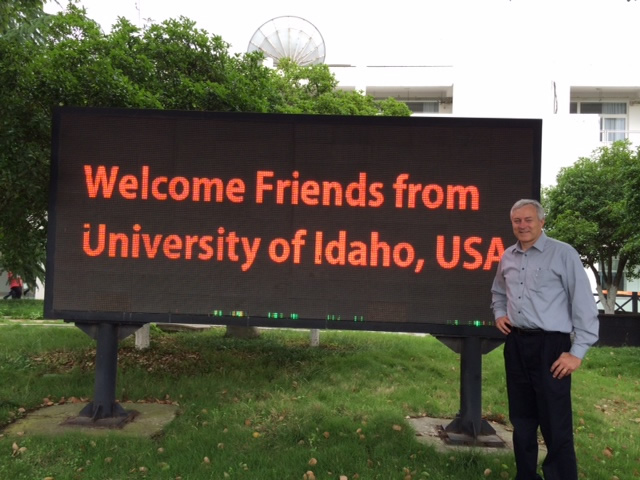 WCSU enrolls approximately 10,000 students and is a branch of Soochow University founded in 1900. The inaugural U of I-WCSU class enrolled 77 students. WCSU students spend their first three years studying U of I curriculum in Suzchou and the fourth year at the U of I in Moscow, hence 3+1. One distinct aspect of the program is that U of I-WCSU students use the same curriculum and text books as students on the Moscow campus and all classes are taught in English, making the credit transfer process seamless.
In addition, U of I plans to send faculty to WCSU to teach classes and encourage Moscow students to study in Suzchou. There is also the anticipation that many WCSU undergraduates will continue their graduate education on the Moscow campus.
Dean Larry Stauffer and Mohsen Guizani, the chair of the Department of Electrical and Computer Engineering, attended WCSU's 2015-16 opening ceremonies or academic year convocation. Dean Stauffer and professor Guizani welcomed a new class of electrical engineering students into the U of I-WCSU program and visited with the program's second year students.
Most recently the U of I Vandals Men's Basketball team traveled to Suzchou to compete in the 2016 Atlas challenge and play in exhibition games against various Olympic national teams, including Lithuania, Macedonia and Iran. While in Suzchou the team met with several 3+1 electrical engineering students, toured the Soochow campus and even played a few pickup basketball games with WCSU students.
For additional information please contact department chair Moshen Guizani at 208-885-6554 or info@ece.uidaho.edu.