2014 Award Winners
Indrajit Charit, Associate Professor, Department of Chemical and Materials Engineering
Indrajit Charit is an associate professor with the Department of Chemical and Materials Engineering. He serves both the Materials Science & Engineering and Nuclear Engineering Programs. He joined the University of Idaho in 2007 after a postdoctoral stint at the North Carolina State University, Raleigh. He earned his doctoral degree in metallurgical engineering from the University of Missouri-Rolla in 2004. Since joining the University of Idaho, he has secured more than $1.8 million research/equipment funding from external funding agencies including the Department of Energy. His research emphasis has been on the development of correlations linking processing-microstructuremechanical properties in the field of nuclear and other energy materials. He so far graduated two doctorates students and five master's students. He is the author or co-author of 40 journal papers, 32 proceeding papers and one textbook. His scholarly work has been cited over 1000 times. He has organized 4 international symposia and has 54 oral presentations made in various conferences. He currently serves as the vice-chair of the Nuclear Materials Committee of the TMS. He is a licensed professional engineer in the State of Idaho.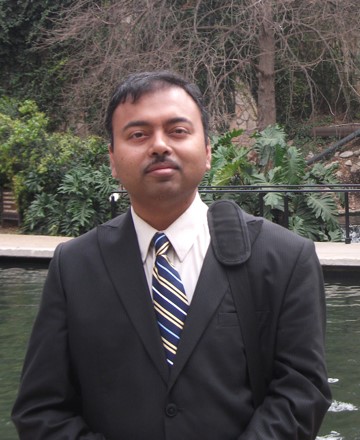 OUTSTANDING YOUNG FACULTY AWARD
Michael Lowry, Assistant Professor, Department of Civil & Environmental Engineering
Michael Lowry joined the Department of Civil & Environmental Engineering in 2009. He is an affiliate faculty member of the Bioregional Planning Program and affiliate researcher for the National Institute for Advanced Transportation Technology. His research focuses on capital investment decision-making and transportation planning for bicyclists and pedestrians. Through his research he has developed various GIS tools that engineers and planners can use to assess transportation opportunities for non-motorized travel. Lowry teaches courses related to transportation planning, statistics and economic analysis. He received his doctorate in civil and environmental engineering from the University of Washington and bachelor's and master's from Brigham Young University. He is a board member of Regional Public Transportation Incorporated, which operates SMART Transit in Moscow, Idaho. He is a member of the National Research Council Committee on Transportation Programming and Investment Decision-Making. Lowry is a licensed Professional Engineer and certified Professional Transportation Planner.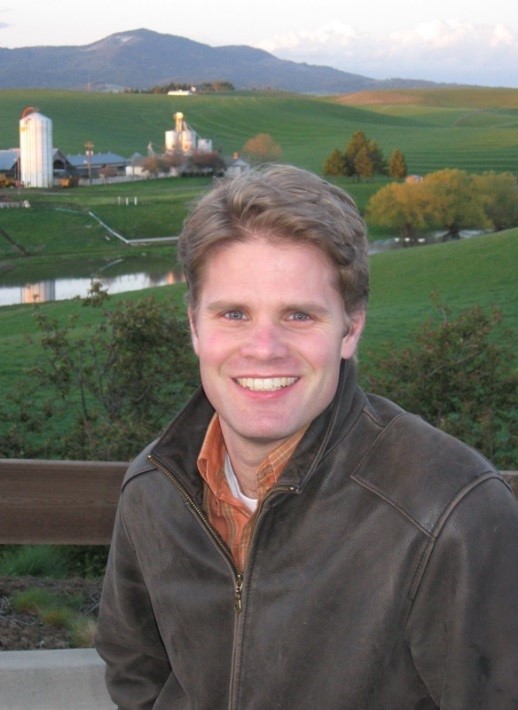 Jeff Kimberling, Broadcast Engineer, Engineering Outreach
Jeff Kimberling first graduated from the University of Idaho in 1985, obtaining a degree in communications with an emphasis in broadcasting. Kimberling had several part time jobs on campus while attending school, including a couple of semesters working evenings at Engineering Outreach. Back in those days, evenings were spent dubbing videotapes of classes.
Fully expecting to leave the area with his new bachelor's degree in communication, Kimberling instead found employment at the U of I, working various place such as KUID-TV, U of I Media Services and finally supervising event technical support at the Student Union. This evolved into more than 25 years of employment at the University of Idaho and a chance to earn a master's in Education Administration in 2000.
After spending a year working at the Art Institute of Seattle in 2006, Kimberling found himself back at the U of I and in 2009 found himself, once again, Engineering Outreach this time as a broadcast engineer. By then, the technology had changed quite a bit since the 1980's and the operation had expanded noticeably. In his spare time Kimberling enjoys bicycling, fishing and spending time with family.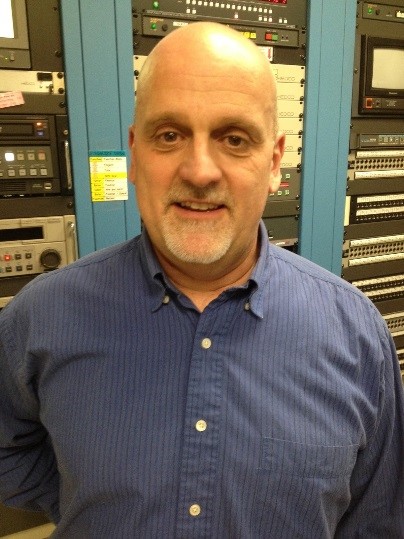 Angel Shears, Student Services Coordinator, Engineering Outreach
Angel Shears is the Student Services Coordinator for the Engineering Outreach (EO) program. She has worked at the University of Idaho for 13 years this past March. While working she obtained a bachelor's from Lewis Clark State College in Social Sciences with a minor in Political Science. At EO she works with faculty campus wide and other EO staff members to distribute course materials to students at a distance via the on-line platform. Her favorite part of the job is the many different people she works with on a daily basis. In her spare time she enjoys reading, camping, geocaching, quilting and watching her two boys play sports.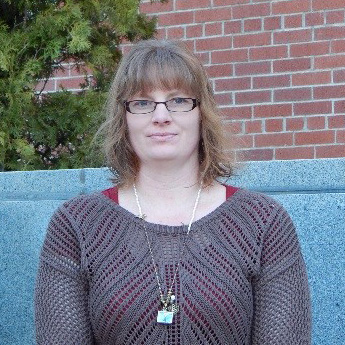 Molly Steiner, Department Manager, Mechanical Engineering
Molly Steiner graduated from the U of I with a BFA in Studio Art/Graphic Design in 2002. She began working for Mechanical Engineering in February 2003, and had worked for two years previous as part-time IH/work study in Electrical and Computer Engineering. Steiner lives in Troy with her husband, Curt, and her two kids, Abby and Michael. She used to enjoy knitting, cooking and baking, these days it's more Barbies, Lego and chicken nuggets!
OUTSTANDING GRADUATE STUDENT
Andrew T. Weakley, Chemical Engineering
Andy T. Weakley received his bachelor's and master's in chemical engineering from the University of Idaho in 2009 and 2011, respectively. Presently, Weakley is a Chemical and Materials Engineering doctorate candidate in professor D. Eric Aston's group and collaborates extensively with the department of Plant, Soil and Entomological Sciences. Current research includes suppressing heteroscedasticity using nonlinear transformations for the rapid prediction of glucosinolates as well as applying a novel wavelength elimination routine in tandem with PLS modeling to determine filter-adsorbed, α-quartz in mine dusts using near- and mid-infrared spectrometry, respectively. Interest areas include developing novel preprocessing algorithms to the background correction of vibrational spectra, optimizing predictor-wavelength selection in partial least-squares (PLS) regressions, and measuring the impact of prediction uncertainty on model selection in multivariate calibrations. Weakley has authored or coauthored seven peer-reviewed publications to date with an additional manuscript currently under review in Analytical and Bioanalytical Chemistry.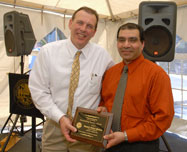 OUTSTANDING GRADUATE STUDENT PUBLICATION
Dumidu Wijayasekara
Dumidu Wijayasekara is a graduate student at the University of Idaho in Idaho Falls currently reading for his doctorate in Computer Science. He received his bachelor's in computer science from the University of Peradeniya, Sri Lanka in 2009. He is currently working as a research assistant at the University of Idaho. His fields of interest include fuzzy non-linear systems, data mining, machine learning, pattern recognition and immersive visualization techniques.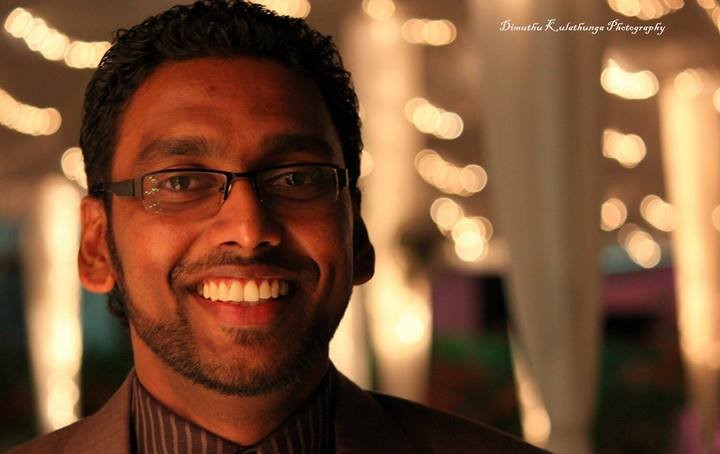 Mitch Bodmer, Computer Engineering
Mitch Bodmer is a senior computer engineering student at the University of Idaho with interests in digital systems and embedded design. During his time at the university he has worked with the Vandal Atmospheric Science Team as the Command and Data Handling Team Lead for three years, as well as contributing to two small satellites at NASA Ames. After graduation, Bodmer plans to go to work for Microsoft in the operating systems group in Redmond, Wash.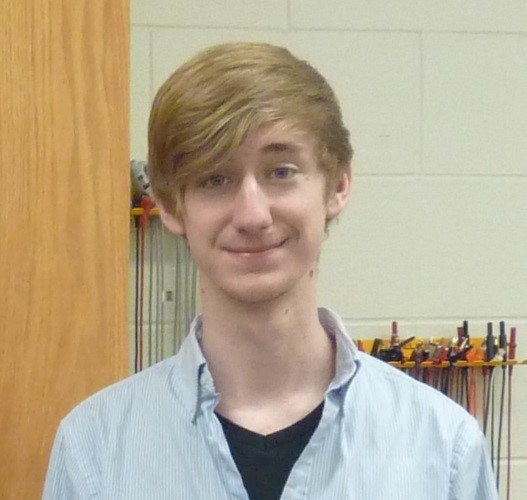 Ben Carleton, Chemical Engineering
Ben Carleton is a long-time resident of Idaho, raised in Coeur d'Alene. Carleton moved to Moscow with his wife to finish his bachelor's in chemical engineering. Carleton specializes in water and wastewater treatment, he works three internships and is an undergraduate researcher in an environmental laboratory. Carleton plans to go on to obtain his master's in chemical engineering after graduation. He would like to work on developing techniques for synthesizing bio-plastic from organic waste.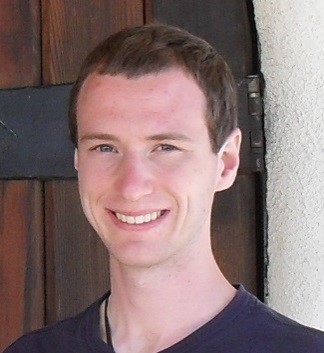 Bryant Charlo, Civil & Environmental Engineering
Bryant Charlo graduated from Lewiston Senior High School in 2010 and came to the University of Idaho to pursue a degree in civil engineering. He was drawn to civil engineering because of the wide range of knowledge required in any one project and to challenge himself throughout his career. After graduation in May 2014, he plans on working in the area of Water Resource Engineering for a consulting firm in the Northwest.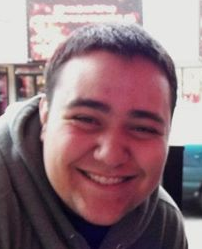 Levi Dawes, Biological and Agricultural Engineering
Levi Dawes grew up in Princeton, Idaho. He will be graduating with a bachelor's in biological and agricultural engineering under the eco-hydrological engineering option. His hobbies include hunting, fishing and snowboarding. Currently Dawes works for the University of Idaho's EcoHydrology Lab and Wildlife Habitat Nursery during the school year, while also working for Northwest Management Inc. during the summer. After graduation he plans to get a job working in the field of Hydrological Engineering, preferably to do restoration projects for salmon and steelhead.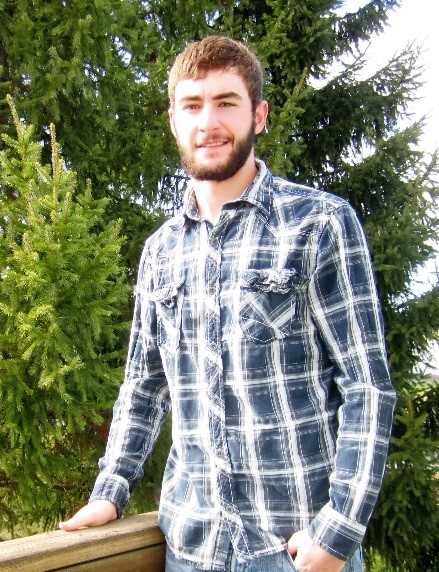 Stephen Goodwin, Mechanical Engineering
Stephen Goodwin is a mechanical engineering senior from Hayden, Idaho. In the past four years he has been involved in a number of activities at the University of Idaho such as the ASME Club, Vandal Atmospheric Science Team and MicroBaja Competition. In addition, he has served as a mentor in multiple lower division courses and the mechanical engineering machine shop. Outside of academic affairs, he enjoys hiking, playing ultimate frisbee, and relaxing with friends. After graduation, Goodwin plans on attending graduate school in the northwest to pursue studies in robotics and controls.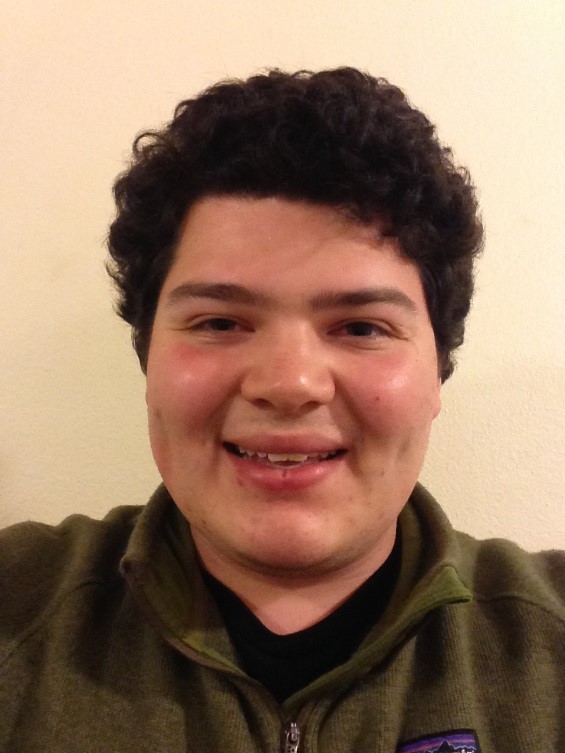 Jacob Grinestaff, Electrical Engineering
Jacob Grinestaff has studied electrical and computer engineering at the University of Idaho for four years, emphasizing in Microelectronic Fabrication and Design. He and his wife Hannah will move to Boise where he will begin work at Micron in mid-June in their DRAM Product Engineering Department. He loves biking, skiing and anything to do with the outdoors and is excited to pursue these activities alongside his professional development after graduation.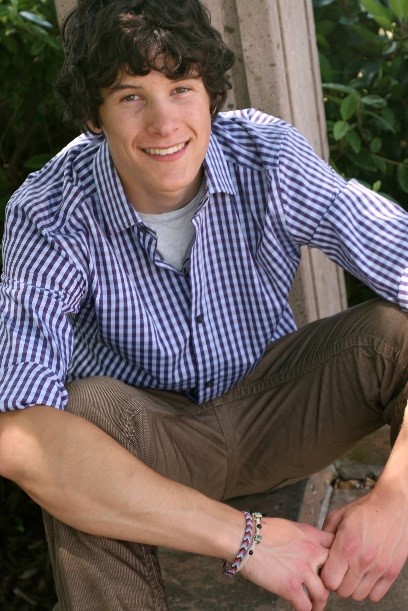 Quinn MacPherson, Materials Science & Engineering
Quinn MacPherson is from Deary, Idaho and will graduate from the University of Idaho with a dual major in applied physics and materials science and engineering. He plans to enter the physics doctorate program at Stanford University in the fall of 2014. MacPherson wants to thank the faculty, staff and fellow students of the Chemical and Materials Engineering Department and the Physics Department for their support and educational opportunities.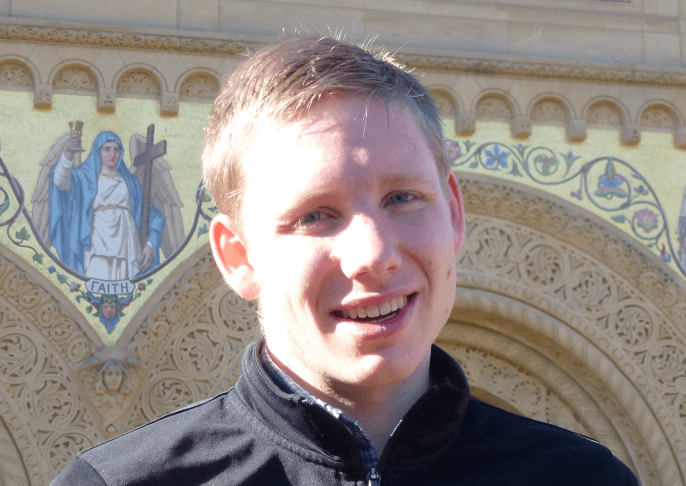 Nadine Morasci, Mechanical Engineering
Nadine Morasci grew up in Coeur d' Alene, Idaho, and has enjoyed working towards a degree in mechanical engineering where she has developed an interest in manufacturing. Outside of classes, she has been involved with U of I's ASME Chapter and has played piano for U of I Jazz Band III and the Horace Silver Jazz Combo. She has also volunteered as a judge for FIRST and FLL Robotics tournaments and as a Site Manager for the Lionel Hampton Jazz Festival for the past four years. Morasci has interned with GE Aviation in Yakima, Wash. for the past two summers and will continue to work for GE in various locations across the country as a part of the Operations Management Leadership Program after graduation.
Kathryn Nii, Industrial Technology
Kathryn Nii began her college career in 2009 and will graduate with a degree in Industrial Technology with an emphasis on Human Safety Performance. After graduation she plans on spending more time with her family and furthering her career with the Quality Assurance Department at Idaho National Laboratory.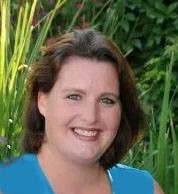 Ryan Sacksteder, Computer Science
Ryan Sacksteder is from a small town in Northern Idaho and will graduate this spring with bachelor's degrees in computer science and mathematics. In his spare time, Ryan enjoys playing a variety of sports such as ultimate frisbee, basketball and football. Sacksteder is also part of Cru, a campus ministry here at the University of Idaho. Postgraduation, Ryan will be working for Chief Architect (a 3D home design software company) in Coeur d'Alene, Idaho.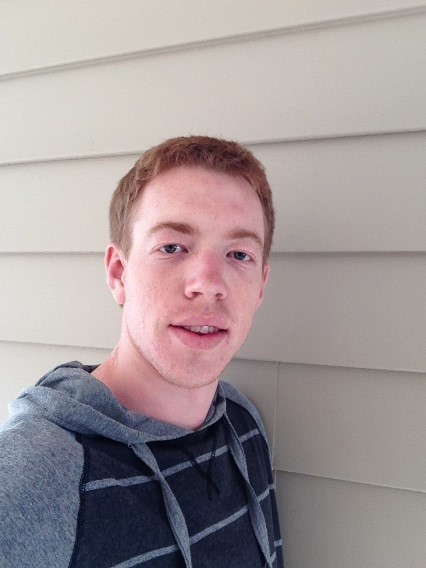 Sharon Strom, Biological and Agricultural Engineering
Sharon Strom is scheduled to graduate in biological and agricultural engineering in the environmental engineering option. She enjoys traveling and painting, as well as practicing yoga and is currently looking for her first job as an environmental engineer in training. After graduation Strom and her fiancé will be getting married in Spokane before heading off to Maui for the honeymoon. Eventually she hopes to be able to work in international engineering, specifically in the areas of water treatment and soil remediation.