CLASS Notes, November 13, 2019
Dear donors, alumni, colleagues and friends,
Two things consistently amaze me about the College of Letters, Arts and Social Sciences – the dedication of our alumni and their overwhelming generosity to our institution. Something in their experiences at the University of Idaho transformed them deeply, and they've never forgotten it. It could be a certain professor's mentorship, a professional experience, opportunity for service, study abroad, a scholarship, or some act of kindness that allowed them to advance their education and life beyond. And then, they give back. There's nothing transactional about it. Pure altruism and philanthropy motivate them. Last year alone, nearly 1,000 donors supported CLASS's programs and students. From all of us — the current faculty, staff and students — we thank you, the dedicated alumni and donors, for your amazing generosity and spirit. It makes such a difference in all of our lives and makes the University of Idaho a better place.
Most sincerely yours,
Sean M. Quinlan
Dean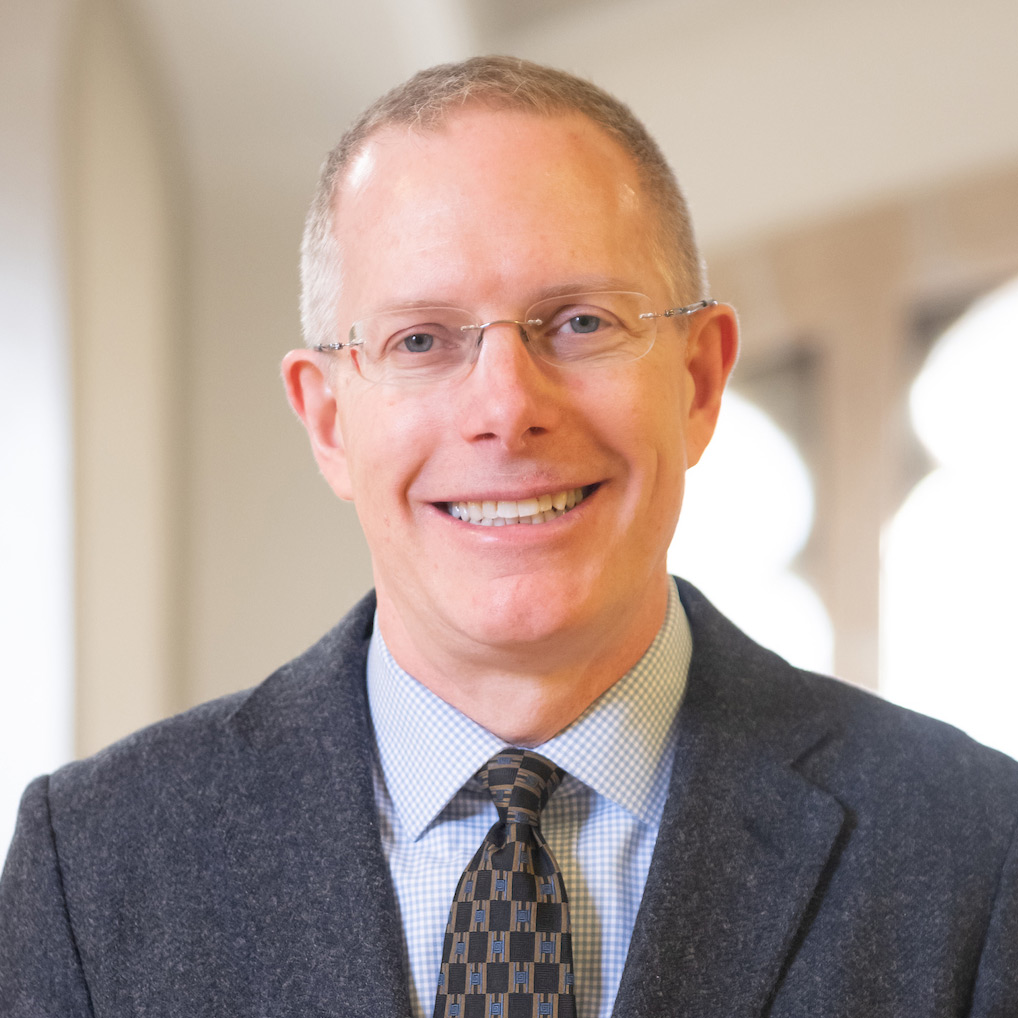 ---
Around the College
Students signing up for housing for fall 2020 have a new option to choose from – the CLASS Community, a new living option made exclusively for students in the College of Letters, Arts and Social Sciences. Residents will be able to explore what it is to think, create and act in the world through special academic, career and social experiences with students pursuing similar interests and living right next door. Learn more about the CLASS Community and see a room floor plan.
Follow the adventures of Jo, Meg, Beth and Amy March as they discover heartache, hope and love in "Little Women – The Musical" presented by the University of Idaho Department of Theatre Arts from Dec. 6 -15. Tickets are on sale now at BookPeople of Moscow or by calling the Department of Theatre Arts at 208-885-6465.
Assistant Professor of English Bal Krishna Sharma received a $5,000 University of Idaho Confucius Institute Faculty Fellows Small Grant to conduct research in language ecology in Nepal. Sharma will travel to Kathmandu over winter break to study the cultural and linguistic effects of China's Belt and Road Initiative in Nepal. This project is an extension of Sharma's continuing research on the spread and use of global languages and their impacts on the local linguistic ecology in Nepal. His initial findings will be presented at the annual conference of the American Association for Applied Linguistics in March 2020.
Catch up on all the latest news from our CLASSy faculty, students and staff on the CLASS News page.
---
Taking Criminology Across the Pond

The Westminster Magistrates' Court. A high-security psychiatric hospital that treats violent criminal offenders. The Metropolitan Police Department's counter-terrorism unit.
This list is far from the traditional "must-see" itinerary for tourists spending a week in England's capital city.
But, this is exactly how 15 University of Idaho criminology students – including Saydie Garcia – spent their spring break in March 2019.
"I had always wanted to go abroad, but I did not want to take a full semester," she said. "The Idaho Criminology Abroad program was a perfect match for me. We went so many places. I really enjoyed seeing the U.K. justice system in action."
---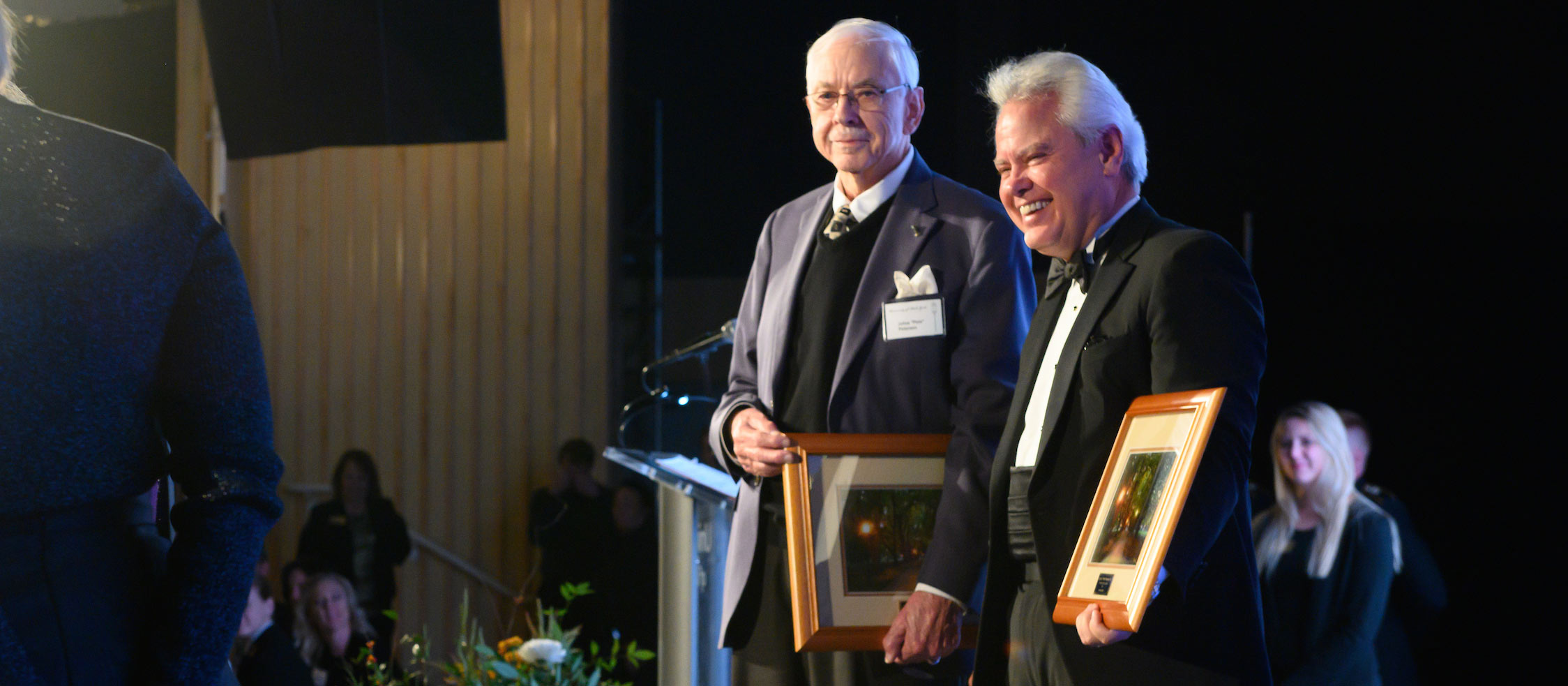 Julius "Pete" Peterson, a 1962 political science alumnus, is among the first group of donors to reach 50 years of cumulative giving to the University of Idaho. His donations grew from annual gifts of less than $100 to gifts that established endowed scholarships for students in the College of Letters, Arts and Social Sciences and College of Education, Health and Human Sciences.
For Peterson, like many others, establishing scholarships demonstrates appreciation for the education he received at the University of Idaho, both in and out of the classroom.
Peterson was very involved in campus life as a student at U of I. He was a member of the Lambda Chi Alpha Fraternity, Intercollegiate Knights, Borah Foundation Committee, Greek Caucus, Elections Commission and the NROTC. He also worked as a waiter at the Nobby Inn and was headwaiter at his fraternity.
Following graduation, he was commissioned ensign in the U.S. Navy and served during the Vietnam era. He attained the rank of lieutenant and received several medals, including the National Defense Service Medal, the Vietnam Service Medal with Bronze Star and the Vietnam Campaign Medal.
After earning his master's degree in secondary education from Stanford University, Peterson began a high school teaching career that would span 31 years.
Peterson, now an active retiree living in Meridian, Idaho, said he understands the increasing financial challenges facing first-generation college students and is passionate about ensuring the achievements of pupils at all levels of education. That's why he's committed to helping U of I students avoid amassing large student loan debts.
Thank you to Pete and the university's other Loyal Donors for their commitment to the University of Idaho!
---
Digging Up the Past | Archaeology in Moscow
Throughout September, students at Moscow High School and the University of Idaho dug into Palouse-area history with a public excavation at the site of one of the town's earliest settlements – on the high school grounds.
---
RSVP to the Davenport Holiday Dinner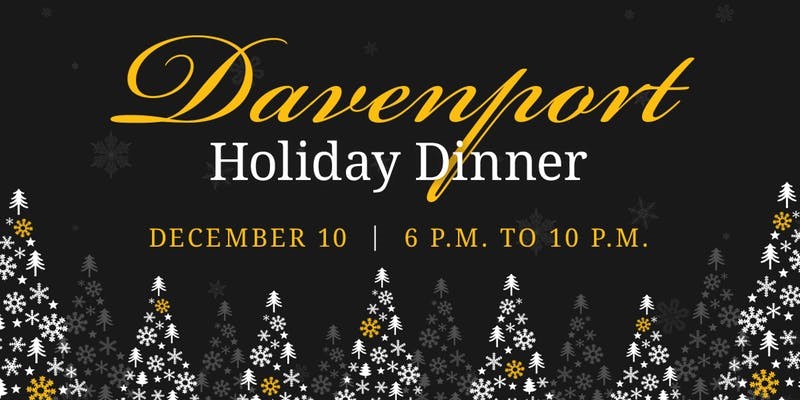 The holidays are approaching and so is the University of Idaho's annual Davenport Holiday Dinner. Join President C. Scott Green, Alumni Association Executive Director Kathy Barnard and Vandals from around the region for a festive evening on Tuesday, Dec. 10 from 6 – 10 p.m. at the Historic Davenport Hotel in Spokane. The night will feature music from the University of Idaho Vandaleers, as well as plenty of fun and holiday cheer. RSVP by Friday, Nov. 22 to save your seat to this night of holiday fun.
---
CLASS Notes Readership Survey
Get the content you want, the way you want it! Complete this short survey to help us improve CLASS Notes and better deliver the latest CLASS news to you. (Survey is now closed).
---
Dates & Deadlines
Nov. 15 – Jazz Bands & Jazz Choirs, 6:30 – 8:30 p.m., Administration Building Auditorium and livestreamed on the LHSOM Facebook page
Nov. 15 – Lionel Hampton Jazz Festival single concert tickets go on sale, 9 a.m. on Friday, Nov. 15.
Nov. 20 – Distinguished Visiting Writer: Luis Alberto Urrea Public Reading, 7 – 8 p.m., 1912 Center Great Room
Nov. 22 – Distinguished Visiting Writer: Luis Alberto Urrea Writer's Studio Conversation with Professor Kim Barnes, 2:30 – 3:30 p.m., Shoup Hall Pocket Playhouse
Nov. 28-29 – University of Idaho closed
Dec. 6 – 15 – Department of Theatre Arts' "Little Women – The Musical," various times, Hartung Theater
Dec. 7-9 – Opera: "Amahl and the Night Visitors," The Forge Theater and livestreamed on the LHSOM Facebook page. See dates and times on the calendar.
Dec. 10 – Davenport Holiday Dinner featuring the Vandaleers, 6 – 10 p.m., The Historic Davenport Hotel, Spokane
Dec. 13 – 30th Jazz Choirs Holiday Concert, 7 – 9 p.m., ASUI-Kibbie Activity Center and U of I Live
---