CLASS Notes, Summer 2022
Dear friends,
Summer vacation has arrived for students and faculty. It's been an incredible but challenging year as we've continued to navigate change and uncertainty in these times. We've celebrated multiple commencement ceremonies across the state, and the College of Letters, Arts and Social Sciences was proud to congratulate more than 350 graduates as proud Vandal alums. Our students have endured so much, and they have responded with endless grace and resilience. Our faculty and staff have been awe-inspiring, delivering a fantastic education under daunting circumstances. I hope you take some time to read the wonderful stories of our students and colleagues and all that they have accomplished the past year. I cannot thank you enough for supporting our college and the vital role that the liberal arts play in our university's life. It is genuinely humbling to serve as dean for such a dynamic and diverse college. I'm deeply grateful for your support.
Most respectfully yours,
Sean M. Quinlan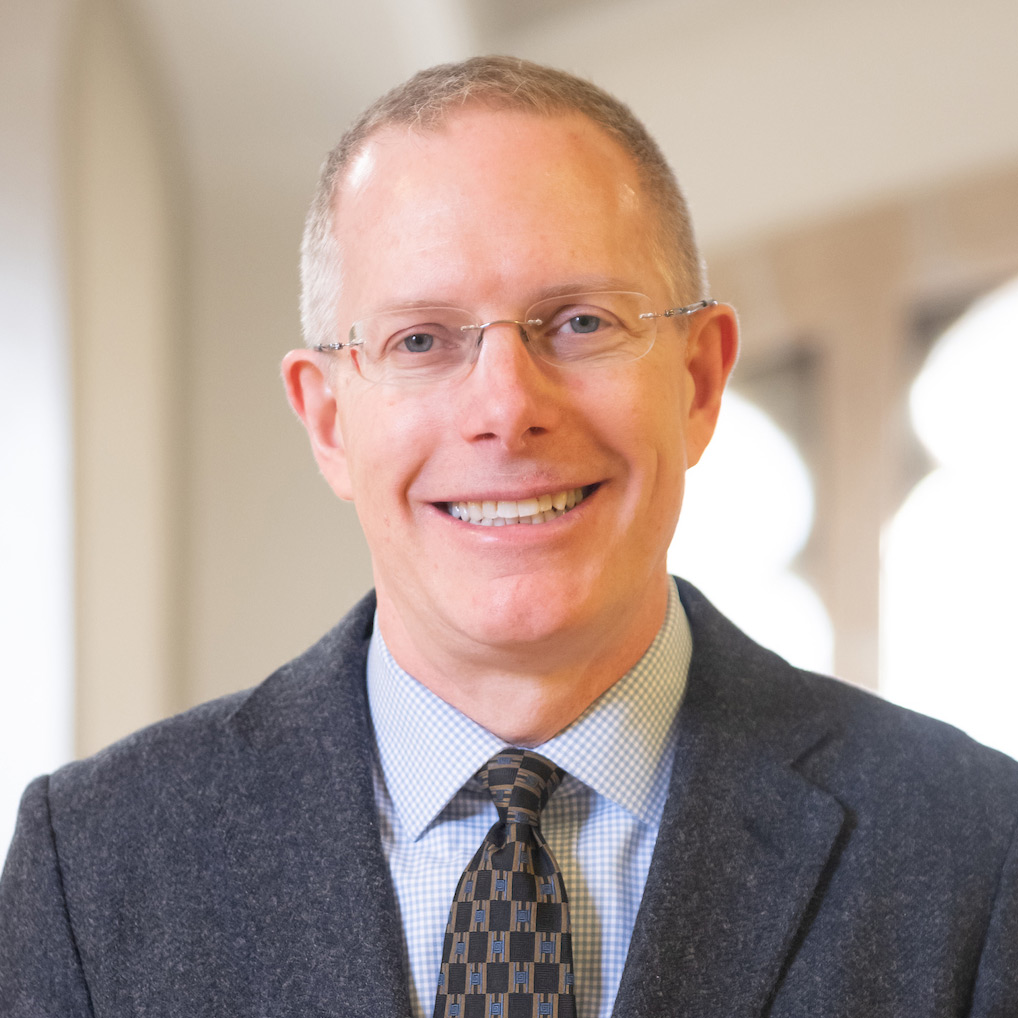 ---
Around the College
Student Accomplishments
Two University of Idaho students will receive critical language scholarships to study foreign languages overseas through the U.S. Department of State's Bureau of Educational and Cultural Affairs.
Natalie Mesplay, a graduating senior and Honors Program student from Boise majoring in international studies and history, will study Korean at the Chonham National University in Gangju, South Korea. Natalie was also the recipient of ASUI's Award for Excellence and served as a head delegate for the university's Model United Nations program. She served as the president for the Kiva Club, as a Martin-McClure ambassador and as a legislative public policy intern.
Brock Keller, a junior from Pocatello majoring in international studies and environmental studies, will take part in a Hindi language program at the American Institute of Indian Studies in Jaipur, India. Keller has spent time overseas as a student and volunteer in Central America, South America, Europe and Africa. He speaks French and Spanish fluently and is competent in Czech.
Archeology undergraduate student Sage Gardner was accepted into the Veterans Curation Program (VCP) in Augusta, Georgia. The nationally recognized program provides training for veterans in archaeological collections management. It was created to process at-risk archaeological collections belonging to the U.S. Army Corps of Engineers. Gardner will catalog and photograph artifacts, clean, scan and re-house existing photographs and documents, and gain a bridging experience from the military into the public sector.
Trevor Woodward, who graduated in Spring 2022 with a major in philosophy, won this year's Lindley Award. The award, established in 1962, is the highest a student in College of Letters, Arts and Social Sciences can receive. It is presented each year to the top graduating senior in CLASS who is deemed the most outstanding in scholarship and character. Woodward will attend Rutgers University, one of the top five philosophy programs in the English-speaking world, to pursue a Ph.D. in philosophy. Woodward chose Rutgers over programs at the Massachusetts Institute of Technology and Notre Dame University, to which he was also admitted.
Master's Creative Writing students Cady Favazzo, Crystal Cox and Courtney Lucas presented their poems written in response to the Saar Reflection Night in March, part of the Alison Saar exhibit at the Jordan Schnitzer Museum of Art WSU. The poems began during an interdisciplinary project involving graduate students in Professor Alexandra Teague and Professor Johanna Gosses' classes. Teague, English professor and Women's, Gender and Sexuality Studies co-director, read her poetry and spoke on an Unmake the Patriarchy of Your Mind panel at the national Association of Writers and Writing Programs Conference in Philadelphia in March.
Journalism major Teren Kowatsch earned first place in review writing at the Idaho Press Club's Best of 2021 awards in April in Boise. Zack Kellogg, who graduated with a degree in broadcasting and digital media, won first place for his sports news reporting about the Vandal women's basketball team. Advertising minor Eimile Darney earned first place in newspaper page design.
Journalism major Royce McCandless placed second in serious feature writing for his story about domestic violence during the pandemic, and journalism major Anteia McCollum placed second in light feature writing about Moscow Contemporary art gallery Executive Director Roger Rowley.
Journalism major Cody Roberts placed second in sports news reporting. Public relations major Carter Kolpitcke placed second in news column writing, while journalism major Sierra Pesnell and Amanda Johnston placed second in TV or radio public affairs programming. Broadcasting and digital media major John Webb placed second in TV or audio general news reporting for his story about COVID-19's impact on Wallace, Idaho. He also placed third in TV or radio public affairs programming. Angela Palermo, who graduated with a degree in journalism, placed third in photography.
Faculty and Staff News
Event Updates
The 2022 Borah Symposium is scheduled for Sept. 26-28 and will focus on the international protection of Human Rights. The symposium, which is free and open to the public, begins Sept. 26 with a panel discussion on Advocating for Human Rights in a Digital World. A full schedule for the symposium will be released in early fall.
---
News Without Natter
JAMM Propels Journalism Student to Market's Top News Network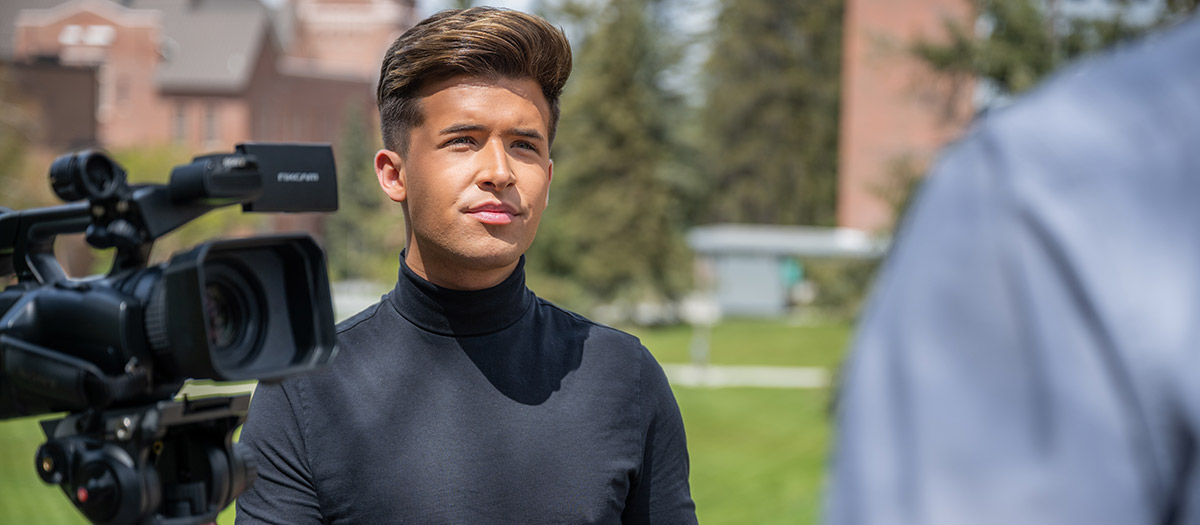 U of I journalism student John Webb started his career in high school, but the faculty at JAMM propelled him to become a professional.
Read more