Writers, Artists and Scientists
The Confluence Lab Tackles Environmental Issues
Lionel Hampton School of Music's Ruby Fulton wrote a musical score that encapsulated Idaho's Frank Church River of No Return Wilderness. When Teresa Cohn from the Department of Natural Resources and Society peeked at the sheet music, she found it beautiful but complex and alien.
"But then one of the pianists playing the score said, 'Wow, I've just never played a piece with such topography in it,'" Cohn said. "I looked at the notes and just thought, 'Gosh, it really does look like the landscape of the Frank.' The score was rugged. And you could hear the ruggedness in sound."
In the Confluence Lab, scholars in the humanities, arts, social sciences and sciences tackle Idaho environmental issues alongside community members. The collaboration began in 2019 and was co-founded by Cohn, alongside English faculty Associate Professor Erin James and Professor Jennifer Ladino. The Lab has since embarked on seven funded projects and has received about $700,000 in support.
"We came together to think about ways we can address and explore environmental issues in Idaho and in the region in more interdisciplinary, creative and community-based ways," Cohn said.
The team uses interdisciplinary approaches — especially related to storytelling, emotions and communication — to develop holistic approaches to complex environmental issues, such as public land use, wildfires, water, energy infrastructure and climate change.
'

Big Creek Rephotography Project'

Contrary to common belief, wilderness isn't static, unblemished by human hand and unchanging in the face of time. While policy has protected Idaho's Frank Church River of No Return Wilderness from many human impacts, researchers with the Confluence Lab are tracking how the Frank has transformed since its federal wilderness designation in 1980.

By combining science, music, interviews and film, the team is exploring the idea of change in wilderness. Master's student Micaela Petrini, now graduated and living in Moscow, worked with Cohn, a research associate professor and director of the Taylor Wilderness Research Station, to reshoot historic pictures of the Frank's Big Creek Drainage and interview stakeholders including landowners, outfitters and aviators.

"It's not just about the physical changes on this landscape that come from fire, for example, or its wilderness designation. We want to understand the value of that change to people," Petrini said. "People are part of this landscape; you can't separate the human and social impacts from the wilderness."

Scientists understand that wilderness isn't simply stagnant and a refuge for people to visit, Cohn said.

"Wilderness is tumultuous," she continued. "That level of change is critical to the kind of diversity we see in natural systems, but change is also interpreted in diverse ways by people who interact with the wilderness."
People are part of this landscape; you can't separate the human and social impacts from the wilderness. Micaela Petrini, CNR
Petrini found that the meaning of the Frank and its changes varied with the individual. Some people enjoy the sense of place they experienced visiting the Frank while others value the natural rejuvenation of the forest through fire or the historic use of the landscape.
After learning about the project, Fulton became inspired to create her musical representation of a changing Frank. The project allowed her to explore the intersection between science and art, which she said she found exciting. Her score was recorded by the icarus Quartet and will be combined with the stakeholder interviews and rephotography images in a final film produced by English's Ben James.
'Stories of Fire'
To help build better understanding of wildfire in the Gem State, the Confluence Lab is uniting the voices of people in Idaho through their stories of fire.
The "Stories of Fire" project, recently funded by the National Science Foundation, draws from the narrative voices of fire managers, firefighters, fire scientists and people affected by wildland fire. These stories will provide rich learning experiences for rural Idahoans in informal STEM — science, technology, engineering and math — learning environments.
Research shows that learning is enhanced through storytelling, which is often lacking in traditional communication between scientists and the public, Cohn said.
"When we listen to stories, we learn what it is like to experience fire first-hand," English's Erin James said.
The team, which includes fire ecologist Leda Kobziar, will build a curriculum that incorporates interviews with "frontliners" who have first-hand experience with wildland fire, including the beneficial use of prescribed fire and the suppression and management of wildfire.
When we listen to stories, we learn what it is like to experience fire first-hand. Erin James, English
"The American West is rife with personal narratives of evacuation, smoke and disaster," Cohn said. "Yet, alongside these deep, dramatic events, fire scientists carry a quieter but no less important message that fire has always been part of the Western landscape, and many wildland fires play natural and beneficial roles."
The Confluence Lab team will provide workshops to train informal STEM educators, pilot summer programs and create a podcast based on their findings. Work will be supported by Environmental Science Program doctoral student Kayla Bordelon, Silverton, Oregon; and English master's students Michael Decker, Bonners Ferry, and Jack Kredell, Lemont, Pennsylvania.
"Enhanced knowledge about fire science and STEM can empower Idaho residents to conquer the challenges of living in a fire-prone region," Kobziar said.
Erin James
Professor of English Director, MA-English Co-Director, The Confluence Lab Affiliate Faculty, Environmental Science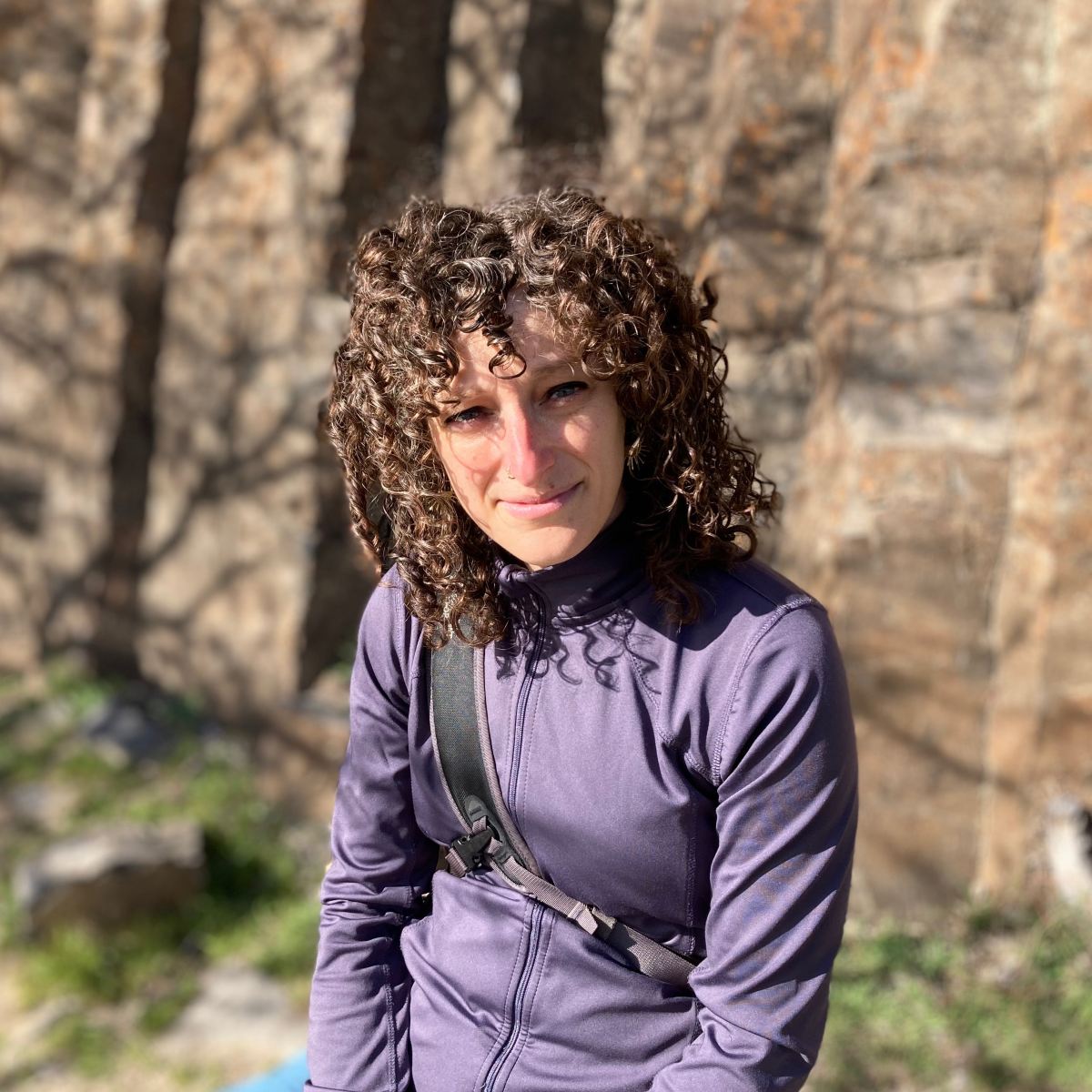 'Atlas of Fire'
James, Ladino and Cohn are partnering with Associate Professor Stacy Isenbarger in Art and Design to create a virtual "Atlas of Fire" that illustrates people's complex relationships with fire. In this context, a virtual atlas comprises maps, stories, images and other representations of data that bring insight to a specific issue.
A moment captured in a photograph tells us much more than just what's in its frame. Stacy Isenbarger, Art and Design
The "Stories of Fire: A Pacific Northwest Climate Justice Atlas" project will focus on the connections between fire, social justice, environmental justice and traditionally underrepresented communities, drawing on the environmental humanities to tell stories about the changing region.
"Wildfires highlight some of the social crises that we are facing," Ladino said. "By focusing on people's personal experiences with fire, we can better listen to a diversity of rural voices and address social justice issues like settler colonialism, environmental racism and socioeconomic inequities."
The "Atlas of Fire" is part of a three-year grant from the Andrew W. Mellon Foundation awarded to a collaborative team from U of I, University of Oregon and Whitman College. The atlas is one part of a larger suite of projects that address racial and climate justice issues in the Pacific Northwest.
In addition to a digital atlas incorporating geospatial technologies, the project will result in a traveling teaching toolkit, art exhibitions and storytelling workshops across the region.
To create the "Atlas of Fire," the team plans to incorporate GIS as well as a tool called photovoice, which invites community members to show and tell their own stories of fire using photography. The Confluence Lab will use the "Stories of Fire," Big Creek Rephotography and photovoice artifacts to spark conversations at the storytelling workshops.
"A moment captured in a photograph tells us much more than just what's in its frame. The rich experiences of those who take them will be threaded into the collection of these visual narratives," Isenbarger said.
The Northwest Knowledge Network will act as the "Atlas of Fire" repository, and the U of I Library's Center for Digital Inquiry and Learning will help the team develop and present data in accessible ways.
The two-year "Stories of Fire" project was funded by National Science Foundation award 2006101. The total project funding is $299,911, of which 100% is the federal share.
---
Article by Leigh Cooper, University Communications and Marketing.
Photos provided by University of Idaho Photographic Services and Teresa Cohn, College of Natural Resources.
Video by Michael Boren and Kara Billington, University Communications and Marketing, and Teresa Cohn, College of Natural Resources.
Published in January 2021.
Jennifer Ladino
Professor of English Co-Director, The Confluence Lab Core Faculty, Environmental Science