CLASS Notes, December 12, 2019
Dear alumni, friends, donors and colleagues,
Winter Commencement is upon us. The first half of the academic year is wrapping up, and a new round of graduates are boldly stepping out into the world. The 135 earning degrees this week will expand our CLASS alumni total to over 27,000 people. It's a large and dynamic family of Vandal alumni. We're proud of all our graduates. Obtaining a college degree is a significant accomplishment, a passport to the future. It's something a person carries with them always on their journey and will serve them throughout their careers and lives. Please help me in congratulating our newest group of alumni and cheering them on in their next steps.
Very truly yours,
Sean M. Quinlan
P.S. If you'd like to help out our new and future CLASS alumni, consider posting job openings from your workplace on Handshake, U of I's career management system.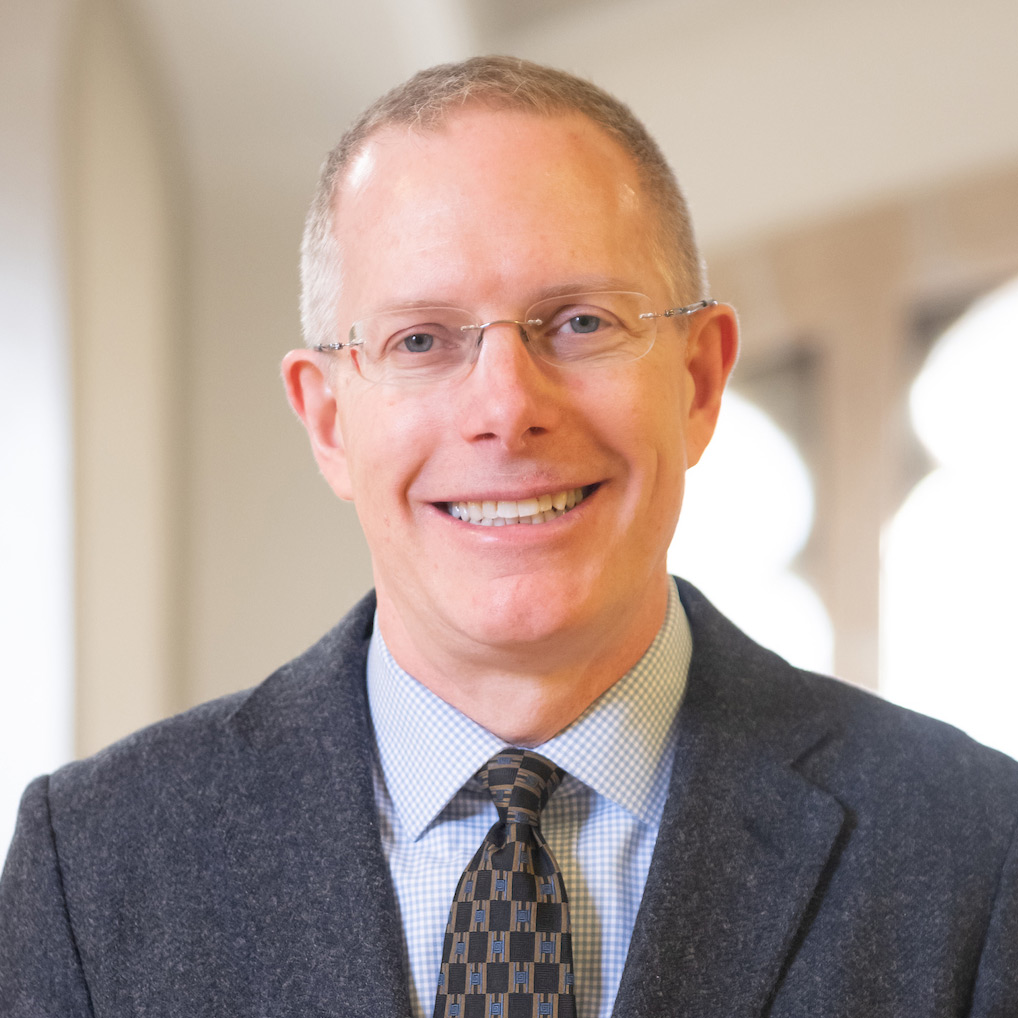 ---
Around the College
CLASSy Carl – the college's Elf on a Shelf – has returned! Be sure to check the CLASS Instagram and Facebook stories to see what he is up to each day.
On Friday, Dec. 20, IdahoPTV will air a 60-minute edited version of U of I's 2018 holiday concert, which will debut at 9 p.m. Mountain and Pacific times. The program will re-air on Dec. 21, 22 and 24 on IdahoPTV's Plus channel.
Porsche Burns, a senior majoring in psychology, and Traci Craig, professor in the Department of Psychology and Communication Studies, received a CLASS Undergraduate Collaborative Research Key Grant. Funding will allow Burns to travel to the Midwestern Psychological Association conference in May 2020 to present the findings of the pair's yearlong research titled "Juror Deliberation and Race."
Catch up on all the latest news from our CLASSy faculty, students and staff on the CLASS News page.
---
2019 Commencement Feature: A Tale of Two (Univer-) Cities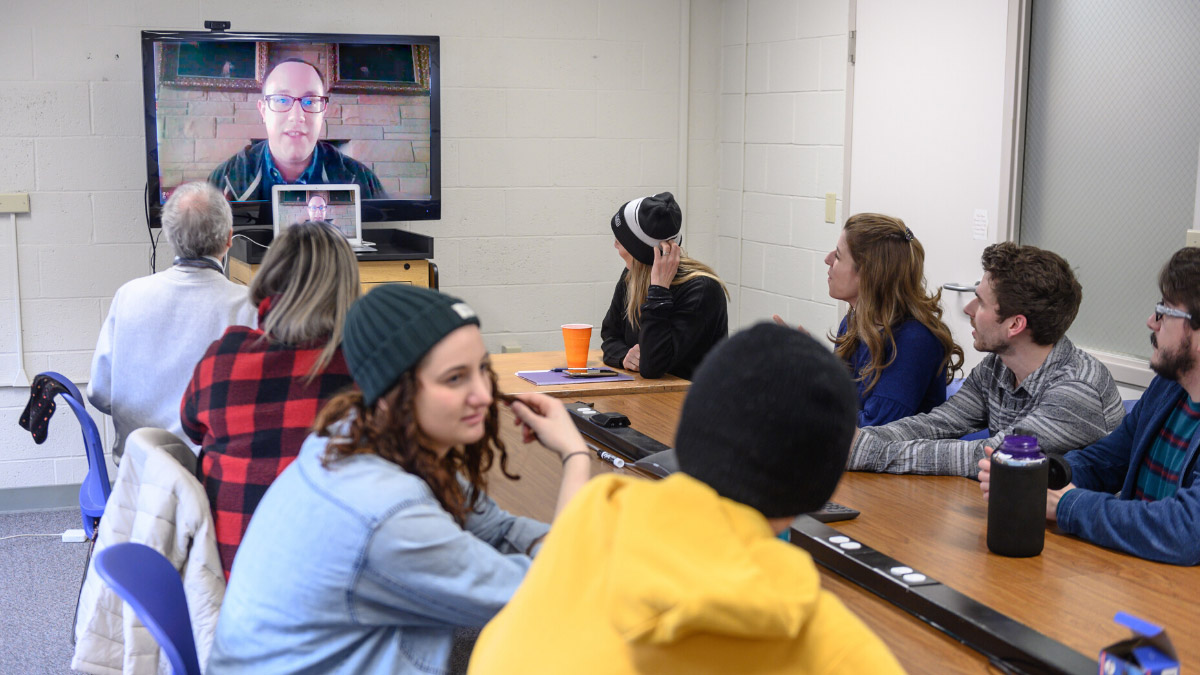 A simple conversation at a regional Kennedy Center American College Theatre Festival changed Geoffrey Arndt's career. The Illinois State University alumnus was working as the co-coordinator and VIP liaison for the regional festival, when he talked to David Lee-Painter, also an Illinois State alumnus there in his role as the national chair for the Kennedy Center program, about the University of Idaho's distance MFA program.
"I wanted to find a program to accommodate me not being a full-time student on campus," said Arndt, who teaches theatre and fine arts at Saint Patrick High School in Chicago. "It made so much sense to choose this program. What really sold it for me was working with other working professionals across the country."
Arndt completes his program in December 2019, earning his Master of Fine Arts in Theatre.
Read more about Arndt and the distance MFA program.
---
Found in Translation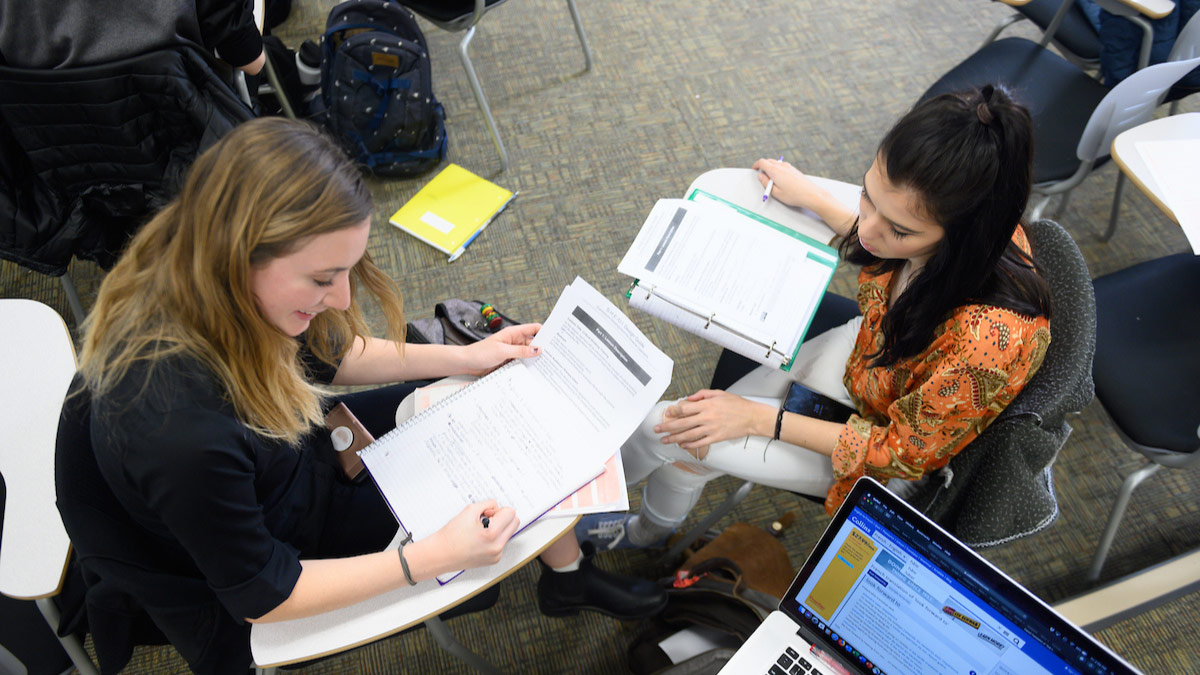 Students in the College of Letters, Arts and Social Sciences spent the semester in Sarah Nelson's French translation class translating educational materials from English in French to help educate girls in Togo, Africa. The materials will be used by S H E | Style Her Empowered, a non-profit founded by Payton McGriff '17 that creates educational and employment opportunities for women and girls in Togo.
Read more and see pictures from the project.
---
U of I Opera Production of 'Albert Herring' Places Third in the Nation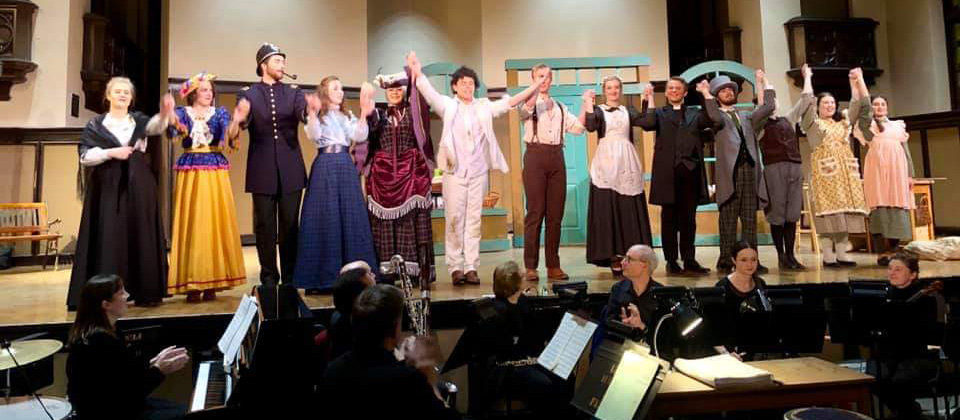 The University of Idaho Opera Workshop's spring 2019 production of "Albert Herring" placed third in the nation in the National Opera Association's Annual Opera Production Competition. The competition judges opera productions by the quality of singing and character realization from the performers, appropriateness of the repertoire for the singers, quality of stage direction and production concept. In the competition, the University of Idaho placed behind productions from the University of North Carolina at Chapel Hill and Lawrence University Conservatory of Music in Wisconsin.
---
Make the Most of Your Gift to CLASS in 2019
As the holidays approach and 2019 comes to a close, now is the time to maximize your gift and reduce taxes.
IDAHO RESIDENTS: Your donation to U of I may earn you up to a 50% Idaho income tax credit on this year's taxes!
CHARITABLE IRA ROLLOVER: This is a great option to consider in order to increase your gift and avoid paying taxes on your minimum distribution this year.
* Please consult with a tax professional for more information.
In order to guarantee that your gift is received and processed in 2019, please make your gift before 9 p.m. PST on Tuesday, Dec. 31.
---
Dates & Deadlines
Dec. 13 – 30th Jazz Choirs Holiday Concert, 7-9 p.m., ASUI-Kibbie Activity Center and U of I Live
Dec. 14-15 – Department of Theatre Arts presents: "Little Women (The Musical)", various times, Hartung Theatre
Dec. 23-30 – University closed/closed to the public
Dec. 30 – Last day to make a 2019 gift in person to the University of Idaho Foundation, 8 a.m. to 5 p.m., Mary E. Forney Hall, Room 102A, Moscow
Dec. 31-Jan. 1 – University closed
Jan. 23 – Auditorium Chamber Music Series: Pacifica Quartet, 7:30 p.m., Administration Auditorium
Jan. 28 - Seeking Suffrage: Votes for Women in the West presented by Rebecca Mead, professor of history at Northern Michigan University, 7-8:30 p.m., Kenworthy Performing Arts Centre