CLASS Notes, May 14, 2020
Dear alumni, donors, colleagues and friends,
The class of 2020 is incredible. Getting a college degree involves tough work and sacrifice under any circumstances. But finishing a degree—at a distance, during a pandemic—is truly amazing. The same could be said about our incoming first-year students, fresh from their high school graduations, all of whom have worked under serious adversity and unforeseen circumstances. I stand in awe next to our incomparable faculty and staff, who turned on a dime and operated remotely to deliver classes and keep us all healthy and safe. Even in the most uncertain of times, our donors and alumni gave generously to help with student needs and lift them up to the finish line. I am so grateful to all the exceptional people at the University of Idaho, especially all of you in our CLASS community. This graduation isn't what any of us imagined. We all wish we were lining up behind the bagpipers and walking together to the Kibbie Dome to celebrate our newest alumni. But, it says so much about human resilience and our persistence in the face of challenge. Idaho Vandals are truly made of some incredible stuff. Please join me in celebrating the class of 2020.
Sincerely,
Sean M. Quinlan
Dean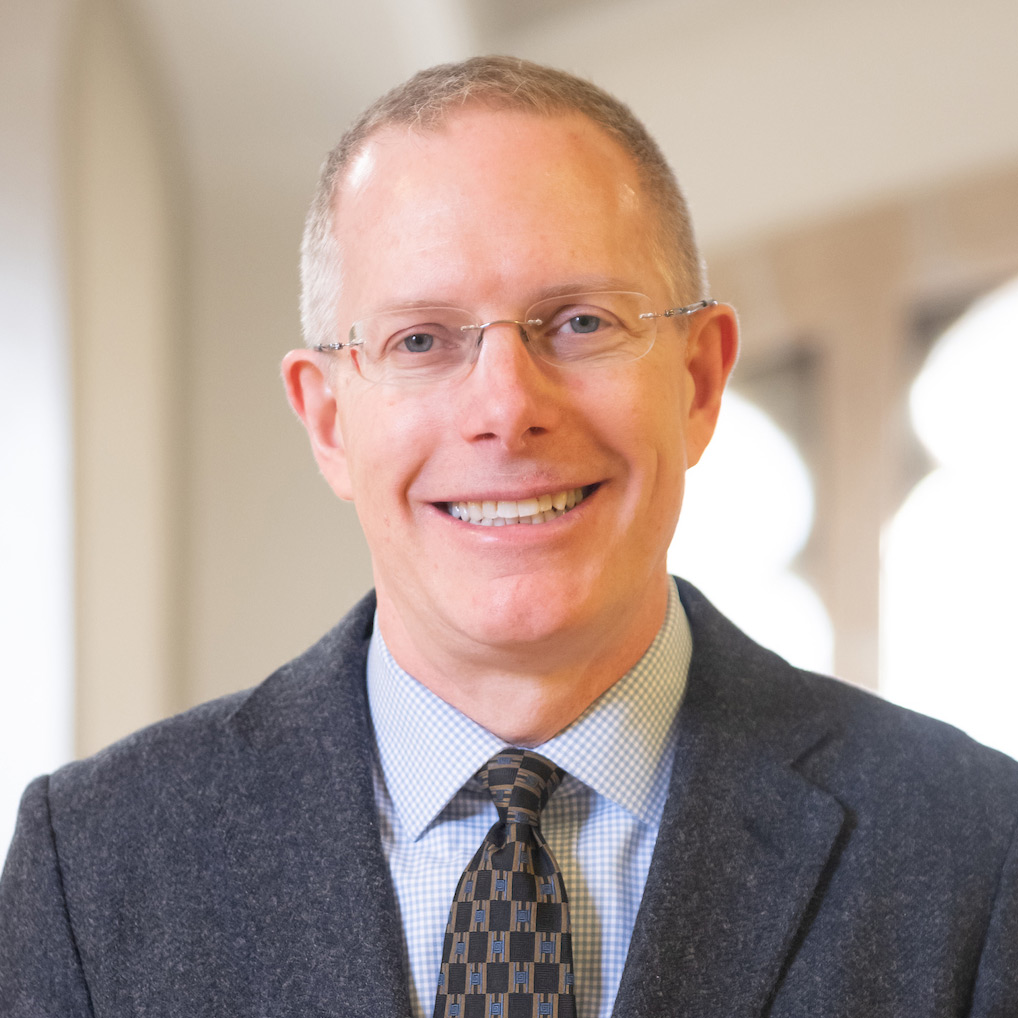 A Passion for Policymaking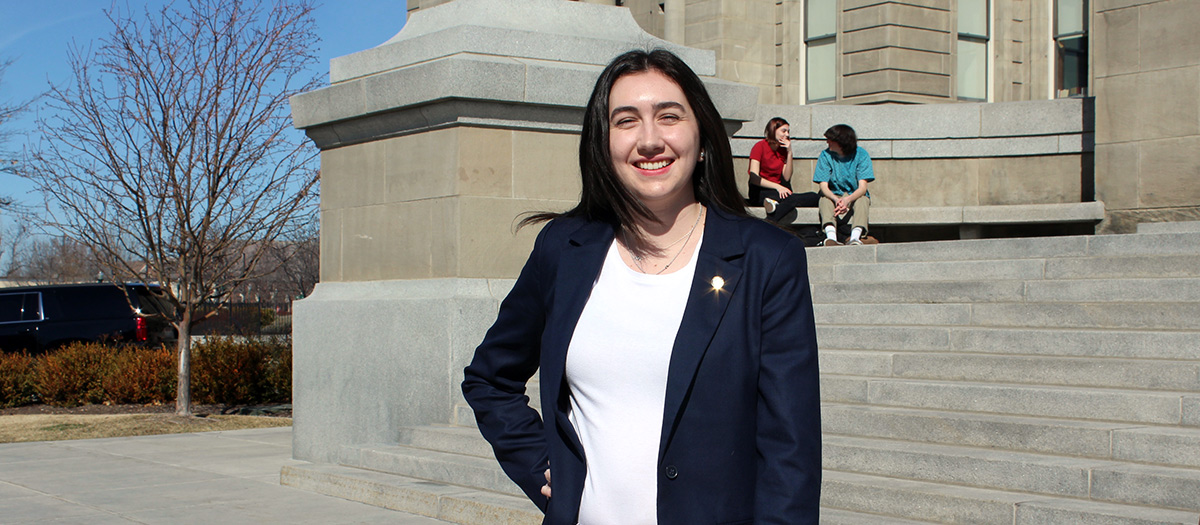 Complex computer coding is not usually something that political studies majors study. For Madeleine Curtright, a senior from Eagle majoring in political science and this year's Lindley Award winner, adding this technical skill helps prepare her for her dream career in national security.
Initially a computer science major, Curtright developed an interest in politics during her sophomore year.
"I started watching the 'West Wing' - a show about politicians, and I was amazed at how the characters found a way to make a career out of politics," she said. "They were doing really cool stuff that I didn't even know that was possible."
The show inspired her to change her degree. While still passionate about national security, she decided instead of sitting behind a computer, she wanted to work with others to shape policy.
"I initially chose computer science because I didn't really think that I could have a good steady job in other things that I liked," Curtright said. "But I learned if you explore your options, there are so many ways to make a career doing what you love."
---
Music Faculty Honor 2020 Graduates

Leonard Garrison in the Lionel Hampton School of Music and Scott Slovic in the Department of English were both promoted to the rank of University Distinguished Professors at the University of Idaho. This is the highest honor for a faculty at U of I, given to those who have brought distinction to the University of Idaho through their activities.
The rank of University Distinguished Professor is earned based on recognition of sustained excellence, as judged by peers, in scholarly, creative and artistic achievement; breadth and depth of teaching in their discipline; and university service as well as service involving the application of scholarship, creative or artistic activities that address the needs of one or more external publics. University Distinguished Professors have national and usually international recognition.
Garrison is professor of flute and associate director in the School of Music. He is a flutist in the Northwest Wind Quintet, the Walla Walla Symphony and The Scott/Garrison Duo. He is also on the faculty of Blue Lake Fine Arts Camp in Michigan. His eleven CDs, released on Albany Records and Centaur Records, have received wide critical acclaim. He has served as president and program chair of the National Flute Association.
Slovic, professor of English with an affiliated appointment in Natural Resources and Society, is an international leader in the environmental humanities. The recipient of Idaho's award for Excellence in Research and Creative Activities in 2018 and the chair of the English Department from 2014-18, he has written and edited numerous books and articles and has presented hundreds of invited lectures throughout the world. Slovic served as the founding president of the central organization in his field, the Association for the Study of Literature and Environment from 1992-95. He has served as editor-in-chief of ASLE's journal, ISLE: Interdisciplinary Studies in Literature and Environment, published by Oxford University Press since 1995. A four-time Fulbright Scholar, much of his current research and teaching focuses on the perception and communication of information in the contexts of humanitarian and environmental crises.
Twenty-five professors, including Garrison and Slovic, have been granted this title. Previous CLASS recipients include Kim Barnes (2017), Robert Wrigley (2014) and Dan Bukvich (2011).
---
Exploring Ecuadorian Artifacts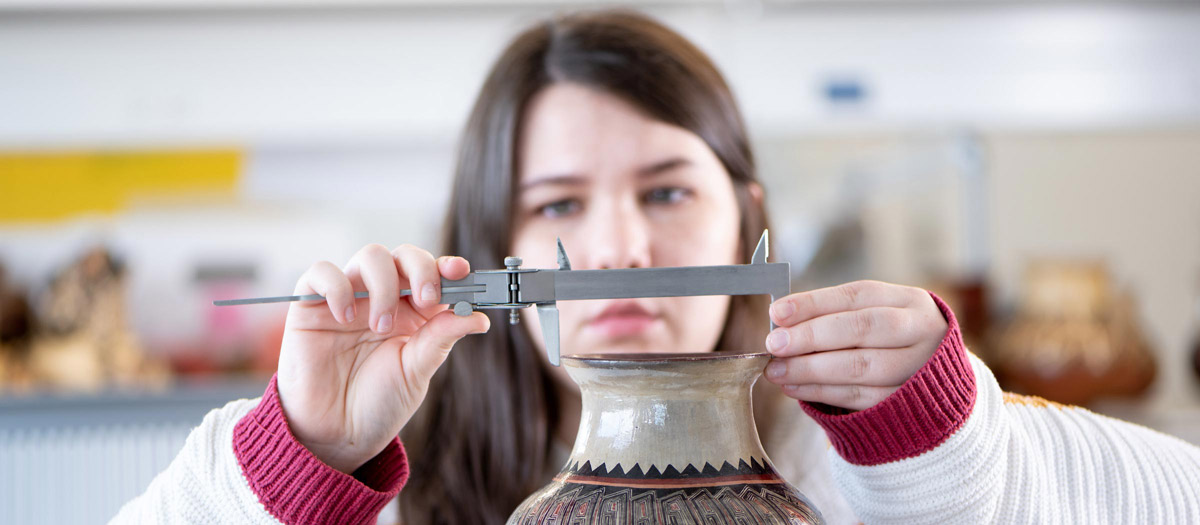 Idaho archaeologists routinely study remnants of mining camps and 19th century settlements. But, thanks to John Wallace '78, senior Kristina Cockerille is exploring a more diverse set of artifacts.
Wallace donated a collection of Sarayacu Quichua pottery, masks, textiles, sculptures and tsantsas (shrunken heads used for ritual or trade) he gathered while living and traveling through central Ecuador in the 1980s.
---
"Here We Have Idaho" Special Performance
---
Dates & Deadlines
May 14 – JAMM Senior Reception with opening remarks by Ryan Wingfield '04, 4 p.m., Zoom
May 16 – Virtual Commencement for Lionel Hampton School of Music, 11 a.m., LHSOM Facebook page
May 16 – Virtual Commencement for Theatre Arts Class of 2020, 1-2 p.m., Zoom
May 18 – Summer Session I classes begin
May 19 – Virtual Graduate Student Recital: Christian Clark, percussion, 7:30 p.m., LHSOM Facebook page
May 21 – Virtual Student Recital: Ben Woodard, guitar, 7:30 p.m., LHSOM Facebook page
May 25 – Memorial Day – University of Idaho closed
May 26 – Virtual Student Recital: Elias Anderson, voice, 7:30 p.m., LHSOM Facebook page
May 26 – Cup of Joe with Temple Kinyon '93, 3-4 p.m., Zoom
May 28 – Virtual Graduate Student Recital: Megumi Taylor, flute, 7:30 p.m. LHSOM Facebook page