CLASS Notes, February 13, 2019
Dear students, staff and faculty,
"Without the possibility of action, all knowledge comes to one labeled 'file and forget,' and I can neither file nor forget." So wrote Ralph Ellison in his epic work on the African-American experience, "Invisible Man." These are stirring words to ponder as we celebrate Black History Month at the University of Idaho. As Ellison observed, the understanding of culture — in its widest diversity and complexity — holds the key to understanding our collective present and thinking about our possible futures. It constitutes a moment to reflect upon cultural differences and appreciate that deep mosaic, with all its pathos and dignity, that constitutes the American experience. Furthermore, the College of Letters, Arts and Social Sciences is proud to help participate in this nationwide reflection, and we encourage everyone in our community to participate in university programming events as well as to contribute to this mutual dialogue.
There is another tradition we celebrate in our university: The Lionel Hampton Jazz Festival, now in its 52nd year. It is truly one of our signature events, a wonderful moment that brings together our community in a great festival that honors that unique American art form called Jazz. The past few years have marked an exciting new direction for the Jazz Festival, one that fuses together campus and broader community in novel ways. We hope that you will all have an opportunity to see the stellar performances and partake of this fabulous experience. I wish everyone well as the spring semester progresses.
Very truly yours,
Sean M. Quinlan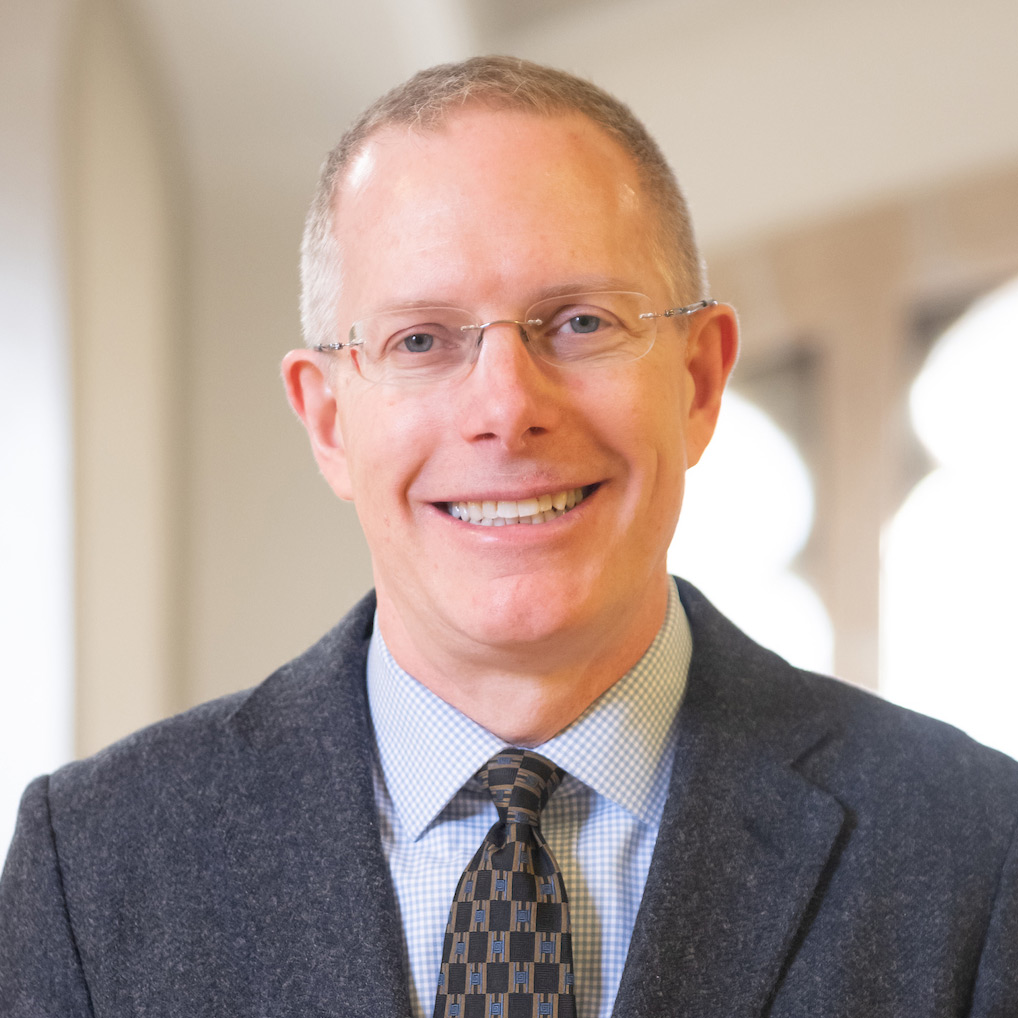 ---
Around the College
The 2019 Lionel Hampton Jazz Festival returns on Feb. 22-23, 2019. To attend, see the ticket and visitor information. Or you may want to volunteer: from greeting guests and managing competition sites to driving artists and educators to locations around town, the Lionel Hampton Jazz Festival is seeking to fill a variety of roles for this year's festival. To volunteer for the 2019 Lionel Hampton Jazz Festival, call 208-885-5900 or email jazzvolunteer@uidaho.edu.
Assistant Professor Omi Hodwitz of the Department of Sociology & Anthropology and her class were featured in an article by the Lewiston Tribune. For three hours every week, U of I students worked side-by-side with inmates at the Idaho Correctional Institution-Orofino as part of the Inside Out program, an international program Hodwitz launched in the state of Idaho for the first time.
Two faculty members, Department of Politics and Philosophy Professor Janice Chapel Anderson and English Department Associate Professor Jennifer Ladino, recently released new books. Anderson published "Colossians," a guide introducing readers to key issues in the interpretation and reception of Colossians, in December, 2018 while Ladino released "Memorials Matter," which blends narrative scholarship and theory as a way of considering every-day environments, this month.
Catch up on all the latest news from our CLASSy faculty, students and staff on the CLASS News page, or subscribe to our "Events in CLASS" email.
---
Music Student Joins Collaborative Project to Help Idaho's Magic Valley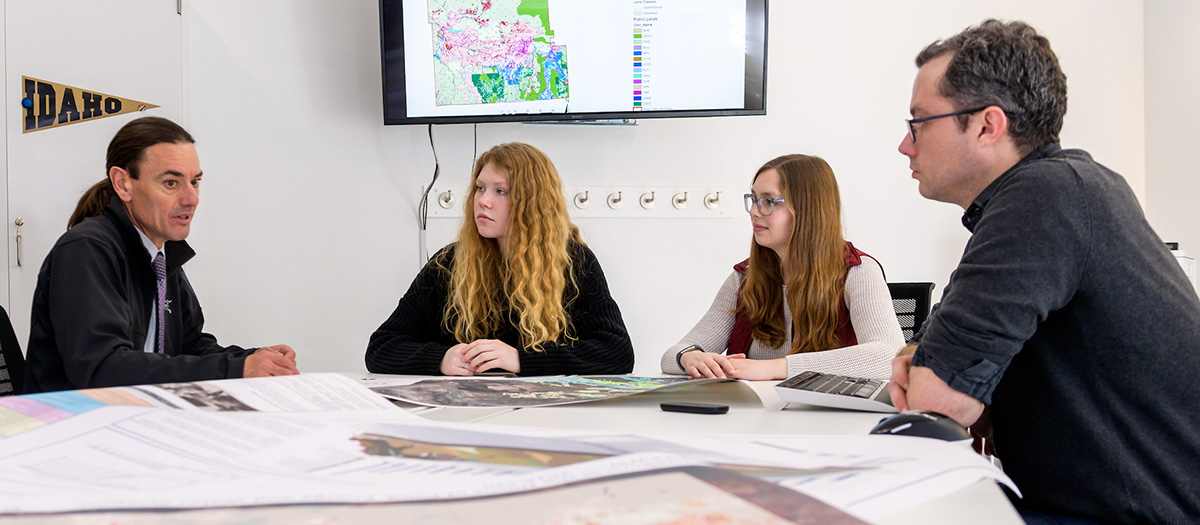 It's not hard for Kathryn Frostenson to imagine her hometown of Jerome — part of Idaho's agricultural epicenter — in the throngs of some pretty hefty changes between now and 2050.
Frostenson, who studies music in the College of Letters, Arts and Social Sciences and has a background in hydrology and renewable energy, grew up running heavy equipment on her family's farm — swathing and raking alfalfa, wheat and barley. She's already seen dairies in the region go belly up due to trade disputes involving foreign governments' retaliatory tariffs on cheese and milk. She's also heard chatter of the tech sector moving in to snatch up cheap land, which could put a strain on the region's water supply.
Then there's the potential for increased water quality regulations, which would further limit farmers' ability to irrigate. All signs point toward the Magic Valley, home to a thriving dairy and food processing industry that supports Idaho's economy with thousands of jobs and billions of dollars in sales, in the midst of a fairly uncertain future.
That's why a group of U of I faculty and students, including Frostenson, are working with the Center for Resilient Communities (CRC), a research facility housed in the College of Art and Architecture, along with 25 researchers across the nation — from Alaska to Oregon to New Hampshire — and community members in the Magic Valley, to create models of alternative future scenarios that will allow the region to proactively plan for a very different time.
---
CLASS and CNR Faculty Open Interdisciplinary Research Lab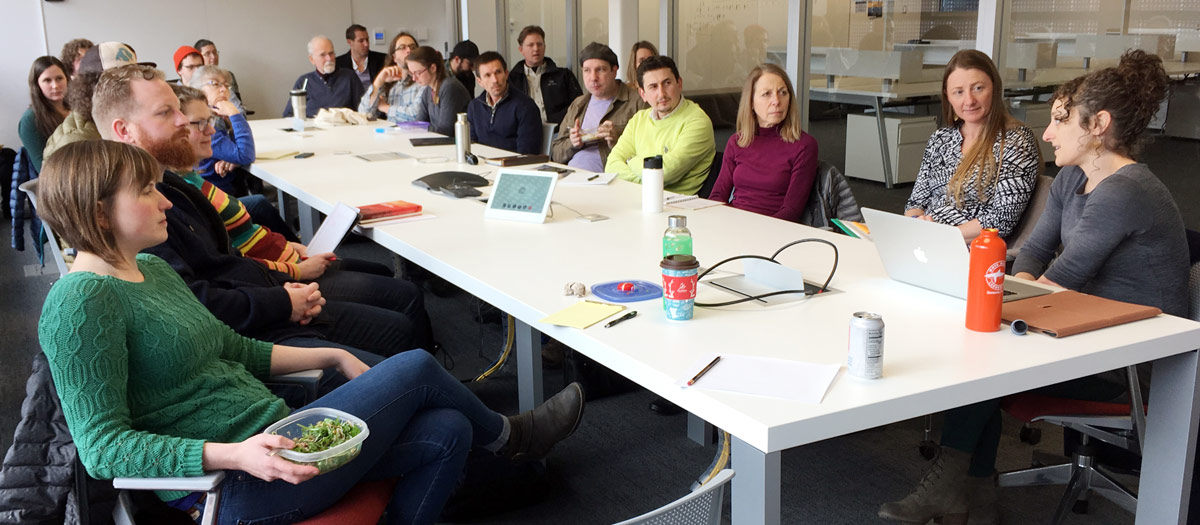 The Confluence Lab, an interdisciplinary research lab, was founded Erin James and Jennifer Ladino of the College of Letters, Arts and Social Sciences and Teresa Cohn of the College of Natural Resources. Students, faculty and staff are invited to celebrate the opening of the lab at 4 p.m. on Thursday, March 7 in the Integrated Research and Innovation Center (IRIC) Atrium.
Scholars from across campus met on Monday, Jan. 28 to kick off the first part of the project in a semester-long seminar series that will identify key lab members and potential future projects. The Confluence Lab is anchored in IRIC 116 and will provide interested scholars with a vital meeting place on campus in which they can share their work.
Teresa Cohn is leading the Confluence Lab's inaugural project, a rephotography project in the Frank Church-River of No Return Wilderness. She will work with faculty and student researchers at the Taylor Wilderness Research Station to compare historical photographs with current photographs taken by researchers along the Big Creek Drainage — a project funded in part by long-term U of I supporter Janet Pope and the DeVlieg Foundation.
Read more about the Confluence Lab.
---
Dates & Deadlines
Feb. 18: University closed – Presidents' Day
Feb. 21: Housequake: The Impact of the 2018 Congressional Elections, 5 p.m., Idaho Commons Panorama Room
Feb. 21: Hamp's Gala, 7:30 p.m., Administration Building Auditorium
Feb. 22–23: The 52nd Lionel Hampton Jazz Festival, various times and locations
March 1–10: Present Laughter, various times, Hartung Theatre
March 5: Auditorium Chamber Music Series presents Trio Solisti, 7:30 p.m., Administration Building Auditorium
See the schedule for the 2019 Jazz Festival, and the complete list of upcoming events and academic deadlines.