CLASS Notes, October 2021
Dear Friends,
The fall semester is underway! The college is pleased to welcome our incoming class of new students, which has grown for the third consecutive year. Everywhere we see tremendous energy and enthusiasm. While the epidemic is yet to subside, the University of Idaho monitors the situation with the utmost care and concern. And, like last year, our students and colleagues have risen to the occasion, proudly upholding our Healthy Vandal Pledge and responding to the university's call to get vaccinated. It's truly inspiring to see everyone's dedication and goodwill.
There's good news to celebrate in the College of Letters, Arts and Social Sciences. You can read our stories of great student and faculty accomplishments below. The college has also launched several exciting initiatives. There's the newly formed Idaho Asia Institute and the Idaho Society of Fellows, and we continue to expand the sweep of online education. The college's emergency fund immensely helped many of our students, and we cannot thank you enough for your incredible generosity. Right now, we are gearing up for our university-wide capital campaign, and we will focus a central part of our fundraising on student opportunities.
I am deeply honored to serve as the dean of such a dynamic and distinguished college. Thank you so much for supporting our students and programs in these difficult times. It is the light that keeps us going, and education is the key to a brighter future for us all.
Respectfully yours,
Sean M. Quinlan, Ph.D.
Dean and Professor of History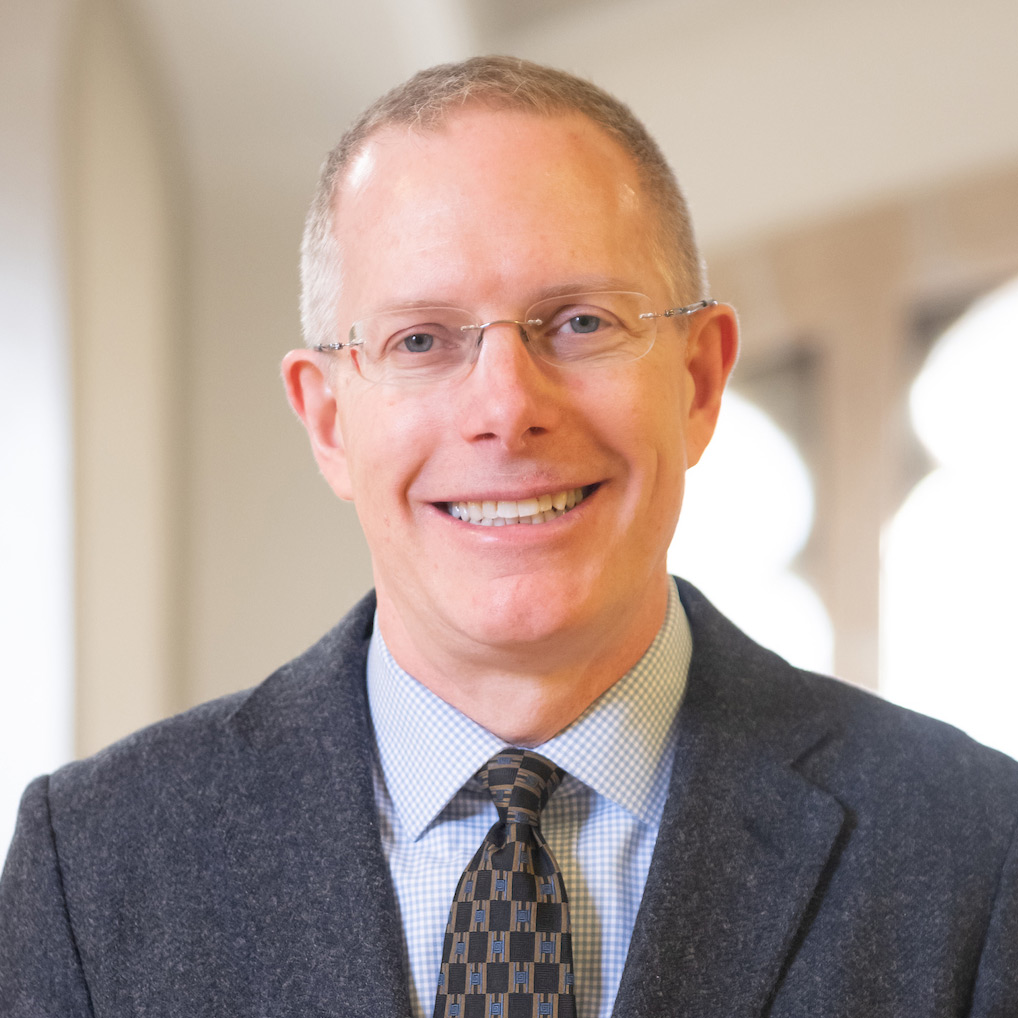 ---
Around the College
A team of 21 archaeology students from University of Idaho, North Idaho College and UC Berkeley worked with the Coeur d'Alene Tribe to unearth artifacts from the late 19th and early 20th centuries at the former Fort Sherman in Coeur d'Alene, which is now part of the North Idaho College campus. The two-week project, led by U of I's Idaho Public Archaeology project, provided archaeology students field training and shed new light on life in the military installation, which was established in 1878 on land that was a traditional Coeur d'Alene Tribe gathering place. The research looked at history of the Native community in conjunction with contributions of women, children and Black enlisted soldiers of the 24th Infantry at the fort.
Dawn Sweet, assistant professor in Psychology and Communication in the College of Letters, Arts and Social Sciences, recently published a paper about the relationship between mindfulness, rumination, depression, stress, anxiety, communication apprehension, and willingness to communicate among veterinary medicine students. Students and practitioners of veterinary medicine experience higher rates of suicide and depression than other professions. Results suggest that mindfulness training may not only mitigate depression, anxiety and stress but also mitigate communication apprehension and willingness to communicate thereby contributing to more positive self-care and improved interactions with veterinary medicine clients.
The Lionel Hampton School of Music created a virtual solution during the pandemic for its 44th annual Bandfest/Stringfest that attracted 50 students from 41 high schools in five states. The story was featured on Boise State Public Radio.
Music student Liam Marchant was honored with the Presser Foundation Undergraduate Scholar Award, and was featured in Inland360.
Professor of Archaeology Mark Warner was featured in the Idaho Humanities Council's Connected Conversations Web Series titled "Selling Things and Selling Sex: Archaeological Explorations of Sandpoint, Idaho." Warner and his team of archaeologists conducted a series of excavations in the Idaho Panhandle town of Sandpoint. Ultimately, the project proved to be one of the largest projects in the state's history recovering thousands of artifacts, some of which came from a train station and a nearby bordello. The discussion centered on Sandpoint's early economic connections to the world and the economics of prostitution in Sandpoint, and explored how archaeology contributes to understanding and sharing the past.
Associate Professor Dilshani Sarathchandra in the Department of Culture, Society and Justice teamed up with Cedric Taylor, associate professor of sociology at Central Michigan University to study the cause of low COVID-19 vaccination rates in parts of Michigan. The 25-day study investigated vaccine hesitancy in Flint, Detroit and the surrounding areas where "years of disinformation and mistrust appear to be impacting residents' willingness to receive COVID-19 vaccines," according to an article in CMU News.
Associate Professor of English and Director of Creative Writing Brian Blanchfield was among three Idaho writers to earn $5,000 literary fellowships from the Idaho Commission on the Arts. The awards, given every two years, recognize outstanding work deemed to exhibit the highest artistic merit. Blanchfield is the author of three books of poetry and prose. He has received numerous awards for his work including a Whiting Award, a Howard Foundation Fellowship and the Academy of American Poets James Laughlin Prize. Alumna Lauren Westerfield, '18, of Moscow and Emily Pittinos of Boise also earned fellowships.
Lionel Hampton School of Music now offers an online master's degree of music. The degree is designed to meet the needs of professional performers, composers and studio or school music teachers, and provides a foundation for doctoral study. A promotional video was created to showcase the degree online. Please see below.
Associate Professor of Psychology Rajal Cohen was the lead author of a study that examines treatments for neck pain. The paper, "Alexander Technique vs. Targeted Exercise for Neck Pain—A Preliminary Comparison," was published in Applied Sciences, an international, peer-reviewed journal of applied natural sciences. The paper focuses on musculoskeletal rehabilitation and compares exercise classes with classes in the Alexander technique as a way to reduce muscle tension.
A team of U of I archaeologists under the direction of Professor Mark Warner and led by Ph.D. students Renae Campbell and Molly Swords began conducting test excavations on the former location of the home of Polly Bemis along the Salmon River, 44 miles from Riggins. Bemis (1853-1933) is an iconic figure whose story as a Chinese immigrant represents an important chapter in Idaho history. Her statue was unveiled Aug. 10 in Boise during a ceremony by Gov. Brad Little and Sen. Jim Risch naming Aug. 10 Polly Bemis Day.
Associate Professor Bert Baumgaertner was a source in stories on COVID-19 vaccine attitudes that appeared in the Idaho Statesman, East Idaho News, Magicvalley.com and Big Country News.
The Library and CDIL have received a National Endowment for the Humanities (NEH) Digital Humanities Advancement Grant in the amount of $49,919 to collaborate with History faculty Rebecca Scofield, Matt Fox-Amato, and Adam Sowards in creating unique digital humanities teaching modules for the history classroom. This is a joint project between U of I and the University of Oregon.
Christine Meyer, a master's student in English, took part in a recorded roundtable discussion "Documenting for Diversity: The Case of 1000 Women in Religion," which was part of Wikimedia's virtual conference. Wikimedia is the umbrella organization of Wikipedia. The discussion was part of a larger "1000 Women in Religion" project to bring women to the forefront of history on Wikipedia, especially in religious history.
A team led by Markie McBrayer, assistant professor of political science, and including Florian Justwan, associate professor of political science and Bert Baumgaertner, associate professor of philosophy, recently had an article "The Effects of COVID-19 on External Political Efficacy" accepted at American Politics Research. The article assessed how health crises might shape people's levels of external efficacy. The research was supported by the James Cook endowment.
Kristin Haltinner, associate professor of sociology, director of the Academic Certificate in Diversity and Inclusion published No Perfect Birth: Trauma and Obstetric Care in the Rural United States. Haltinner's book examines the institutional and ideological forces that cause harm to women in childbirth in the rural United States.
Professor Jennifer Ladino and Kayla Bordelon and environmental science graduate student took part in an Idaho Humanities Council-sponsored discussion series "Our Changing Climate: Finding Common Ground Through Climate Fiction" in McCall, Idaho. The series which includes community conversations in Coeur d'Alene, Lewiston and Grangeville engages Idaho communities to consider climate change through literary fiction, specifically Barbara Kingsolver's Flight Behavior. "Our Changing Climate" was one of the first projects to grow out of the U of I's interdisciplinary Confluence Lab. The conversation in McCall in August drew 24 participants. Topics of consideration included the value of wonder in both science and religion, the relationship between scientific inquiry and experiential, ecological knowledge, and communication strategies for talking and listening to others across ideological and political divides.
Sean M. Quinlan, dean and professor of history, has published his new book Morbid Undercurrents: Medical Subcultures in Postrevolutionary France with Cornell University Press.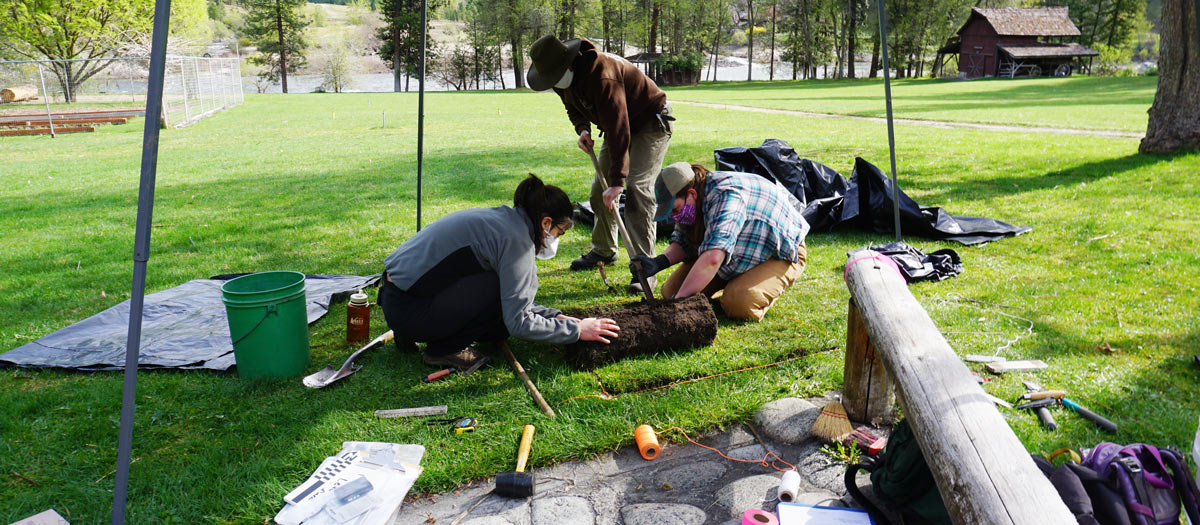 About 400 artifacts linked to Chinese immigrant and Idaho pioneer Polly Bemis were unearthed by University of Idaho archaeologists.
The first year of what researchers hope will be a multi-year excavation was completed in April at the Polly Bemis Ranch on the Salmon River 44 miles east of Riggins.
The team, directed by U of I Professor Mark Warner and led by doctoral student Renae Campbell, will clean, analyze and document the artifacts this fall for eventual display in the reconstructed cabin of Bemis (1853-1933).
Researchers found a small dump where Bemis likely disposed of her trash, including food cans and bottles that tell about the commercial products that made their way up to remote parts of the Salmon River.
Also discovered were personal items including a tobacco tin used by the pipe-smoking Bemis as well as fragments from a stoneware crock probably used to store food from the garden kept by Bemis and her husband, Charlie.
In addition to the excavation, researchers used metal detectors over a portion of the property surrounding the cabin and dug several smaller probes where metal detectors showed there were possible artifacts.
Project Obstacles
It took U of I several years to gain access to the 25-acre property because the site is owned by a corporation. The property is also a designated national historic site in an area protected by the Wild and Scenic Rivers Act and is surrounded by Frank Church-River of No Return Wilderness Area.
A statue of Bemis was unveiled at noon on Aug. 10 on the front steps of the Idaho State Capitol in Boise. Gov. Brad Little and Sen. Jim Risch, R-Idaho, declared Aug. 10 "Polly Bemis Day." The statue will eventually be placed at the ranch.
Bemis, who was just over 4 feet tall, was smuggled to the United States and sold as a slave in California.
She was taken from San Francisco to Portland and eventually the Idaho Territory to the mining community of Warrens, now Warren, where she worked in a saloon.
She eventually gained her freedom from her Chinese owner, and the 1880 U.S. Census showed her living with saloon owner Charlie Bemis (1848-1922).
Polly Bemis took in laundry from miners and ran a boarding house. Charlie was almost killed during a gambling dispute in 1890 when he was shot in the cheek, but Polly nursed him back to health.
Polly Bemis was also a good fisherman and caught and sold fish from the Salmon River. Eventually she and Charlie moved to their ranch 17 miles north of Warren on the Salmon River where they had a mining claim.
They were among the first pioneers to live on the Salmon River. The story of Polly Bemis was the subject of a 1991 film, "A Thousand Pieces of Gold."
Ralph Bartholdt is Communications Manager of University Communications and Marketing for the University of Idaho. Article reprinted from the McCall Star-News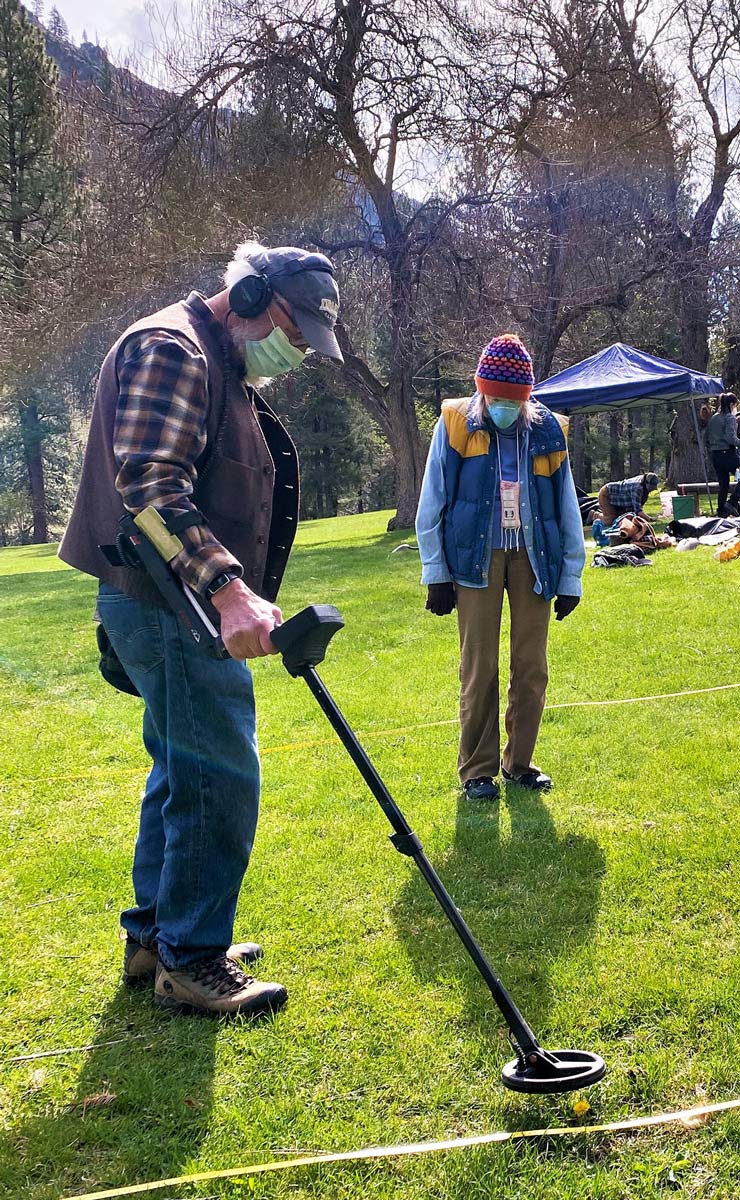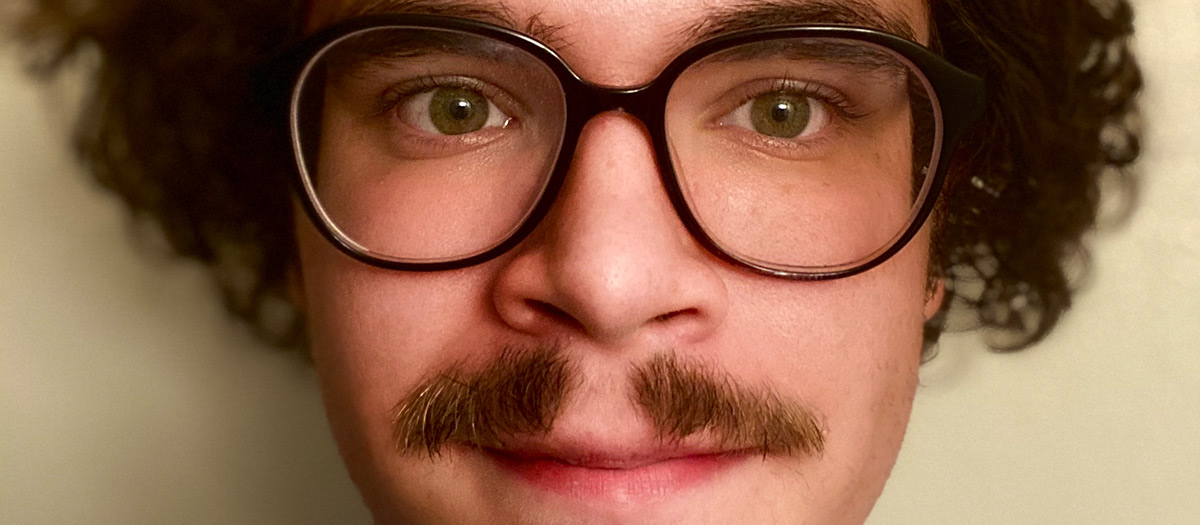 Like a symphony with multiple layers of melody, Liam Marchant is a musical multi-tasker.
Marchant, a saxophone and composition major at the Lionel Hampton School of Music at University of Idaho, is the 2021 recipient of The Presser Foundation Undergraduate Scholar Award.
Because of his high level of academic and musical accomplishments, his leadership and citizenship, Marchant was selected by faculty for the $4,000 award.
Read more about Liam Marchant.
---
U of I Ranked Among Top Schools in U.S. News Best in the West
For the second year in a row, U.S. News and World Report named University of Idaho the top public institution in the West on its list of Top 50 Best Value colleges.
The university climbed 51 spots on the national list in that same time. In the rankings, released this week, the only national public university ranked ahead of U of I was the University of North Carolina – Chapel Hill.
Read more about ranking.
---
CLASS Grows Online Offerings with MM in Music
---
CLASS Supports Student Success and Retention