CLASS Notes, March 13, 2019
Dear alumni, donors, colleagues and friends:
Happy spring break! We are midway through the semester and heading towards May graduation. It is an exciting time of the year, one full of activities and anticipation, as students, staff and faculty take stock of the academic year to date and begin looking to the future.
It is also an exciting time in terms of events and programming. Foremost, we are celebrating Women's History Month and have just marked the International Women's Day. Across the globe, many nations are commemorating centennials of the women's movement and the right to vote—a right, it should be quickly added, that was adopted early here in our state of Idaho. It is also an opportunity to consider the wonderful curricular opportunities offered by our minor program in Women's, Gender & Sexuality Studies, directed by our colleague Leontina Hormel.
Additionally, I should like to extend a heartfelt congratulations to CLASS colleagues who have recently earned notable distinctions on our campus. Tara MacDonald was awarded the Excellence in Teaching Award. Both Ryanne Pilgeram and Erin James have received the University Mid-Career Award. Jan Johnson received the Dr. Arthur Taylor Maxwell Excellence in Diversity Award for faculty, and Bal Krishna Sharma was awarded the GSSP Faculty Internationalization Award. Rebecca Scofield has received the Hoffman Award in Teaching Excellence and was awarded the prestigious Whiting Foundation Public Engagement Fellowship. It is an honor and privilege to work with such extraordinary faculty.
Thank you for supporting our college and I wish everyone a wonderful continuation of their semester.
Very truly yours,
Sean M. Quinlan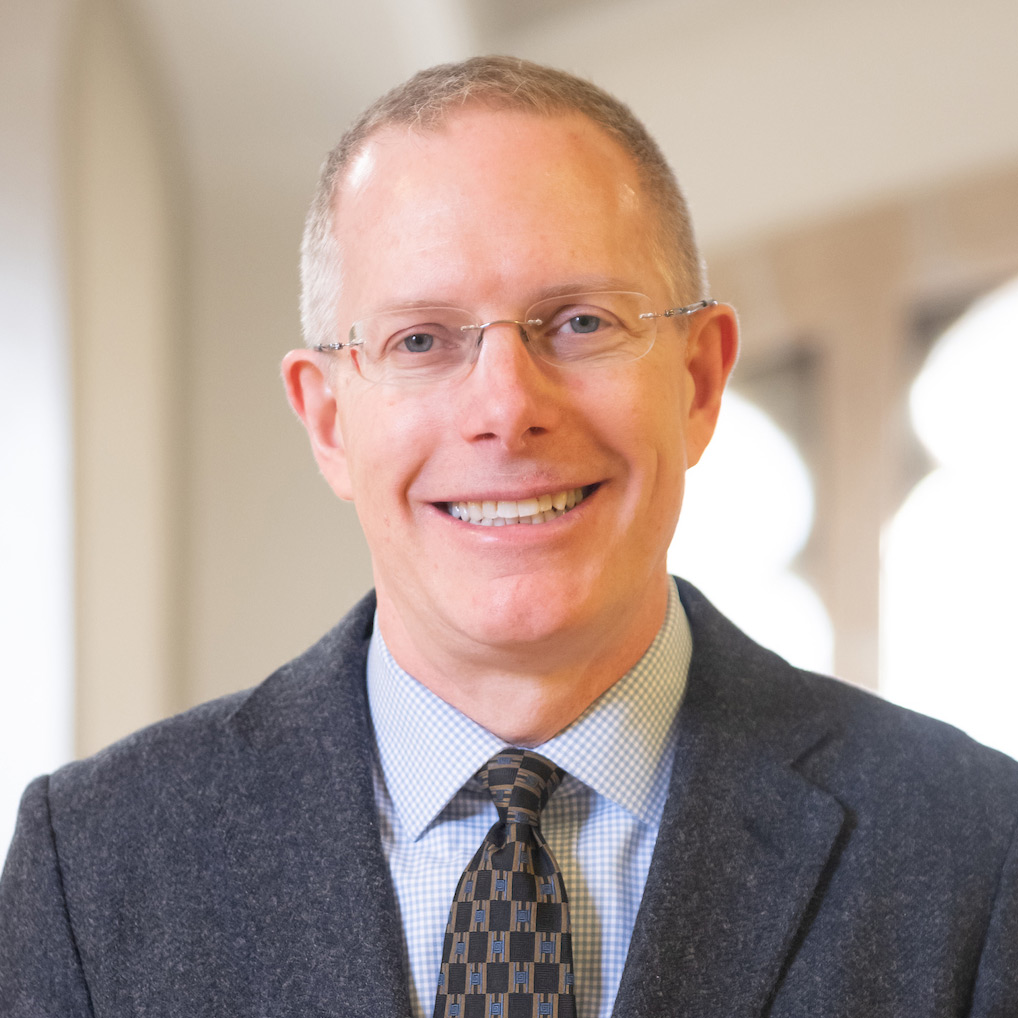 ---
Around the College
Dylan Paul, clinical assistant professor in the Department of Theatre, recently traveled to Trinidad and Tobago — sister islands about twelve miles off the coast of Venezuela — to conduct about 15 hours of recordings capturing traditional stories delivered by a variety of performers playing mas (masquerade). The newest set of interviews, including the only known recording of "Wild Indian" speech will be posted during the week of spring break.
Assistant Professor of History Rebecca Scofield has been awarded a $50,000 fellowship and was named as one of the 2019-2020 Cohort of the Whiting Foundation's Public Engagement Fellows for her project, "Gay Rodeo Oral History Project." The Whiting Public Engagement Program is a distinctive national grant founded to champion the vital role of humanities professors in the world.
Three CLASS faculty members were awarded summer research grants. Omi Hodwitz from the Department of Sociology and Anthropology, Jennifer Ladino from the Department of English, and James Reid from the Lionel Hampton School of Music. Additionally, twenty other CLASS faculty received CLASS Faculty Travel Awards, which support professional travel in 2019.
Catch up on all the latest news from our CLASSy faculty, students and staff on the CLASS News page, or subscribe to our "Events in CLASS" email.
---
Future Grad Credits U of I with Preparing Her for Harvard Law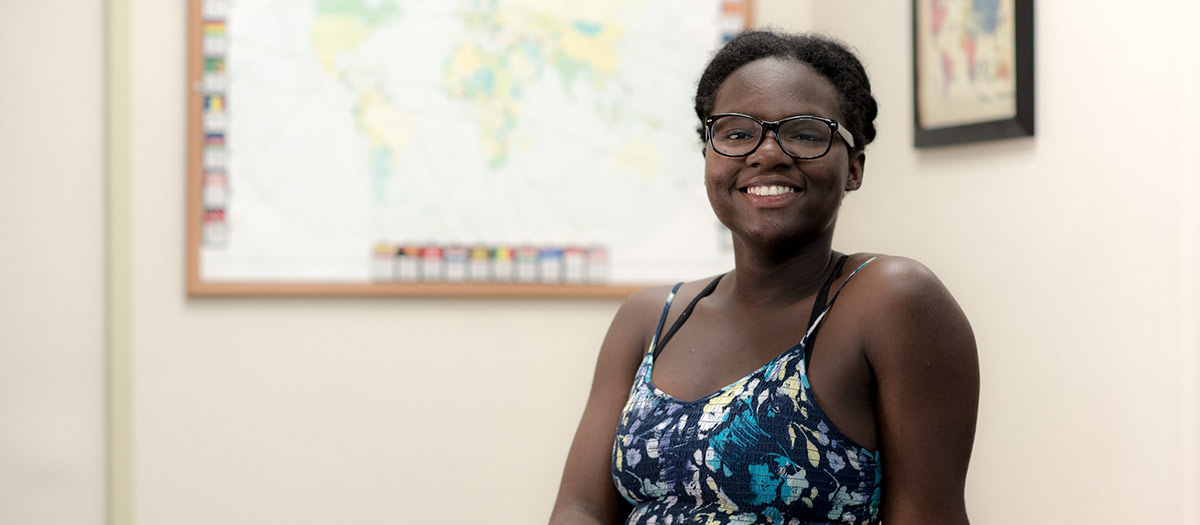 For as long as she can remember, Ayomipo Kayode Popoola has dreamt of becoming a lawyer.
She has recently met a major milestone toward this aspiration by being admitted into Harvard Law's program. Popoola is a senior majoring in International Studies and Sociology with minors in Spanish and Africana Studies. Her mentors credit her diverse history of student involvement and resilient work ethic as reasons for this prestigious achievement.
Since her freshman year, Popoola has been a student ambassador for the College of Letters, Arts and Social Sciences; director of Diversity Affairs; lead coordinator for summer, service, and social action through the Center for Volunteerism and Social Action; TEDx assistant; president for the African Students Association; Alternative Service Break leader in Ecuador; and a representative for the UNITY Multicultural Council.
In addition to holding leadership positions across campus, Popoola is heavily involved in undergraduate research through the international studies-focused Martin Institute and is working on research relating to the mental health services provided to refugees in Idaho.
---
Lionel Hampton School of Music Becomes Affiliate with Grammy Museum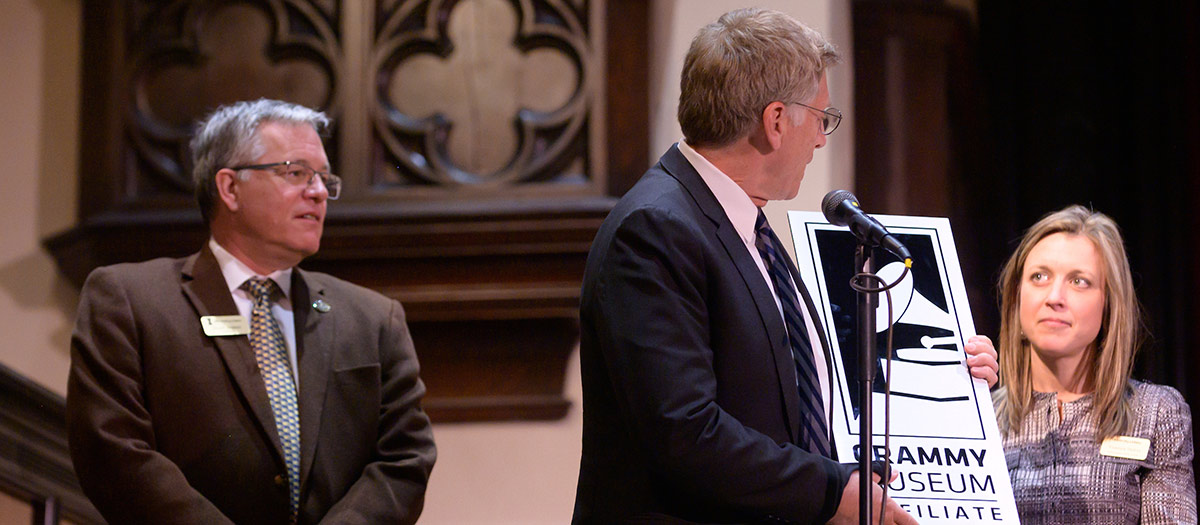 The Lionel Hampton School of Music became a GRAMMY Museum Affiliate early this year. This makes the University of Idaho one of only sixteen GRAMMY Museum University Affiliates across the country, and the second University Affiliate in the northwest. The GRAMMY Museum's University Affiliate program provides educational institutions with access to the rich musical history and archives of the GRAMMY Museum for educational purposes.
"There are many possibilities, including student internships, faculty collaborations, access to exhibits and guest speakers, collection exchanges and new granting possibilities," Vanessa Sielert, director of the Lionel Hampton School of Music, said. "The GRAMMY Museum's network is quite broad, and the new connections that become available to us as an affiliate are many."
Sielert first became aware of the opportunity to apply for the program through Clinical Assistant Professor of Music Education, Lori Conlon Khan.