CLASS Notes, September 11, 2019
Dear colleagues, alumni and friends:
The start of a new school year is marked by opportunities – chances for members of our college, university and Moscow community to learn, explore and grow. While the College of Letters, Arts and Social Sciences provides many different types of educational and extracurricular opportunities, some of our most engaging and enlivening are our events.
Already this semester, sounds of musicians have echoed throughout our performance halls and public lectures have invited attendees to explore international relations and science research. Events like these are a way for attendees – whether students of the university or just students of further knowledge - to engage in and learn about various areas of the liberal arts and social sciences.
The caliber of this year's events is stellar. The Department of Theatre Arts starts its new season in just a couple weeks. This fall features a dark comedy, comedic drama and ends with a family-friendly Broadway musical. The Auditorium Chamber Music Series kicks off on Oct. 1 with the Imani Winds and concludes in the spring with Chanticleer, an ensemble who has sold out the last two times they played at the University of Idaho. This year's Borah Symposium will feature former U.S. Ambassador to the United Nations Samantha Power and other global leaders on climate and conflict. And, new this year, U of I will be partnering with stakeholders across the state to commemorate the centennial of women's right to vote — here in the United States and many other places across the world. The first event, scheduled for Sept. 23, will feature CLASS alumna, historian and senior scholar at Stanford University Karen Offen.
These are just a few of the many things to see and to experience in the college and at U of I. With approximately 300 events per year, there is always something exciting going on in CLASS. It's an honor and a privilege to be able to serve in such a dynamic and diverse college.
I hope you all get the chance to take in all that the university has to offer. I look forward to seeing you at these events throughout the year.
Sincerely yours,
Sean M. Quinlan
Dean
---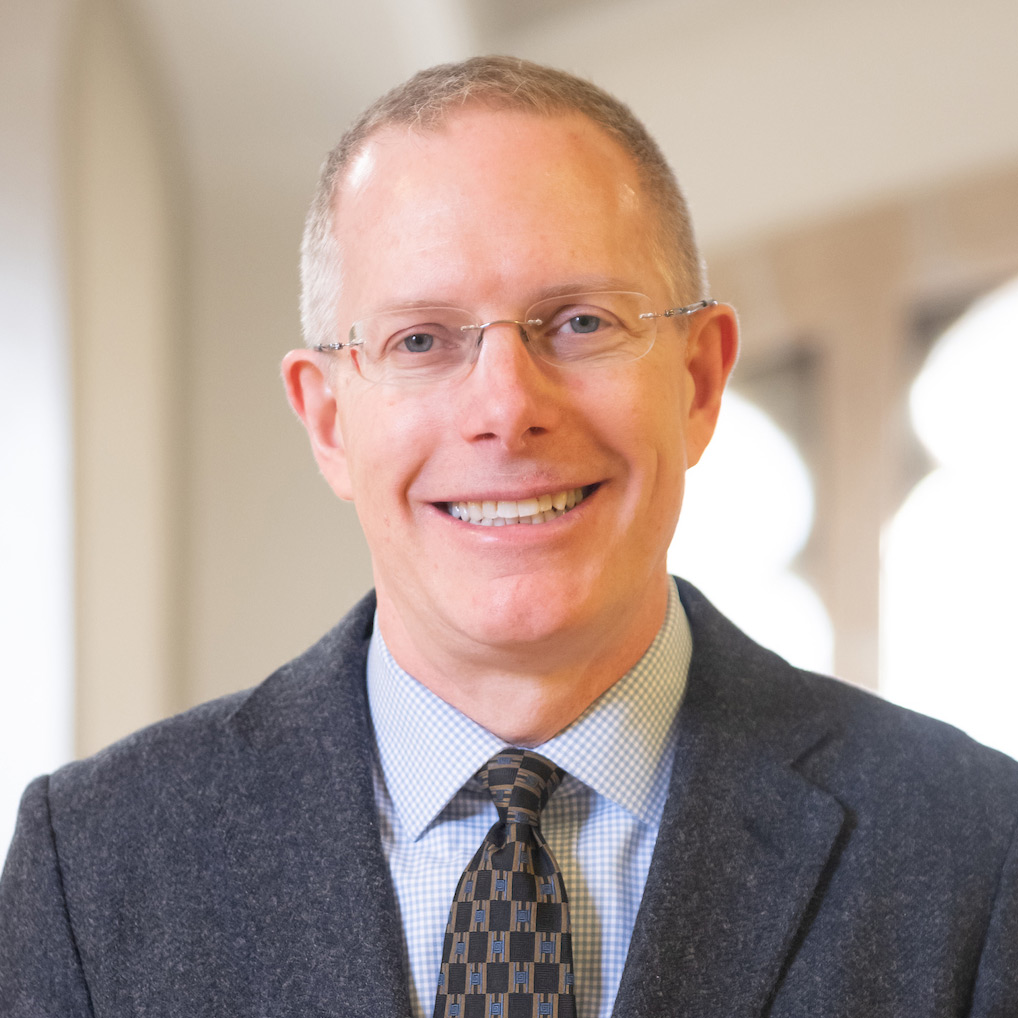 Around the College
August 2020 will mark the 100th anniversary of the ratification of the 19th Amendment, granting women the right vote. In commemoration of this historical event, the University of Idaho, Latah County Historical Society and Moscow League of Women Voters will host the Seeking Suffrage Lecture Series, with public presentations held both on and off campus throughout the year. The first event, scheduled for 7 p.m. Monday, Sept. 23 in the Haddock Performance Hall, will feature historian and CLASS alumna Karen Offen presenting "Seeking Suffrage: The Pursuit of Women's Right to Vote Worldwide."
From a surreal dark comedy to a comedic drama and a Broadway musical, the University of Idaho Department of Theatre Arts' fall 2019 season covers new and classic theatrical ground. The season opens Friday, Sept. 27 with the Northwest premiere of "Drowning Ophelia." Tickets are available at 208-885-6465.
Save the Date! The 2020 Lionel Hampton Jazz Festival featuring Vertical Voices will be held Feb. 28-29 in Moscow. Series tickets go on sale Nov. 5 and single concert tickets go on sale Nov. 16.
Catch up on all the latest news from our CLASSy faculty, students and staff on the CLASS News page.
---
Immigration is History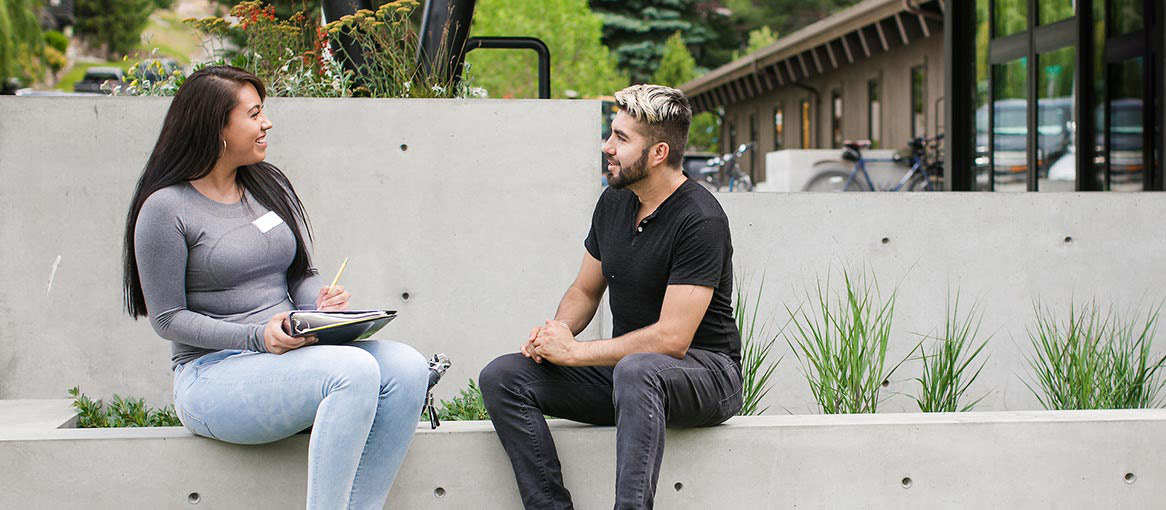 Imagine being the first person to document, translate and transcribe first-hand stories of Latino immigrants that settled in your hometown.
Now imagine hearing a tale about paying $100 to a Mexican coyote — the name given to those who help immigrants cross the border into the United States — to get you into the country, then walking an endless number of miles through the desert to eventually end up in California to begin a new life in the 1960s.
This is how University of Idaho senior Giselle Andrade spent three weeks in July 2019. Andrade completed a summer internship at The Community Library in Ketchum, the second such internship sponsored by the U of I Department of History.
---
Former U.S. Ambassador Samantha Power Headlines 2019 Borah Symposium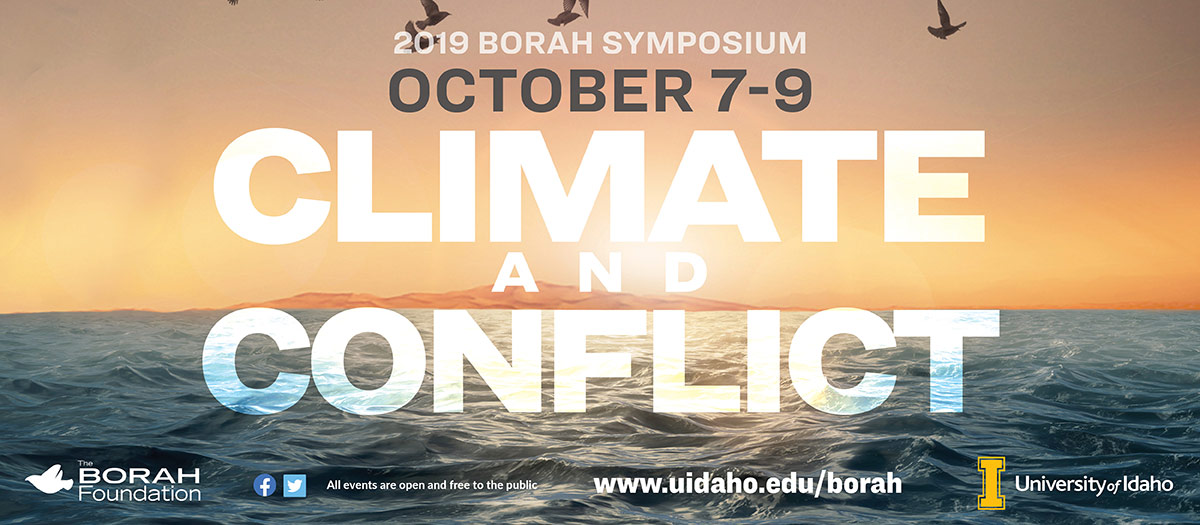 Former U.S. Ambassador to the United Nations Samantha Power will deliver the keynote address at the 2019 University of Idaho Borah Symposium. This year's event, scheduled for Oct. 7-9 on the University of Idaho campus, will feature public lectures on the intersection of climate and conflict.
Power served as a senior advisor and special assistant to President Barack Obama. During her tenure, her office focused on issues such as UN reform, women's and LGBT rights, religious freedom, refugees, human trafficking and democracy. In 2016, Forbes listed her as the 41st most powerful woman in the world. She won a Pulitzer Prize in 2003 for her first book "A Problem from Hell: America and the Age of Genocide," and recently published her biography "The Education of an Idealist."
Held annually since 1948, the Borah Symposium is dedicated to exploring new ideas for overcoming the obstacles to world peace. It is named in honor of former Idaho U.S. Sen. William Borah.
"The University of Idaho's Borah Symposium is devoted to understanding the causes of war and the conditions for establishing a lasting peace," said Florian Justwan, chair of the Borah Foundation Committee and assistant professor in the Department of Politics and Philosophy. "Few contemporary issues have larger effects on these outcomes than climate change."
See the complete schedule of the 2019 Borah Symposium.
---
U of I Archaeologists Hold Public Excavation at Moscow High School

Moscow High School students and their counterparts at the University of Idaho have the opportunity to dig into Palouse-area history throughout September on the high school campus.
A team of archaeologists from U of I, as well as high school and college students, are conducting a public excavation at the site in hopes to find objects from the high school's history over the past 80 years – and from Moscow's earliest settlement.
"What is today the high school property was a part of the town that was the earliest settlement of Moscow," said Professor Mark Warner, an archaeologist in U of I's Department of Sociology and Anthropology. "Before the high school was built on that site, there were homes and an earlier building used as the high school dating back to the 1890s, if not earlier. We hope to identify things associated with 19th century life in Moscow. Sometimes the small objects can tell bigger stories."
---
Support the Auditorium Chamber Music Series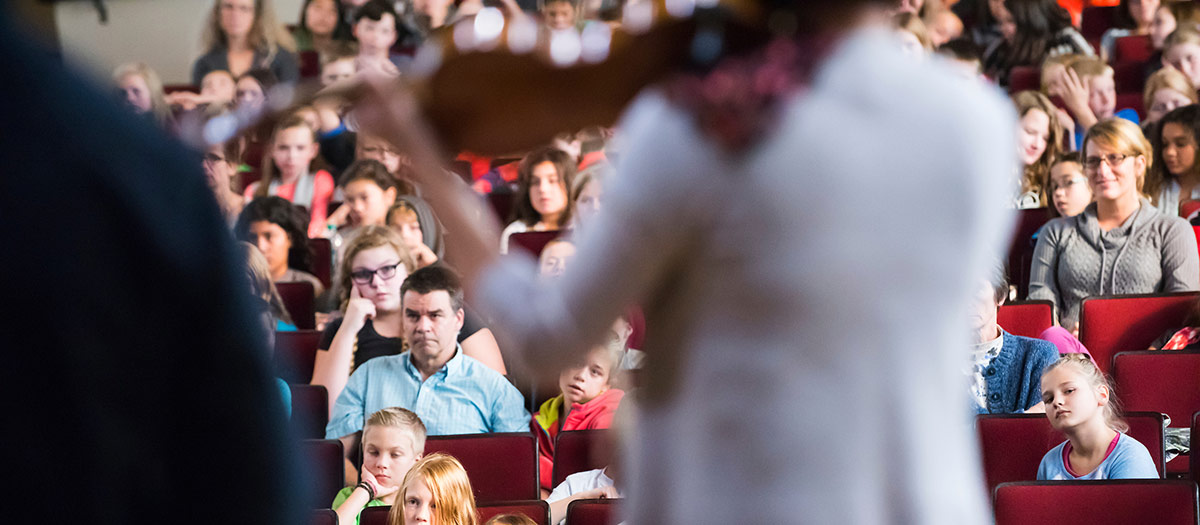 Since 1986, the University of Idaho's Auditorium Chamber Music Series has been bringing some of the world's finest performers to the Palouse. You can support this great concert series by donating to ACMS today. Every dollar donated helps support music education and enrichment for U of I students, local youth and the community.
The 2019-20 season includes:
Oct. 1, 2019 – Imani Winds: The wind quintet performs both traditional chamber music as well as new pieces. Imani Winds has recorded six albums, performs regularly at international concert venues including Carnegie Hall and the Kennedy Center, and had a permanent tribute installed in 2016 at the Smithsonian's National Museum of African American History and Culture in Washington, D.C.
Nov. 5, 2019 – ATOS Trio: An award-winning ensemble of violin, cello and piano from Germany that performs a repertoire of all the piano trio masterworks, as well as many lesser-known pieces. The trio has performed hundreds of concerts, won multiple competitions and appeared at prestigious festivals around the globe.
Jan. 23, 2020 – Pacifica Quartet: Classical music performers (two violins, viola and cello) who have been performing together for 25 years. This Grammy Award-winning quartet is acclaimed for its phenomenal performances of classical and contemporary music.
April 7, 2020 – Chanticleer: Founded in San Francisco in 1978, this 12-member male a cappella choir is known around the world as an orchestra of voices. This seamless ensemble features original interpretations of vocal music ranging from Renaissance to jazz, gospel, pop and everything in between.
All concerts are held at 7:30 p.m. in the U of I Administration Building Auditorium.
Tickets are available at BookPeople in downtown Moscow, online and at the door prior to each concert beginning at 7 p.m.
---
Dates & Deadlines
Sept. 17 – Rodriguez, Larti & Anderson Faculty Recital, 7:30 p.m., Haddock Performance Hall
Sept. 23 – "Seeking Suffrage: The Pursuit of Women's Right to Vote Worldwide" with Karen Offen '61, 7 p.m., Haddock Performance Hall
Sept. 27 – 29, Oct. 3-6 – Drowning Ophelia, various times, Pocket Playhouse
Sept. 27 – Jazz Bands & Jazz Choirs concert, 6:30 p.m., Administration Building Auditorium or livestreamed on Facebook
Oct. 1 – Auditorium Chamber Music Series: Imani Winds, 7:30 p.m., Administration Building Auditorium
Oct. 7-9 – 2019 Borah Symposium: Climate and Conflict, various times, Bruce M. Pitman Center