CLASS Notes, August 2020
Dear Alumni, Donors, Colleagues and Friends,
By any stretch of the imagination, 2020 has been a dramatic and historic year. A global pandemic. Racial injustice. Social protest. Our present realities have focused consciousness and have consumed our attention in new ways. Closer to home, the college has sought to respond to these challenges and re-invent university education under incredible circumstances, altering the fundamental means by which we teach our students. An enormous amount of energy has gone into welcoming them back and serving their needs. Our goal has been to maintain our tradition of academic excellence while balancing community health and safety needs. The road before us is tough, but we have amazing students, faculty and staff. And we are committed to our collective well-being. Over the past few weeks, as I have met with students and their families, I have been overwhelmed by their hopeful spirit and commitment to our institution's future. In times of pestilence — to evoke the novelist Albert Camus — we learn that there are more things to admire in people than to fear. These are words to take to heart. I hope the stories below help substantiate that belief in our readers. I wish you all health and comfort at the start of the new semester.
Most sincerely yours,
Sean M. Quinlan
Dean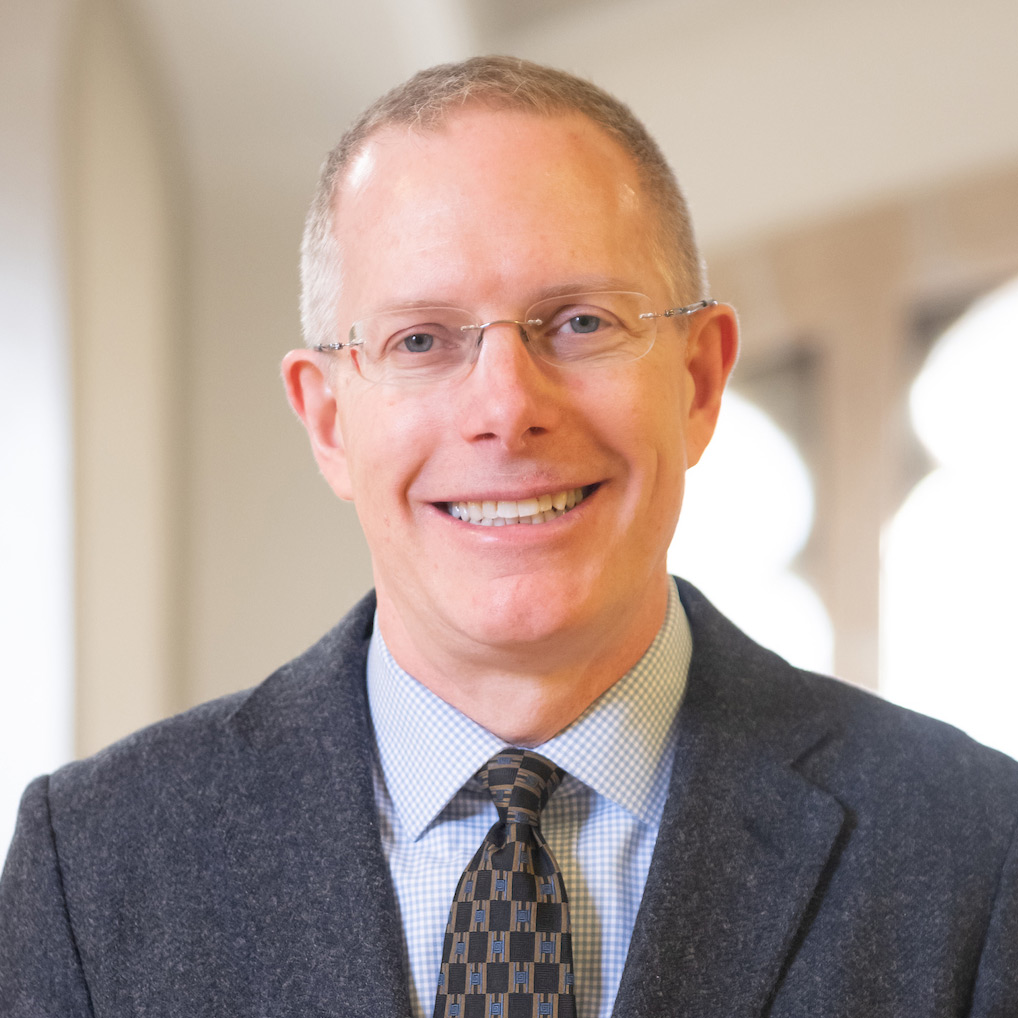 ---
Around the College
The 2020 Borah Symposium, scheduled Sept. 28 and 29, provides participants the opportunity to hear from two global leaders, including Nobel Laureate Beatrice Finn and former Canadian Prime Minister Kim Campbell. The keynote lectures will be delivered exclusively online and on the Borah Symposium & Foundation Facebook page.
The Theatre Arts Department's Greenroom Chats bring theater professionals from around the world to U of I students via Zoom. The chats begin at 1 p.m. local time and Zoom links are provided on request. Read more.
The History Department is in search of a temporary lecturer to teach American Studies 301 for the Fall 2020 semester. See the posting.
U of I History Professor Dale Graden's essay, "The Cape Lopez Africans at Maranhao," was published in The Journal of Atlantic Studies as part of a larger series dedicated to slavery and the slave trade, emancipation and abolition in the Atlantic and Indian oceans. The series includes one-minute author interviews.
U of I Assistant Professor of History Rebecca Scofield was among interviewees on a panel for a PBS documentary on Idaho women's suffrage called, "Ahead of Her Time. Women's Suffrage in Idaho." Katherine Aiken, a U of I emerita professor of history, was also part of the production.
The Lionel Hampton School of Music welcomes Giselle Hillyer as assistant professor in the strings faculty. Hillyer has performed nationally and abroad as a violinist and violist, including solos with the Washington-Idaho Symphony and recitals in Idaho and Washington. Diane McGarry is the school's new administrative specialist. Diane previously served in the School of Journalism and Mass Media. Kelly O'Neill is the school's new communication specialist.
Paulette Brook, a Ph.D. candidate in the department of history, won the Carlos Schwantes award, the department's highest award for outstanding graduate students, and Bethany Symonds won the Kent Hackman Award, which recognizes the department's outstanding seniors.
Associate Professor of English and Associate Dean for Research and Faculty Affairs in the College of Letters, Arts and Social Sciences Diane Kelly-Riley has been appointed as interim vice provost for faculty. She replaces Torrey Lawrence, who accepted the position of interim provost and executive vice president.
Professor Gustavo Castro-Ramirez, D.M.A., Lionel Hampton School of Music, has been invited to present his research at the National Opera Association Annual Convention in January 2021.
An article by Theatre Arts Assistant Professor Sarah Alice Campbell, titled "'La conjura de Xinum' and Language Revitalization: Understanding Maya Agency Through Theatre," was recently published in the spring 2020 Journal of American Drama and Theatre.
Catch up on all the latest news on the CLASS News page. Submit your alumni or CLASS news items.
---
Aiken Receives Award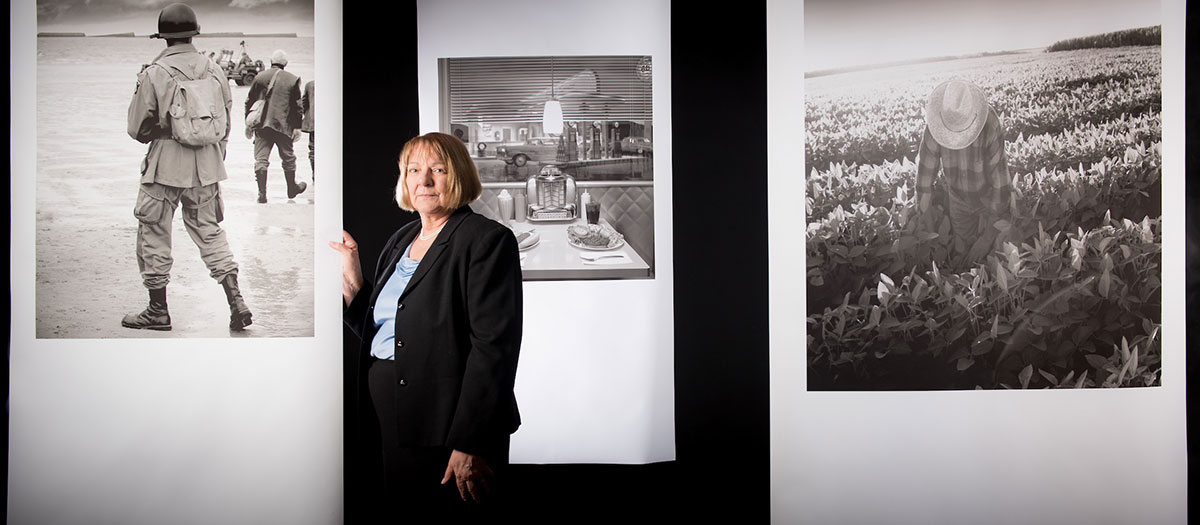 University of Idaho History Professor Katherine Aiken received the state's highest distinction for her impact in public and professional service, volunteerism and philanthropy in her field. Read More.
---
Sarathchandra Earns Teaching Award
Dilshani Sarathchandra, an associate professor of sociology at the University of Idaho, was recognized with the Early Career Award for Innovation in Teaching Sociology from the Pacific Sociological Association for her innovative and creative approaches to teaching and her commitment to mentoring students. Read More.
---
Best Wishes to CLASS Retirees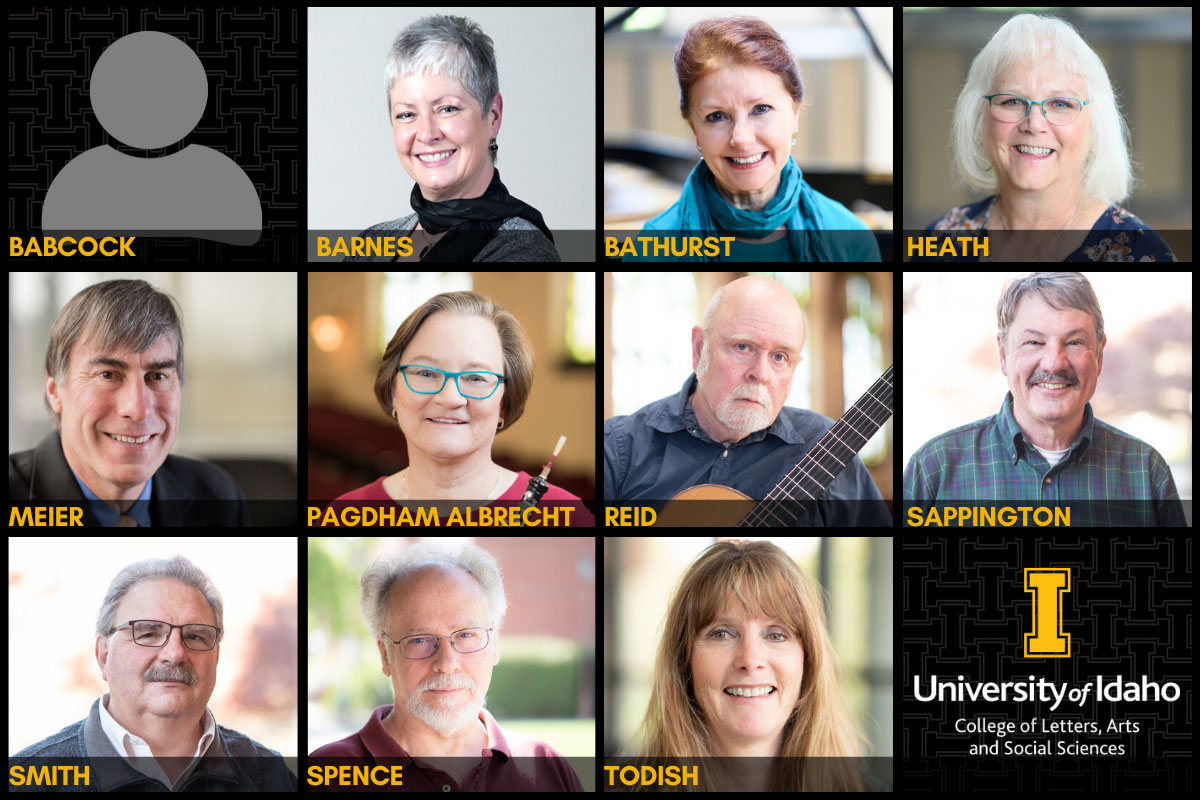 During the 2019-20 academic year, eleven staff and faculty members retired from the University of Idaho. CLASS would like to recognize and thank each of them for the impact they made on generations of Vandal students and alumni. Combined, this retiree group dedicated more than 300 years to the University of Idaho.
Virginia Babcock, Department of Sociology and Anthropology, 28 years of service
Kim Barnes, Department of English, 20 years of service
Pamela Bathurst, Lionel Hampton School of Music, 20 years of service
Patti Heath, Lionel Hampton School of Music, 38 years of service
Steve Meier, Department of Psychology and Communication Studies, 33 years of service
Carol Padgham Albrecht, Lionel Hampton School of Music, 31 years of service
James Reid, Lionel Hampton School of Music, 42 years of service
Lee Sappington, Department of Sociology and Anthropology, 39 years of service
Steve Smith, School of Journalism and Mass Media, 8 years of service
Richard "Rick" Spence, Department of History, 34 years of service
Janice Todish, CLASS Administration, 37 years of service
Share stories of these retirees at class-fan@uidaho.edu or consider thanking your favorite faculty or staff member by making a gift in their honor online.
---
Dates & Deadlines
Aug. 24 - Fall Session classes begin
Sept 4 – Greenwood chat with playwright Idris Goodwin, 1 p.m.
Sept 6 – Virtual Student Recital: Catherine Anderson, piano, 4 p.m., LHSOM Facebook page
Sept 7 – Labor Day, University of Idaho closed
Sept 8 – Black Lives Matter Speaker Series with David Pellow, 6:30 p.m.; visit here
Sept. 10 – Percussion Day Concert, 7:30 p.m., LHSOM Facebook page
Sept. 11 - Greenwood chat with director Lavina Jadhgwani, 1 p.m.
Sept 18 – Greenwood Chat with Amy Rose Marsh, Concord Theatricals, 1 p.m.
Sept 25 – Greenwood Chat with directors, performers Juan Cabello and Geralldy Najera, 1 p.m.