CLASS Notes, April 9, 2020
Dear alumni, colleagues and friends,
We live in strange and unsettling times. While everyone's health and safety—that of our students, our alumni and all our university employees—are our foremost concerns, I want to emphasize that we are committed to the integrity of our academic programs and assuring our student success on all levels. Challenges abound, but we are focused on our common good and meeting the needs of our community. I hope that you will find the stories below uplifting. They showcase the hard work our college is doing amid much uncertainty. I'm incredibly proud of our students and colleagues, and I want to thank them for their extraordinary efforts and mutual solidarity. I send you, the reader, all my best wishes and hope that you and all yours stay safe and stay well.
Very truly yours,
Sean M. Quinlan
Dean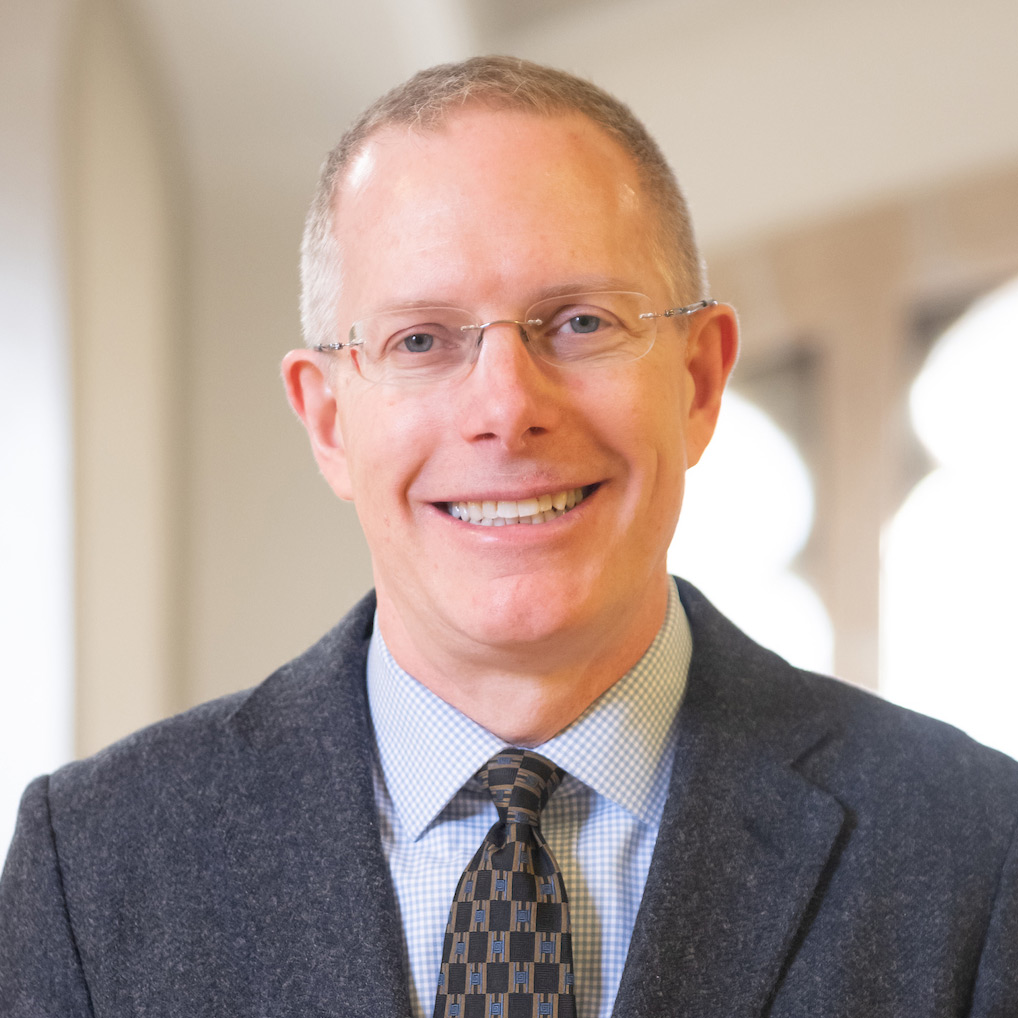 ---
A New Type of Production
The hemming of pants, sewing of buttons and assembling of costumes. Three weeks ago, there was a palpable excitement and busyness among the stitchers in the University of Idaho's Department of Theatre Arts as they prepared for the season finale production. Now, with all classes online and the final 2020 production cancelled due to the coronavirus outbreak, the scene in the costume shop is a little different.
But, as the saying goes, the show does go on.
Ginger Sorensen, a clinical assistant professor and costume director, oversees all aspects of the costume production for each U of I play. Normally, students in her production lab class design and sew costumes for the theatrical productions. But, with no production to prepare for, the costume shop students turned from outfitting its actors to sewing for those currently in the spotlight – staff at Gritman Medical Center in Moscow.
Reading COVID-related News
U of I experts explain how to read the news in a pandemic.
Tips for Surviving Isolation
How polar explorers survived months of isolation in the Antarctic.
---
'Vandal On' in Our Community

President Scott Green's mantra to the University of Idaho community - "Keep Calm and Vandal On" – epitomizes the strength and resolve of our alumni, employees and students. Even in difficult times, the Vandal Family rises to the challenge. Here are ways that U of I is supporting our local communities:
---
Supporting Vandals During the Pandemic
In light of the extraordinary circumstances brought about by the spread of COVID-19, University of Idaho students are facing unforeseen challenges that threaten to seriously disrupt their learning experience. Likewise, Idaho's healthcare workforce is facing unprecedented challenges as they prepare for and treat this pandemic in every corner of the state.
Members of the generous Vandal community have asked how they can help. The University of Idaho is making every effort to support and protect students during this uncertain time, and you can help us do even more at an individual level. You can also help deliver specialized coronavirus training to Idaho's healthcare professionals. Please consider making a gift to have an immediate and meaningful impact for Idaho students and our communities.
Bruce & Kathy Pitman Fund for Student Emergencies
Support Vandal students in crisis
Vandal Food Pantry
Fight food insecurity for students
ECHO Idaho
Video conferencing helps connect community providers across Idaho with specialists in regular, real-time collaborative sessions.
---
CLASS Student, Alumna Receive Fulbright Awards
One student and one recent graduate from the University of Idaho's College of Letters, Arts and Social Sciences have been awarded Fulbright U.S. Student Program awards for the 2020-21 academic year.
Michael Bishop, a Master of Fine Arts candidate in creative writing from Waianae, Hawaii, received a Fulbright Open Study/Research Award to New Zealand. There, Bishop will conduct research for a creative nonfiction project. Bishop will use this research to produce a collection of literary nonfiction writings, inspired by protecting natural resources around the globe.
Annarose Qualls, a 2019 alumna from Moscow who earned degrees in international studies, Spanish and Latin American studies, received a Fulbright English Teaching Assistantship (ETA) to Colombia. The ETA program places Fulbrighters in classrooms abroad to provide assistance to local English teachers.
---
Dates & Deadlines
Every Wednesday and Friday – UI Mind Drop-in Mindfulness with Jamie Derrick. 12 – 12:20 p.m. Attend via Zoom.
Mondays in April – Mindfulness Mondays with Meggie. 5:30 – 6:30 p.m. Via Zoom. Learn more.
April 9 – Student Convocation Series: LHSOM Announcements and Ensemble Highlights, 2:30 p.m., LHSOM Facebook page
April 9 – Designer Presentations – "You Can't Take It With You", 6 – 7:30 p.m., Attend via Zoom.
April 14 – Special rebroadcast: Opera Scenes, 7:30 p.m., LHSOM Facebook page
April 17 - Special rebroadcast: Jazz Bands and Jazz Choirs, 7:30 p.m., LHSOM Facebook page
April 20 – Fall registration opens
April 21 - Special rebroadcast: Jazz Combos, 7:30 p.m., LHSOM Facebook page
April 23 - Special rebroadcast: Wind Ensemble and Concert Band, 7:30 p.m., LHSOM Facebook page
April 28 - Special rebroadcast: Guitar Ensemble, 7:30 p.m., LHSOM Facebook page
April 30 – Special rebroadcast: Orchestra Concert, 7:30 p.m., LHSOM Facebook page
April 30 - Student Convocation Series: LHSOM Presser Scholar Announcement and Ensemble Highlights, 2:30 p.m., LHSOM Facebook page
May 1 - Special rebroadcast: Student Chamber Ensembles, 7:30 p.m., LHSOM Facebook page
May 4 – Special rebroadcast: Choirs Concert, 7:30 p.m., LHSOM Facebook page
May 6 - Special rebroadcast: Composers Concert, 7:30 p.m., LHSOM Facebook page
May 7

-

Student Convocation Series: LHSOM Graduates and Winners of the Convocation Challenge, 2:30 p.m., LHSOM Facebook page
May 8 - Jazz Bands and Jazz Choirs, 7:30 p.m., LHSOM Facebook page