CLASS Notes, July 10, 2019
Dear alumni, donors, colleagues and friends,
The month of July brings many changes to our university. Already, excitement is brewing for the upcoming academic year. Foremost, we welcome distinguished alumnus Scott Green as he becomes the nineteenth president of the University of Idaho. CLASS looks forward to his leadership and vision, and we anticipate great things for our university community. We're thrilled to have him as our new president.
In the upcoming year, we will be emphasizing, more than ever, four hallmarks of an undergraduate education in the College of Letters, Arts and Social Sciences:
internships and professional development
study abroad
undergraduate research and creative activity
service learning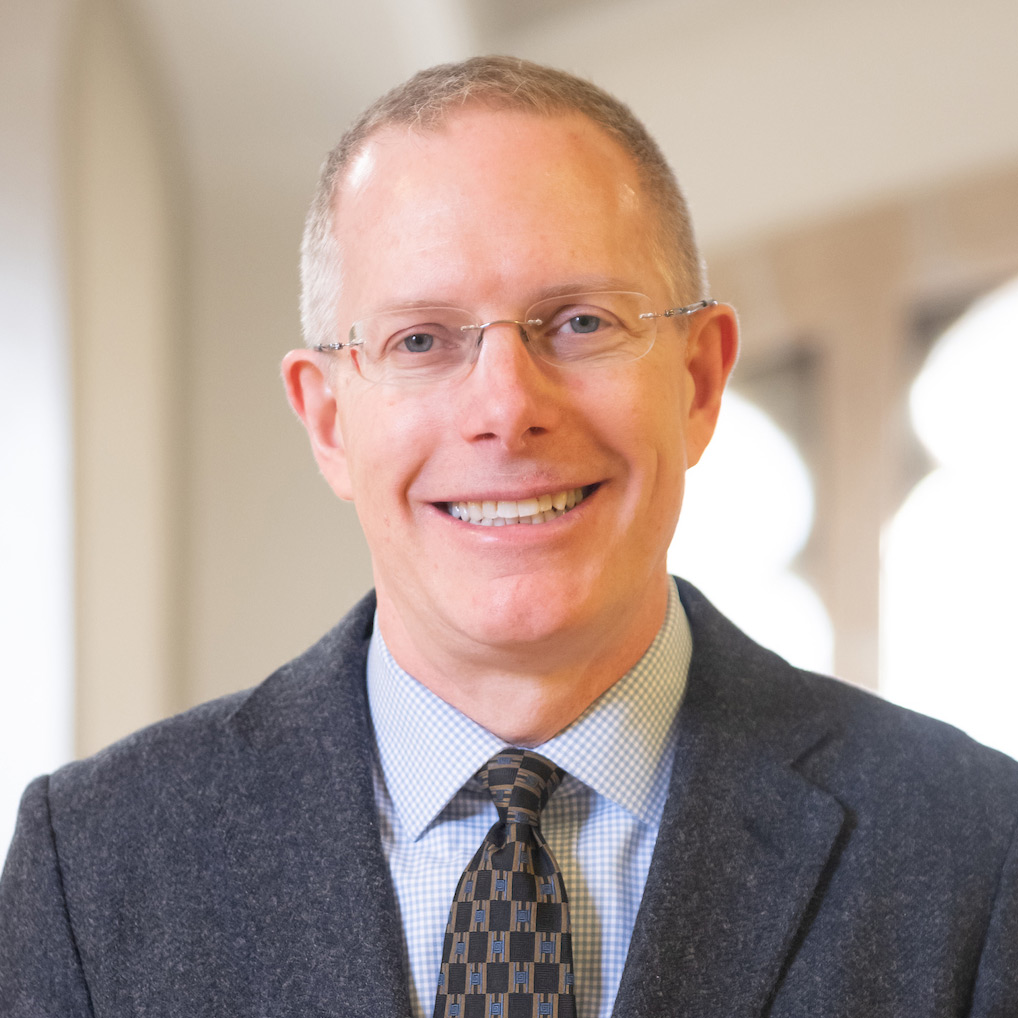 These experiences constitute vital elements of each of our programs, irrespective of the discipline. You may have participated in one (or more) of these opportunities in CLASS – as a legislative intern, a participant in the criminology abroad program, a research assistant in one of our psychology labs, a student who traveled to Ghana to study drumming, or as a volunteer with a local non-profit organization. I often hear from students and alumni alike that these experiences were some of the most memorable parts of their education at U of I. We look forward to sharing stories with you in the coming year highlighting each of these areas. It is an opportunity for all of us – alumni, faculty, donor, friend and staff – to provide meaningful and life-changing moments to our current and future students.
As always, it is an honor and a privilege to serve such a diverse and dynamic college. I send you all my best wishes for this summer, and I look forward to welcoming back our students, staff, and faculty this August.
Most sincerely yours,
Sean M. Quinlan
Dean
---
Around the College
Climate change doesn't just affect scientists; it affects everyone, including writers and lawyers, artists and sociologists. Learn how CLASS faculty are engaging students in conversations about climate change. Read more.
Connect with CLASS on LinkedIn! Join the "University of Idaho CLASS Alumni" group to post articles, list job opportunities or share your insights and experiences with graduating CLASS students and alumni.
The University of Idaho was named on Stacker's list of colleges with the best student life in every state. Data for the rankings was pulled from statistics and polls from the U.S. Department of Education.
Catch up on all the latest news from our CLASSy faculty, students and staff on the CLASS News page.
---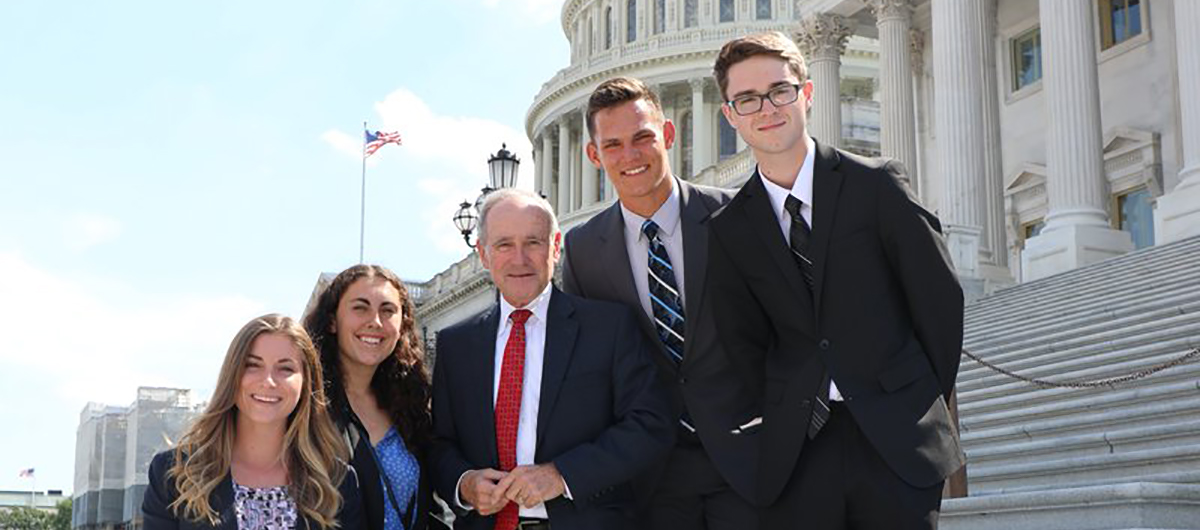 On June 26, 2019, four CLASS students spent the day at the U.S. Senate with Idaho Senator James E. Risch '65, '68. The group toured the U.S. Capitol, met with the senator's staff and the staff of the Senate Foreign Relations Committee and attended several meetings with Risch.
The students were able to see first-hand the inner workings of the nation's capital.
"It was amazing and eye opening to see all that happens within the capital and how well both political parties interacted," said Sierra Brantz, a junior from Wallace majoring in international studies and environmental science. "Having the opportunity to sit in on the Senate Foreign Relations Committee meeting was one of my favorite things we got to do. It was insightful to hear about all that is going on and great to see how people really listen and try to think through solutions or vet suggested ideas or plans."
"From this experience, I gained an understanding of what staffers and researchers for senators and non-partisan subcommittees do on a regular basis," said Ryan Palmer, a junior from Meridian majoring in international studies and political science. "I was able to witness actual proceedings between senators as they were briefed on matters related to foreign relations and national security."
Brantz and Palmer were joined on the trip by Jacob Fry, a senior from Meridian majoring in political science and international studies; Nicole Handlen, a junior from Pocatello majoring in international studies and economics; Bill Smith, director of the Martin Institute and Program in International Studies; and Katherine Himes, director of the James A. and Louise McClure Center for Public Policy Research.
The opportunity to travel to Washington, D.C. was made possible by the McClure Center and the Martin Institute and Program in International Studies.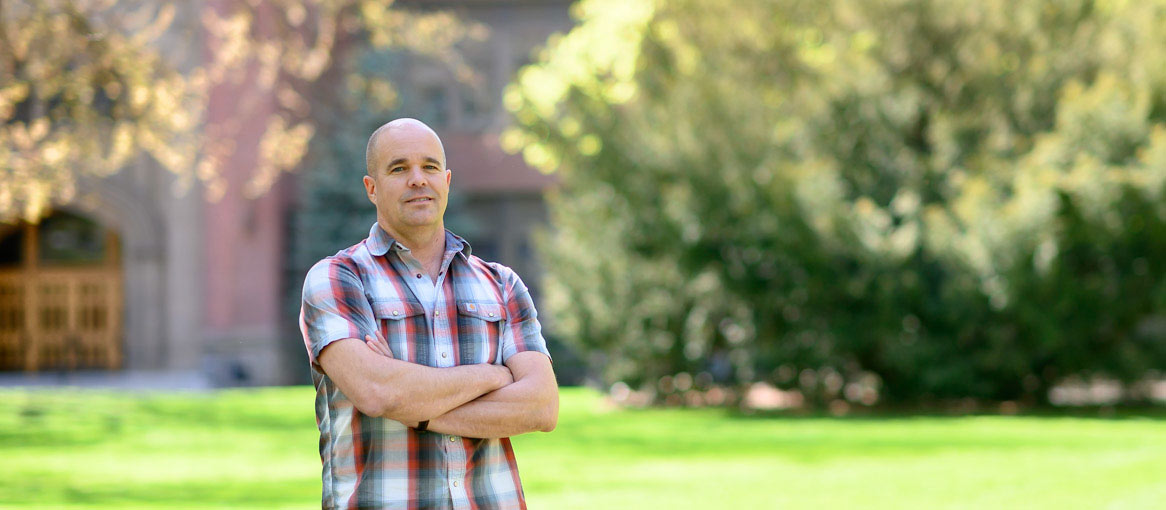 Inspiration is found in various places. For James Martin, it struck during an introductory Spanish class at the University of Idaho.
"For the first couple years, I was not sure what I wanted to do or what I was good at," said Martin, a 1995 graduate of U of I's College of Letters, Arts and Social Sciences. "Then, I took a really fine beginning Spanish class with Dennis West. He had me understanding complicated things that I hadn't understood before. It was the first class I had to go to – that I didn't want to miss. That's the danger with good teaching. It gets students interested and wanting to learn more."
Martin, who earned a Bachelor of Arts in Spanish, Latin American studies and history, found his passion at the intersection of the three subjects.
---
Quinnett Wins National Theatre Award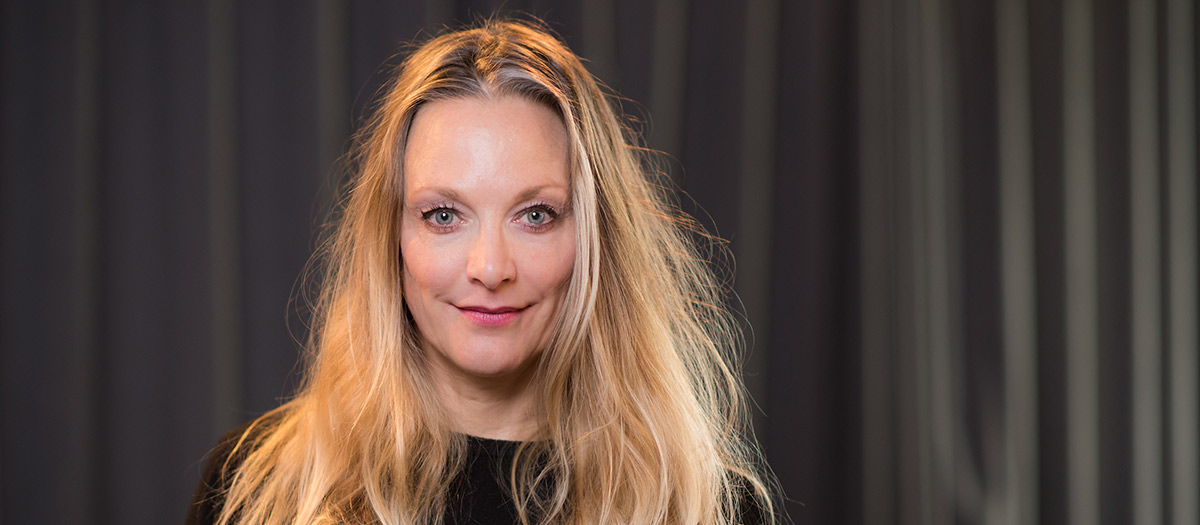 Professor Kelly Quinnett, head of performance at the University of Idaho Department of Theatre Arts, has received a national award in recognition of her commitment to teaching at the university level. Quinnett is the first and only recipient of the Uta Hagen Award, presented and sponsored by the College of Fellows of the American Theatre in honor of Uta Hagen, the late Broadway star who spent decades training generations of aspiring actors. Read more.
---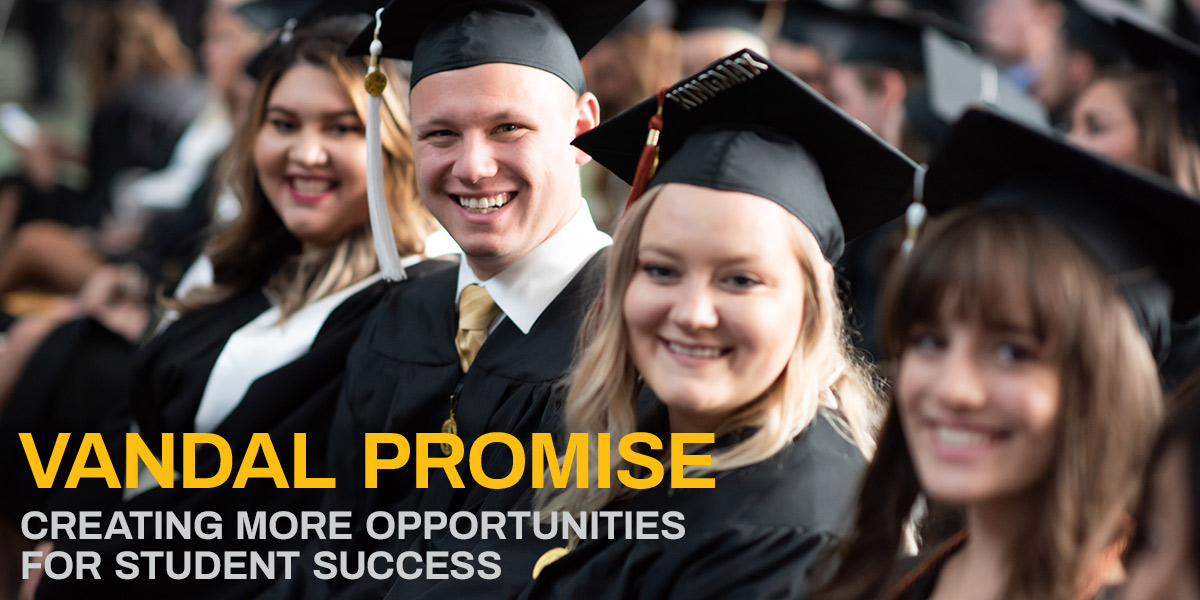 1,200 Idaho students who are admitted to U of I MISS OUT on a transformative education because they can't afford it
7 out of 10 Idaho students' families CAN'T AFFORD one year of college
$5,000 is the average gap students face throughout their college journey
Education is the path to a better life and a better world, but too often students who meet all requirements to attend U of I simply can't afford it.
In Idaho, the number of high school seniors who go on to college is one of the lowest in the nation. Each year, over 1,200 Idaho students who are admitted to U of I don't enroll due to their financial situation. You can change that.
The Vandal Promise program provides additional scholarship and grant support that enables financially challenged students go on to success in college and beyond.
Your investment in the Vandal Promise will make it possible for students — in Idaho or from around the country — who otherwise couldn't afford an education to pursue their dreams and change their lives for the better.
Make a difference today by committing $5,000 a year for five years. Your gift will help a student start their journey now, not years down the road.
To learn more, contact Scott Brown, director of development for CLASS, at 208-885-7885 or scbrown@uidaho.edu.
---