CLASS Notes, May 8, 2019
Dear alumni, colleagues and friends,
Never do I find more reward – either as a professor or now as the dean of the College of Letters, Arts and Social Sciences – than during the end of the academic year. Seeing students dressed in mortar boards and gowns, hearing the excitement of families when a graduate's name is read aloud and witnessing the smiles on everyone's faces makes Commencement a truly special moment. For many, it is the culmination of a student's academic journey.
This spring, CLASS will celebrate nearly 400 graduates, including graduates participating in Commencement activities at each of our statewide locations. Our online degree programs are helping people from across the nation finish their degrees. 46 students are earning their degrees online this spring, up from 26 only a year ago, with graduates ranging from Alaska to Ohio, California and throughout the state. I am also pleased to report that 47 of our students are graduating with advanced degrees. The commitment and passion these students have dedicated to their studies is truly inspirational.
Below, you will read about some of our graduating students, including our 2019 Lindley Award winner Ayomipo Kayode-Popoola. Ayo, and our 396 other graduates, have benefited from the help from each of you. A student's academic journey includes so many people – their teachers, family, friends, donors, mentors and more. Many of you have served in one of these roles to at least one (if not many more) of these graduating students. Thank you for supporting these students and for supporting the great work of our college. I look forward to welcoming are graduates into the CLASS alumni network and seeing what great impact they have on the world.
All the best,
Sean M. Quinlan
Dean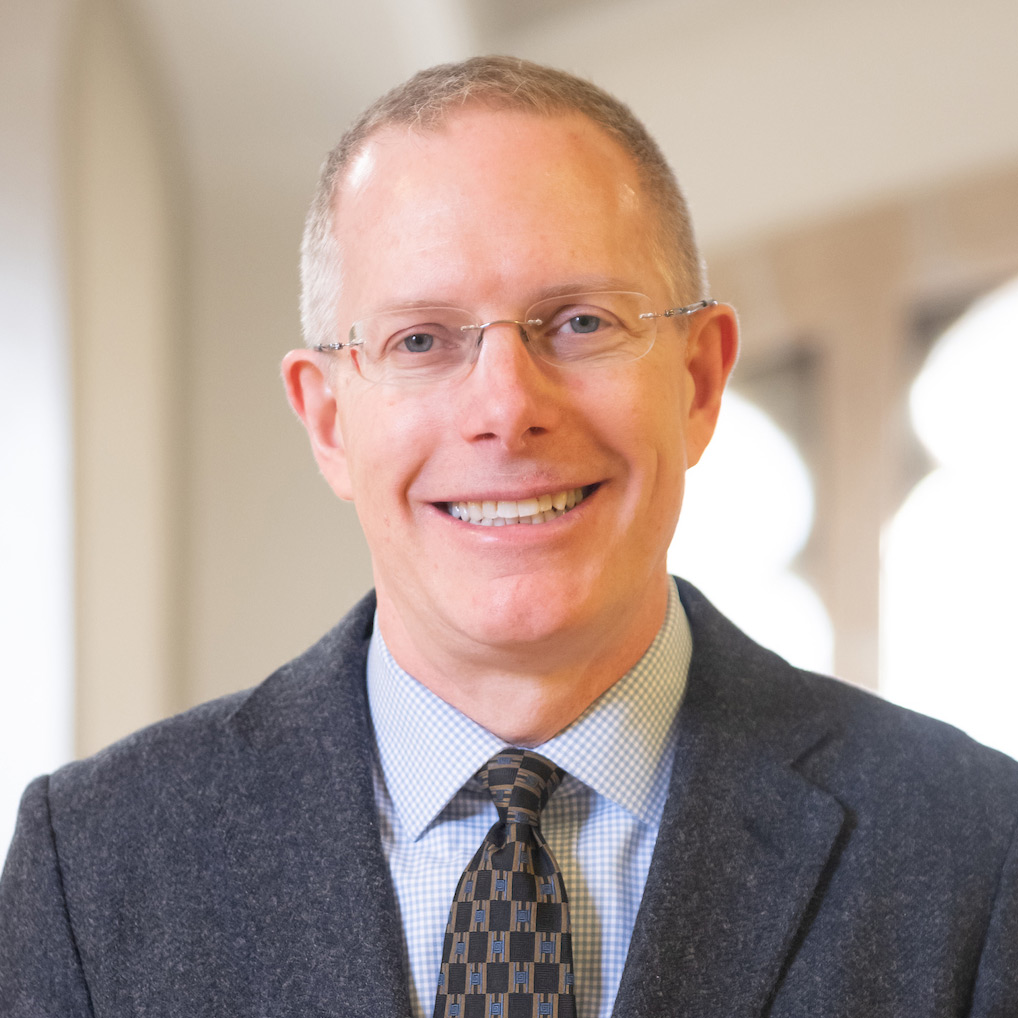 ---
Around the College
U of I Confluence Lab members Jennifer Ladino, associate professor of English, and Kayla Bordelon, doctoral candidate in natural resources and society, were awarded an Idaho Humanities Council Opportunity Grant to work on a collaborative project: "Our Changing Climate: Finding Common Ground through Climate Fiction." On May 15, members of the Coeur d'Alene community are invited to discuss Barbara Kingsolver's novel "Flight Behavior" to identify common concerns about climate change in Idaho.
Two theatre students – Andrew Yoder from Boise and Jessica Shehan from Coeur d'Alene – were finalists for national awards at this year's Kennedy Center American College Theatre Festival in Washington, D.C. on April 19. Yoder was a finalist for Excellence in Sound Design and Shehan was a finalist for the 2019 Stage Directors and Choreographers Award.
Rachel Halverson, professor of German and chair of the Department of Modern Languages and Cultures, was named a fellow at the inaugural Regional Institute on the Holocaust and Jewish Civilization to be held May 10-12 in Bellingham, Wash. The institute is coordinated by the Holocaust Educational Foundation of Northwestern University and the Ray Wolpow Institute for the Study of the Holocaust, Genocide and Crimes Against Humanity at Western Washington University.
Catch up on all the latest news from our CLASSy faculty, students and staff on the CLASS News page.
---

---
2019 Lindley Award Winner — Ayomipo Kayode-Popoola
---
Twelfth U of I-Moscow PD Citizen's Police Academy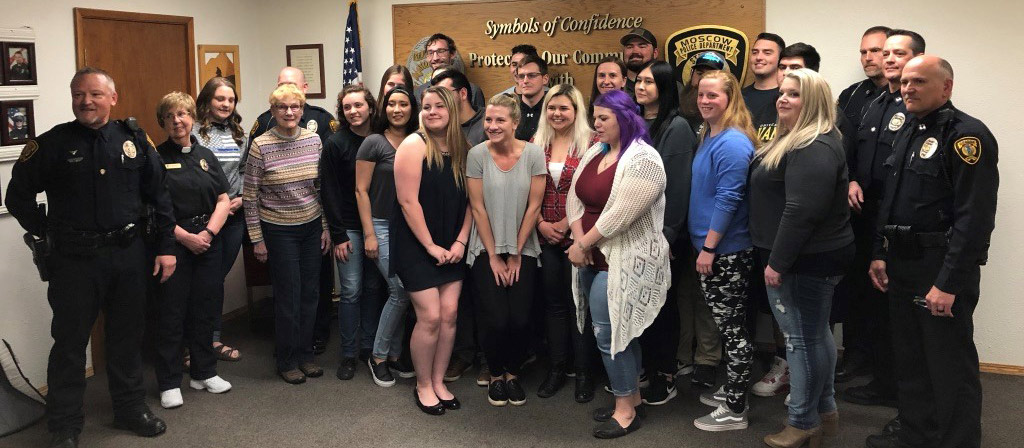 Eighteen students studying criminology in the Department of Sociology and Anthropology participated in this year's Citizen Police Academy. This unique partnership between the University of Idaho and the Moscow Police Department allow students to get a first-hand experience of what it is like to train as a police officer, while earning U of I credit. Over twelve weeks, the students learned about police procedures, investigations, ethics, computer crime, use of force and patrol techniques. The class also included a police ride-along and field training in special responses. As part of the coursework, students reflected on their experience through critical readings and written assignments designed to go with the material. Citizen's Police Academy has been coordinated for twelve years between the two units and were led by Department Chair Brian Wolf and Officer Rick Whitmore this year.
---
From Fires to Medicine, Thanks to Philosophy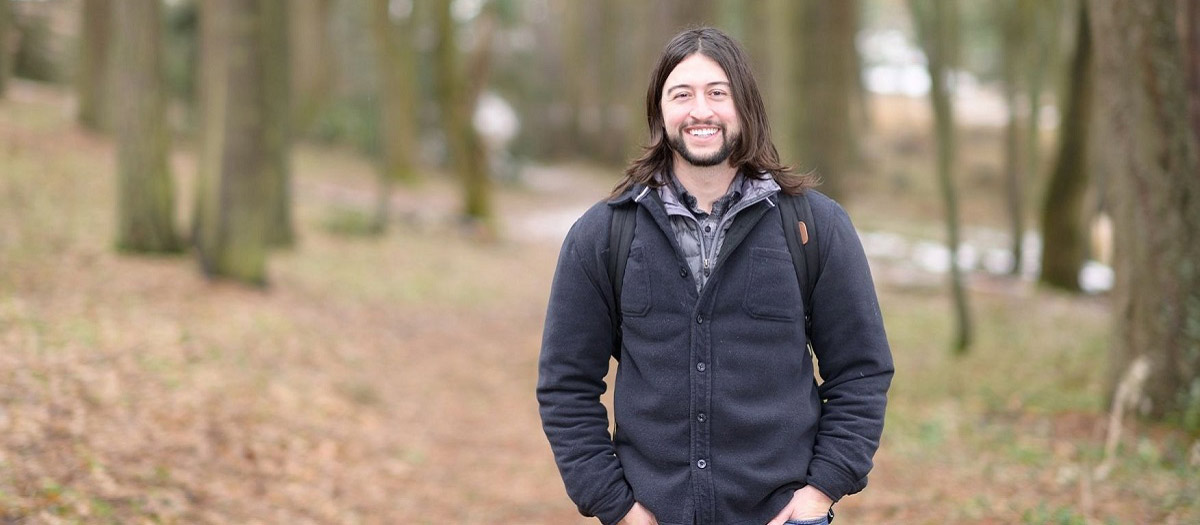 Like so many of his fellow philosophy majors, Bradley Bruce takes philosophy seriously. President of the Philosophy Club, Bruce is also a member of Pi Sigma Tau, the national philosophy honor society. Also like so many of his fellow philosophers, Bruce's path to his degree was not a straight line. Before learning of his love for philosophy, he spent his summers fighting wildfires for the U.S. Forest Service. Read more.
---
Dates & Deadlines
May 10: Swing into Summer, 7:30 p.m., Haddock Performance Hall
May 11: University of Idaho Commencement (Moscow), 9:30 a.m., ASUI-Kibbie Activity Center and livestreamed at U of I Live
May 11: CLASS Commencement Reception, post-Commencement, Memorial Gym
May 14: University of Idaho Commencement (Boise), 7:30 p.m., Boise Centre (on the Grove)
May 15: Idaho's Changing Climate: A Conversation (Based on Barbara Kingsolver's 'Flight Behavior'), 5:30 p.m., Innovation Den, 418 E. Lakeside, Coeur d'Alene
See the complete list of upcoming events and academic deadlines.
Feedback or suggestions? Please send them to class-notes@uidaho.edu.