Improving Communication Through Creative Storytelling
Author Elaine Ambrose '73 is making a lasting impact on the University of Idaho through giving the gift of storytelling.
While the tradition of storytelling has remained unchanged for millennia, the manner in which we tell those stories is entirely different. In today's day and age, platforms like Twitter and Tumblr push creators to compress their messages and tell them in different, more visual ways.
Elaine Ambrose '73 wants to improve methods of communication through creative storytelling.
Ambrose, a bestselling author and award-winning blogger, has a passion for creative storytelling. She has always had a knack for telling vivid stories, but believes that her time at the University of Idaho gave her direction and brought her to where she is today.
"I came from a farm in southern Idaho, and the university changed my life. I joined the Vandaleers and toured Europe. That experience and many others here got me to write more and explore my own abilities," Ambrose said. "The classes I took in marketing and public relations helped me sell my own books, and I'm still great friends with the women that I met all those years ago. They even appear in my books, so the University of Idaho literally shapes my writing sometimes."
Honoring a Family Legacy
Her brother George also attended U of I and shared that passion for storytelling and the magical power it carried to communicate ideas and experiences. He continued to tell jokes and stories until he died in May 2017.
Ambrose honored her brother and their shared interest in storytelling by creating the Ambrose Storytelling Endowment, a lasting fund to support budding storytellers in U of I's College of Letters, Arts and Social Sciences.
"My entire career has been writing and telling stories," Ambrose said. "I wanted to give back to the university to encourage more storytelling. We live in an age of sentences through Twitter and instant messaging that don't quite communicate a story the same way a rich paragraph or dialogue does."
The Ambrose Storytelling Workshop
The signature part of the endowment is the Ambrose Storytelling Workshop, a five-hour event held at U of I in March. Two dozen students from a variety of disciplines learned the craft of storytelling, with assistance from U of I's faculty.
"The goal for this workshop and endowment is to help people keep telling stories," Ambrose said. "Everyone brought their own stories and we got so many different majors that really made this an incredible experience."
Ambrose opened the second half of the workshop with a presentation of her own. She began by relating a short but purposeful story that drew the participants in immediately. After concluding the story, Ambrose went back and delineated how each little detail in the story's presentation made a difference.
The 2018 workshop was organized by CLASS faculty member Benjamin James, who is the recipient of the inaugural Ambrose Storytelling Endowment faculty research award. James organized the workshop and a panel discussion featuring faculty members Alexandra Teague and Robert Caisley, along with art and design professor Greg Turner-Rahman.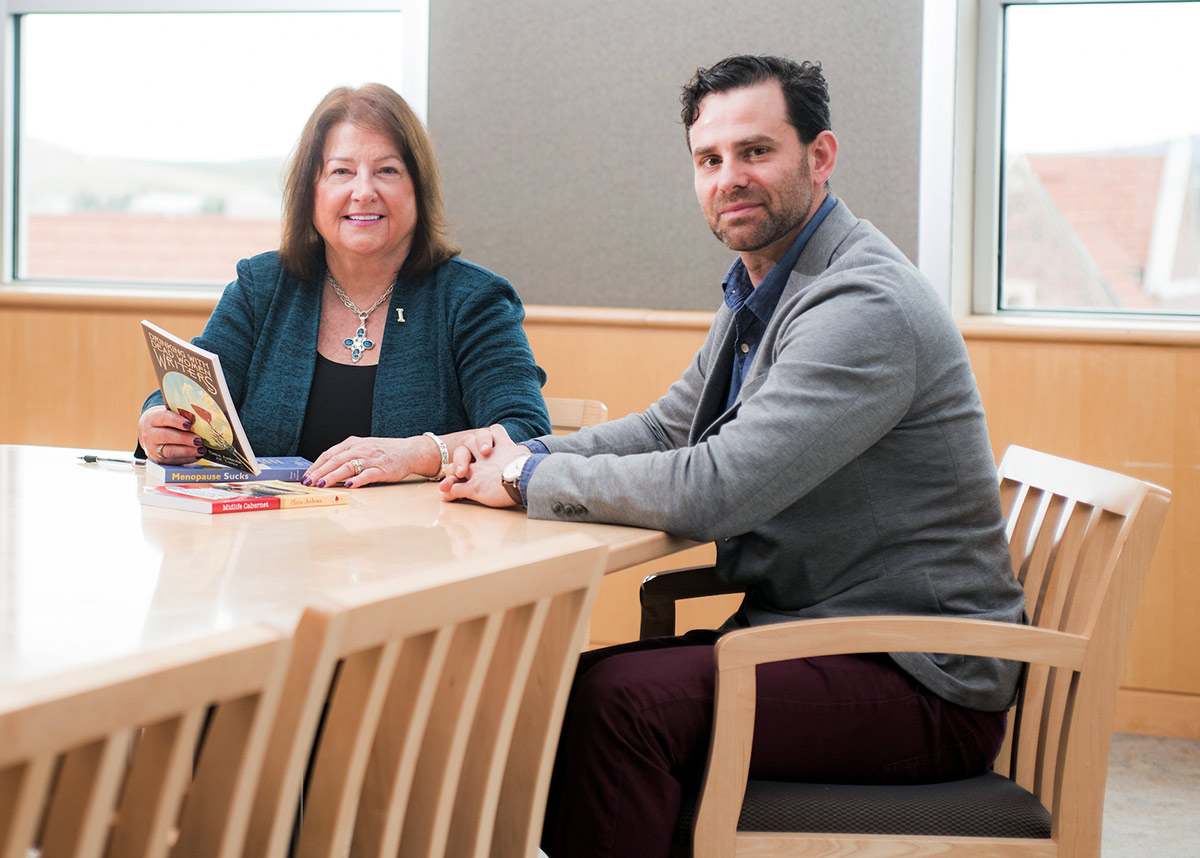 Learning the Art of Storytelling
Interacting with faculty, who are themselves published authors, allowed the students to evaluate their stories and get constructive feedback. Ambrose hopes this kind of exercise continues to proliferate as a means of creation and release.
"There's a lot of angst across the nation right now, especially in young people who feel like they're getting blamed for everything," she said. "However, they can't communicate their side of the story effectively because they've grown up with these platforms that inhibit their ability to tell their own story."
The Ambrose Storytelling Workshop will be held each spring and will continue to groom prospective writers and creatives.
"I've traveled to 32 countries around the world and I always come back to Idaho, both the state and the university," Ambrose said. "The relationships people build here are lifelong and I don't think you can really find it anywhere else. Everyone has a story to tell, and I hope we can continue to create and share our original, dynamic stories."
Written by Jonah Baker '18, English
Published in October 2018.