Design a Better World
In one of the fastest growing states in the nation, it's crucial that we're innovative and responsible stewards in our designs. That's why students and faculty in the College of Art and Architecture take special consideration for our built, cultural, natural and virtual surroundings — while producing designs that safeguard sustainability, economic resiliency, cultural vibrancy and the common good.
---
Degrees
Our programs have a foundation in the arts and a strong commitment to design integration, honed in our tight-knit studio culture. Join us!
NEW! B.S. Environmental Design
Develop the integrated design landscapes of the future with a degree in environmental design. In environmental architecture, YOU create versatile design opportunities for land planning and management, environmental consulting fields, and the architecture of landscapes.
Our B.S. Landscape Architecture is changing to B.S. Environmental Design starting July 1, 2023. We're enrolling now! Learn More >>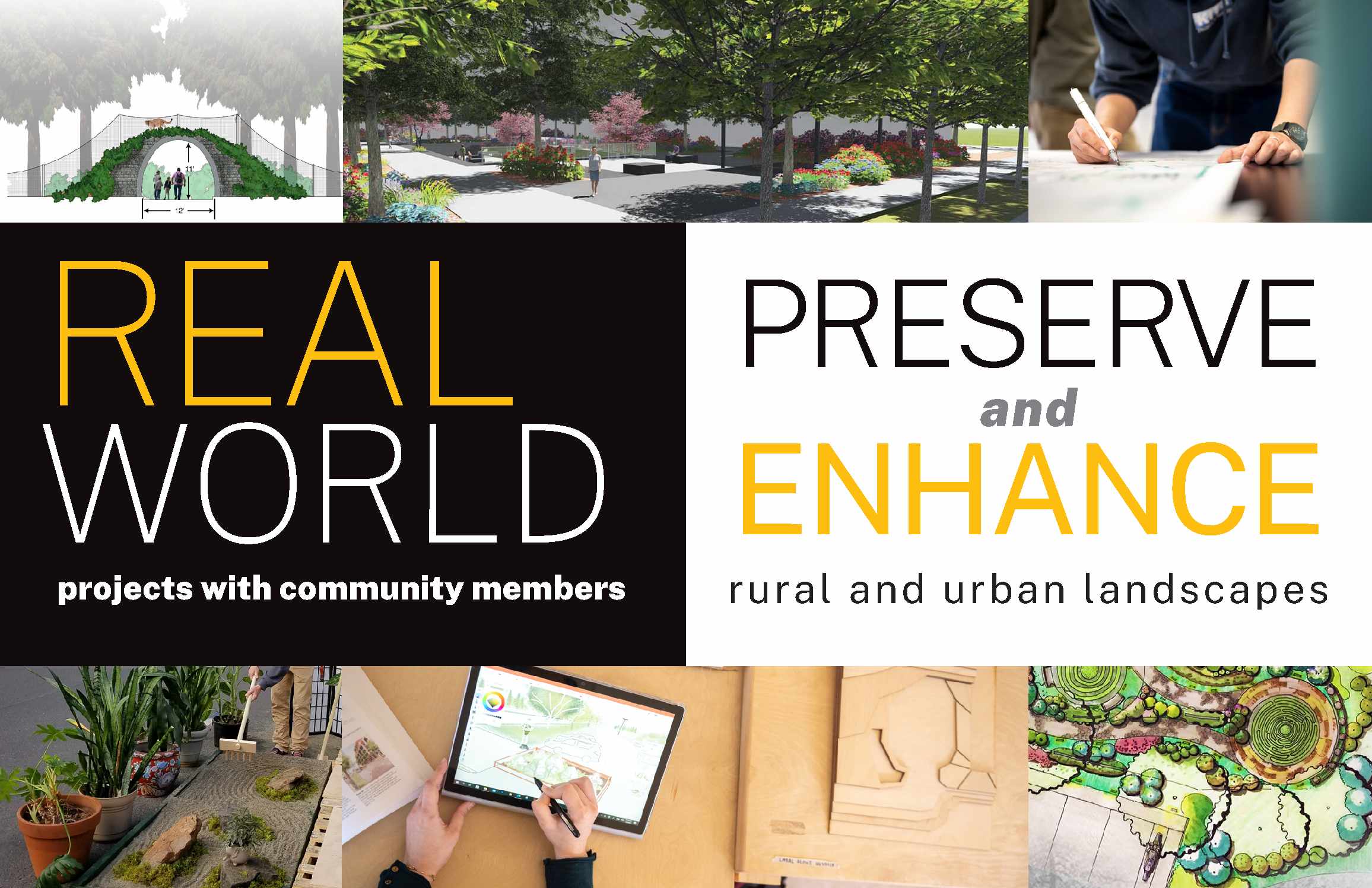 ---
Two Locations
Study in Moscow or Boise. Whether you're looking for a welcoming college town or a vibrant urban design laboratory, you'll find it here.
---
Your Future
Our programs are professionally accredited and our graduates have impressive job placement rates. You'll have the opportunity to build your portfolio through studio work, international travel, design competitions and internships.
Career Opportunities in Design
---
Connect
Have questions or ready to learn more? Connect with us today!
---
News & Events
Check out the latest happenings among our students, faculty and alumni.
---
Land Acknowledgement Statement – The College of Art and Architecture operates in university facilities located on the homelands of the Nimiipuu (Nez Perce), Palus (Palouse), Schitsu'umsh (Coeur d'Alene) and Kammedeka (Shoshone-Bannock) tribes. We extend gratitude to the indigenous people that call this place home, since time immemorial. U of I recognizes that it is our academic responsibility to build relationships with the indigenous people to ensure integrity of tribal voices.