Organizations & Clubs
American Institute of Architecture Students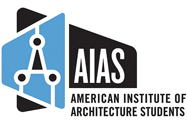 The mission of the AIAS is: to promote excellence in architecture education, training, and practice. To foster an appreciation of architecture and related disciplines. To enrich communities in a spirit of collaboration. To organize students and combine their efforts to advance the art & science of architecture.
Advisor: Philip Mead
American Institute of Graphic Artists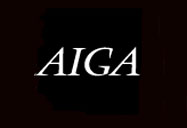 Learn more about the graphic design profession with guest speakers and other resume-building activities.
Advisor: Delphine Keim
Interiors UI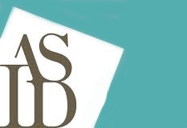 Interiors UI is a community of people driven by a common love for design. We are members of multiple professional organizations, including the American Society of Interior Designers (ASID), the International Interior Design Association (IIDA), and the Hospitality Industry Network (NEWH).
Advisors: Miranda Anderson and Rula Awwad-Rafferty
National Association of Educators of Art (NAEA)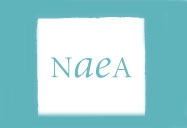 Network with professionals that are in the education field, provide community service, and attend the state and national conferences.
Advisor: Sally Machlis
Student Chapter of American Society of Landscape Architects (SCASLA)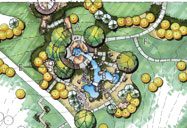 Offers opportunities to learn more about the landscape architecture profession through on-campus meetings and activities, guest speaking events and field trips to industry firms. SCASLA combines the interests and desires towards fulfilling educational and social needs as well as broadening the understanding of the profession.
Advisor: Dan Cronan
Student Congress of Art & Architecture (SCAA)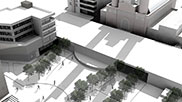 Vandals Printmakers' Guild and Print Club- VPG
Organized to promote printmaking courses and activities on campus, notably the annual Student Print and Ceramics Sale at the Prichard Gallery. VPG also supports printmaking students' activities (materials, portfolio fees, etc.), outreach work, and conference attendance. Mike Sonnichsen, VPG faculty adviser, teaches printmaking at U of I and is a champion of all forms of inky printmaking processes.
Advisor: Mike Sonnichsen
Virtual Design Society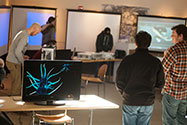 Advisor: Rayce Bird
Visual Arts Community (VAC)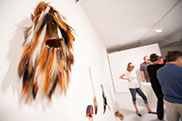 Co-Advisors: Casey Doyle & Stacy Isenbarger