Architecture
Design and build a tasting room for a winery in the stunning Snake River Valley. Develop architectural visions for urban centers of the Pacific Northwest during field trips to Portland and Seattle. See the world's cultural wonders and visit major international firms — in China, Rome and England — during our faculty-led study abroad programs. These opportunities are possible with U of I's architecture program, which delivers a cutting-edge, socially-conscious, and sustainable design education in the fastest growing state in the nation.
Students can pursue their degree at our main campus in Moscow, with the rolling hills of the Palouse as their backdrop. Or they can seek out professional opportunities in an urban setting at our Boise campus, located in the heart of downtown at the Urban Design Center.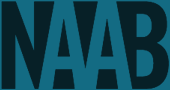 Our architecture program is nationally accredited, so students can pursue their professional degree through our master's tracks, which provide the training and credentials required to become a licensed architect. Please visit NAAB to learn more about accreditation and licensure.
Architecture BootCamp
June 10 - Aug. 2, 2024
Make a change! Designed for students with bachelor's degrees in other disciplines, transfer students and community college graduates with A.A. and A.S. degrees.
Design-Build Program
Our design-build program offers students the chance to conceptualize and construct their design ideas while positively impacting communities.
Integrated Design Lab
The IDL is dedicated to the development of high performance buildings in the Intermountain West with emphasis on energy efficiency, building systems and the integration of human factors.