Virtual Technology & Design
Find your path as an emerging designer, builder, storyteller and researcher in U of I's Virtual Technology and Design program. VTD isn't limited to a specific subject – your degree can reflect your interests, passion and expertise.
In our program, you'll create virtual experiences to transform the way people across the globe work and play. Using technology-enabled design skills, you'll solve complex problems in industry and healthcare, build the next generation of entertainment and so much more.
U of I's program delivers a cutting-edge, socially conscious and sustainable design education in one of the fastest growing states in the nation.
In our interdisciplinary curriculum, you'll get hands-on experience in our design studios and work with real clients to prepare for your career. Learn to create virtual technologies for gaming, animated films, simulations, business and education and other applications while studying art and design, computer science, animation, storytelling and much more.
Help us transform the digital world!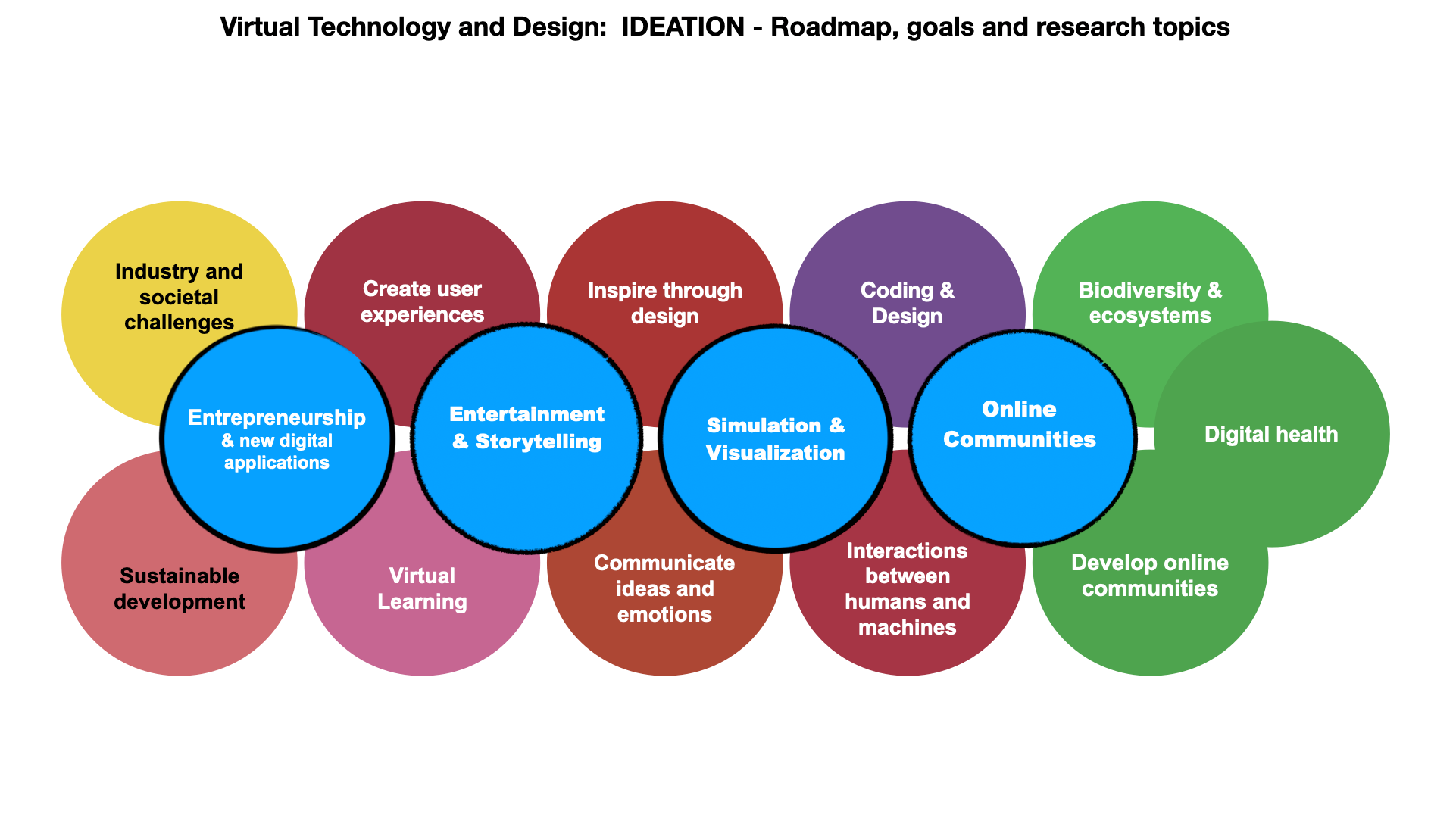 Top-Ranked School
The University of Idaho has been ranked as the #1 Animation School Program in Idaho by Animation Career Review.
Student Opportunities
Learn About Opportunities to Conduct Research, Engage with Industry Partners and More
Program Roadmap
Discover Your Path to Success and Learn About Course Opportunities
Faculty Research
Explore the Research Conducted by Our World-Class Faculty

The Virtual Technology and Design program is fully accredited by the National Association of Schools of Art and Design (NASAD). NASAD is the U.S. accrediting agency for art and design and related disciplines.

Accreditation by NASAD ensures that our programs are of high academic quality and integrity, and that we meet the recommended guidelines and professional standards in art and design education across the nation. These standards include small class size, high-quality instruction, and rigorous curricular requirements.