Interior Architecture & Design
Our Interior Architecture and Design Program — the only one of its kind in the state of Idaho — is about enhancing the quality of life for all people through innovative, environmentally friendly and socially conscious design rooted in structural, scientific, architectural principles. We prepare students to design structural interiors that protect the health, safety and welfare of occupants. These designs lead to meaningful spaces that create memories and brand experiences.
As part of a land-grant university committed to improving societal issues in our state, students in our Interior Architecture and Design Program frequently work with real-world partners to develop design solutions that address critical needs and problems while enhancing our communities and the world. One hundred percent of our students participate in meaningful community engagement and service learning projects, which translates to first-hand knowledge, tools and experience highly sought after in the workplace.
Through these hands-on experiences, interior architecture and design students get the know-how they need to build their portfolio and find fulfilling, financially viable jobs. Our May 2022, 2021, 2020 and 2019 graduates who actively searched for employment in the design disciplines had a 100 percent job placement rate by October of the same year — a fairly consistent trend among our graduates.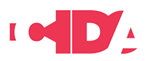 Our mission is to serve as Idaho's only public, accredited professional Interior Architecture and Design Program, certified by the Council for Interior Design Accreditation (CIDA) and the National Association of Schools of Art and Design (NASAD). With the academic training from our program, interior architecture and design graduates meet the educational requirements to seek licensure through the National Council for Interior Design Qualification. See CIDA accreditation disclosure statement.
Student Opportunities
From competitions and internships to service learning and study abroad, our students have several opportunities to gain real-world design experience.
Furniture Design Class Produces Award-Winning Student Work
Freedom to Grow
Design Student Creates Concepts for Youth Incarceration Facility that Underscore Rehabilitation, Not Confinement
---
Land Acknowledgement Statement – The College of Art and Architecture operates in university facilities located on the homelands of the Nimiipuu (Nez Perce), Palus (Palouse), Schitsu'umsh (Coeur d'Alene) and Kammedeka (Shoshone-Bannock) tribes. We extend gratitude to the indigenous people that call this place home, since time immemorial. U of I recognizes that it is our academic responsibility to build relationships with the indigenous people to ensure integrity of tribal voices.