Winter 2021 Alumni and Friends Newsletter
Dear Friends,
I hope you, like myself, have embraced the promise of opportunity ushered in by the new year. 2020 was unprecedented, and 2021 has already seen some hurdles, but I'm optimistic and plan to take this opportunity to reflect, reimagine and refocus. For the College of Art and Architecture, that begins with the Prichard Art Gallery.
Faculty members in CAA personify artistic inspiration. Their work motivates and informs those studying art, and all our design students, as well as serves as inspiration for our community.
The kickoff for the 2021 Prichard Art Gallery season features the talent and dedication of our faculty, talented artists in a variety of genres. The Faculty Exhibition, on display through Sunday, March 28, showcases the dedication of our faculty to the art of making, creating and designing.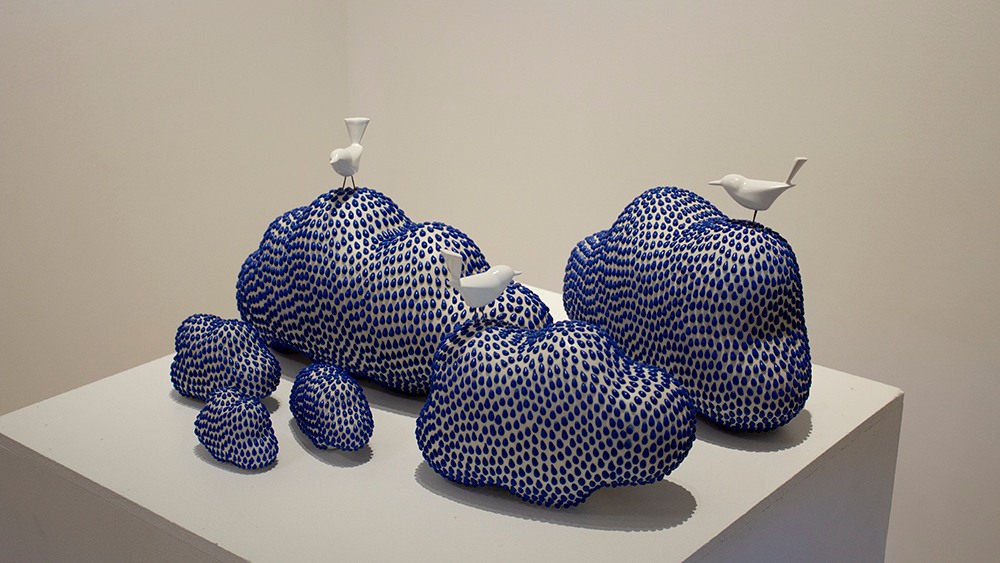 For more than 18 years, the Prichard has infused artistic excellence into our community, created conversations, expanded visions and helped us all imagine more. World-renowned, regional and local artists have shared this space of artistic excellence for decades, a standard of quality that is not changing. Through photography, drawing, painting, sculpture, mixed media, architectural studies and digital media, friends of the Prichard will continue to experience the artistic excellence created at U of I.
The Prichard is a pillar in our community, and one we hold dear. The decision to focus on Vandal faculty members, our students and the University Art Collection provides meaningful opportunities for community engagement.
There is no denying that some strategic changes to the gallery also help the bottom line of the college. We weighed carefully the need to maintain our strong academic programs and our desire to provide cultural reflection in our community. By blending the two, we all benefit.
The long-term and lasting support of our community volunteers, as well as partnerships with Palouse schools and the City of Moscow, have tremendous impact. For this we are grateful. We look forward to continued collaboration.
The Prichard has always been a force within the community. It's a force for learning, for teaching, for transforming. Its impact on this community's arts scene is incredible, and its story is one we're proud to be a part of. I'm excited for the future of the arts in Moscow, and for the opportunity we have as a college to share the talents of our amazing students and faculty.
I invite you to stop by the gallery, open from 10 a.m. to 8 p.m. Thursday-Saturday and from 10 a.m. to 6 p.m. Sunday at 414 S. Main St. and experience the works on display.
I also encourage you to visit two other student-focused galleries on the Moscow campus. Ridenbaugh Gallery on the first floor of Ridenbaugh Hall showcases student work throughout the year. Reflections Gallery is a graduate student-run gallery in the Idaho Student Union Building and is open the same hours as the building. Also, amid the COVID-19 pandemic, a number of our students' artwork is currently on display online. Check out the online Fall 2020 BFA Exhibition featuring work from graduating Studio Art + Design majors.
Moving forward, our goal is to continue to support the arts downtown. We will continue to work with and alongside community members and former Prichard Director Roger Rowley on future shows and opportunities. I'm excited for the future of the arts in Moscow, and for the opportunity we currently have to share the talents of our amazing students and faculty.
The arts are an important and transformative component of our community. Thank you for sharing this journey with us.

Shauna Corry, Ph.D.
Dean
College of Art and Architecture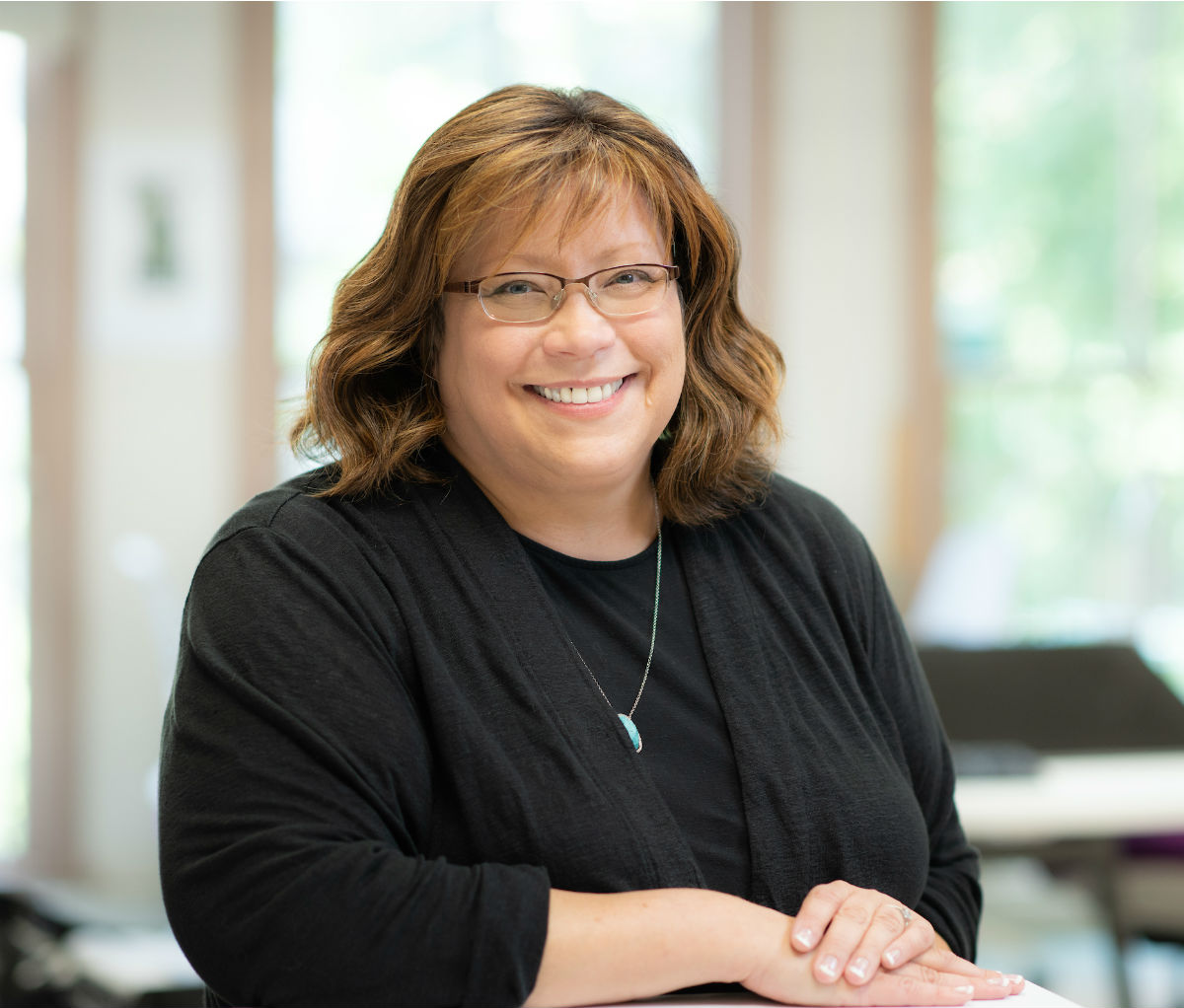 ---
Student Success
Congratulations to our Winter 2020 graduates! We are so happy for them and have been lucky to witness their growth as designers and makers and have been impressed by their fortitude during the last year. We can't wait to cheer them on from the sidelines and offer any support they may need along the way. Congratulations CAA graduates of 2020! Welcome to the Vandal Family!
---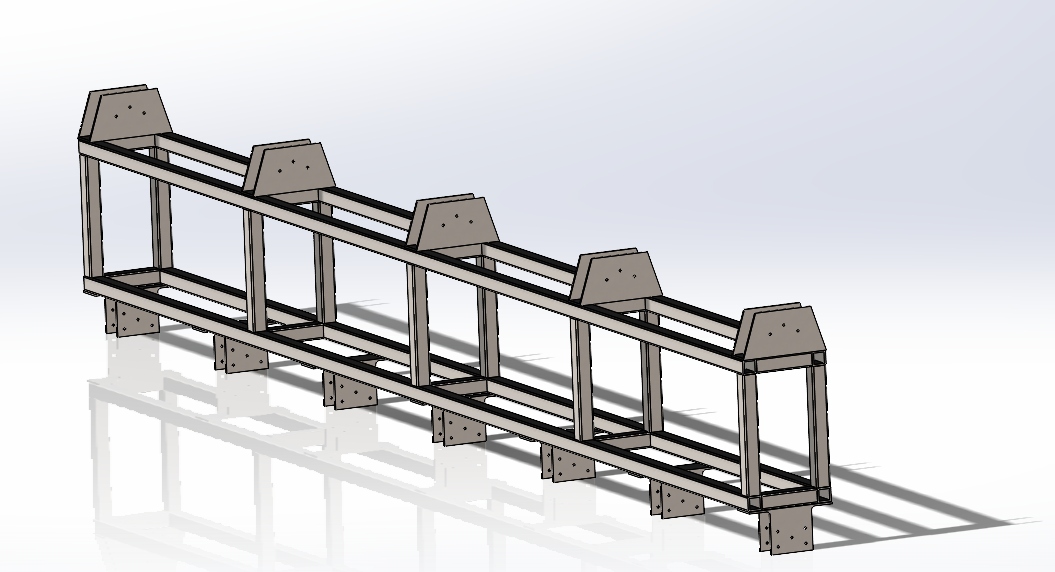 Interdisciplinary Student Team Finds Solution to Construction Woes
A student team that worked with construction professionals to solve costly and labor-intensive industry hurdles earned $10,000 for its first-place win during the 2020 Hacking for Homebuilding reverse pitch-style competition.
The team developed the Home Access Utility System, a steel frame that sits between the wall studs and floor joists of a structure and allows for easy utility access through a collapsible or detachable baseboard. The frame allows homeowners to make house repairs without the costly need to remove and replace drywall via an access system that can easily reach the wiring and other utilities in homes. The concept paves the way for easy install of future home technologies and makes the installation of services on the job site simpler for the construction team. Read more.
---
Faculty Spotlight: Lilian Alessa
Lilian Alessa, president's professor and director of the Center for Resilient Communities, has been appointed to the National Academies of Sciences, Engineering and Medicine (NASEM) committee entitled Leveraging the Future Research and Development Ecosystem for the Intelligence Community. This prestigious committee will explore ways the intelligence community can leverage the academic research and development enterprise to help ensure our nation is resilient and responsive to a changing world. This is a well-deserved recognition of her standing as a national and international leader and innovator as she joins an esteemed set of some of the most highly regarded practitioners in industry, academia and government. Congratulations, Lil.
---
Faculty Research
Dave Gottwald Discusses Cinematography in the Landscape
Dave Gottwald, assistant professor of Art + Design, is the co-author of "Cinematography in the Landscape: Transitional Zones in Themed Environments" with Benjamin George, assistant professor of Landscape Architecture at Utah State University. Their paper was recently published in Landscape Research Record, the conference proceedings of the Council of Educators in Landscape Architecture. It details how filmic grammar is employed to create spatial transitions in themed spaces and suggests the application of these principles to enhance placemaking within and between built landscapes.
Raffaella Sini Discusses Temporary Gardens as Design Enquiry
Raffaella Sini, assistant professor of landscape architecture, recently published "The 'Here and Now Time:' Temporary Gardens as Design Enquiry" in Landscape Research Record, a publication of the Council of Educators in Landscape Architecture. The paper proposes a key to reading temporary gardens – by understanding them as artworks and looking at design process by hypothesizing different dimensions of time in space that are neither linear nor cyclical. Raffaella's research found that temporality in gardens does not simply affect the duration of the physical space of the garden, but it revolutionizes the whole concept and process of designing time into space.
---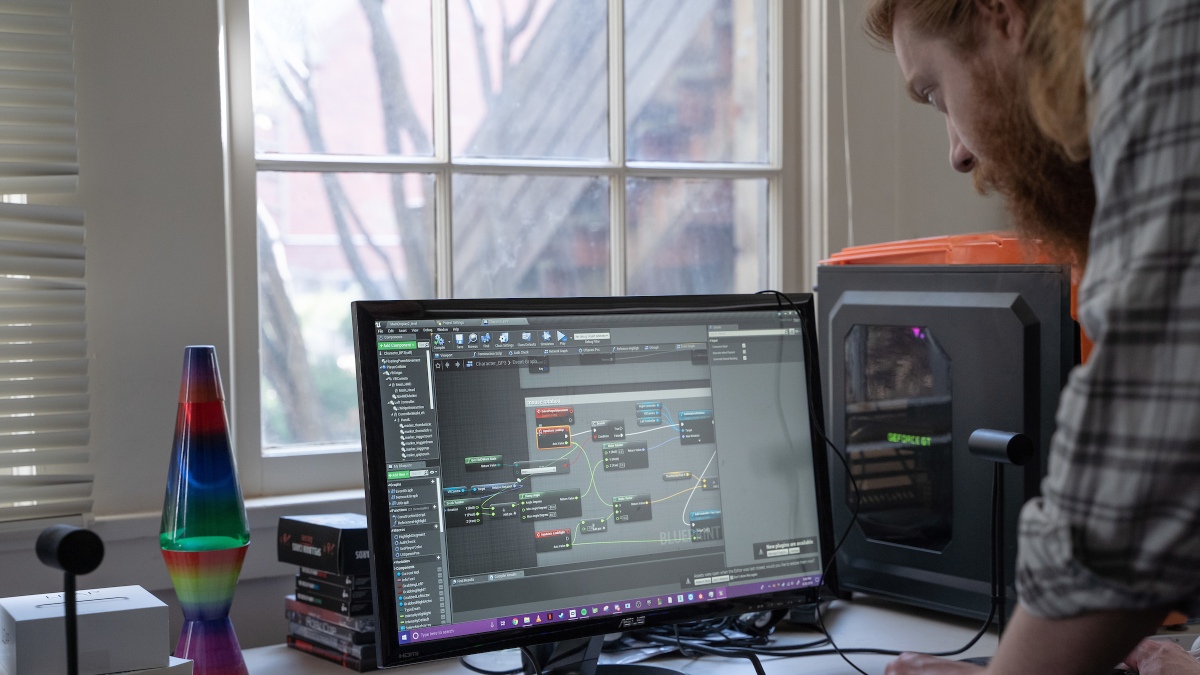 VTD Launches Professional Development Series
Compete with multiple skillsets. Explore new digital skills and learn how to apply them to your professional activities with the Virtual Technology and Design Professional Development Series. The series covers intermediate to advanced topics with eight-week or 16-week options available.
---
Center Research
In spite of all 2020 had in store, the Integrated Design Lab had a productive year. They hosted 26 public lectures to a total of 370 professionals, worked directly with more than 15 different architecture and engineering firms and impacted over 385,000 square feet of buildings. They're also continuing research on 3-D-printing panels with wood pulp, patenting an infrared thermostat, doing professional outreach to new firms and analyzing the energy impact of COVID-19 on buildings. They hired three new graduate students, including Architecture student Kelsey Ramsey, and were the recipient of a number of awards including the $31,000 Murdock Commercialization Award.
---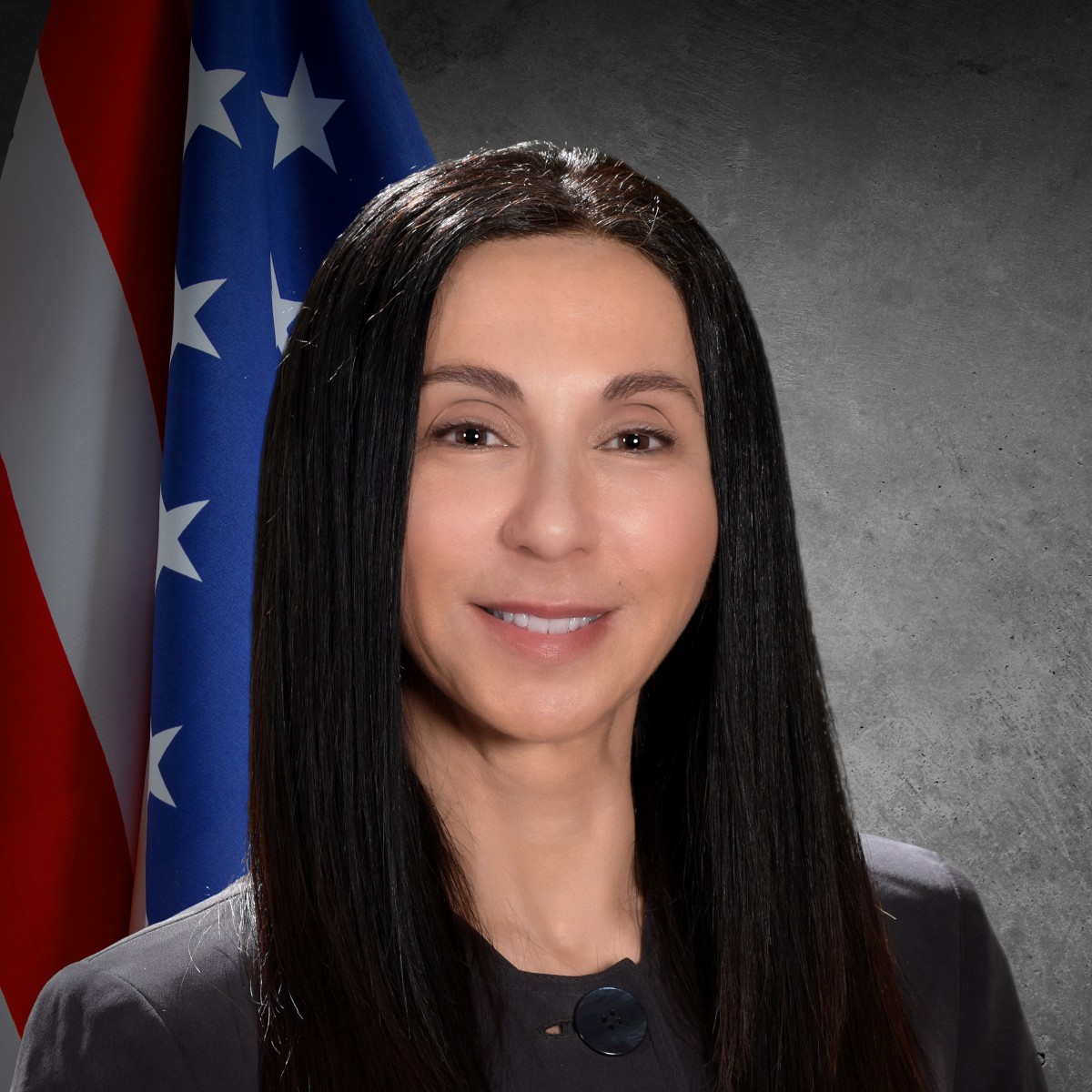 Welcome to Katie Bisset
I'd like to welcome Katie Bissett as the newest member of our Advisory Council. Katie's path toward landscape architecture began at the University of Idaho. In 2009, she received a Bachelor of Landscape Architecture from U of I and went on to receive a Master of Arts in Digital Media Studies with an emphasis in production design from the University of Houston.
After her studies, she returned home to the San Francisco Bay area where she began working in private practice and became a licensed landscape architect. In the last 10 years, she has managed projects that ranged in scale and complexity – working for clients as varied as UC Berkeley, San Francisco Parks and Rec and Stanford University.
Welcome, Katie! We're happy to have you back.
---
Loss in the Vandal Family
It is with sadness that I share with you the passing of a member of our Vandal Family, Aleksander (Alek) Halem, who died unexpectedly in January.
Alek, who was from Newbury Park, California, was a senior majoring in Art + Design. He also served as a devoted student manager for the Women's Basketball Team. Alek was a committed student with a creative spirit and a strong will to achieve success in his efforts, regardless of the task in front of him.
Within our CAA Vandal Family, Alek was known for his love of game design and his passion for designing his own game. Alek had been developing one for many years, and his family plans on completing his project and having the game manufactured. We look forward to seeing Alek's dream realized. Thank you to the Art + Design faculty, staff and students for supporting one another, along with the Dean of Students Office for guiding us through this difficult time.
As a community, we collectively mourn Alek's death and share our sincere condolences with his family and friends who are most impacted by his passing.
---
Did you know? Art and Architecture South is rich in history. Learn more.