Professional Fee
2022-2023 Fees
All full-time students (10-20 credits) - $716 per semester
Part-time undergraduates (1-9 credits) - $72.00 per credit
Part-time graduate students - $80.00 per credit (neither to exceed $716)
The current FT rate is $716.00 per student/semester with the undergrad PT rate being equal to 1/10 of FT and graduate rates being equal to 1/9 of FT.
The College of Art and Architecture Professional Fee helps support student organizations, field trips, technical shops and studios, computer studios, teaching assistantships and student services such as the presentation of Academic and Financial Aid petitions, career advice, dissemination of opportunities for internships, and both group and individual mentoring by College Advisory Council members.
Each degree program uses these funds to cover accreditation visits for all our accredited programs, association dues, professional development for faculty, to support temporary faculty, student positions, computer studio updates, technology cloud updates, studio facilities upgrades, and technology and IT costs for the entire college.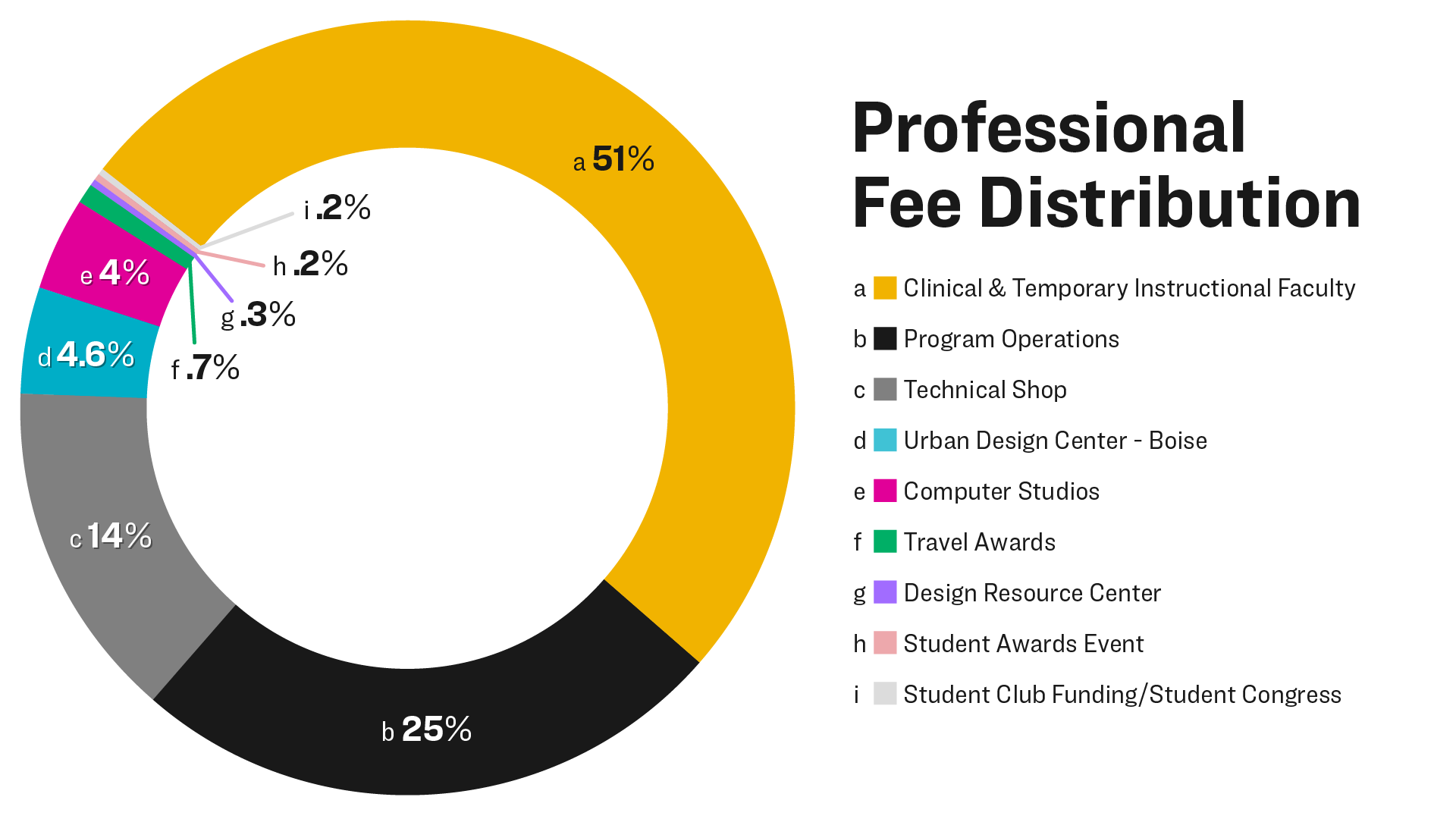 Professional Fee Distribution