High School Art Exhibition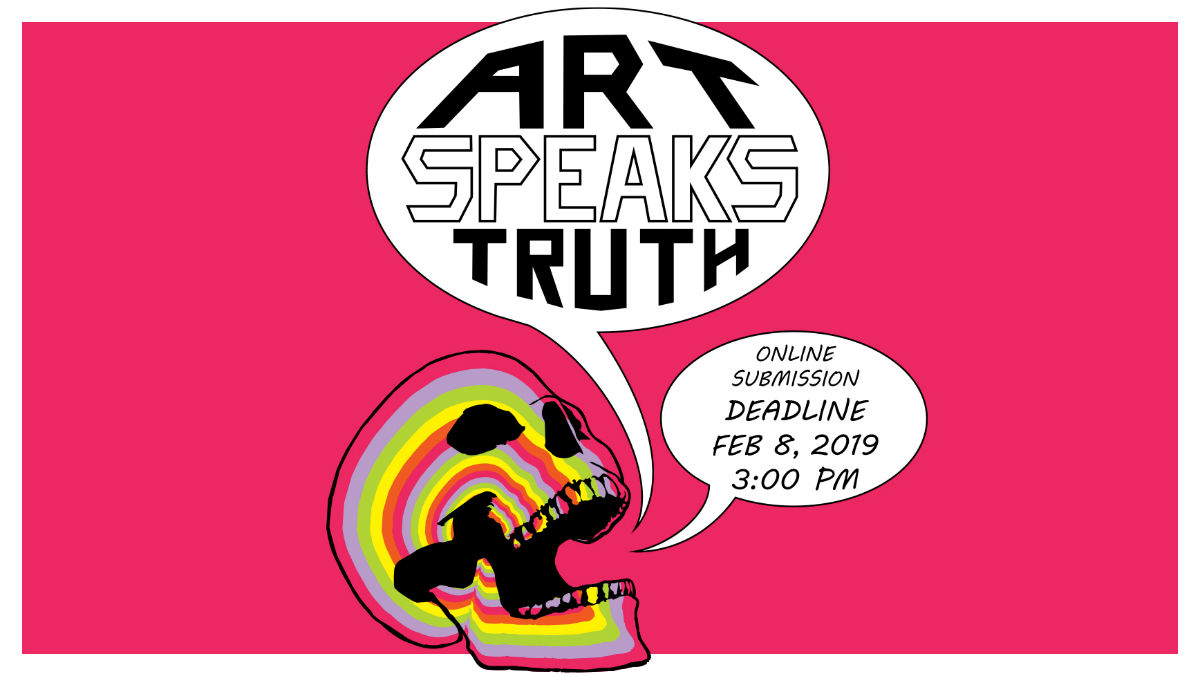 The Art + Design Program presents
ART SPEAKS TRUTH
29th Annual High School Art Exhibition
Feb. 19 - March 8, 2019
Award Reception: Friday, Feb. 22, 3-5 p.m.
Ridenbaugh Gallery, U of I Moscow Campus
In high school we are learning about who we are. This year's theme, "Art Speaks Truth," provides an opportunity for students to be self-reflective or to be observational of their world. The theme can be interpreted literally, metaphorically, or whimsically.
The online submission form will be open from Jan. 28 - Feb. 8, 2019. Judging will occur after the work is installed. Winners will be awarded gift certificates and a $1000 scholarship will be offered to one student who attends the College of Art and Architecture at the University of Idaho.
---
Submission Process
This year all entries are to be provided in a digital format. We welcome scans or photographs of 2D and 3D media: paintings, mixed media, prints, 3D works, digital design and photography. Entries are limited to one per student.
Dimensions:
Image files must have a resolution of 1335 x 2085 pixels, 5.34 x 8.34 inches with 250 pixels/inch resolution.
Vector based PDF files are also acceptable (Adobe Illustrator).
High resolution JPEGs or PDFs are the only formats that will be accepted.
Images should be submitted in a .zip (Mac: control/click>compress, PC: right click>compress) file that is no larger than 10 MB.
File Naming:
Files must be named with the high school name and each student's name as follows:
HSA19HighschoolName_StudentName.jpg
HSA19HighschoolName_StudentName.pdf
Deadline:
The online submission form will open on Jan. 28, 2019. Artwork must be uploaded no later than Friday, Feb. 8 at 3:00 p.m.
Questions? Please contact Delphine Keim at delphine@uidaho.edu.