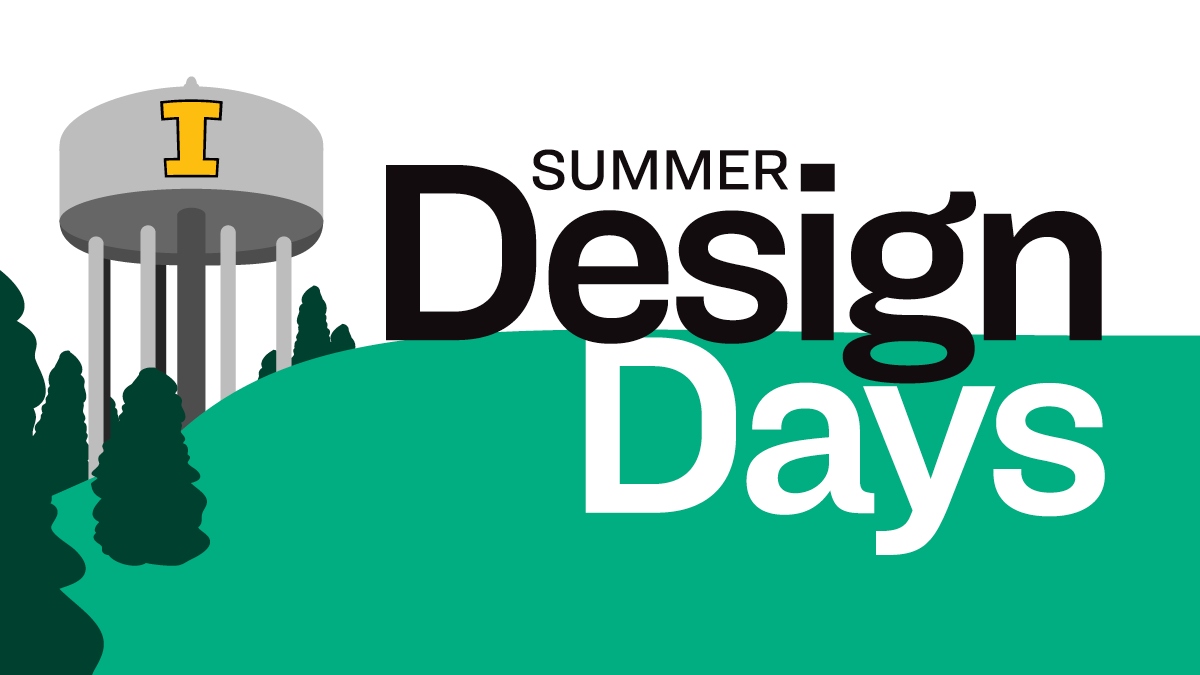 Design Days
Summer Workshop Series
June 27-30, 2019 — Moscow, Idaho
During Summer Design Days, you will explore a wide range of art and design disciplines through hands-on projects and informal lectures. This is a great opportunity to experience studio life on the U of I campus as you get to know faculty, explore Moscow and learn more about our programs.
Registration is now open. View workshops and sign up today!
Registration
Cost: $385, includes room, board and supplies
Registration Deadline: May 27, 2019.
For High School Teachers
We offer hands-on workshops in any of our discipline areas to high school classrooms throughout Idaho. Workshops are subject to scheduling availability.