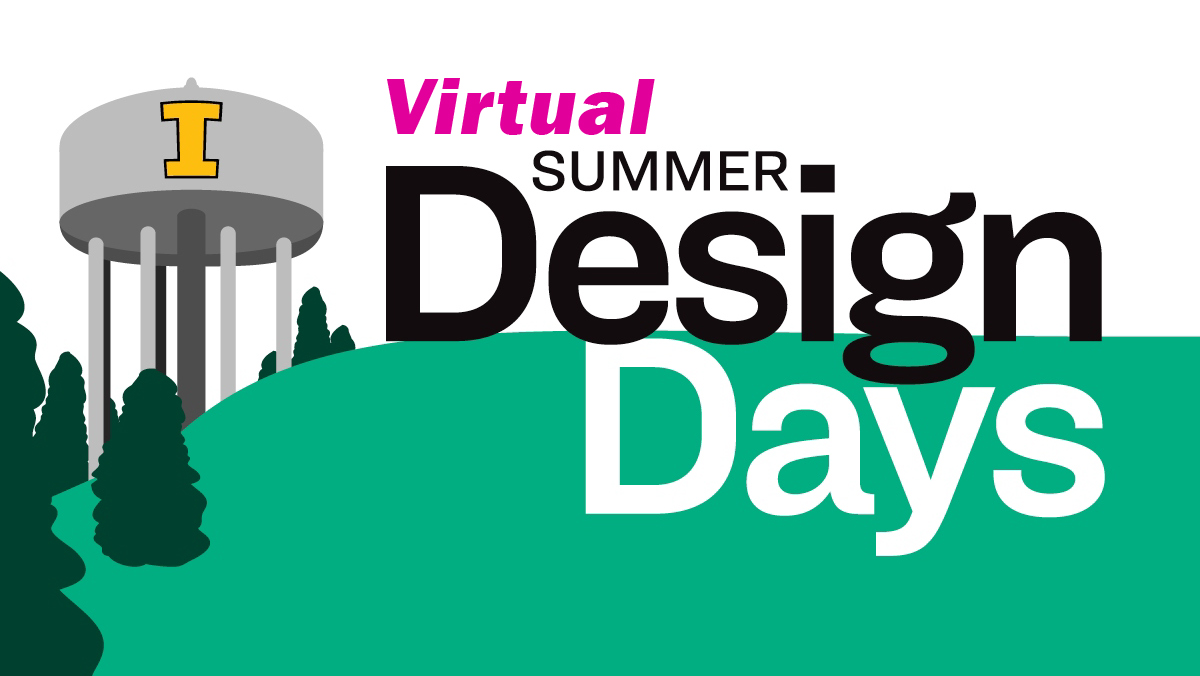 Summer Design Days - Now Online!
June 25-26, 2020
Registration for 2020 is now closed: Welcome Campers!
Instructions for joining workshops will be sent to the email addressed used during your registration.
---
Due to COVID-19, Summer Design Days will be offered as a LIVE online workshop series. Participants will explore a wide range of art and design disciplines through hands-on projects and informal lectures led by our world-class faculty. Experience studio life virtually as you get to know faculty and learn more about our programs. Design a park or an article of clothing, create a virtual world or storyboard a movie, or get inspired to design buildings and interiors; all from the comfort of home!
Registration
Cost: $150
Registration Deadline: June 10, 2020
Reserve your spot soon! Capacity will be limited to 100 students to ensure individual attention in the online sessions.
How does it work?
The program is open to high school students in grades 9-12.
Students select four workshops over June 25-26.
All workshops will be held via Zoom. The only requirements to participate are a strong internet connection and a computer with Zoom capabilities.
All needed supplies will be mailed to you before the camp. For workshops that require software, free or commonly-used products will be used.
Please note: If you were already registered for Summer Design Days, your payment method will be automatically refunded the difference between your original registration fee and the online cost of $150. We will provide a full refund if you are unable to attend online. Please contact amyron@uidaho.edu with refund questions.