Two Unique Bioregions
Moscow
Program Emphasis:
Research
At our main campus, students pursue a wide variety of research interests in emerging social, economic and environmental issues with immediate access to a diverse group of faculty and the opportunity to work with the Center for Resilient Communities, and Kootenai and Nez Perce tribes.
Narrative
Moscow is a safe, friendly and family-oriented college town located in northern Idaho's Palouse region. Recognized by National Geographic for its stunning beauty, the Palouse is characterized by gentle rolling hills covered with fields of wheat that reflect the area's rich agricultural community and connection to the land. Moscow's vibrant downtown has been dubbed the "heart of the arts" for its galleries.
Statistics
Population 25,060
Median Income $34,121
Population per square mile 3,474
Travel time to work 13.4 minutes
At least Bachelor's degree 57 %
Median rent $654
Median home value $205,300
Elevation 2657 feet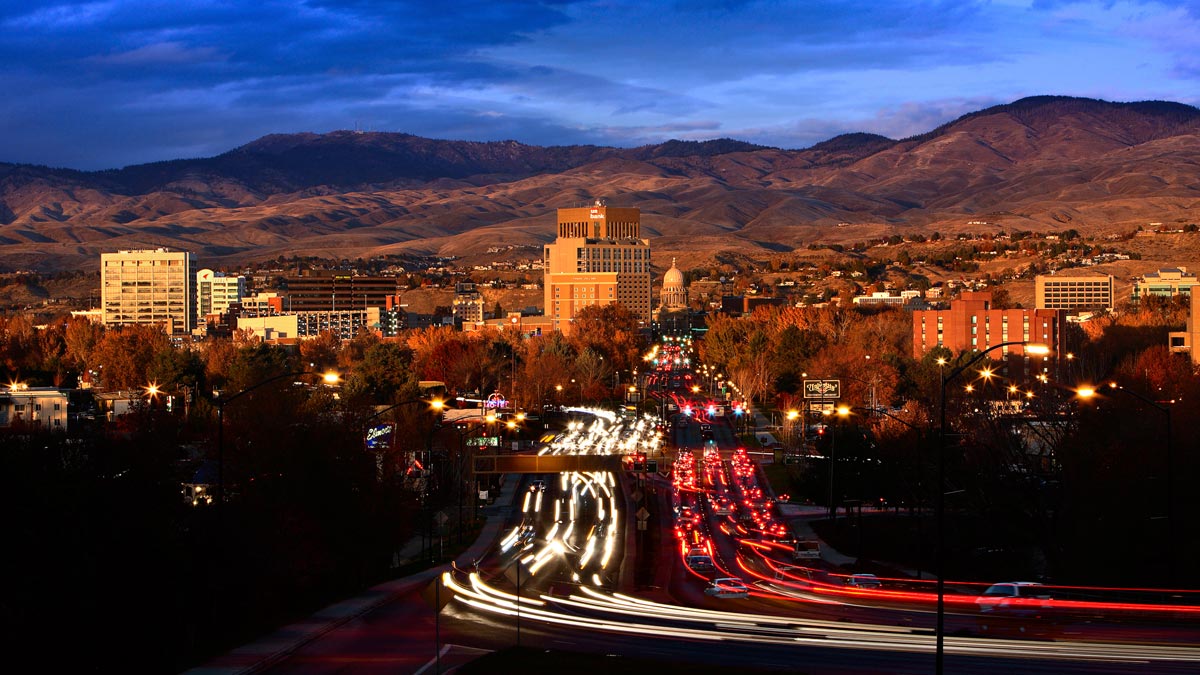 Boise
Program Emphasis: Interdisciplinary Practice
At our Boise campus, Graduate students from Bioregional Planning and Community Design, Architecture and Landscape Architecture work together in interdisciplinary studios at UI's Urban Design Center, where they collaborate with the public and private sectors on real-world projects.
Narrative
As Idaho's capital city, Boise is the hub of economic, business and government activity statewide. Located in southwest Idaho's rapidly-growing Treasure Valley, Boise offers a vibrant cultural scene with easy-access to unparalleled wilderness recreation. Boise is well-known on many "top-10" lists for being an exceptional place to live, work and play. We see it as an ideal living laboratory for studying urban planning and design.
Statistics
Population 218,281
Median Income $50,323
Population per square mile 2,592
Travel time to work 18.0 minutes
At least Bachelor's degree 40 %
Median rent $805
Median home value $180,200
Elevation 2812 feet


Our program attracts students from around the globe who are interested in exploring planning through a bioregional lens.