Ticks May Be Cause of Moose Declines
Vandal Researchers See Parallel Between Winter Tick Numbers and Moose Mortality
Eric Van Beek's attraction to hoofed mammals started in Wisconsin where an autumn deer hunt was a better reward after a long school week than Saturday morning TV with a box of breakfast cereal.
His mom and dad loved the outdoors and took the family on annual hikes in northern Minnesota and throughout the mountains of South Dakota, Montana and Wyoming where his fascination with the resident herds of deer and elk grew.
"I knew I wanted to work outside when I got older, and hunting and fishing even now, are pretty much my only hobbies," said Van Beek, who is earning his master's degree studying moose in Janet Rachlow's lab.
Several years later after having worked as a biology technician on elk and wild sheep studies on both sides of the Mississippi, Van Beek is leading a team of wildlife technicians as he explores declines in Idaho moose populations reported across the state.
A Starting Point
After earning an undergraduate degree in wildlife, Van Beek planned to follow his dream westward, but instead gained a spot on a white-tailed deer research team in Delaware.
"It was about as far east as you could get," he said.
But it was a starting point that would lead to his present position studying moose in the Gem State.
In its third year, the Idaho moose research, funded by Idaho Fish and Game, seeks to answer questions about population dynamics of Shiras moose including why populations in parts of Idaho are declining, where the population dips are occurring and how widespread they are.
Shiras moose, indigenous to Idaho, are among four subspecies of moose that inhabit North America.
For Van Beek and his team, the study includes following collared moose cows and their calves from river valleys to the top of mountains, documenting calf mortality and gathering data on the prevalence of winter ticks on moose. Unlike most ticks that attach to animals in summer before dropping off and hibernating underground during the cold months, winter ticks stay on their hosts from autumn through spring. Pervasiveness of the blood-sucking hitchhikers during the winter often results in mangy-looking moose, weakened animals and moose calf deaths.
Large infestations of ticks have an impact on calf mortality.Janet Rachlow, Professor
To rid themselves of ticks, or scratch the itch they cause, moose can rub themselves raw which results in scraggly hair and rubbed hides. Ticks suck blood from the moose and spread other pathogens, which can cause secondary infections further weakening moose and calves.
"I think we have gathered enough evidence to show, in many cases, large infestations of ticks have an impact on moose numbers, and on calf mortality," Rachlow said.
Van Beek's study, which is spread over five study areas from the Canada border to Yellowstone, has shown that cow moose can generally withstand heavy tick loads, but calves are easily weakened during their first winter. According to the study, calf mortality during their first winter was around 50%, and those animals were found to have higher than normal tick numbers.
The research, scheduled to be completed in spring 2023 when Van Beek gives his dissertation, also explores if winter tick numbers have burgeoned in moose habitat.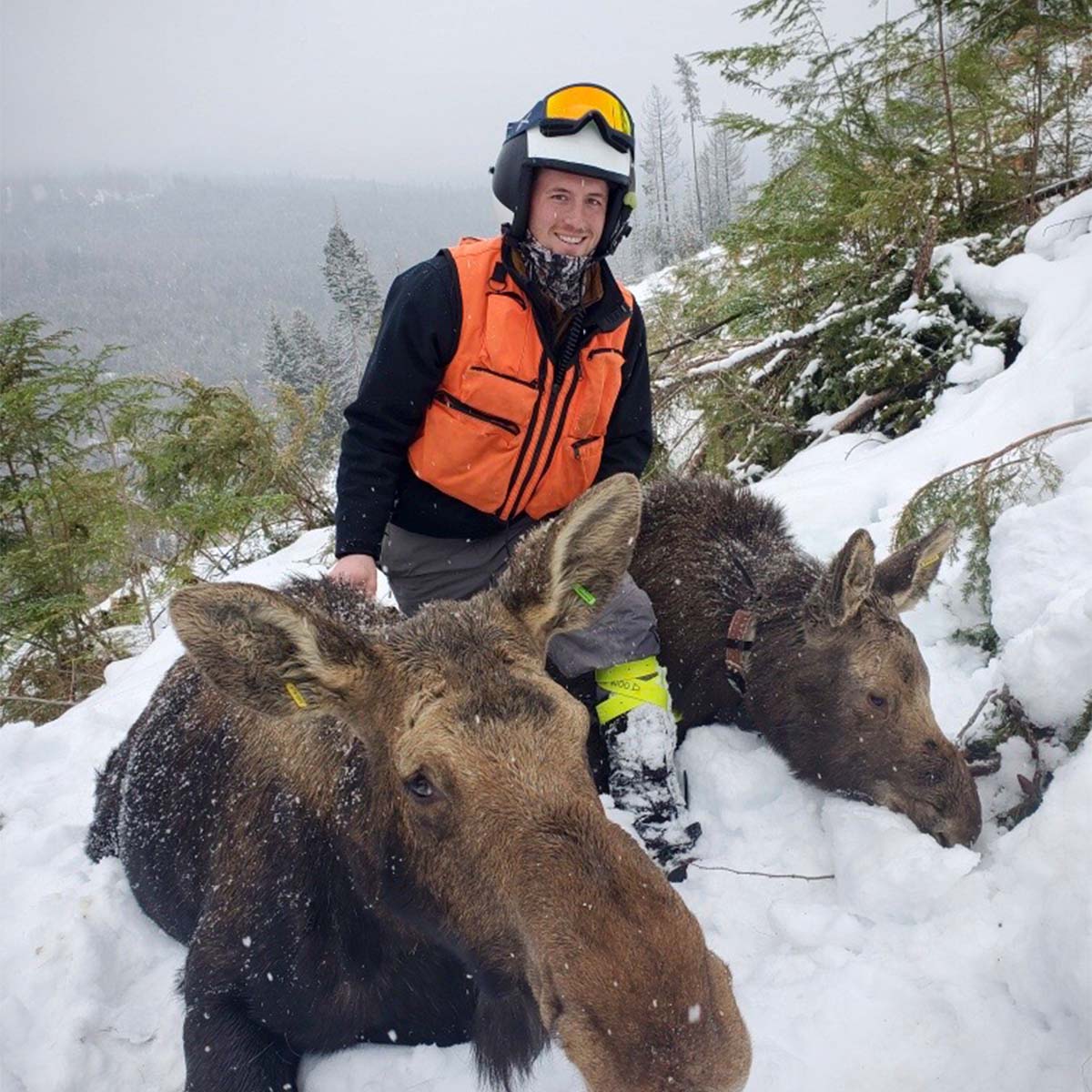 Moose Misadventures
Since joining the study, Van Beek has spent hundreds of hours on moose range, hiking and sleeping outside as he observes, takes pictures of moose and performs necropsies of dead moose.
"Being out there in the elements and hiking all over with a backpack can wear you down," he said.
He often spends nights sleeping outside as he tries to locate collared moose and their calves. But he enjoys the quieter moments observing animals and sometimes, tracking the occasional wayward moose that travels far outside its range.
Van Beek followed a cow from its normal habitat near Moscow Mountain almost a hundred miles to a residential home on the Washington prairie.
"There were kids in the kiddie pool when I drove up and I didn't want to alarm them," he said. "I told the family that there was a moose bedded in their back yard."
Constantly collecting data, with timelines often set by weather, connecting the dots like piecing evidence, coupled with physical strain, can be hectic, Van Beek said. For a wildlife biologist however, there are few things better.
"It definitely beats working in an office," he said.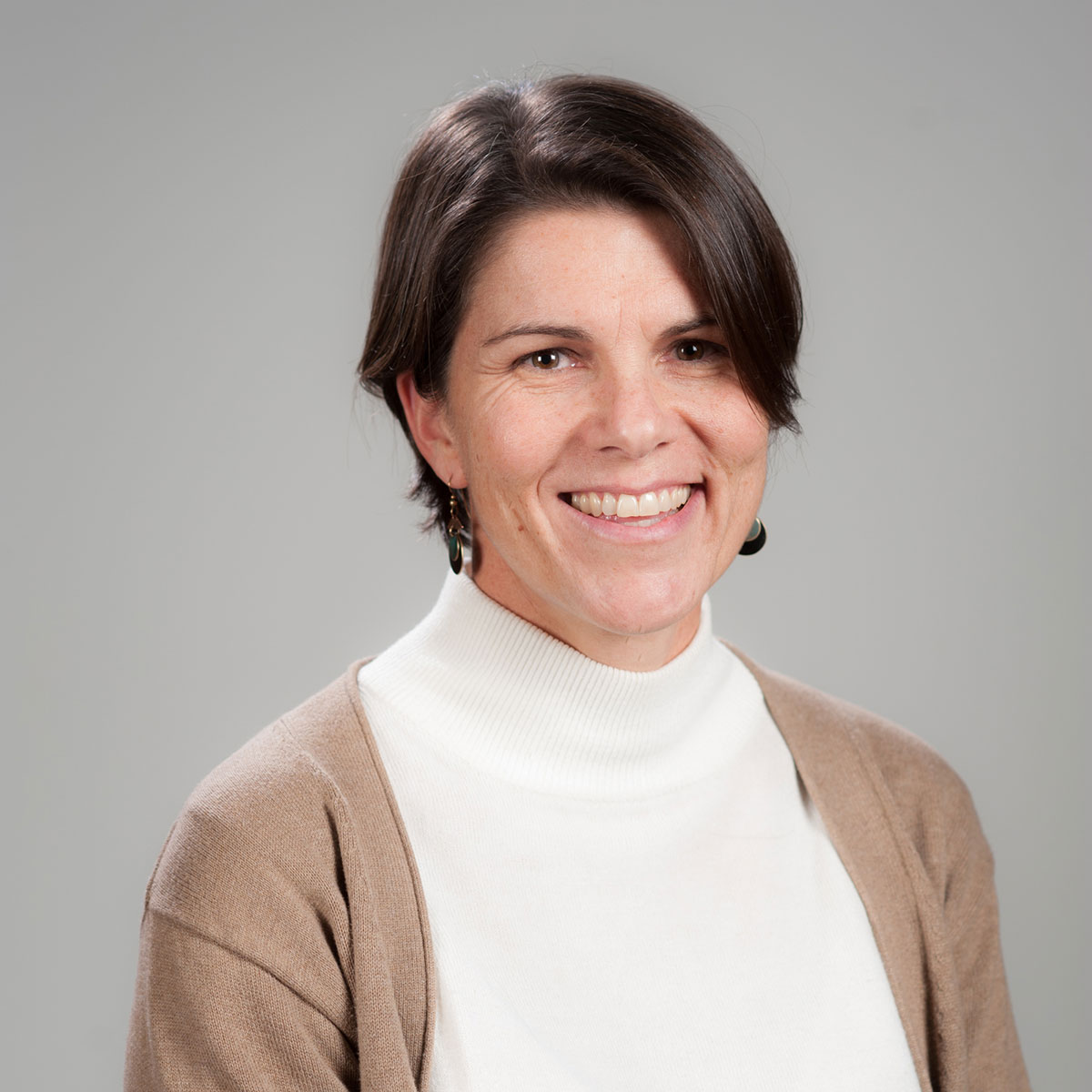 Article by Ralph Bartholdt, University Communications.
Photos provided by Eric Van Beek.
Video compilation by Ralph Bartholdt and Cydnie Grey.
Published December 2022.