Conservation Scholars Build Network and Field Research Skills
Doris Duke Scholarship Committed to Diversity in the Field of Conservation
Phoenix Aguilar McFarlane learned about the University of Idaho Doris Duke scholarship from a flier tacked to a bulletin board and realized it could lead to the outdoor career she wanted.
Months later, McFarlane, along with six other Doris Duke conservation scholars, joined a field research team studying ground squirrels in Bear, Idaho, a don't-blink-or-you'll-miss-it dot on the map west of McCall.
The mixed forest and grasslands near the pine-fringed community of Bear ideally suits northern Idaho ground squirrels, a threatened species found in only two Gem State counties.
Thanks to the Doris Duke program, McFarland was at the forefront of research seeking to prevent the rodent's dive into extinction.
"That experience helped me to realize that I really love wildlife research," she said. "It showed me that field work is the foundation of the kind of science I want to pursue."
The Doris Duke scholarship provides students with a broad array of professional skills in wildlife fields including research and preparing them to give academic presentations. Scholars attend workshops and conferences, build a network of professional contacts at state and federal agencies, and are assigned a mentor who helps ensure their success. The goal is to prepare the students for careers in research with the tools and connections to succeed.
"I never knew I was interested in wildlife work until I had this experience," McFarlane said.
Tailored to Minority Students
The two-year conservation scholarships are awarded annually to undergraduate and graduate students from groups underrepresented in environmental fields, such as women, minorities and first-generation college students.
The scholarship pays recipients for two summers of fieldwork, including one studying ground squirrels in Idaho. The second summer, students are encouraged to work for state or federal agencies from Hawaii to Maine.
Anne Yen, who joined the program as a graduate student and Doris Duke mentor after working as a researcher and science illustrator painting plants and wildlife for posters and books, said working with the scholars is its own reward.
"I spent years looking for a suitable graduate school program and when I read about Doris Duke and U of I, I knew it was meant for me," said Yen, who grew up in Detroit. "The program is tailored to underrepresented students in the fish and wildlife field, and I am not only a person of color, but I am also a non-traditional student. I was much older than my fellow graduate students."
In addition to meeting with Doris Duke scholars every other week, Yen is working toward a doctorate studying nesting behavior of Western grebes. She wants to unlock why reproduction rates in Idaho are low. The grebe research is exciting, but mentoring the undergraduates brings an equal dose of accomplishment.
"They are fresh, idealistic and energetic," she said. "They are on a journey, and they inspire me."
Introduction to Field Work
Growing up in the middle of the Sawtooth National Forest in Hailey might seem like the ideal situation for a teenager like Christina Contreras to pursue a plethora of outdoor activities. The Sun Valley ski resort is 10 minutes away, and hiking and mountain biking trails share the area with some of Idaho's best fly-fishing streams. Although the Wood River Valley is an outdoor paradise, Contreras, a first-generation American whose business-owner parents immigrated to the valley from Mexico, didn't spend a lot of time outside with her family.
"It kind of hands you opportunities," Kassandra Townsend, Mentor
"My mom and dad were always working, and when I was in high school, I started a job, too," Contreras said. "It was very important for them that their children establish a strong work ethic."
When she decided to attend college, her parents were supportive. She would be the first family member to pursue a college degree, they hoped, in a traditional field of study.
"They thought I should be a nurse or a lawyer," Contreras said.
Her path took an abrupt turn when a counselor at the community college where Contreras prepared for a nursing career encouraged her to apply to the Doris Duke program at U of I.
"I wasn't that interested in nursing, but I liked science and I liked field work," Contreras said.
She had studied mosquitos as a vector species during a semester abroad and after being accepted to the Doris Duke program, Contreras found herself on her knees in the western Idaho dirt with other scholars studying ground squirrels. Her research explored the relationship of soil type to burrow locations, and Contreras presented the work at a biology research symposium. Watching her early success as a wildlife researcher, her parents warmed to Contreras' new direction.
"At first they didn't understand how I could make a career by studying animals," she said. "Now they realize what wildlife biologists do, and that the work is important."
Evoked a Love for the Outdoors
One of the advantages the Doris Duke program affords its scholars is the many opportunities to meet and make connections with fellow researchers and biologists. Contreras will spend Summer 2022 at the Coastal Islands National Wildlife Refuge in Maine to finish off her two years in the Doris Duke program. After that, she wants to pursue a master's in wildlife biology.
"My goal this summer is to network and to continue to immerse myself in this community," she said.
The inspiration to continue studying and researching is among the catalysts of the Doris Duke program, said Kassandra Townsend, a former Doris Duke scholar from Nampa, who is a graduate student and the administrative assistant at U of I's Experimental Forest.
A member of the Pueblo tribe, Townsend joined the program and worked as a mentor after graduating. The scholarship program, Townsend said, evoked a love for the outdoors and wildlife research. The network she built via the Doris Duke program put her on a track to a doctorate in wildlife ecology studying owls in Arizona.
"It kind of hands you opportunities," Townsend said. "Because it's a two-year program, it relieves you of the stress of having to find internships, build contacts and find summer jobs."
The university's Doris Duke program is made possible through a collaboration between the College of Natural Resources and the USGS Cooperative Unit. The initiative is led by professors Kerri Vierling and Courtney Conway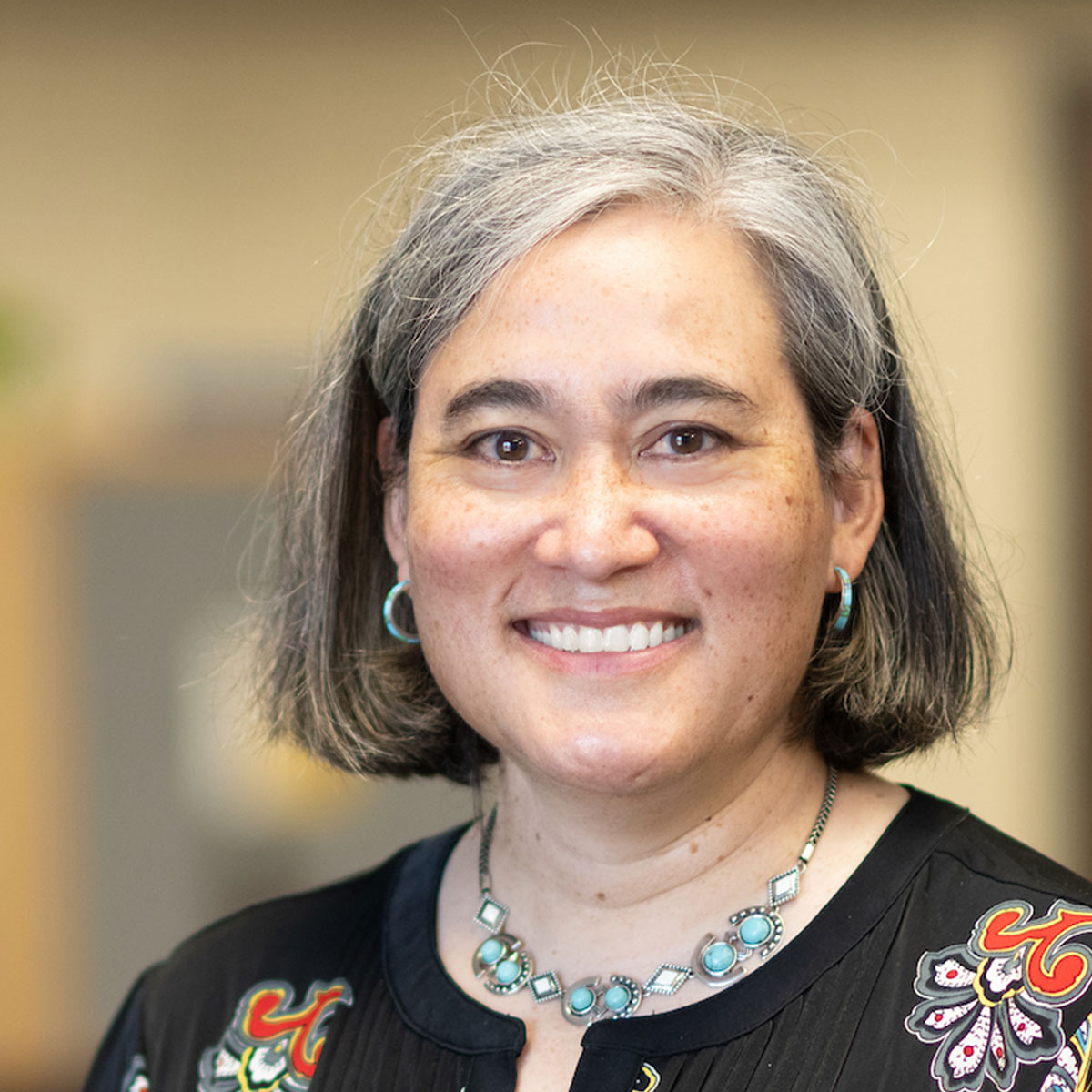 Article by Ralph Bartholdt, University Communications.
Photos courtesy of The Doris Duke Conservation Scholars Program (DDCSP) Collaborative at the University of Idaho.
Video editing by University Creative Services.
Published in August, 2022.