The U of I Fish & Wildlife Film Festival connects people with nature through film.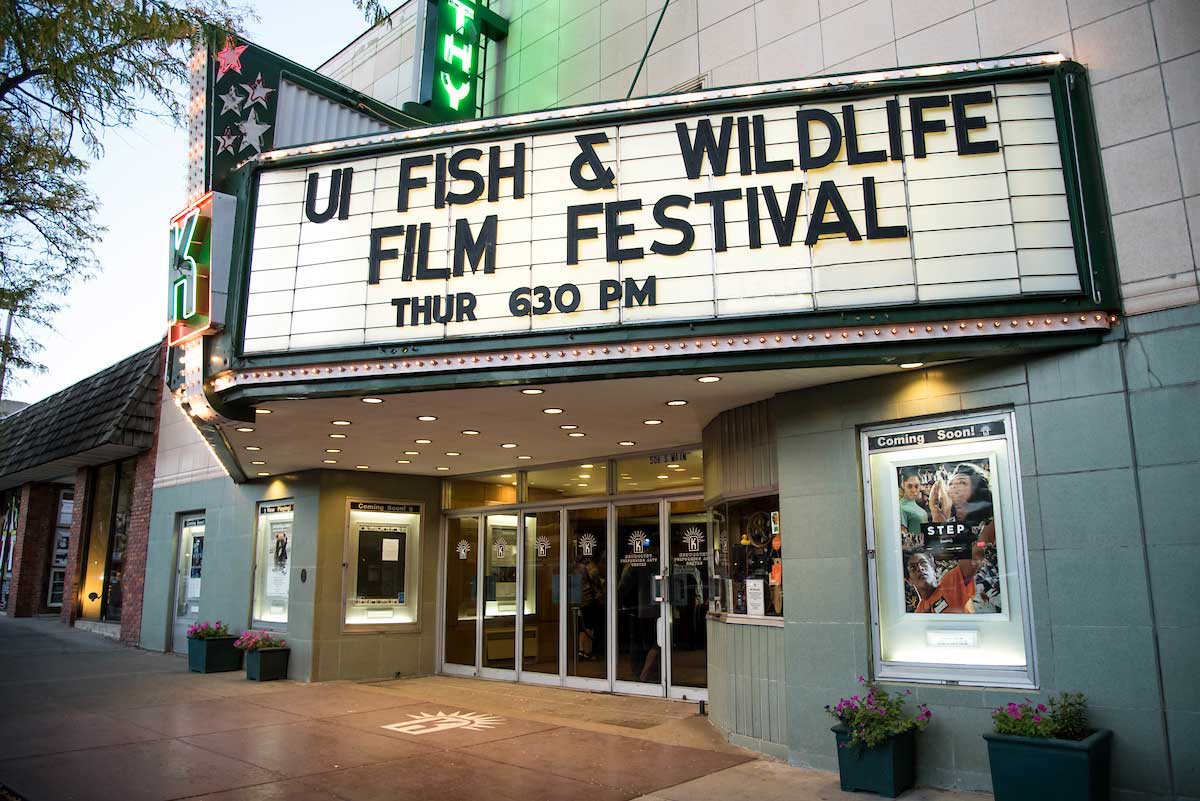 Fish and Wildlife Film Festival
Upcoming Showings:
One Night of the Best Films from 2017-2022
Ponderosa Center's Ludwig Terrace in McCall, ID
September 10, 2022 from 8:45-10:15 PM (MT)
Gate opens at 6:30 PM (MT) for food trucks, information tables and raffle tickets. Bring a lawn chair or blanket for this outdoor showing.
The Wildlife Society Meetings
Spokane Convention Center in Spokane, WA
2022 Festival Films
November 7, 2022 from 7:30-9:30 PM (PST)
November 9, 2022 from 7:30-9:30 PM (PST)
Contact us
Fish & Wildlife Film Festival
875 Perimeter Drive
MS 1136
Moscow, ID, 83844

208.885.8605
Accepting films for the 2023 festival on Film Freeway Sept. 1– Dec. 15
Saving the Sagebrush Sea - Jeremy Roberts
Tsurumpitpit - Juan M. Diaz Garcia, Jorge Ramos Luna
The Rivers and I - Joe Davies
The Land of Griffins - Riccardo Soriano
Stop Pebble Mine - Mac Mirabile
Light and Life - Kerala Fisher Hart
Trestle Creek Habitat Enhancement - Teton Conservation District
An Empty Nest - Amar Koushik
Wisdom 11 - Sheriff of the Rut - Jehan Jeffrie
This Land is Part of Us - Ted Grudowski
Feathered Apes - Jarlath Mulvaney
It's Time to Listen - Louisa Gilbert
Hells Canyon Chinook Salmon and Steelhead Trout Snorkel Surveys - Scott Putnam
Protecting the Monarch Butterfly - Sonny DePasquale
The Fish and the Flame - Day's Edge Productions
Helping Animal Friends Across Roads - Nakoda Audio Visual Club
Rhapsody for a Rock Wren - Lauren Schaer
Ghost Ponds - Amanda Sosnowski