The University of Idaho Fish & Wildlife Film Festival connects people with nature through film.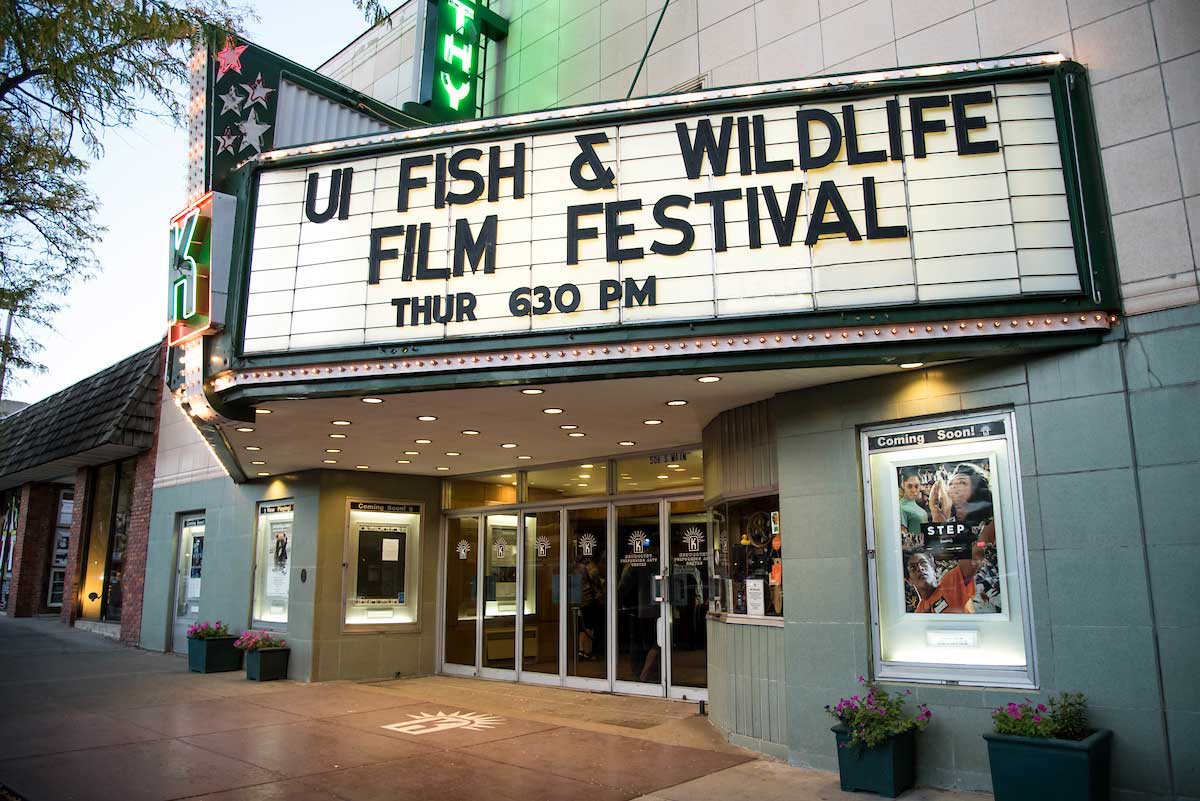 2021 Festival
We are now in the submissions phase for the 2021 festival.
Submission start is October 1, entry deadline is December 11, notification date is January 31.
We invite novice and professional filmmakers, K-12 students, and university students to submit short films (1-10 minutes) that span a broad array of subjects, in the following categories:
Animal behavior and ecology
Science and research
Wildlife-human connections
"Wild Side" submissions (fun, creative, and unusual formats such as music videos)
Contact us
Fish & Wildlife Film Festival
875 Perimeter Drive
MS 1136
Moscow, ID, 83844

208.885.8605
cnr-fwff@uidaho.edu
2020 Festival
The 2020 Virtual Fish and Wildlife Film Fest showing
was Nov. 6 and Nov. 13, 6-8:00 p.m. PDT.
This year we partnered with The Wildlife Society(TWS) to share our film festival as part of the TWS conference from Sept. 28 - Oct. 1 and featured some of our film makers in a panel discussion.
Renewal: Think Like a Scientist - Jessica Plumb
A Kind of Common Thread - Cella Wright
Poachers and Protectors: The Story of Scarlet Macaws in Honduras - Christi Lowe
The Human - Harko Wubs
Masters of Camouflage - Grant Callegari
Horse Rich and Dirt Poor - Ben Masters and Charles Post
Helping 6 Species Adapt to Climate Change - Lacy Robinson
Ferret Town - Virginia Moore
Birds in Their Hands - Olivia Belluck, Olivia Coleman, and Noah Kane
The Hart - Henry Lin
Smart Slime? - Juliette Martineau
The Last Green Thread - Danny Schmidt and Eric Bendick
Nutz & Bolts - Sam Avery
Pangolin - Katie Schuler
Where Life Begins - Katie Schuler
Noor- Queen of Ranthambore - Porus Khareghat
The Catch - Sam Avery
Markets for Conservation: Reining in the Wild Horse Crisis - Holly Fretwell
Anegada- Land of the Iguanas - Madeleine Westwood
Beauty and the Bees - James Bateman
When Roads Meet Wildlife Migration Paths - Katrina Bellefeuille
Golden - Charles Post
To BOLDly Go - Josh Silberg and Katrina Pyne
The Bee Rescuer - Bidit Roy
The Sixth Extinction - Klopas Oey
The Puddle - Rob Tiffin
(Re)Connecting Wild - Jake Willers
Reef Revolution - Rebecca Pratt
Flying With Spider Monkeys - Luis Palomino Benítez and Molly Ferrill