Educating About Otters
Doctoral Student Helps Preserve Neotropical Otter, Educate Public
University of Idaho doctoral student Manuel Santiago is no stranger to the elusive neotropical otter.
Through the support of grants, stakeholders in Central America and U of I faculty, Santiago is working to conserve the species by employing two novel sampling methods to study otter genetics. He is focusing on understand the otters' movement between rivers and how human activities impact their dispersal patterns. Santiago collects genetic samples for feces along rivers to evaluate population size, density, home range, genetic diversity and gene flow.
The neotropical otter is distributed from northern Mexico to southern Argentina, including Trinidad, where Santiago is the first to conduct this genetic research. Santiago first worked with neotropical otters while earning his bachelor's in ecology from Universidad Juárez Autónoma de Tabasco in Villahermosa, México. He continued his research in Costa Rica while earning his Master of Science in management and conservation of tropical forest and biodiversity from Centro Agronómico Tropical de Investigación y Enseñanza.
Finally, Santiago contacted Lisette Waits, wildlife resources distinguished professor, to expand his research methods, geography and community impact while obtaining his doctorate.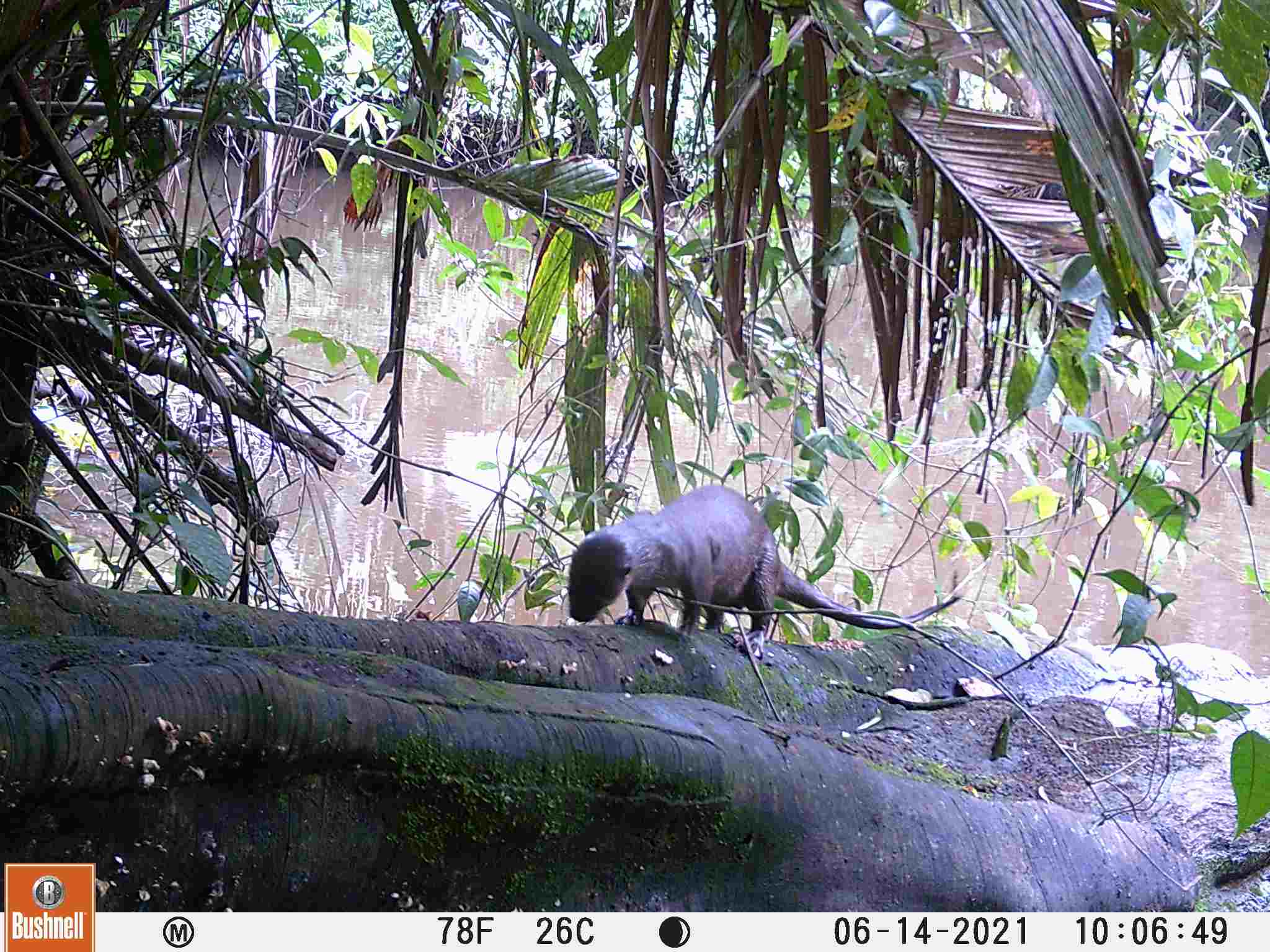 Worldwide Connections
As a member of the International Union for Conservation and Nature/SSC Otter Specialist Group and the Central America coordinator and representative for Costa Rica for the neotropical otter species, Santiago builds networks to preserve the species worldwide.
"So far, there are very few people in the Central American region working with the species," Santiago said. "As the Central American coordinator and Costa Rican representative, I build collaborative networks between Central American researchers working with otters to expand the knowledge of this species in the region, linking the information generated from previous studies of this species in Mexico and South America."
The Otter Specialist Group is committed to raising awareness of otter conservation through ongoing collaboration and holding international otter meetings to present and promote research for all 13 otter species among researchers, students, and the public.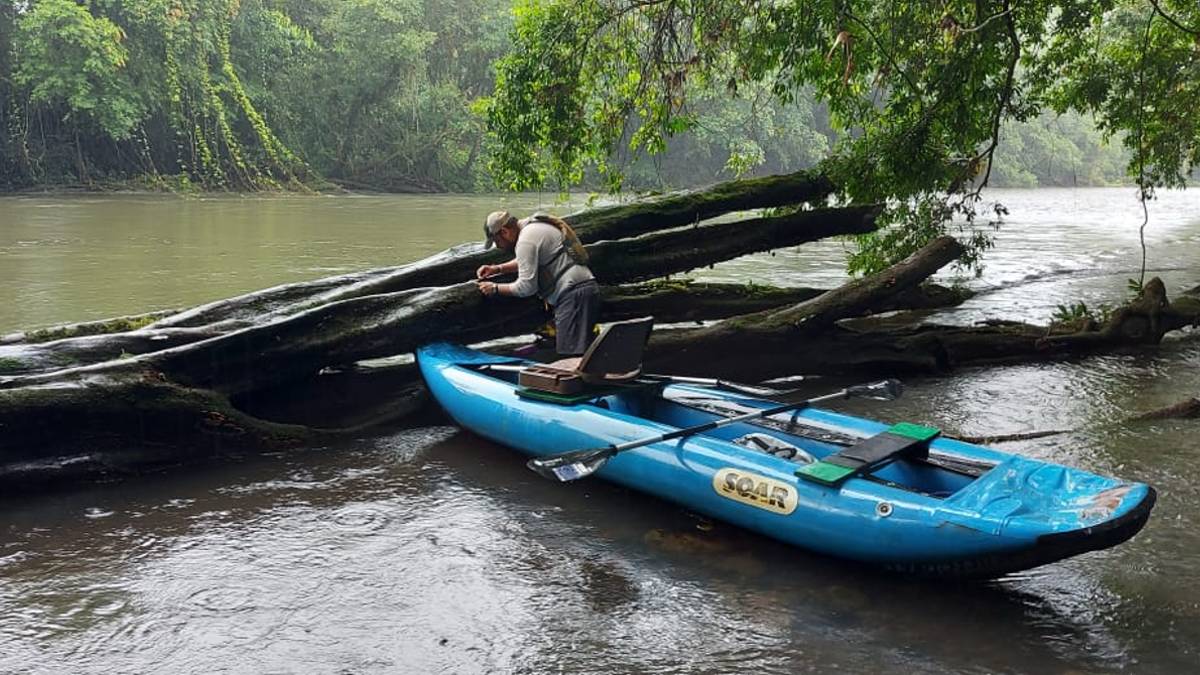 Expanding Genetic Health for Conservation
Santiago is developing genetic methods that are relevant for not just the neotropical otter but also other species.
"He is developing and testing sampling, collection and storage methods for otter feces," Waits said. "I've sampled several species before, but otters are especially difficult, with genetic individual identification success rates of only 10 to 20%."
Meanwhile, the success rate for many other species such as canids, felids, or bears is around 50 to 70%. Conservation groups must have more knowledge and access to appropriate genetic sampling methods for otters to increase success rates and expand genetic analysis throughout the range of the species.
In tropical countries, otter feces are exposed to heavy rain, warm temperatures and high humidity, which can increase DNA degradation. Santiago is employing and comparing two novel collection and storage methods that include DET buffers and swabbing protocol to discover how to best preserve DNA in tropical environments.
"Due to elusive behavior, neotropical otters are very difficult to observe and monitor in the wild. Sometimes the only signs of presence are their feces, which are usually collected to analyze diet," Santiago said. "By swabbing the outside of the feces for DNA instead, we can collect cells directly from the otters to know more about their secretive life — not just information from what they ate."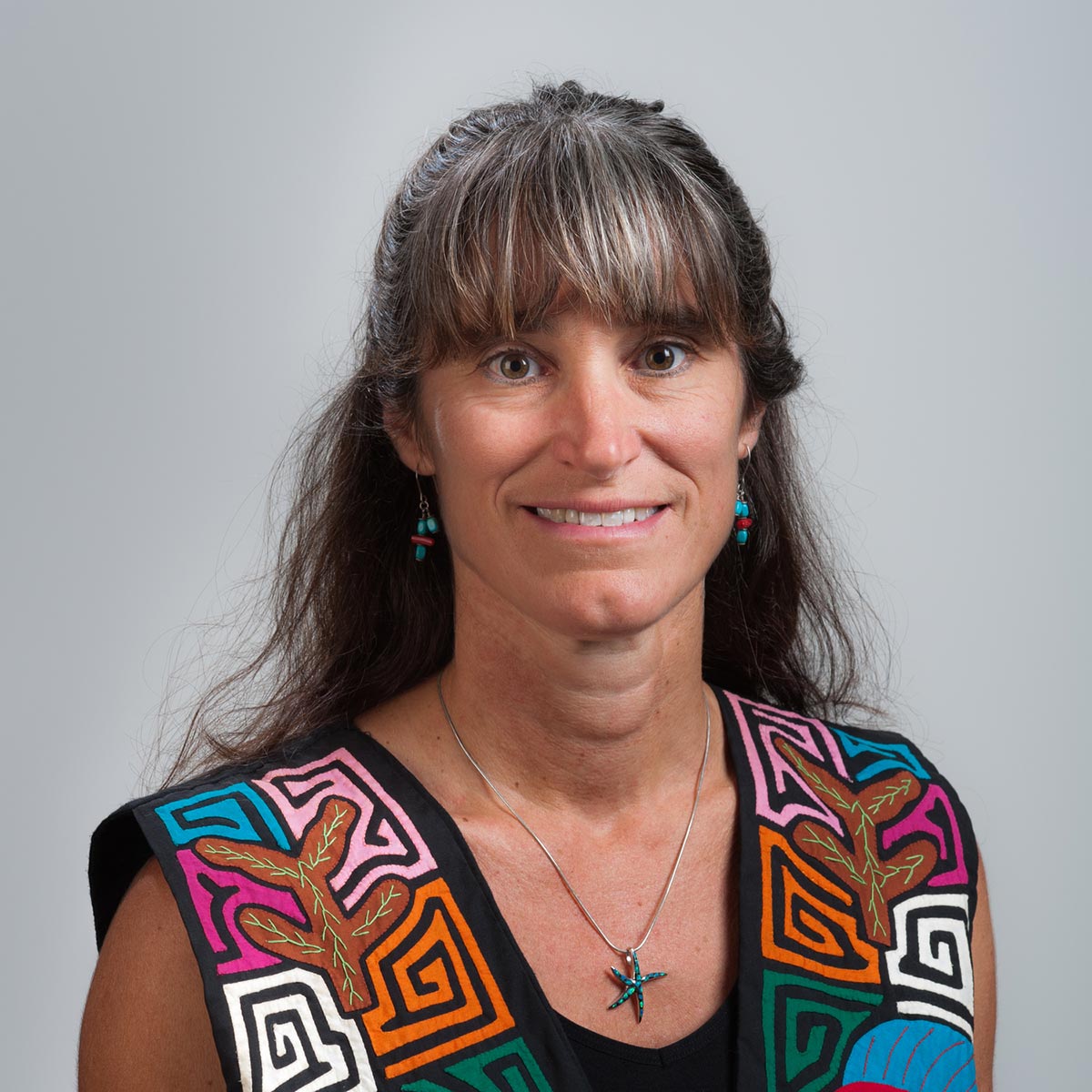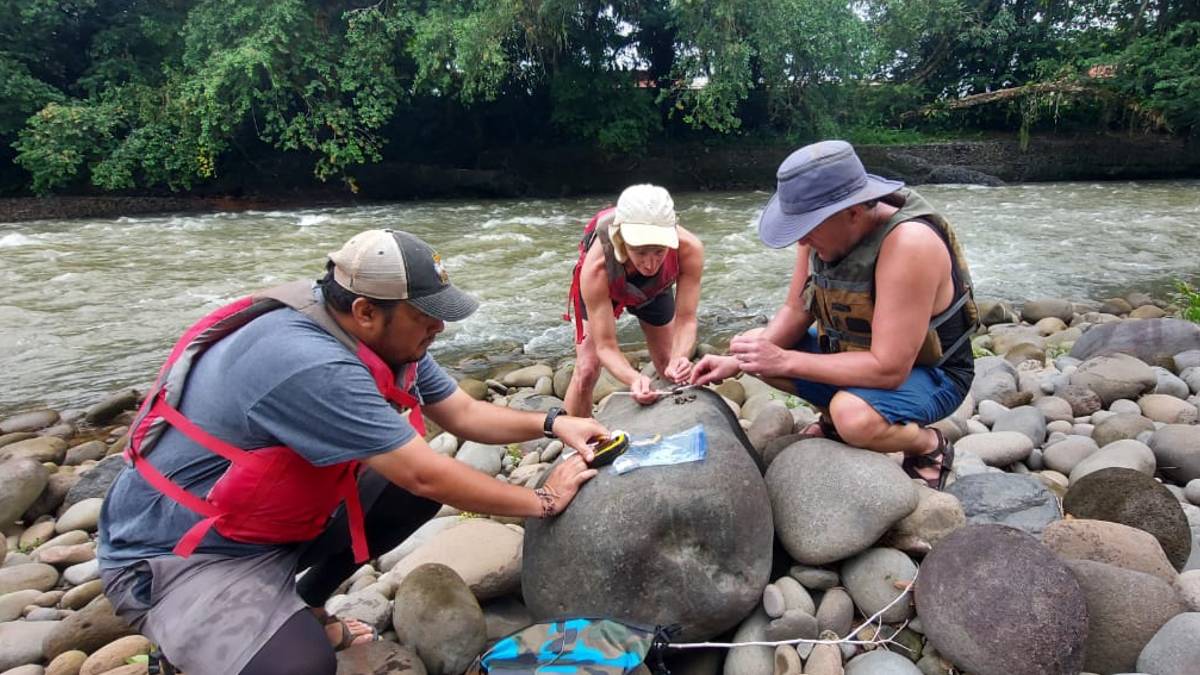 Inspiring the Next Generation
Education efforts are essential to the future conservation of the species.
"We aim to inspire the next generation to learn about these spectacular otters and to go on to protect the environment," Waits said.
We aim to inspire the next generation to learn about these spectacular otters and to go on to protect the environment. Lisette Waits, distinguished professor
The Tirimbina Biological Reserve is one of several partners, because they have all the pieces for conservation education.
"They are a research station and a community organization with the necessary local connections to incorporate environmental education," Santiago said.
The Tirimbina Biological Reserve works with Tirimbina school on different recycling projects, and the Reserve is currently growing its environmental programs to incorporate other schools. Santiago plans to keep developing educational programs for the Tirimbina school and many other schools in the future, and he dreams of returning to Mexico as a professor to train the next generation of professionals in natural resources. Manuel hopes to encourage his future students to pursue education outside of Mexico, as he did.
"Students must take advantage of as many opportunities as possible," Santiago said. "They will not only learn about new cultures and customs but also find new ways to preserve nature locally and worldwide."
Article by Kelsey Evans, CNR writer.
Photos provided by Lisette Waits and Manuel Santiago.
Published in December 2022.