Dean's Message
Welcome to the College of Natural Resources at the University of Idaho.
This is an outstanding place to study, work and conduct research. The College of Natural Resources was ranked number one in value for education in 2018 and continues to be ranked among the top ten natural resources colleges in America by College Factual. Many of our individual programs are recognized as among the best.
Our faculty are innovative scientists whose widely-recognized work influences state and federal policy. They are also dedicated teachers and mentors who care about education and foster an environment that helps students grow by actively participating in research and field experiences throughout the state, region, and around the globe.
As Idaho's land-grant institution, we have a mission to provide practical education in the sciences. Students in the College of Natural Resources have many opportunities to gain first-hand field experiences in some of the best outdoor classrooms in the world—the forests, rangelands, rivers and mountains of Idaho. They have access to more than 10,000 acres of Experimental Forests; the Pitkin Forest Nursery, the only operational research nursery at a university in the country; Taylor Wilderness Research Station in the middle of the largest wilderness area in the lower 48 states and the McCall Field Campus, home to Idaho's only resident K-12 education program and to our new summer field camp for undergraduates.
You can launch a great career with a degree from the University of Idaho and the College of Natural Resources. Our graduates are in high demand, and our alumni are leaders around the world. I invite you to explore our departments, majors and graduate programs to discover the richness of what we have to offer.
The College of Natural Resources is an exciting place to be. I hope you will join us!
Go Vandals!
Dennis Becker
Dean, College of Natural Resources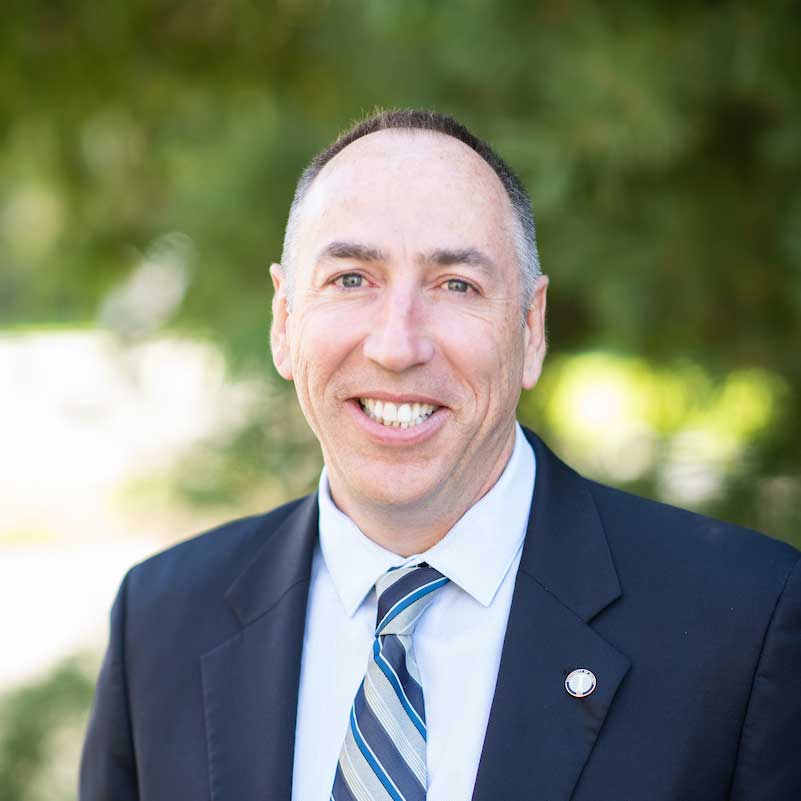 Congratulations to these undergraduate students for achieving a grade point average of 3.5 or better for the past semester. We are proud of their successes and accomplishments.
Clara G. Abplanalp
Rachel M. Abraham
Phoenix L. Aguilar McFarlane
Cory R. Allred
Ashley E. Alsterlund
Cailyn J. Angus
Emma Arman
Zander H. Ascher
Michaela E. Avants
Ethan Baiocco
Daniel J. Bakken
Jared B. Baltzer
Kendall L. Bancroft
Gabriel M. Bandle
Cole H. Barber
Spencer P. Barrera
Kennedy L. Beach
Chloe S. Beall
Brady L. Beam
Maggie S. Berfield
Colin J. Berger
Elizabeth J. Bjerke
Evan G. Blodgett
Paxton R. Bolen
Clayson C. Bonds
Yvette A. Bonney
Sierra N. Brantz
Jessica L. Bright
Dalton S. Brown
Justin Bruns
Jackson Bryant
Sarah A. Burgett
Sean M. Burke
Lauren G. Canto
Forrest W. Carbaugh
Lauren L. Carlsen
Michelle Carnahan
Kaylee Carr
Emmalee A. Carruth
Rachelle M. Cecil
Skyler Cheever
Clayton K. Christensen
Cutler J. Christensen
Jennifer Coats
Cody S. Collins
Fisher E. Corbin
Avery L. Costello
Bailey Cracraft
Dylan Cropp
Rebecca L. Crowe
Yvonne Danich
Paul Daniels
Alexzander L. Dash
Andrew Davies
Tala S. Davis
Annah G. Detwiler
Wyatt P. Divine
Ian P. Donahue
Hadley A. Dotts
Leah T. Dreesmann
Nathan K. Dueck
Toni L. Eells
Emily E. Elfering
Tyler S. Ernst
Jacob A. Falls
Lars Filson
Ruby L. Fischer
Matthew J. Franz
Kinsey N. Freeman
Harrah D. Friedlander

Alexandra L. Friesen
Samuel J. Fulbright
Michael J. Gilgunn
Peter L. Goebel
Sienna A. Greenberg
James D. Griffin
Hana J. Haakenstad
Kathryn E. Hale
Matthan G. Hale
Derek J. Haller
William S. Hanosky
Autumn R. Herrington
Mia B. Hill
Lily Hodgson
James C. Hohenstreet
Kade D. Holling
Spencer C. Holmes
Samuel T. Holtzen
Garret Homer
Elizabeth C. Hoots
Jamie Huerta
Christina S. Huggins
Kayla A. Hurl
Derek M. Hyde
Johnna A. Jensen
Brandon P. Johnson
Dalton B. Johnson
Aaron M. Johnston
Jon T. Joiner
Daniel Jokic
Lukas K. Kawano
Kenneth T. Keichline
Brock D. Keller
Chloe E. Kernan
Tara Keuter
Emma-Jane K. Kimmett
Robin D. Kirby
RaeAnn E. Kirk
Elizabeth C. Kowallis
Daniel J. Kuklok
Patrick T. Labere
Benjamin J. Lander
Rachelle Lavariega
Amber R. LeBlanc
Melina J. Liedtke
Alyssa R. Livingston
Nikole A. Lorvick
Thomas E. Luckey
Ethan D. Luft
Chloe A. Lujan
Logan M. Marispini
Shelby M. Marron
Julianna M. Martin
Ryan B. Martin
Shayla R. Martinez
Ashleigh V. Mason
Everett Masterman
Benjamin A. Meredyk
Brianna L. Miller
Rachel Mindt
Jessica L. Mitchem
Eduard Mixich
Cooper R. Moon
Rylee J. Myhre
Abby D. Myklebust
Benjamin W. Nance
Mackenzie R. Nelson
Braeden P. Nierman
Bradley J. O'Brien
Kassidy J. Ostberg

Andrew E. Owens
Brooke H. Painter
Gage M. Parke
Hallie Parsons
Kyle Paulekas
Daria T. Paxton
Thomas J. Pence
Eric M. Perry
William Perry
James D. Pierce
Erick Pimienta Tovar
Lane A. Quidas
Riley D. Ragain
Lane Rasmussen
Josh Reed
Liam M. Reily
Sydnee L. Reyes
Jesse J. Riding
Tristan J. Riener
Kelsey A. Roach
Brandon J. Roberts
Ryan A. Robles
Mariah L. Roever
Aldair C. Rojas
Risa A. Rushton
Kaiya Y. Sanchez
Tayson M. Sargis
Emma N. Sattler
Sydney M. Schvaneveldt
William D. Seifert
Alexander J. Selby
Hailey N. Shannon
Daniel J. Shapiro
Christopher A. Shaw
William C. Shook
Jacob T. Shoup
Kyler J. Skinner
Dakotah B. Smith
Julian P. Smith
Melina J. Smith
Delaney M. Snaadt
Zachary W. Squires
Justin Stanley
William D. Stoddard
Callie E. Story
Zachary R. Strait
Dylan A. Streeter
Zackery T. Szymczycha
Jason Thomas
Katie L. Thornsberry
Madi L. Thurston
Ashley M. Tremblay
Tatiana D. Tubberville
Benjamin Uptmor
Kyle J. Ureta
Ashleigh Vale
Jessica D. Valentine
Kelsey M. Vershum
Jacob L. Von Bargen
Carson S. Vore
Cameron D. Vu
Evan R. Wasmer
Andrew R. Wehausen
Sacha L. Wells
Phoebe M. Wenzbauer
Joshua R. Whatley
Anthony T. Williams
Jordan K. Williams
Nicolas S. Woods
Zack R. Ziegler

Dennis Becker, a natural resource policy professor, earned his doctoral degree from U of I's College of Natural Resources. He completed a master's degree at Michigan State University and a bachelor's degree at Kansas State University.
Becker returned to U of I in 2015 as an associate professor and the director of the Policy Analysis Group, where he used his experience in policy research to evaluate the impacts of natural resources. He was promoted to professor in 2018. Later that year, he became interim dean following the retirement of Kurt Pregitzer.
"The College of Natural Resources has a rich legacy of teaching, research and outreach spanning more than 100 years," Becker said. "We're leaders in our fields of study and care deeply about the future of natural resources. It is a great privilege and humbling to lead this college and to have the opportunity to work with our wonderful faculty and staff to train the next generation of leaders."
Becker received a Fulbright Fellowship in 2013 and worked for the Council for International Exchange of Scholars with the U.S. Department of State in Norway. He also received the Morse Alumni Undergraduate Teaching Award, the Special Advisor Recognition and the Outstanding Faculty Advisor Award while working at the University of Minnesota from 2005-15. In 2010, he received the CNR's Celebrating Natural Resources Alumni Award from U of I.
"I have a deep respect for the University of Idaho that I bring to every decision," Becker said. "I want the college to excel, but not at the expense of the university. Being an alum keeps me grounded and reminds me of the importance of our broader community. We all succeed when we work together, and it's my duty to convey that responsibility to those around me."
March 2020