Dean's Message
Welcome to the College of Natural Resources at the University of Idaho.
This is an outstanding place to study, work and conduct research. The College of Natural Resources was ranked number one in value for education in 2018 and continues to be ranked among the top ten natural resources colleges in America by College Factual. Many of our individual programs are recognized as among the best.
Our faculty are innovative scientists whose widely-recognized work influences state and federal policy. They are also dedicated teachers and mentors who care about education and foster an environment that helps students grow by actively participating in research and field experiences throughout the state, region, and around the globe.
As Idaho's land-grant institution, we have a mission to provide practical education in the sciences. Students in the College of Natural Resources have many opportunities to gain first-hand field experiences in some of the best outdoor classrooms in the world—the forests, rangelands, rivers and mountains of Idaho. They have access to more than 10,000 acres of Experimental Forests; the Pitkin Forest Nursery, the only operational research nursery at a university in the country; Taylor Wilderness Research Station in the middle of the largest wilderness area in the lower 48 states and the McCall Field Campus, home to Idaho's only resident K-12 education program and to our new summer field camp for undergraduates.
You can launch a great career with a degree from the University of Idaho and the College of Natural Resources. Our graduates are in high demand, and our alumni are leaders around the world. I invite you to explore our departments, majors and graduate programs to discover the richness of what we have to offer.
The College of Natural Resources is an exciting place to be. I hope you will join us!
Go Vandals!
Dennis Becker
Dean, College of Natural Resources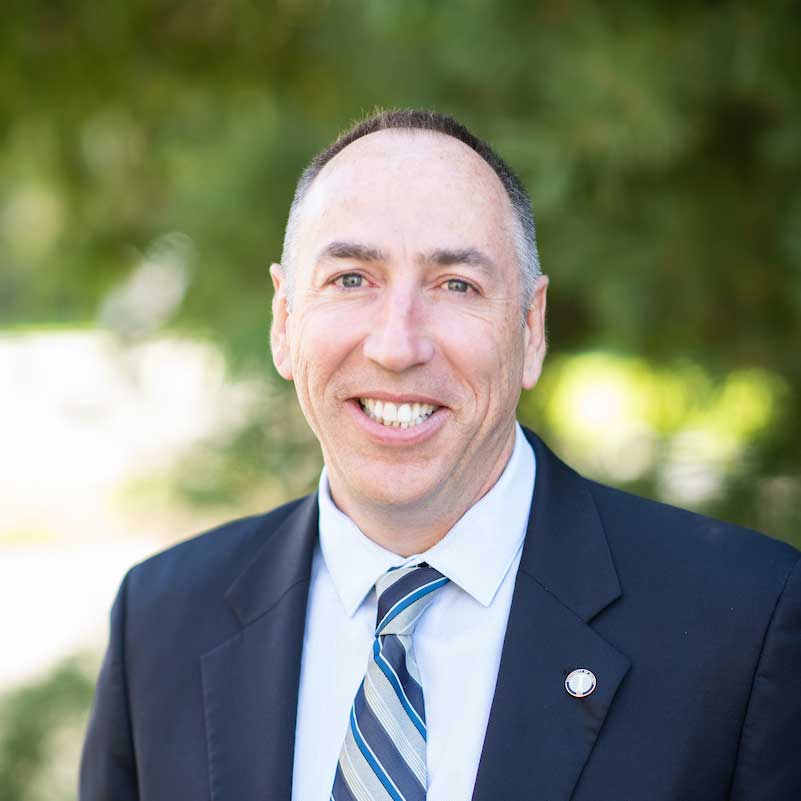 Congratulations to these undergraduate students for achieving a grade point average of 3.5 or better for the past semester. We are proud of their successes and accomplishments.
Clara Abplanalp
Rachel Abraham
Phoenix Aguilar McFarlane
Razan Ahmed
Declin Ainsworth
Kenton Ainsworth
Nicolas Aldape
Bobbi Alexander
Moira Arthaud
Zander Ascher
Victor Azevedo
Ethan Baiocco
Jared Baltzer
Gabriel Bandle
Cole Barber
Lindsay Barbour
Spencer Barrera
Kennedy Beach
Garett Bernard
Cameron Birch
Yvette Bonney
Austin Boutillier
Erik Brackebusch
Matthew Brengle
Bailey Briggs
Kaleb Brooks
Jacob Brotman
Payten Brower
Lauren Brown
Connor Bryant
Sam Bryson
Libby Campos
Forrest Carbaugh
Jarrett Carney
Megan Carr
Rachelle Cecil
Brianna Chapman
Tyler Christensen
Brianna Clark
Rowdy Claycomb
Katherine Conley
Matthew Corda
Kylie Core
Josh Covak
Cade Crookshanks
Dylan Cropp
Rebecca Crowe
Anna Culhane
Alexander Cupp
Davyn Czepkowski
Erin Daniels
Mackenzie Davidson
Andrew Davies
Gabriel Donahue
Hadley Dotts
Emma Eakins
Samuel Earnest
Jalon Eborall
Alex Edelblute
Kassie Ehll
Dylan Eisenbrandt
Gabriella Eldridge
Catherine Elmore
Tyler Ernst
Ben Ertz
Madeline Essman
Jun Figueredo
Camren Fraser
Harrah Friedlander
Alexandra Friesen
Samuel Fulbright
Mariah Gaede
Derek Haller



Lucinda Hampton
Andrew Hanosky
Will Hanosky
Cameron Harelson
Zoie Harvey
Miles Hatch
Wade Haughton
Andrew Heath
Ellie Higgins
Megan Hill
Mia Hill
Virginia Hinckley
Shelby Hobbs
TJ Holcomb
Spencer Holmes
Hayleigh Holmgren
Garret Homer
Trevor Ireland
Ga Sum Isotov-Chang
Cheili Jackson
Johnna Jensen
Madison John
Abbie Johnson
Brynne Johnson
Logan Jones
Dane Kallenbaugh
Aidan Kelly
Samantha Kennel
Chloe Kernan
Anya Keseloff
Eslie King
Ashley Kirk
Gabriel Kline
Austin Kobernuss
Libby Koch
William Kokernak
Piper Krier
Annalise Kuhlman
Asa Lackey
Benjamin Lander
Samantha Laramie
Sam Leeper
Steve Lemeshko
Max Levy
Andrew Lipton
Karen Lissy
Alyssa Livingston
Timothy Loftus
Alexa Long
Seth Longey
Ethan Luft
Emma Macon
Svenja Markley
Ramsey Marquis
Shelby Marron
Ryan Martin
Benjamin Meredyk
Lily Meyer
Brooke Mihkelson
Madison Modde
Lili Montes
Cooper Moon
Makenna Moore
Wyatt Moore
Ryan Morrow
Jonathan Muniz
Ronan Murphy
Colton Musgrave
Natalie Nash
Mackenzie Nelson
Bradley O'Brien
Owen O'Dea
Ripley Orr

Aidan Otto
Zoe Pabst
Ashley Paine
Riley Parr
Hallie Parsons
Katja Pattis
Erick Pimienta Tovar
Ian Pogue
Heather Pound
John Rajek
Autumn Rane
Katelyn Rau
Matthew Rauch
Sydnee Reyes
Dylan Reynolds
Natalie Rice
Riley Robenstein
Robby Robinson
Ryan Robles
Grace Ruble
Chance Rueppel
Madelynn Rusho
Justin Sargenti
Tayson Sargis
Emma Sattler
Samantha Schendel-Malin
Izsobel Schmidt
Lauryn Schnabel
Ripley Schultz
Emily Schweitzer
Corbin Scott
Day Scott
William Seggerman
Jeb Selby
Abby Shagena
Christopher Shaw
Jackson Shumate
Kyler Skinner
Julian Smith
Delaney Snaadt
Brayden Snearly
Zoe Spanbauer
Brighton Spencer
Crystal Stignani
James Stone
Callie Story
Natasha Stragier
Amelia Suksdorf
Nicholas Szobody
Braxton Taylor
Emily Taylor
Irie Therrian
Laura Thompson
Ashley Tremblay
Silas Turner
Grace Tyrrell
Kyle Ureta
Annie Vaage
Hanna Valentine
Kelsey Vershum
Mary Visger
Cody Wagner
Zachary Warren
Andrew Wehausen
Sky Weinstein
Alex Wells
Nate Wiggin
Cody Wilkin
Eika Willis
Seanna Wittler
Zachary Wohl
Andrew Wood


Dennis Becker, a natural resource policy professor, earned his doctoral degree from U of I's College of Natural Resources. He completed a master's degree at Michigan State University and a bachelor's degree at Kansas State University.
Becker returned to U of I in 2015 as an associate professor and the director of the Policy Analysis Group, where he used his experience in policy research to evaluate the impacts of natural resources. He was promoted to professor in 2018. Later that year, he became interim dean following the retirement of Kurt Pregitzer.
"The College of Natural Resources has a rich legacy of teaching, research and outreach spanning more than 100 years," Becker said. "We're leaders in our fields of study and care deeply about the future of natural resources. It is a great privilege and humbling to lead this college and to have the opportunity to work with our wonderful faculty and staff to train the next generation of leaders."
Becker received a Fulbright Fellowship in 2013 and worked for the Council for International Exchange of Scholars with the U.S. Department of State in Norway. He also received the Morse Alumni Undergraduate Teaching Award, the Special Advisor Recognition and the Outstanding Faculty Advisor Award while working at the University of Minnesota from 2005-15. In 2010, he received the CNR's Celebrating Natural Resources Alumni Award from U of I.
"I have a deep respect for the University of Idaho that I bring to every decision," Becker said. "I want the college to excel, but not at the expense of the university. Being an alum keeps me grounded and reminds me of the importance of our broader community. We all succeed when we work together, and it's my duty to convey that responsibility to those around me."
March 2020