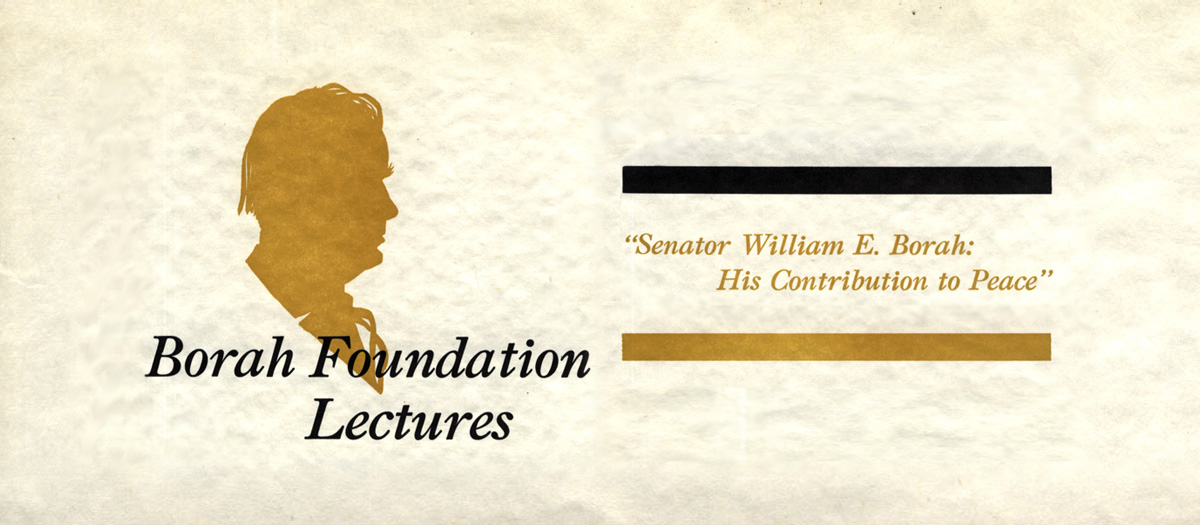 The Borah Foundation & Symposium
The Borah Symposium introduces audiences to the most contemporary global problem solvers of our time. Held every year since 1948, this University of Idaho event proffers new ideas for overcoming the obstacles to world peace.
Join us for our virtual event Sept. 28-29, 2020. Our lineup of speakers for the 2020 Borah Symposium include:
Monday, Sept. 28, 12:30 p.m., Opening Keynote
"Faith vs. Fury: The Arguments to End the Nuclear Threat for Good" by Beatrice Fihn, Executive Director of the International Campaign to Abolish Nuclear Weapons (ICAN), and the 2017 Nobel Peace Prize Recipient
Watch This Event Live: https://uidaho.zoom.us/j/97746088280
Tuesday, Sept. 29, 7 p.m., Closing Keynote
Learn about our past symposiums in our archives:
More About the Symposium
The symposium honors the legacy of former U.S. Senator from Idaho William Edgar Borah (1864-1940) by considering the causes of war and the conditions necessary for peace in an international context. Themes and speakers for the annual events are selected by the faculty-student Borah Foundation committee, with administrative and fiscal support provided by the staff of the Martin Institute. Each symposium adopts an interdisciplinary, non-partisan focus in an effort to reach as many members of the university and community as possible.
The William Edgar Borah Outlawry of War Foundation, a separately endowed entity at the University of Idaho, was established by the State Board of Education using funds donated by Salmon O. Levinson in 1929.