4-H Matters
Director's Message: Idaho Fairs in the Time of COVID-19
It's fair season in Idaho. Fairs often evoke memories of cotton candy, carnivals, lots of people visiting and 4-H shows. This year has seen numerous changes. Whether to hold a county fair is largely the decision of the fair board, county commissioners and the local health district. Each county fair has had very different reactions to keep people safe during the pandemic.
But what has remained a constant is the 4-H program. Fair serves as a project completion celebration. Our project completion requirements are clear that there must be a public exposition of the project for the effort to be complete. Our UI Extension county 4-H professionals have stepped up throughout Idaho to ensure that the public exposition occurs.
It looks very different depending on the area of the state and the county. Some counties, with low infection rates, are proceeding as usual. Other counties have worked with the local health districts for procedures to keep our 4-H families safe through sanitation and distancing. Other fairs have been canceled with the local 4-H professionals holding a 4-H exposition that limits public participation.
Livestock shows have been held virtually as have many of the livestock auctions. The public has been very generous with their support of 4-H members through sales whether they are held via electronic delivery or face-to-face.
A big thank you to all of you that support the 4-H program and the youth members. Your kindness and generosity is appreciated.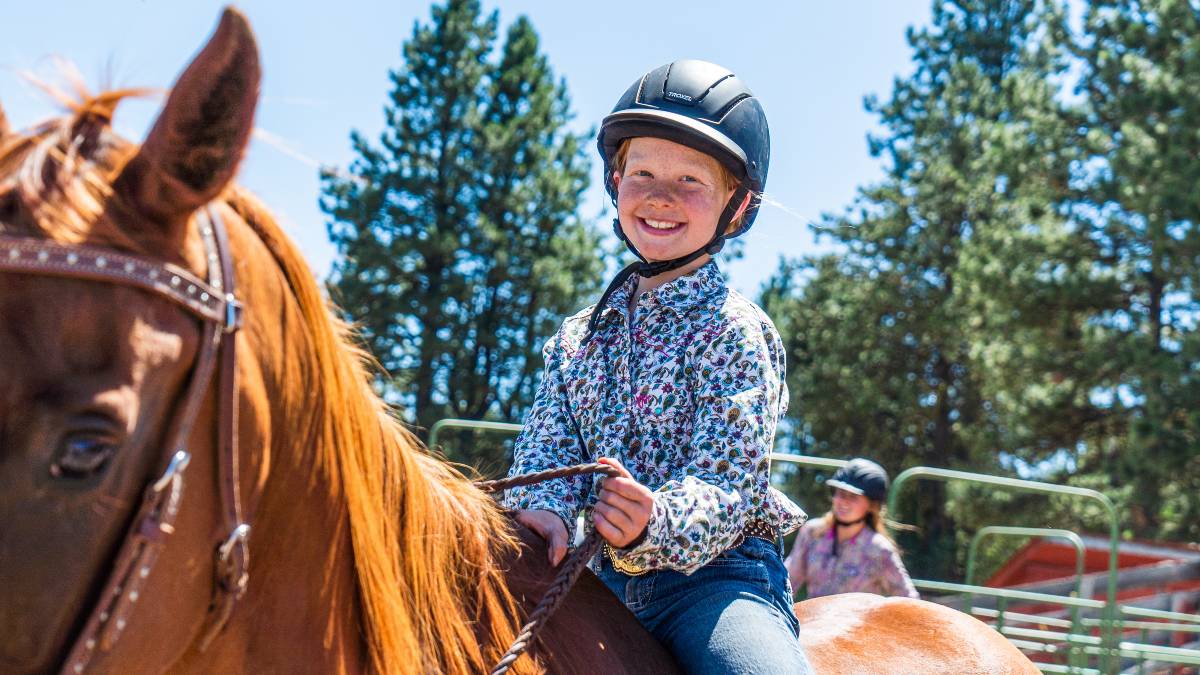 4-H

Youth Development Receives AmeriCorps Grant to Increase Participation

Serve Idaho, the Governor's Commission on Service and Volunteerism, has received a $1,508,524 grant from the Corporation for National and Community Service to fund AmeriCorps programs in 2020-2021. The grants will support the service of 224 AmeriCorps members statewide. AmeriCorps members give a year of intensive service, on a full-time or part-time basis.

Included in the grant is $304,703 to fund 38 AmeriCorps members for UI Extension 4-H Youth Development. These AmeriCorps members will work with UI Extension offices in 38 counties to improve academic engagement or social emotional skills in youth ages 5-18.

AmeriCorps members receive a modest living stipend and education award that can be used to pay for college or to pay back qualified student loans. Members tutor and mentor children, support veterans and military families, provide health services, restore the environment, respond to disasters, increase economic opportunity and recruit and manage volunteers.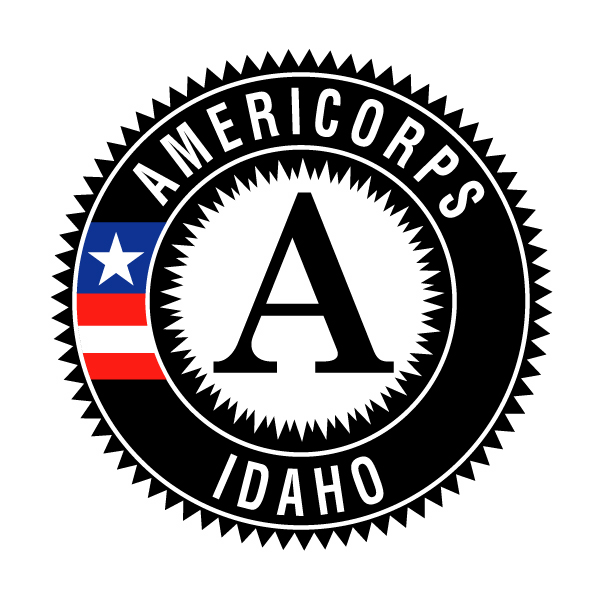 Creativity in Challenging Times
For over a century, the UI Extension 4-H Youth Development program has taken pride in empowering youth and their caring adult mentors to seek innovative solutions to current challenges. Perhaps nothing within the last 40 years has created an obstacle such as the COVID-19 pandemic.
However, equipped with the critical life skills that have been instilled over time, our 4-H team of youth, volunteers and staff have risen to the challenge with creative and educational opportunities. The following are just two examples of state event transformations.
When the in-person 2020 State 4-H Shooting Sports contests were canceled to ensure personal safety, the concept of conducting a mail-in tournament was born. This approach allows counties or districts to hold a series of smaller, more localized events that utilize standardized state rules, from mid-August through late-October — with the top overall tournament scores helping determine 2021 National Championship qualifiers. By holding a greater number of events closer to home, even more youth will have an opportunity to participate and expand interest is this fast-growing project area.
Creativity also became apparent when the 4-H Youth Horse contests slated for July were canceled. Due to contest structures, holding regionalized events was not an option. Instead, youth oral presentations were conducted virtually, allowing judges to observe and provide consistent evaluations of each contestants' presentation. Both Hippology and Horse Judging contests are being held virtually based on a collaborative partnership and delivery platform created by Purdue, Michigan State and Oklahoma State universities. Only Horse Bowl, due to inconsistencies in internet accessibility and bandwidth throughout Idaho, had to be canceled as there was no way to provide a level virtual playing field.
While 2020 is a year that many may want to quickly forget due to the COVID-19 pandemic, it certainly has forced many of us to think beyond what we viewed as possible. It has opened the door to explore new alternatives and ways to utilize technology to enhance 4-H educational programming. A sincere thanks to all our youth, volunteers and staff that didn't allow this virus to stop a vision of what 4-H could be. Instead you rose to the challenge and diligently worked "To Make the Best Better."
4-H'er

Organizes Blood Drive

In 4-H, we believe in the power of young people. That's why we're putting a spotlight on the diverse perspectives of young people who are making a difference in their communities, especially in the time of COVID-19, in ways both big and small. Today we celebrate Hana Pfeiffer from Minidoka County.

Pfeiffer's hometown is facing an ongoing shortage of donated blood to perform life-saving procedures at the local hospital. Inspired by her experience as a 4-H leader in civic engagement, she decided to take matters into her own hands. After some careful planning she was able to forge a partnership with the American Red Cross and the Minidoka Memorial Health Care Foundation to host a blood drive.

What struck Pfeiffer vividly about her experience is that the same healthcare workers who were battling COVID-19 inside the hospital were also the ones taking time out of their days to donate blood. Since many of these workers had been caring for COVID-19 patients, Hana and the hospital had to take special precautions to make sure everyone stayed safe. Despite the challenges this caused, the turnout and enthusiasm was spectacular. Over 60 healthcare workers donated blood over the course of two days, enough blood to save 125 lives.

Pfeiffer's experience has opened her eyes to the incredible role healthcare workers play in keeping the rest of us safe every day.

"This service project and pandemic have shed new light on how truly amazing health care workers are. With COVID-19, they have worked countless hours, taken many precautions, and risked their lives to protect us — and now over 60 of these individuals donated blood on top of that. This experience has opened my eyes to how very fortunate we are to have these amazing people in our communities."

If you or someone you know is helping your community or people in need, or you're looking for some inspiration on how to help, let us know. Use #TrueLeaders on social media or fill out this form to share how you're making a difference during COVID-19. National 4-H may feature your stories and ideas on their website and social media.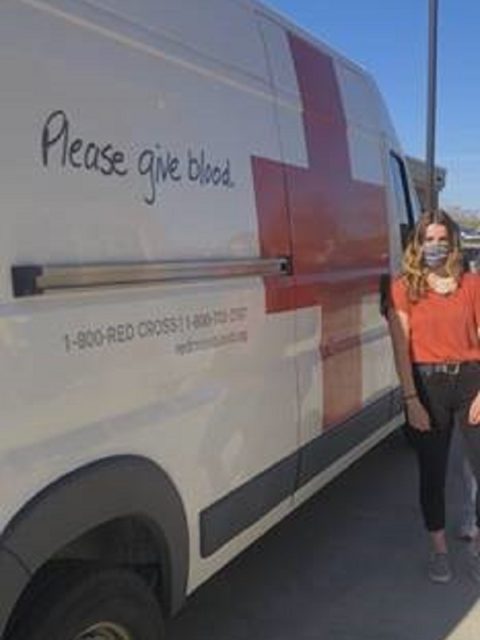 Building Positive Relationships with Youth in
4-H

Programming

As 4-H professionals and volunteers continue programming during the pandemic, it's important we keep the essential elements of positive youth development integrated in how we interact with youth. Several years ago, National 4-H adopted the eight essential elements (PDF) as necessary to create safe learning environments for youth to flourish and they are just as relevant in today's environment. One of these important elements for youth is a positive relationship with a caring adult, especially now in a time of social isolation and distancing.

The Search Institute has developed a developmental relationships framework that identifies relationship experiences that youth need in order to be resilient and to thrive. This framework shows that there is still much we can do as caring adults to maintain and build relationships with youth even though we cannot always meet with them face-to-face. The Search Institute offers specific actions categorized in five key areas:
Express Care: Show me that I matter to you.
Challenge Growth: Push me to keep getting better.
Provide Support: Help me complete tasks and achieve goals.
Share Power: Treat me with respect and give me a say.
Expand Possibilities: Connect me with people and places that broaden my world.
The complete list of actionable items in each of these areas (PDF) will help you build developmental relationships during the COVID-19 crisis. All of us working together can help our youth through this challenging time.