4-H Matters
Director's Message:
4-H

in the Time of COVID-19

This is an unprecedented time in the 4-H world. While the stay at home orders have been frustrating for many, University of Idaho Extension 4-H Youth Development programs are adapting to help families during this challenging period. What is new with delivering 4-H programs? Everything!

Youth are learning to bake bread by watching faculty teach using technology. 4-H clubs are meeting using Zoom calls. Project meetings are taking place via technology — for sewing, cooking, leathercraft, even livestock projects.

Committees such as 4-H volunteer associations or 4-H leaders councils are meeting through online resources. Groups are planning events. Many counties are reporting greater participation with the online meetings than with the face-to-face meetings of the past.

4-H members are preparing to present their 4-H demonstrations as webinars. Families are using the UI Extension 4-H website to find curated activities to keep young minds engaged and hands busy.

Some pieces are missing. Not all 4-H families have the bandwidth to access everything that is being offered online. Both day camps and resident camps are being postponed or canceled for the year.

While our 4-H State Teen Association Convention has been transitioned to a virtual conference, teens still miss the close friendships and fun of visiting the University of Idaho campus.

Most importantly, despite missing out on some experiences, 4-H members, families, volunteers, faculty and staff are coming together while keeping physical distance and using technology to "make the best better." Will the COVID-19 experience change 4-H? Most definitely. We may continue to have volunteer meetings via technology. That said, 4-H will continue to be a safe place for families to gather, for youth to learn and grow, all with a good measure of fun.
Know Your Government: A Success
The success of the 4-H Know Your Government event in February was documented in a video shot by University Communications and Marketing. Please take a few minutes and watch this video to hear 4-H members from throughout the state share what 4-H and the conference means to them. As a highlight, U of I President Green engages with youth at the conference.
Helping Children Deal with Stress This Summer
These are stressful times and all family members are adjusting to being at home and having their regular daily routine interrupted. Moving into summer usually means a change in routine with school breaks and vacation planning, but this summer will be different. Stress in children is likely to remain, but parents and other adult family members can help children ease into a summer routine.
Stress is the way our body responds to experiences and changes in our environment. Stress may appear as physical responses or feelings; mood fluctuations; changes in thinking, logic and concentration; or changes in behavior patterns. Stress can feel good or bad — think about having a new job or changing schools. Kerri Ashurst, University of Kentucky Extension Specialist, shared the following strategies to help children cope with stress.
Talk with children by sharing your thoughts and letting them express theirs. Talk in small chunks of time, a minute or two depending on the age of the child. Adolescents and teens may want to have in-depth discussions. Let children lead with questions — they may want to know about a specific topic.
Assure children of their safety. Remind them of the actions we can take — frequent hand-washing, practicing distancing, wearing face masks when out of the home and limiting travel. Make comforting statements like "we can get through this time."
Talk about ways to deal with stress. Tell children what has worked well for you, like physical activity, sharing a meal, making a craft or creating an art piece. But also share what didn't work well in the past or was not as effective, to show children to try different tactics throughout their lives.
Limit children's exposure to the media — TV, radio, social media. They may not have the ability to understand. Exposure to too many news broadcasts and reports may heighten their anxiety.
Keep a routine and a daily schedule. A routine communicates that the whole family has a plan and can work together as a team. Every member has a role and responsibilities. Build in time to learn, to play, to contribute to the household well-being. Most importantly, let the children know it is okay to have fun!
Virtual
4-H

Project Oral Presentations

Across Idaho, 4-H members are finding new and creative ways to complete their 4-H projects this year. While there are challenges, the silver lining is that 4-H members, families, volunteers and staff are learning new life skills they may have never imagined needing to learn. All 4-H projects require giving an oral presentation, and this year many of them will be given during a virtual club meeting.

To help youth prepare, two UI Extension 4-H professionals developed and presented an online training and supplemental guide. Information includes types of presentations, the importance of non-verbal communication, using online platforms, a variety of ways to share visual aids during the presentation and interacting with the audience.

Because of the stay-at-home order, youth are encouraged to think creatively about what resources they already have at home to create visual aids and to make the best of their current situation. The training was presented live twice and a recorded version is available along with the supplemental guide on the UI Extension 4-H Youth Development website for further reference (scroll down to web-based learning, then videos).
Idaho's
4-H

Conquers New Challenges

Early spring is usually filled with planning meetings and promotional releases for summer 4-H programming. However, 2020 decided there would be a new routine. 4-H professionals, volunteers and families were faced right away with figuring out how to continue 4-H amid COVID-19 with no face-to-face options. At the time, common questions were: How can our clubs meet? What will those meetings look like? How can we continue 4-H programs through a stay-at-home order?

Read how we have answered those questions.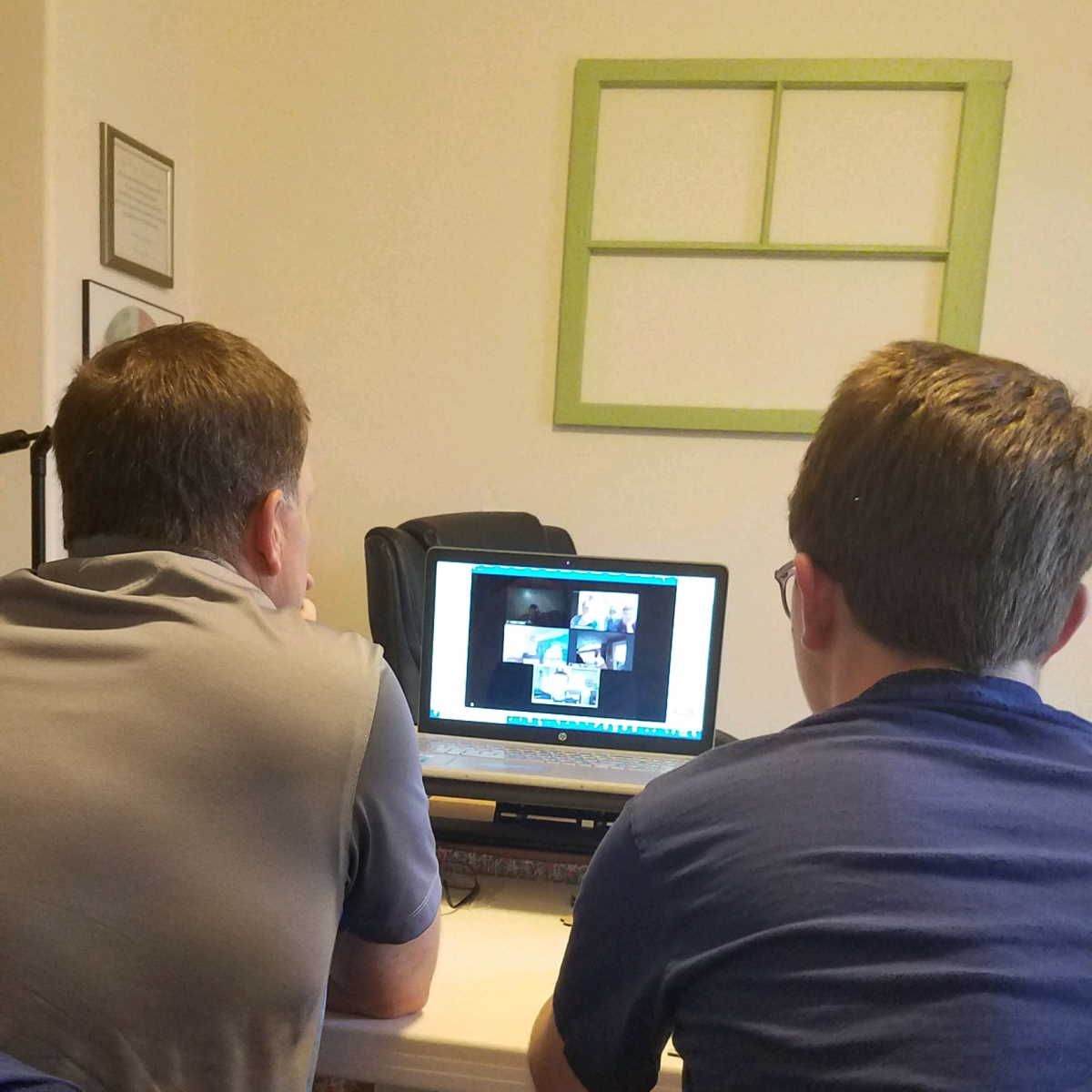 Learning Through Zoom
The UI Extension central district 4-H staff hosted ongoing educational programs with over 480 different families over online video conferencing. Learn more about the 10-session Zoom event (PDF).