PNW 4-H Professionals Conference
The Pacific Northwest 4-H Conference is hosted by the Idaho Association of Extension 4-H Professionals (IAE4HP). The Conference aim is to build personal and professional competencies among 4-H Youth Development Professionals and cultivate networking to strengthen positive youth development programming.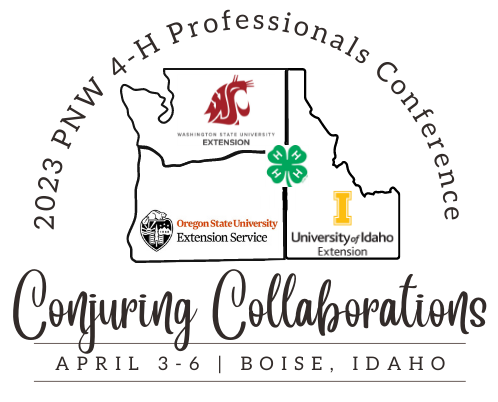 Registrations open on January 17, 2023.
Early Bird (Register January 17–February 6) - $250
Regular (Register February 7–20) - $275
Late (Register February 21–March 7) - $300
Single Day Registration - $150
April 3-6, 2023
The Grove Hotel
245 S Capitol Blvd
Boise, ID 83702
2023 Keynote Speaker
Lupita Fabregas is originally from Mexico where she earned her undergraduate degree from Monterrey Tech in Agriculture Engineering and Animal Sciences and a Master's in Education from UPAEP. After working for a Mexican university for 29 years, Lupita, immigrated to the United States in 2002 to pursue where she earned a Doctorate in Agricultural Education at Oklahoma State University. In 2013, she started her career in Extension – Family and Consumer Sciences- at Oklahoma State University. In 2015, she moved to California as the 4-H Assistant Director for Diversity and Expansion. In this role, she led the largest 4-H Inclusion and Diversity initiative in the United States, increasing Latino participation in 4-H by more than 100%. Dr. Fabregas and her team received the 2021 National Association of Extension 4-H Youth Development Professional (NAE4-HYDP) Diversity and Inclusion Award for their work with Latino communities in California. In 2019, Lupita accepted the position as Director of the Missouri 4-H Center for Youth Development becoming the first Latina woman to lead a state 4-H program. In 2022, she was recognized by the National ESP Organization with the Diversity Award for her support to minorities and underserved populations around the United States.