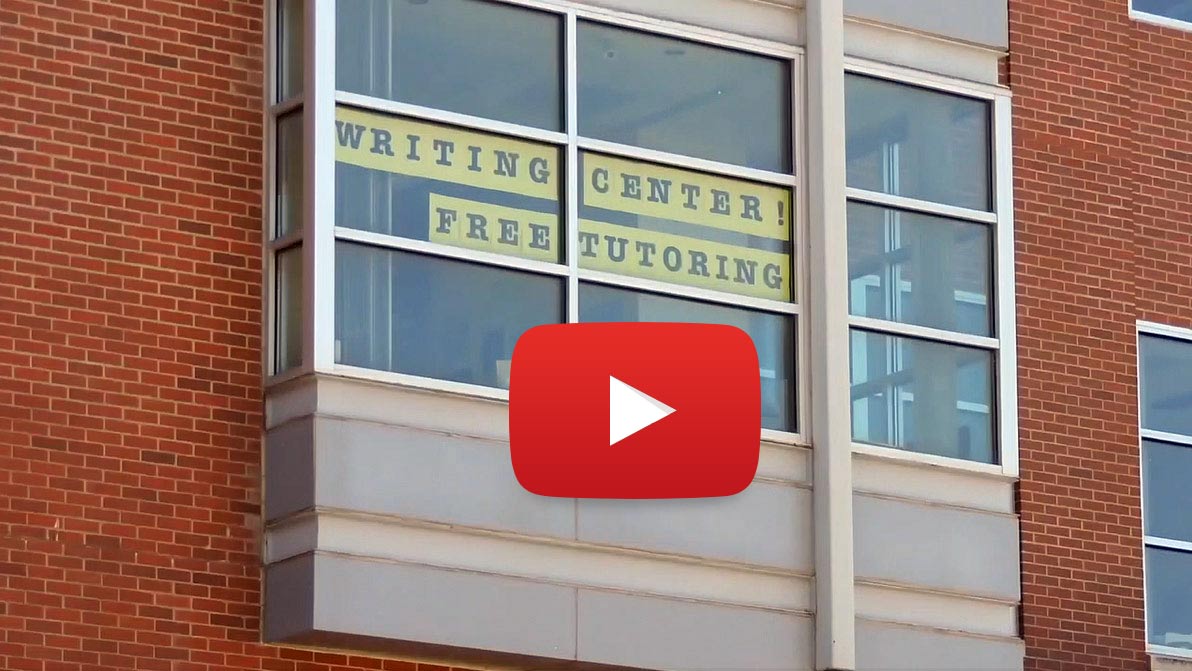 Writing Center
The Writing Center is dedicated to providing one-on-one assistance to student writers and other members of the campus community. Writers come to the center for help at various stages of their writing process, from brainstorming to revision of drafted papers. Writing tutors assist with any kind of writing, from research papers, to presentations, to personal statements for applications. The Writing Center also offers online tutoring to distance students who are unable to visit in person.
UPDATE: The Writing Center will continue to offer writing support while U of I classes are exclusively online. Tutors are available to meet with writers for online consultations and to offer written feedback on drafts. Please click "Make an Appointment" to access the Writing Center calendar and schedule an appointment for online tutoring.
The Writing Center's online tutoring options include the following:
Online sessions with a tutor. Online sessions are designed to be as much like face-to-face sessions as possible. After logging into the online calendar, look for a tutor with "online tutoring" beneath their name. In the appointment form, select "Yes - Schedule Online Appointment." When it's time for your session, return to the calendar and click on your appointment time to open the appointment form, which contains a link for you to join the session. If your computer isn't equipped with a camera, or if your internet connection can't support videoconferencing, you can use the system's instant messaging tools, or you can call the Writing Center to have a conversation with your tutor over the phone.
e-Tutoring/written feedback. e-Tutoring provides writers with written feedback on drafts. (If you are at an earlier stage of the project or have more urgent questions, we recommend an online session, described above.) When making your appointment, look for a tutor with "e-Tutoring" beneath their name. In the appointment form, select "Yes - Schedule e-Tutoring," and upload your paper for the tutor to read. Please note that all e-Tutoring appointments must be made for 60 minutes. This is the time the tutor will read and respond to your work. Afterward, your tutor will upload comments to the appointment form and email you a copy.
For additional questions, please email Jamaica Ritcher at jritcher@uidaho.edu.