Faculty/Staff News
Tallent Earns the Key
Emeritus associate professor given national award for pairing working pros with budding journalists
Donut Robot! Receives Rave from Fanfare
Assistant Professor Javier Rodriguez collaborates with LHSOM faculty on album
U of I Study: Vaccine Doubters Swayed by Outbreaks
Politics and Philosophy faculty learn what may sway skeptics to get vaccinated
Addictions Expert Steven Meier Responds to Vaping Illnesses
Associate Professor of Philosophy Steven Meier discusses the risks of vaping and e-cigarettes. Read the story.
Digging up clues to Moscow High's history
U of I Assistant Professor Katrina 'Kat' Eichner is helping organize an excavation at the school that gives students, public a chance to unearth and interpret the past. Read more.
Behind the Scenes with Robert Caisley
Inland360 sat down with new department chair Robert Caisley to discuss his works, the U of I and the latest on-stage productions. Read the interview.
Becky Tallent Awarded National Honor
Capping a journalism career that began in junior high school, Becky Tallent - emeritus associate professor of journalism - was recently awarded the Wells Memorial Key, the Society of Professional Journalists' highest honor. Read more.
Caisley Plays Make International Rounds
Robert Caisley, new Department Chair of Theatre arts, has two of his recent plays being produced this fall internationally. His play "Happy", which played to sold out audiences last year in its Spanish-language premiere at Teatro Milan in Mexico City, has just been revived for a limited engagement run. Also this fall, his hit play "Lucky Me", which was on tour throughout Estonia last year with the Vana Baskini Teater, will open in October at Theater Ungelt in Prague in a new Czech translation.
Katie Blevins' Research Highlighted in Civic Information Journal
Katie Blevins, an assistant professor in the School of Journalism and Mass Media, published an article titled, "Access to Government Officials in the Age of Social Media" in the inaugural issue of The Journal of Civic Information. Read the article.
Craig A. Miller Directs West Coast Premiere
Assistant Professor of Acting and Directing, Craig A. Miller, directed the West Coast Premiere of the play "Faceless" by Selina Fillinger at 6th Street Playhouse in Santa Rosa, CA, which ran from May 17 - June 2, 2019. Jared Sorenson, one of the Department of Theatre Arts' MFA candidates in Scenic Design, accompanied Miller as the scenic designer for the highly-stylized courtroom thriller as part of a professional internship developed between U of I Theatre Arts and 6th Street Playhouse, where Miller formerly served as artistic director for eight years. The production received high critical praise and played to sold-out houses for the duration of the run.
MLC Faculty Travel for Summer Research
Summer 2019 was filled with international research travel for faculty in the Department of Modern Languages and Cultures. On July 18, 2019, Rubén Arias Rueda, visiting USAC Professor, presented his book Ante el placer de los demás. Representaciones del ocio a cielo abierto (Regarding the Pleasure of Others. Representations of Leisure Under the Open Sky; Muga, 2019) at the Amárica Exhibition Hall, in Vitoria-Gasteiz, Spain. Marta Boris Tarré, Associate Professor of Spanish, travelled to Madrid, Toledo, and Córdoba in Spain and to San Francisco to interview converts to Islam. The personal narratives she collected form the core of her current book project on the history of conversion to Islam by Spaniards and US latin@s. From June 16 to 28, Rachel J. Halverson, Professor of German, was a Fellow of the Notre Dame Berlin Seminar. During her time in Germany, she also travelled to Leipzig to interview author and dancer Martina Hefter for her presentation on Hefter's poetry at the German Studies Conference in October in Portland, Oregon. In May, Sarah Nelson, Associate Professor of French, visited Paris to see the first production of the play Le Favori since it was performed for Louis XIV and his court at Versailles in 1665. Nelson's current research centers on the play's author, Madame de Villedieu, and on two other seventeenth-century French women writers associated with her, Hortense and Marie Mancini. This modern production of Le Favori is the work of French researcher and theater practitioner Aurore Évain, whose innovative troupe "La Subversive" is making a large body of early modern French women's dramatic oeuvre known to audiences today. Nelson attended two performances of the play as well as a lecture by Évain, as part of the research for her spring 2020 sabbatical project, the digital publication of the correspondence of Marie Mancini.
Kelly Quinnett at Montana Repertory Theatre
Professor Kelly Quinnett, Head of Acting, appeared onstage at Montana Repertory Theatre for "Go. Please. Go." by Emily Feldman at the University of Montana campus in Missoula from Aug. 27-Sept. 8. Production stage manager was Codey Leroy Butler, a U of I Theatre Arts alumnus.
Barton Named Chair of Department of Psychology and Communication Studies
The University of Idaho College of Letters, Arts and Social Sciences is proud to announce the selection of Benjamin Barton as chair of the Department of Psychology and Communication Studies beginning Monday, Aug. 19, 2019. Read more.
Caisley Named Chair of Department of Theatre Arts
The University of Idaho College of Letters, Arts and Social Sciences is proud to announce the selection of Robert Caisley as chair of the Department of Theatre Arts beginning Monday, Aug. 19, 2019. Read more.
Irina Kappler-Crookston Awarded USAC Emeritus Faculty
The University Studies Abroad Consortium (USAC) board of directors has awarded Irina Kappler-Crookston USAC Emeritus Faculty status. The honor is granted to exceptional individuals who have contributed to USAC's evolution as a premier study abroad organization. USAC cited Kappler-Crookston's commitment to promoting international education and cross-cultural understanding. Read more.
Deborah Thorne Featured in Kiplinger Magazine
Sociology faculty member Deborah Thorne is featured in Kiplinger magazine's article, "Tips for Dealing with Debt in Retirement." Read the article.
Sowards Receives Travel Grant to Research in Historical Archive
History Professor Adam Sowards from the College of Letters, Arts and Social Sciences was awarded a travel grant from the University of Wyoming to advance his research at UW's American Heritage Center. The grant supports travel and lodging costs while Sowards uses the historical archive's source material to continue his research on the history of Western public lands.
Jennifer Ladino Explores Emotions at National Parks
Based on her latest book "Memorials Matter," Associate Professor of English Jennifer Ladino explores conflicting feelings of patriotism and guilt when visiting national parks in this opinion piece with The Conversation.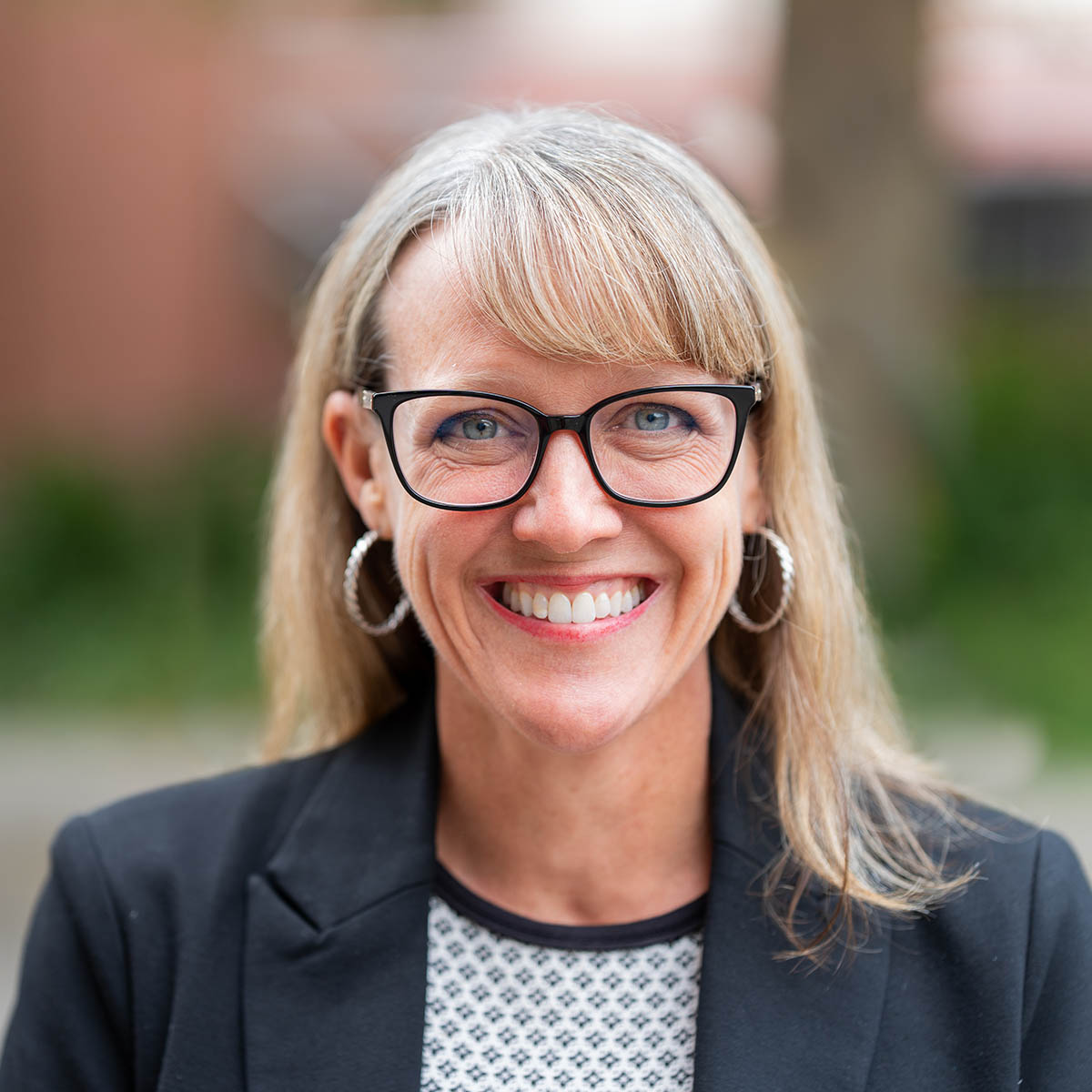 Poem by Alexandra Teague Posted on Portside
Associate Professor of English Alexandra Teague, whose newest book of poems, Or What We'll Call Desire, was just released, recently had a poem featured on Portside. The poem was reprinted from Poetry Northwest. Read the poem.