Faculty/Staff News
Finding Whitman's Lost Books
Assistant professor Zachary Turpin is on a quest to find lost books from author Walt Whitman.
Preserving LGBTQ History through Video
Associate Professor Denise Bennett collects oral histories from Idaho's LGBTQ community to preserve history and enact social change.
Scott Brown Hired as CLASS's Director of Development
A warm welcome Scott Brown '05, a Moscow native and University of Idaho graduate, to the role of director of development for the College of Letters, Arts and Social Sciences! Brown returns to the Palouse after 13 years of living in Portland, Oregon. He utilized his anthropology degree to work for a small history museum in Portland before spending the last decade working for Nike, Under Armour and Adidas in multiple marketing and product creation roles. Prior to accepting his development role at the University of Idaho, Scott was a director of footwear at Adidas. He can be reached at scbrown@uidaho.edu or 208-885-7885.
Gemberling Retires After 32 Years in School of Music
Professor Alan Gemberling is retiring on Dec. 31, 2018, from the University of Idaho after 32 wonderful years of service. Al has taught trombone, marching band, jazz bands, concert band, wind ensemble, conducting and brass techniques for the Lionel Hampton School of Music. He is a true cornerstone of the LHSOM faculty and will be sorely missed.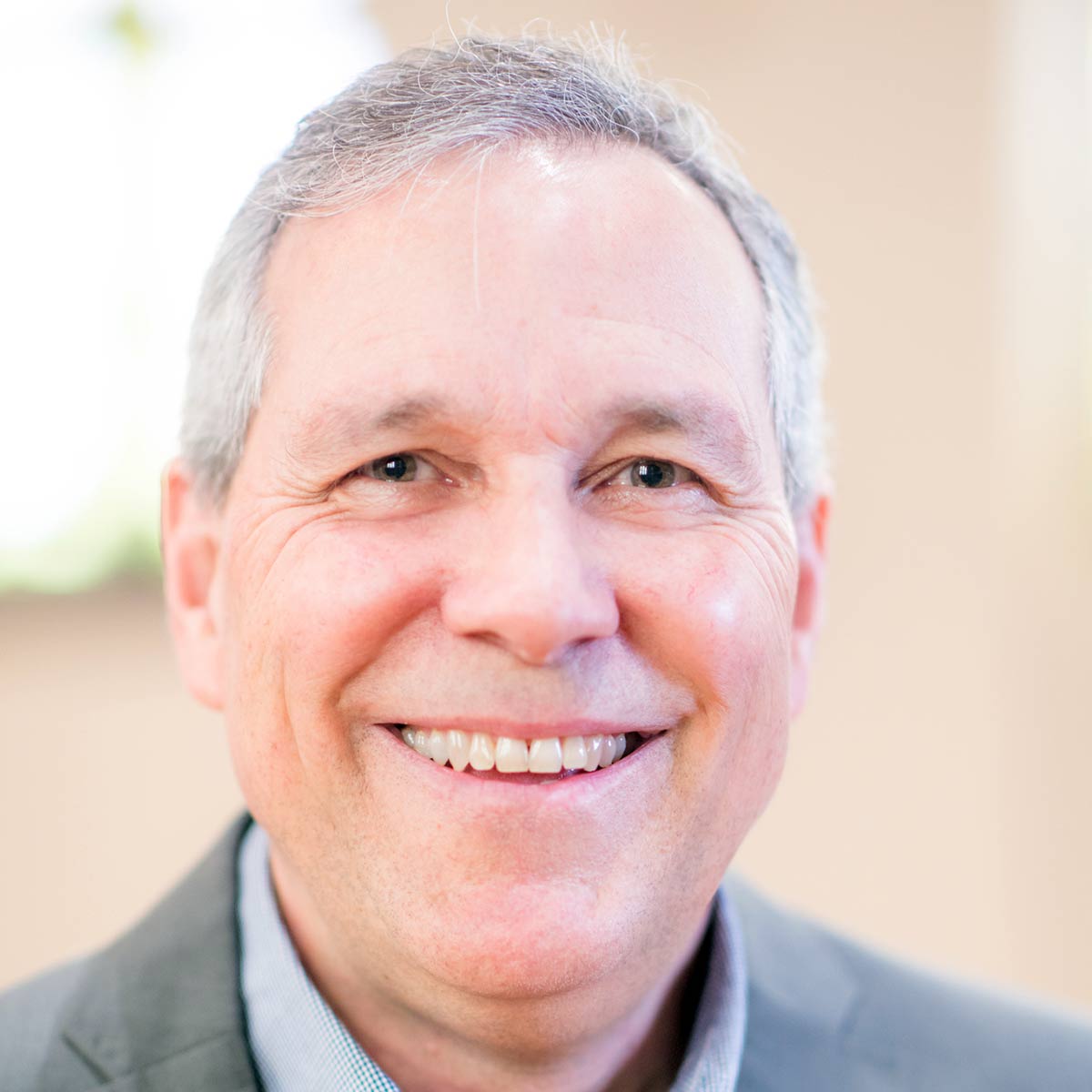 U of I Theatre Arts Faculty Member Gives TED Talk
On November 3, 2018, Department of Theatre Arts faculty member, Craig Miller, traveled to the Sonoma County annual TEDx conference in California as an invited speaker and director of the first-ever TED Talk presented as a play. This year's TED Talk theme was "Re Imagine", and over the last month, Miller and playwright Scott Lummer, reimagined how to develop and rehearse the 12-minute play in preparation of the presentation via ZOOM with Miller in Moscow, Idaho and the cast and crew in Santa Rosa, Calif. Special permission had to be obtained by the National TED organization for this first-of-its-kind event in order to allow the staging of the play to break the norms and convention of the traditional TED Talk, and venture beyond the Red Dot - a true reimagining!
Dilshani Sarathchandra Presents on the Effects of Scientific Retractions at National Conference
Dilshani Sarathchandra, assistant professor of sociology in the College of Letters, Arts and Social Sciences, presented her research on the impact of scientific retractions in the media on Tuesday, Dec. 4 at the 2018 Society for Risk Analysis Annual Meeting in New Orleans, Louisiana. Sarathchandra and her co-author Aaron McCreight of Michigan State University discussed their study, "The Effects of Media Coverage of Scientific Retractions on Trust in Science," which examined how trust in scientists was shaped by exposure to news coverage of the retraction of a stem cell study. Preliminary findings show that being exposed to the news coverage does reduce trust and negative effects on trust are even larger for retractions due to "intentional misconduct."
The results suggest that journalists and publishers should be more aware of these effects when reporting on retractions and should clarify the reason for retraction (honest mistakes vs. intentional misconduct). Clarifying the reasoning can influence how journalists cover the stories, and how the public perceives the news. Making this distinction can also help destigmatize retractions due to honest mistakes which could increase trust in the scientific community.
The paper, originally published in May 2017, can be read online.
Weimar Retrospective Film Festival Receives Grant from Idaho Humanities Council
The Idaho Humanities Council has awarded Professors Sean Quinlan and Rachel Halverson a $5,000 grant to support "Weimar Germany: History, Film & Memory – 100 Years Later" a the film and lecture retrospective sponsored by the Department of History and the Department of Modern Languages and Cultures.
Two U of I School of Music Employees Release New Album
Jazz Instructor Kate Skinner and Josh Skinner, manager of the Lionel Hampton Jazz Festival, released their newest duo album, "Skinny Squared." The album was funded in part by a grant from the university's Fine Arts Committee. It features original compositions, along with arrangements of jazz standards and some pop tunes, including songs from the British rock band Genesis and Disney's animated feature "Aladdin." "You'll hear layers of different influences in our compositions and arrangements," Kate Skinner said. "This is a jazz album that has something for every listener." More information on the album is available at kateskinner.com.
Death By Selfie: Desire for Social Media Likes is Costing Lives
Death by selfie? Assistant Professor of Sociology Dilshani Sarathchandra explains why people take risks to get the perfect shot. Read the story.
Robert Caisley Plays Open in Montana & United Kingdom
Congratulations to Professor Robert Caisley who has two openings in October beyond U of I's production of "The Open Hand" (opening Oct. 12 in Moscow, Idaho). His new play, "Kettlehouse" opens in Montana and "Happy" in the United Kingdom.
Graham Hubbs Receives National Award for TDI
The Toolbox Dialogue Initiative (TDI) – an NSF-sponsored initiative started at the University of Idaho - was named the recipient of the American Philosophical Association's 2018 Prize for Excellence and Innovation. The TDI improves cross-disciplinary research projects by hosting workshops to prompt dialogue among collaborators about the philosophical dimensions of their work together. Congratulations to Associate Professor of Philosophy Graham Hubbs, who has been part of the TDI team since 2012 and continues as a member of the project's senior personnel.
Ladino Publishes New Book on Environmental Humanities
Jennifer Ladino, an associate professor in the Department of English, has published a collection of essays, "Affective Ecocriticism: Emotion, Embodiment, Environment," with the University of Nebraska Press. The book compiles fourteen original essays that take an interdisciplinary approach to the study of affect and emotion in regard to a variety of primary texts, including short story collections, films, poetry, curricular programs, and contentious sites such as Canada's Tar Sands. Preorder Books.
Whitefish Theatre Company Presents Caisley Play
The Whitefish Theatre Company (Montana) kicked off its 40th season with the premiere of Robert Caisley's unpublished play "Kettlehouse." Caisley is a professor of theatre and head of the Dramatic Writing Program at the University of Idaho. "Kettlehouse" is a comedy of errors about lasting love, broken homes, nosebleeds and the art of Feng Shui.
Casey Johnson's Edited Volume Receives Rave Review
Casey Johnson, an assistant professor of philosophy in the College of Letters, Arts and Social Sciences, received a rave review from University of Notre Dame's Philosophical Review of her 2018 edited volume titled "Voicing Dissent: The Ethics and Epistemology of Making Disagreement Public." The volume collects original essays from a number of prominent scholars to address how public disagreement affects what we know. Read the review.
University of Idaho professor documents hate with new film, Gotts Point
In early 2016, Steven Nelson was lured to Gotts Point in southern Idaho, brutally beaten, stripped naked and robbed. The University of Idaho alumnus, in his 40s, died hours later of a heart attack after walking barefoot to get help. Before he died, Nelson offered details about his attackers to police, and the men were later sentenced to decades in prison for his murder, according to news reports. The attack against Nelson, an openly gay man, appeared to be homophobic, part of a setup by a group posting sexual ads online. Now, Denise Bennett, an associate professor of journalism at the University of Idaho, is creating a documentary about Nelson called Gotts Point. Read more.
Cultures mix in MTA's Cherry River event
The Lionel Hampton School of Music's Ruby Fulton composed and directed a special arrangement of choirs and musical groups as part of the Mountain Time Arts' Cherry River public art project in Bozeman, Montana. As part of the event, three musical group traveled down three rivers in drift boats, performing music of European lineage, toward the confluence of the Missouri. Read more about the event and see pictures.
Retired English Professor Wins INDIES Book of the Year Award
Joy Passanante, professor emerita in the Department of English, had her most recent book, Through a Long Absence: Words from My Father's Wars (Mad Creek Books, an imprint of Ohio State University Press), named the 2017 Silver Winner for Biography in the INDIES Book of the Year Awards. The awards recognize the best books published in 2017 from small, indie, and university presses, as well as self-published authors
Priscilla Wegars Featured on "Forgotten Neighbors: Idaho's Chinese Immigrants"
Affiliate Assistant Professor and Curator of U of I's Asian American Comparative Collection Priscilla Wegars speaks to Idaho Public Television about Idaho's Chinese immigrants on a special Idaho Experience. Watch the program here.
Torrey Lawrence Named U of I Vice Provost for Faculty
Congratulations to Torrey Lawrence, who was just named the University of Idaho's new vice provost for faculty effective August 6. Torrey currently serves as a professor of music and associate dean in #UIdahoCLASS. He has been with the University of Idaho Lionel Hampton School of Music since 1998. As vice provost for faculty, Torrey will work closely with faculty members, the Faculty Senate and college deans to move U of I toward our strategic plan goals. He will partner with university leadership to recruit, develop and retain high quality faculty who aspire to excellence in research, teaching and service. Torrey will also assist in the assessment of our current faculty strengths and work to further cultivate an inclusive and diverse university community.
"A Country Called Home" Audio Recording
Kim Barnes, a university distinguished professor of English, is the author of three novels and two memoirs, including "A Country Called Home." Chris Maccini of Spokane Public Radio reads Barnes' book for all to enjoy. Hear the first part here.