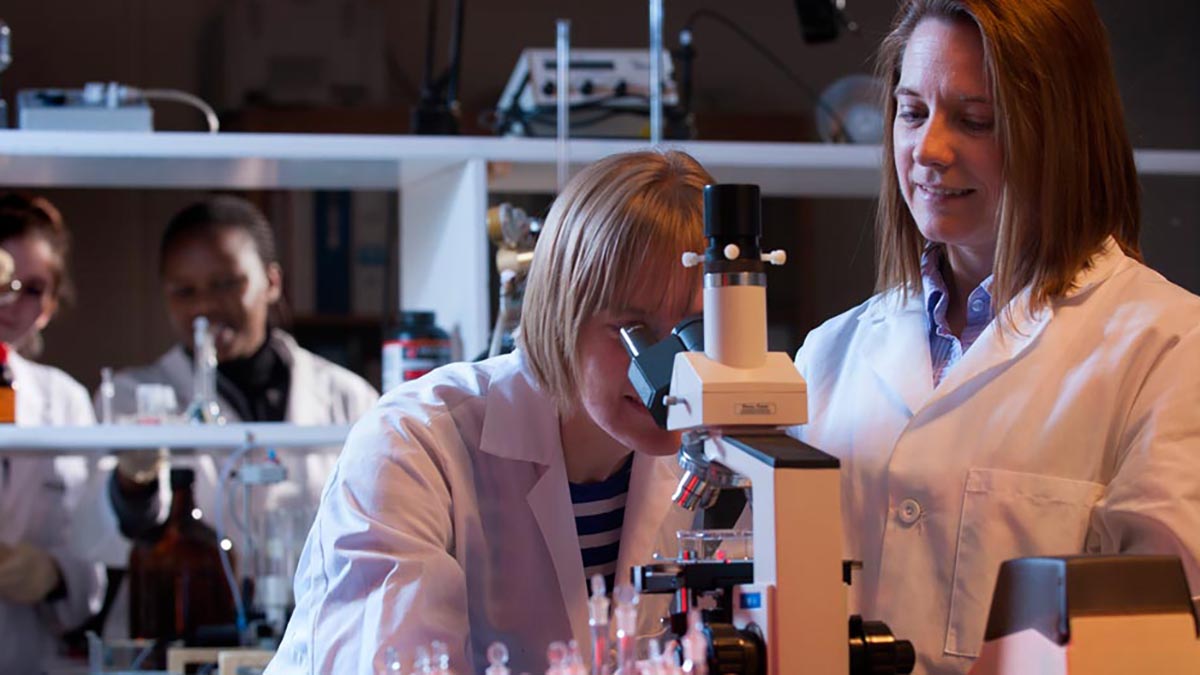 Health Sciences
All health and health-related professional programs require a university degree and the Medical Sciences degree is specifically designed to prepare students to be highly successful in these follow-on programs. However, it is also very good preparation for the student interested in a biomedical research career.
In the Medical Sciences program, you will take a comprehensive range of coursework in fundamental concepts of biology, critical thinking, leadership and professional conduct, psychology, global and cultural competence and biomedical specialty areas. There is scope for hands-on research experience and internships within the local community that could be valuable assets in future professional programs.
This program is excellent preparation for a health professional program such as medicine, dentistry, ophthalmology or radiology. The Medical Sciences degree would be a terrific launch point for the student wanting to enter biomedical graduate school. It could also be used for allied health professions such as medical law or hospital administration.
This degree could be a good fit if you:
intend to eventually enter a health or health-related profession
are interested in biomedical research
enjoy interacting with and helping other people manage their health
have a strong work ethic
With this degree, you may become a/an:
Medical and Health Services Manager
Clinical Research Coordinator
Geneticist
Epidemiologist
Medical Scientist, Except Epidemiologist
Community Health Worker
Health Specialties Teacher, Postsecondary
Nursing Instructor and Teacher, Postsecondary
Chiropractor
Dentist, General
Oral and Maxillofacial Surgeon
Orthodontist
Prosthodontist
Optometrist
Pharmacist
Physician Assistant
Podiatrist
Occupational Therapist
Low Vision Therapist, Orientation and Mobility Specialist, and Vision Rehabilitation Therapist
Physical Therapist
Acute Care Nurse
Critical Care Nurse
Clinical Nurse Specialist
Nurse Anesthetist
Nurse Practitioner
Audiologist
Medical and Clinical Laboratory Technologist
Cytogenetic Technologist
Cytotechnologist
Medical and Clinical Laboratory Technician
Cardiovascular Technologist and Technician
Orthotist and Prosthetist
Hearing Aid Specialist
Occupational Therapy Assistant
Physical Therapist Assistant
Physical Therapist Aide
Dental Assistant
Medical Transcriptionist
Phlebotomist
Dental Laboratory Technician
More degrees below. Enjoy!